The best way to end an exciting day of travelling is to sit down to a fabulous meal of something that you have never tried before. Try eating at the places that are most popular with the locals. You will find that the meals are often cheaper and fresher at these places. Eating local when you travel is a perfect way to immerse yourself in the local culture, here are 5 of the best holiday destinations for a culinary treat.
Athens, Greece
Greece is an exciting place to visit and the food and wine are fantastic. If you are travelling with family or with your other half, there are loads of gorgeous places to stay. From all-inclusive hotels to stylish Greek villas with sea views, there is something for everyone here.
Eating is a big part of the culture and food is always freshly prepared. Be sure to try street food, especially pita breads accompanied by amazing dips like tzatziki, hummus, and taramasalata, a Greek sauce made with cod roe.
Cheese is a big part of the culture and you can try it made with sheep's milk, goat's milk, and cow's milk. Feta, Graviera, and Myzythra are just a few of the cheeses that you should try. Be sure to try the expertly cooked locally grown meat dishes and try some of the catch of the day seafood dishes as well. If you are planning on visiting Athens, you can see my guide here on the best things to do in Athens.
Chiang Mai, Thailand
Thai food is amazing and the food in Chiang Mai is a good example of this. You can get traditional dishes like Pad Thai with a local spin on it. The street food is fantastic and you can join tours that will point out the best stalls to you. Make sure you hit up the night market for some tasty snacks like different kinds of grilled meat on sticks, and tasty pancakes called KhanomKrok. If you are exploring Thailand, you will find that the different regions have unique local delicacies.
Tokyo, Japan
Tokyo, Japan is a fabulous place to travel to for a culinary treat. You can try traditional noodle dishes like Raman, Udon, and Soba that are served with different meat and vegetable combinations. You can also learn how to prepare sushi and sashimi dishes by taking a cooking course while you are there. Be sure totry exciting dishes like Sukiyaki where vegetables and meat are cooked together in broth in a shallow dish. Try to find a place that serves Okonomiyaki and indulge in these fabulous pancakes made from cabbage and different kinds of meat.
Moscow, Russia
Russia may not be the first place that comes to your mind when you think of a culinary treat. But the food is amazing. Try traditional soups like Borsch and Kuryniy Soup, (chicken soup) served with hearty bread. Mushrooms are a delectable treat here and there are hundreds of kinds to try. You can get them served in dumplings, blinis (crepes), soups, and creamy pasta sauces.
Russia is also known for many other specialties. Try pirozkhi, a traditional bun that is baked or fried and filled with different kinds of meat, vegetables, cheeses, or fruit. Be sure to try the world-famous caviar and eat some pickled herring as well. Russia is also known for its fabulous vodka so be sure to try a few different kinds!
Tuscany, Italy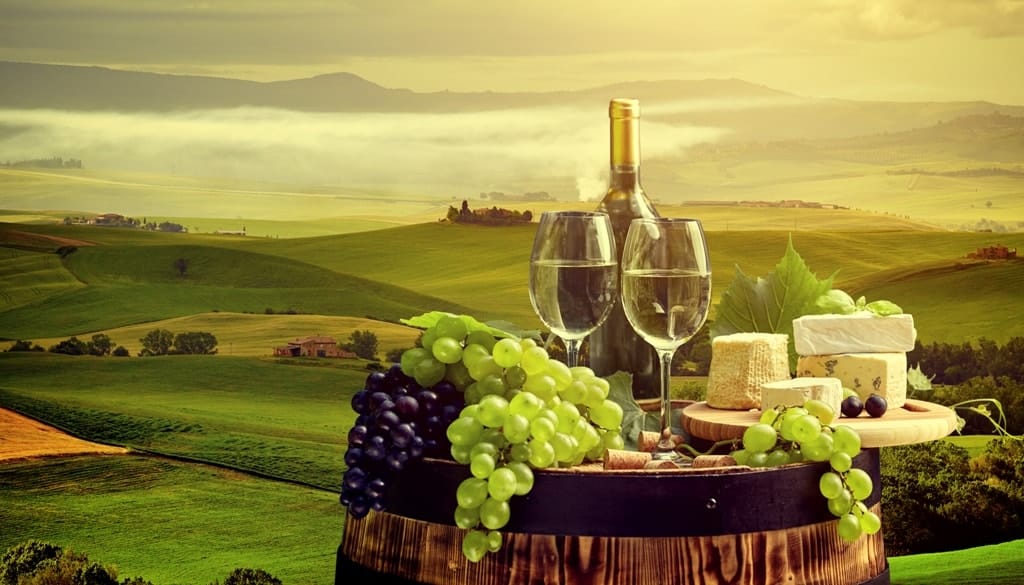 The Tuscan countryside is the perfect place to go to indulge in a culinary treat. Food is a big part of the Italian culture and you can take holidays in Tuscany that centre around food. Rent a villa on a farm and you can take cooking lessons, learn how to find the freshest vegetables in the garden, and dine on sumptuous feasts each meal. All of the food is local, fresh, and prepared to perfection. Be sure to indulge in locally prepared wine as well.