Bath, England for the weekend
I have been to Bath a couple of times and it' s one of my favorite cities in England. What I love about Bath is that is quiet small making it an ideal destination either for a day trip from London or for a weekend getaway. It is also a city with beautiful architecture and great history nt to forget the tasty food and vibrant nightlife!
So when my friend asked me to join her on a weekend to Bath in order to attend a Christmas party I was more than happy to do so.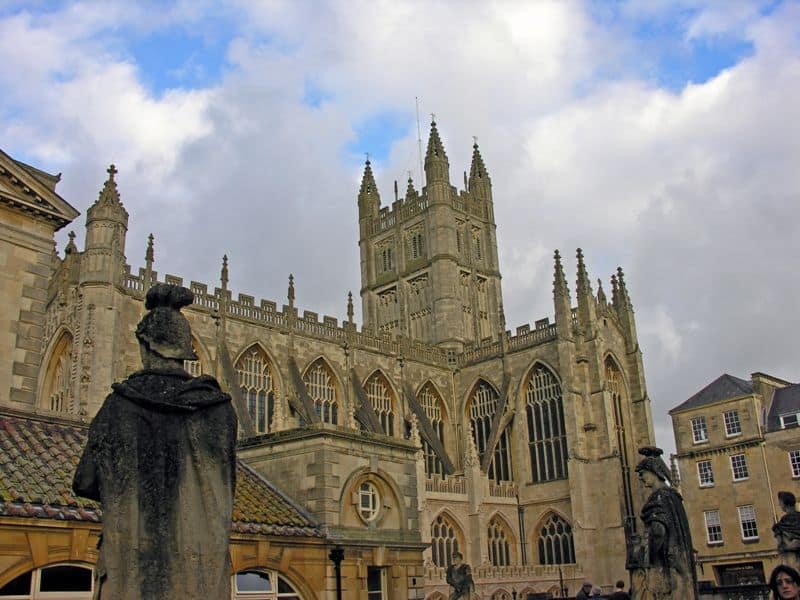 How to get to Bath
Bath is a popular day trip from London and other parts of United Kingdom. From London you can take the train from Paddington train station and you will reach Bath in 90 minutes.
The railway station and the coach station are in the centre of the city making it every very easy to access all Bath's attractions.
If you are coming to Bath by car as we did you can leave your car in one of the three Park & Ride services or in one of the 13 car parks that are available around the city.  Bath can be easily explored on foot so you won't be needing your car at all.
You might want to check out: This 2-week UK itinerary that includes Bath and other interesting places around the country.
Things to do in Bath
Bath is the only city in the Uk to ce designated as a Unesco World Heritage Site. Here are some sites I have seen during my visits to Bath.
At the Thermae Bath Spa you can bathe in an open air roof-top swimming pool with thermal water that comes straight from the hot springs under the city while you enjoy a magnificent view. That is one of the most relaxing experiences you can have.
The Roman Baths were constructed in 70 AD upon a natural hot spring and it is one of the best preserved Roman remains in the world. Tickets cost £ 14,50  for adults and £ 9,00 for children and they include an audio guide. I have been to the Roman Baths twice so far, it is a site you shouldn't miss.
The Royal Crescent is considered Bath's architectural landmark. It was constructed between 1767 and 1775 by John Wood the Younger and it overlooks the Royal Victoria Park. It is considered to be a perfect example of Georgian architecture. At number 1 Royal Crescent you will find a museum where you can see how an authentic Georgian house used to be. It has an impressive collection of furniture, paintings and textiles. Tickets cost £ 9,00  for adults and £ 4,00 for children. The rest houses of the Royal Crescent include private houses and the Royal Crescent hotel. If you are a Jane Austen fan like me you will recognise the Royal Crescent from the film Persuasion.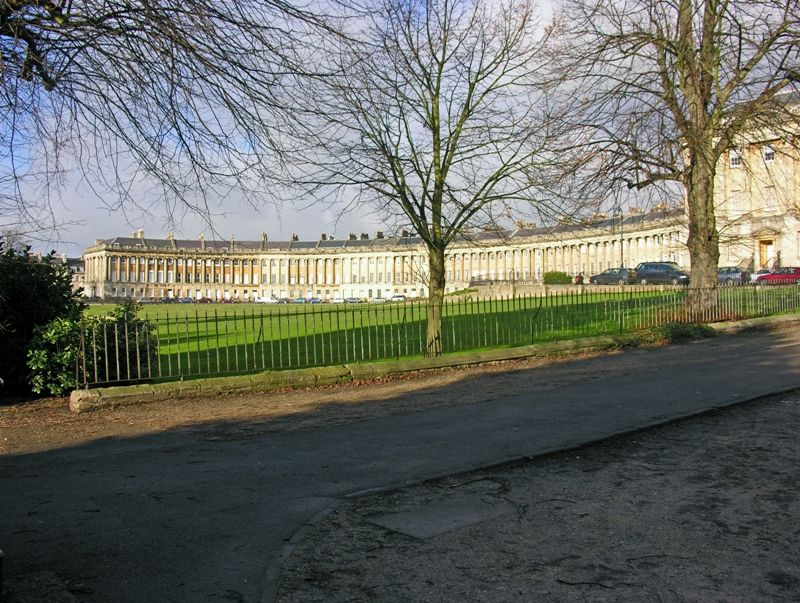 The Pulteney Bridge is one of the four bridges in the world with shops built into it and is considered one of the most beautiful bridges in the world.
A very beautiful church with stained glass windows. You can also climb on the tower and enjoy magnificent views of the city. (tickets cost £ 6,00 for adults and £ 3,00 for children.
Bath is a city full of impressive buildings and architecture. Some other things to see include " The Circus" and the "Queen Square".
Christmas Party in Bath
After spending all Saturday morning and afternoon admiring the beauty of Bath's city it was time to prepare for the Christmas party. I was very happy because it was a new experience for me. I have only been to Christmas parties in friend's houses in England but I have never been to a themed one before.
So my friends family contacted a company called Eventa that organized for them a themed Christmas party. The event took place in a hotel and it was all about solving a murder mystery. I am a huge fan of murder mysteries so I was very excited to be there. A team of actors presented to us the story we had to solve. While we enjoyed our very tasty meal we had to question the suspects and come up with the solution to the mystery. It was one of the most fun nights ever.
The next day we started our day quiet late as the previous night we had a blast at the Christmas party and ended up in bed at the early hours. Before heading home we had a last walk in the beautiful city of Bath.
Have you ever been to Bath? Did you like it?
What about a murder mystery party?