Nowadays with the development of many online travel sites, travelers have the ability to book each segment of their trip on their own. One can wonder what is the point of booking through a travel agent. The answer is many. I will talk to you about the advantages of booking your trip to my country, Greece, through a travel agent.
Booking a trip online can be stressful and very time-consuming as you have to spend a lot of hours in front of a computer searching for the best deal through various sites for each segment of your trip. You then have to read a lot of reviews online to decide whether the hotel you found a deal at is in a good location, if it is clean and has all the amenities you need. The same goes to booking local tours. Experienced travel agents on the other hand have a good knowledge of the local market and also have access to deals that you might not be aware of. They will also guarantee the quality of your booking. Your hotel room will be to your liking and the tours they will choose will be exactly what you wanted to see.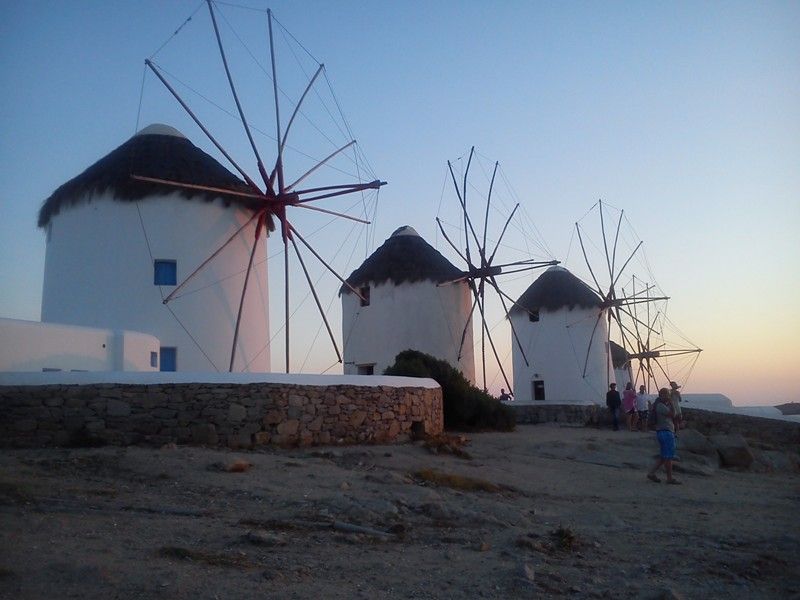 The most difficult part of arranging your holidays to Greece, will be booking the local ferries to get around the beautiful Greek Islands. Firstly, it might be complicated finding the right port. For example, if you want to book a ticket to Santorini, you should be looking for the name Thira on the destinations list, as this is the name by which Santorini is mentioned in some ferry ticket booking services. And it gets more complicated when it comes to choosing between the different ferry types, as in Greece there are regular boats, high-speed boats and the flying dolphin boats, each one with different size, speed and amenities. Sometimes due to weather conditions or strikes, ferries are cancelled or delayed. If you have booked your trip to Greece through a good travel agent then you shouldn't worry about anything as some offer 24 hr support. You just call them and they will immediately rebook your travel arrangements. Their local knowledge help them foresee any difficulties that may arise and they will take all the precautionary measures needed in order to avoid them.
A specialized travel agent to Greece has a lot of experience and can organize for you the most complicated trip. They will arrange for you everything, your transfers to and from the airports, ports and hotels, your airplane and boat tickets, your accommodation and your tours. Because of the personalized service they offer, they listen to their customers' needs and requests. Their specific knowledge on each destination and hotel will guarantee the customer satisfaction. For example, a lot of islands are built amphitheatrically and in order to reach some hotels you might need to climb a lot of stairs. The travel agent will avoid booking this kind of hotel for people that might find it difficult.
With all the benefits you can enjoy when booking with a travel agent, you might think that this personalized service may cost you more. That is not the case, as travel agents have access to exclusive deals and special prices. They will arrange the perfect holidays for you based on your budget.
What do you think? Have you ever booked your holidays through a travel agent?
I would like to thank Fantasy Travel for taking the time to answer my questions and making this post possible. Fantasy Travel is a travel agent that specializes in tailor- made holidays to Greece.