What to buy in Greece – Best souvenirs
Are you coming to Greece for your holidays? If you would like to buy a memento from your holidays in Greece or even a gift for your family and friends here you will find a comprehensive list of Greek souvenirs. From traditional Greek souvenirs to other smart ideas of things to buy.
The Jewelleries in Greece are hand crafted and have beautiful designs. Some of the patterns are from the ancient days. You can find a lot of shops in downtown Athens or the islands.
In Athinas and Sofokleous street you can find numerous shops selling Greek herbs like oregano, thyme and spices like krokos Kozanis (safran) and many more. A shop that has big variety is in Sofokleous street and its called Bahar.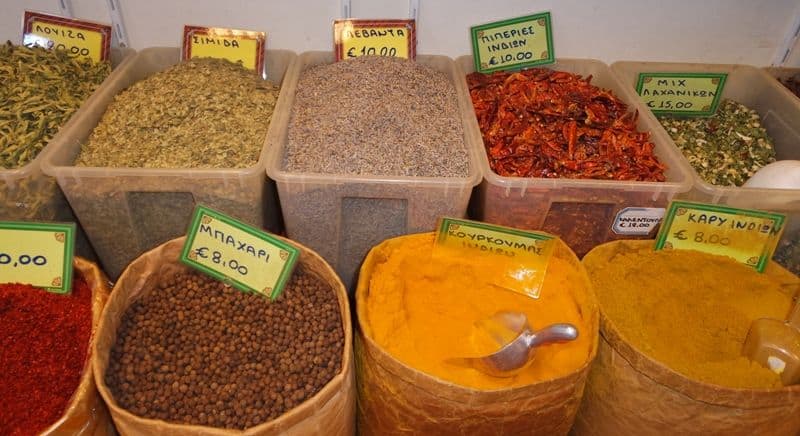 Greek traditional products.
Greece is famous for its local products. Some that you can take home with you include olive oil, olives, honey, rusks, sesame bars, halvas, spoon sweets, cheese, and sausages. There are many stores selling local products in downtown Athens, the islands and the airport.
Korres is a Greek company with branches throughout the world that sells make up, face products like creams, sunscreens, body products, fragrances and many more all made from natural ingredients and Greek herbs.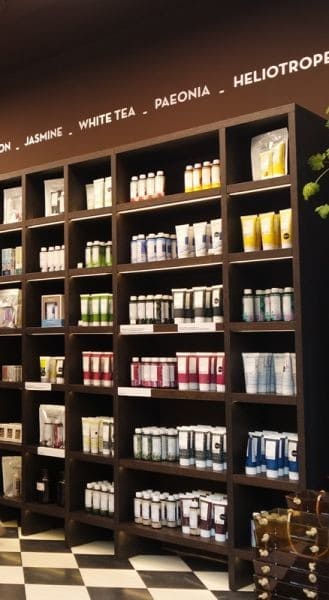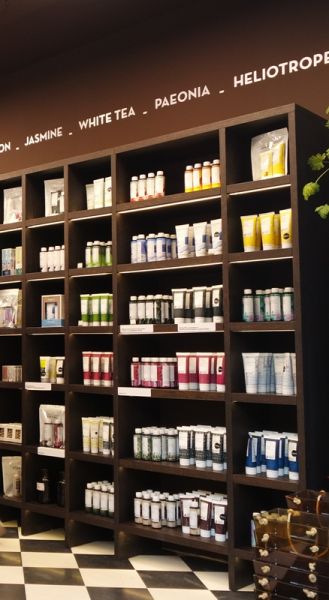 The most famous shop that sells sandals in Athens is Melissinos or the Poet Sandal maker. He makes sandals since 1927. He has also made sandals to a lot of celebrities like the Beatles and Barbara Streisand. You will find him at 2 Aghias Theklas street, close to Monastiraki train station.
 Sculptures and bronze art
These are replicas from museum pieces. Many shops that sell these artifacts are in the Monastiraki area. Even better you can buy some unique Greek souvenirs from the museum shops.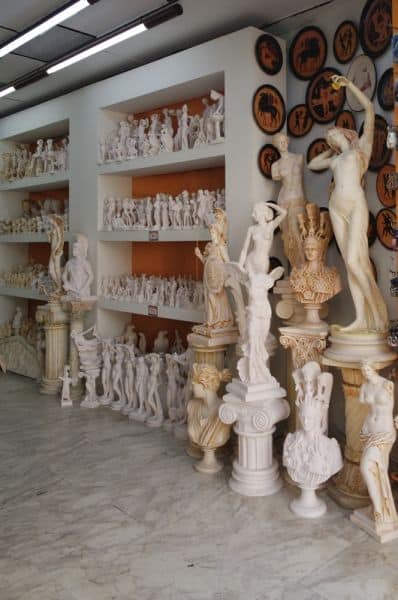 Greece has a large and high-quality wine production; therefore a bottle of wine is among the most popular things to buy in Greece. Another famous Greek beverage is Ouzo. It usually accompanies sea food in taverns.
Mastiha is a product made from trees that only grow in the Greek island of Chios. It is considered to have many therapeutic benefits and a distinctive taste. From this shop you can buy products made from Mastiha like chewing gum, liqueur, traditional products or cosmetics. There is a Mastiha shop in Athens airport and in 6 Panepistimiou Street very close to Syntagma square.
The area of Kastoria in Greece is famous for the production of fur. You can find a lot of shops in Monastiraki area selling fur and leather goods
Tip: A good way to save money and time on your visit to Athens is to buy the Athens City Pass. For more information: Athens City Pass .

You can buy the traditional  Greek souvenirs like ceramics, t-shirts with Greek logos, bags, the blue eye (protection from the evil eye), fridge magnets, natural sponges from Kalymnos and products made from olive wood.
Whether  you are a music lover and would love to learn how to play a new instrument or you just want an item to decorate your house and be reminded of your holidays to Greece , a Greek bouzouki is the ideal thing to buy.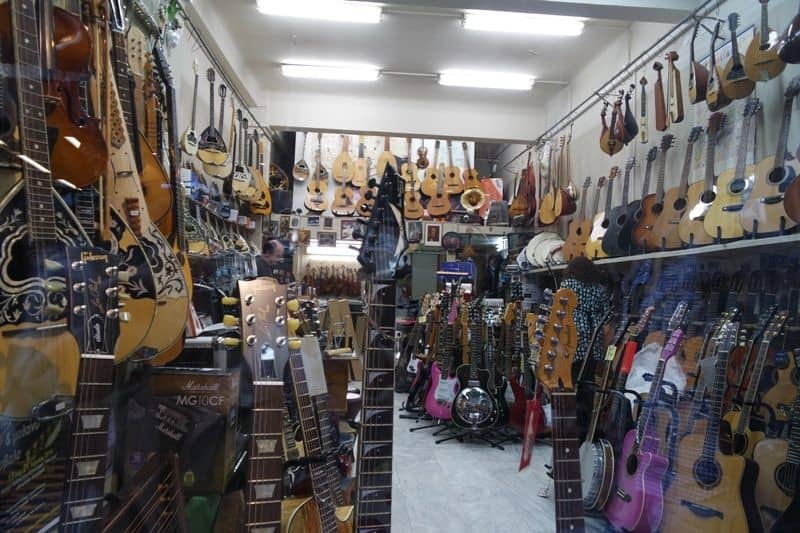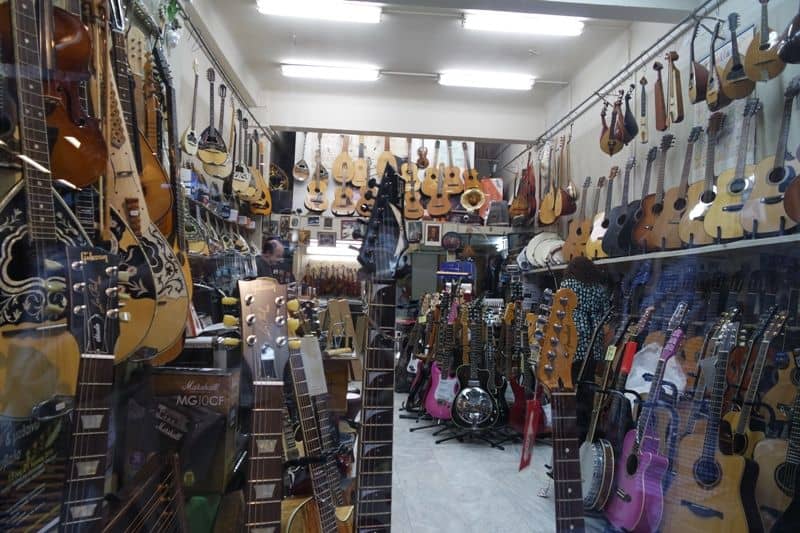 Backgammon is a very popular game that people play in Greece. Especially old people in Kafenio (traditional coffee shop). It can be a very entertaining gift and a great decorative item.
A good way to save money and time on your visit to Athens is to buy the Athens City Pass. For more information: Athens City Pass .

Need to catch up with work while shopping? Access Windows Desktop applications and documents with online tools from CloudDesktopOnline.com and CloudAppsPortal.com .
I hope you found my list of things to buy in Greece helpful.
What did you bring home from your holiday in Greece?
Disclaimer: This post contains an affiliate link. This means that should you click on certain links, and then subsequently purchase a product, I will receive a small commission. It costs nothing extra to you but helps keep my site running. Thank you for supporting me in this way.