If you are a fan of luxury and beautiful scenery then you should make an effort and visit Mykonos. There are numerous amazing places to visit that will have you create die hard memories. Mykonos has a thing for everyone, if you like romantic settings where you can enjoy a cocktail with your spouse, then Little Venice should be a perfect setting for you, you shall get to see the amazing view of the sun as it sets on the horizon. You get to swim in exotic swimming pools and beaches and get delicious meals of your choice on the numerous hotels.
For more inspiration read: Top things to do in Mykonos.
Talking of accommodation, Mykonos Grace luxurious Hotel is an ideal place to seek accommodation on your visit to this famous cosmopolitan island. From 27th April-20th May, you only have to pay 620 Euros for a deluxe double room and 750 Euros for a double Jr. suite. That is a great value for money deal.
Located to the north of Mykonos town, Grace Hotel is a true definition of luxury and comfort. Stationed on the sandy beach of Agios Stefanos, you not only get a cool breezing environment but also have a perfect view of the sea and the Delos Island. The sparkling white rooms with oversized sunbeds will ensure that you have a good throughout your stay on this island. There is a gym, swimming pool, private pools and they also offer family rooms.
Your vacation to Mykonos won't be complete without a visit to Mykonos town. There is a maze of tiny streets with whitewashed path lanes, numerous churches, and shops. However, despite all these, the town has an amazing traditional Cycladic building architecture that has made the town an amazing view.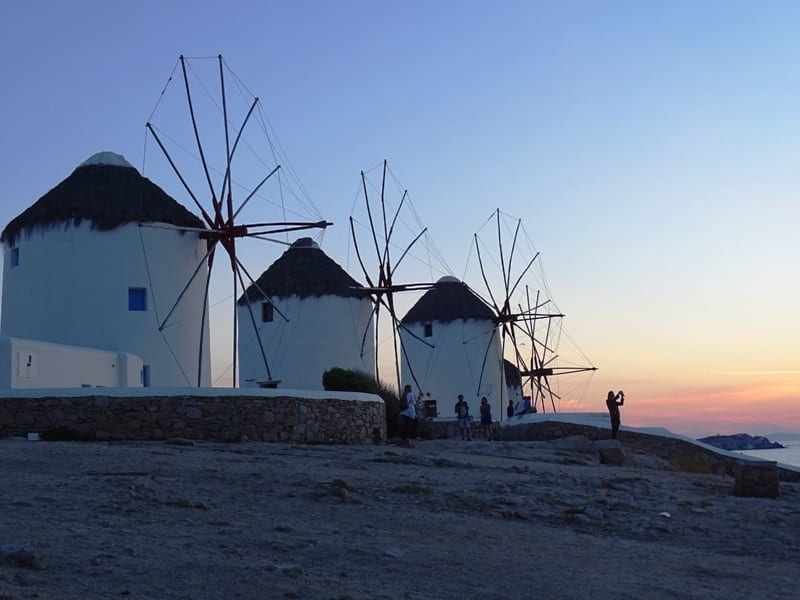 Nightlife is at its best in this Island with numerous night parties and the peak being the full moon parties. As mentioned earlier that Mykonos has just a thing for everyone: a visit to Delos Island should be the peak of your holiday in this place. The island is mythically proclaimed to be the birthplace of Apollo and you can get to see the Delos Museum.
One can comfortably say that Mykonos is strategically located. The place is easily accessible via water and air. Mykonos has an airport and has many flights from Europeans countries. There are direct flights from Athens airport. If you are from the UK and would wish to travel to this fascinating island you can take a direct flight from London or Manchester to Mykonos through British Airways. Also if you are from the USA you can connect a flight to the UK and finally land on this amazing destination.
Take advantage of this Mykonos Luxury holiday now and enjoy one of the best Greek islands.