High above the city of Athens, Galaxy Restaurant, and Bar embraces the summer breeze while offering incredible views of the city. One of those nights my husband and I arrived at Hilton Athens and headed towards the last floor to enjoy a dining experience under the stars.
We had reservations for 7:30, the perfect time to admire the sunset this time of year. We were escorted to our table, right on the edge of the balcony looking out over the city of Athens and the Acropolis, it was possibly one of the most wonderful tables I've ever had the pleasure of sitting down at.
To start with we ordered signature cocktails from the bar. Mine was delicious with rum, mango, coconut and passion fruit. You could tell that the mixologist was highly skilled and used fresh and exotic ingredients.
It was then time to see the menu. With so much choice, I asked our waiter to talk us through the menu and make some recommendations. Luckily we were in agreement with every dish he suggested, so we placed our order.
Our dining experience began with warm bread topped with olive oil, sea salt and oregano and with a mixed greens salad with wild berries, strawberries, and balsamic vinegar. The selection of berries was perfectly fresh.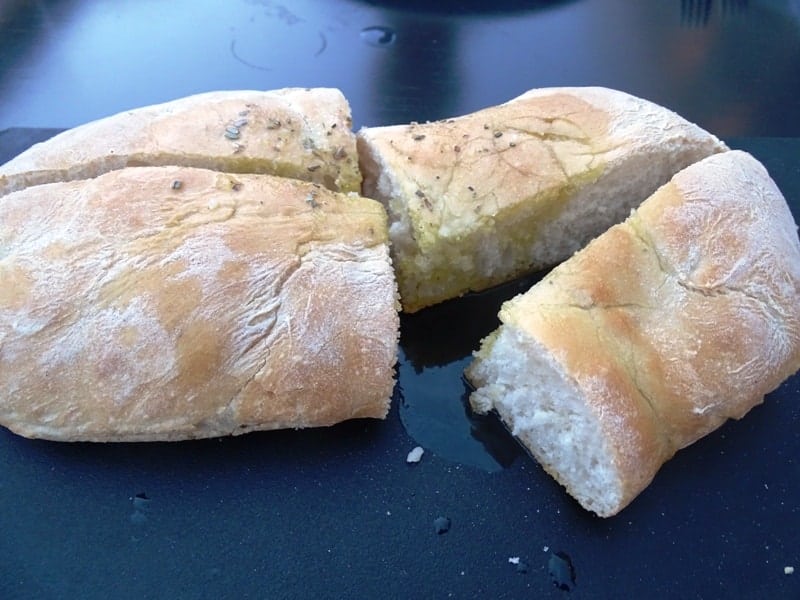 For the main course, I had Black Angus flat iron steak tagliata style with grilled vegetables. It was cooked to perfection, and the meat remained very tender even though I asked to have it well instead of medium. Quite honestly, it's one of the most delicious things I have ever tasted.
My husband had grilled sea bass fillet with beluga lentils, beetroot puree, and lemon dill sauce.  He was very happy with his dish, but I had to try it to see for myself. Even though I am not a big fan of fish I liked it. It was light, fresh, and delicately baked and the beetroot puree complimented it.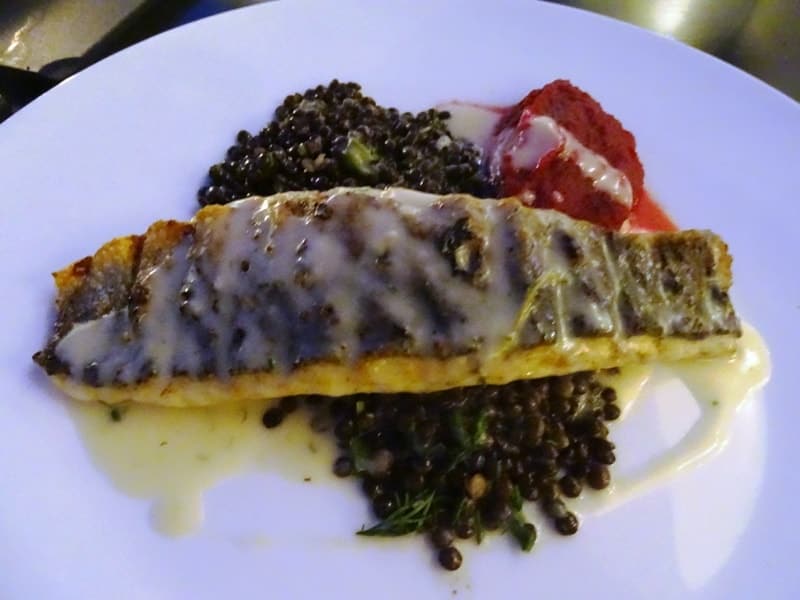 Our meal was accompanied by a white Xinomavro wine made by a Greek producer. For dessert, we had a Valrhona chocolate cylinder with kumquat sauce and passion fruit sorbet. We finished our meal with a cold mastiha liqueur which is perfect for digestion.
To sum up dinner at the Galaxy Restaurant is an experience on its own.  The dishes were up to an excellent standard and the service was exceptional. Galaxy Restaurant & Bar is the perfect place to enjoy the sunset. The views of the city of Athens are spectacular.
I totally recommend Galaxy Restaurant & Bar if you are looking for an exceptional dining experience with the most stunning views of the city.
Galaxy Restaurant & Bar
Hilton Athens Hotel
46 Vassilissis Sofias Avenue
11528 Athens
Tel : +30 210 7281000
I was a guest at Galaxy Restaurant but as always opinions are my own.