For some people, Tuscany is a sweet reminder of the movie Under The Tuscan Sun, while for some, it is the greatest place to see art. From extraordinary sculptures and paintings to architectural masterpieces and Tuscan wine, the region is truly unmatched. Even if you don't want to follow the usual tourist trail, Siena and the Chianti Hills have plenty more up their sleeves. So if you're in Tuscany for a day or more, here are 5 Instagram-worthy places to visit in Tuscany region of Italy. When you're there, make sure taking gorgeously best selfies.
Taste the best Italian wine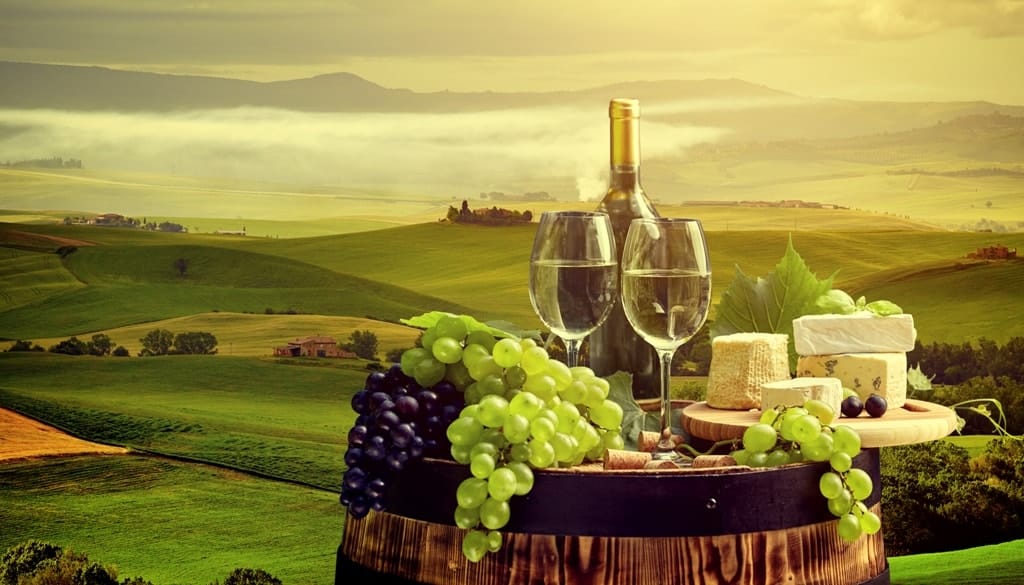 The very moment you step into the beautiful European region of Tuscany, you would be smiling at the beauty of this place. Local wine and food won't let that smile go away. The centuries-old winemaking tradition has earned a reputation for the unique taste and pleasure it offers. Local families and a new wave of young, talented individuals are helping retain Tuscany's crown as the best wine-producing places in the world. If you want to see what all the excitement is about, visit a vineyard in Tuscany and see it yourself – a tasty idea for a beautiful Instagram feed.
Traditional food cooked in olive oil
A Mediterranean diet is incomplete without the region's best olive oil. In Tuscany, fresh olive oil arrives in November. The bread and olive oil dish in Tuscany is referred to as the fett'unta. The dish is irresistibly delicious and it is served in a variety of ways. If you don't like the idea of eating fett'unta in its traditional form, there's Crostini di cavolo nero, a type of boiled cabbage which is served with a bread and olive oil. When it comes to food, the Italians are very creative and they use some of the best ingredients. Strike a pose with the food on the table; the delicious dishes aren't only enticing to your taste buds, but appealing on your Instagram feed too.
See nearby tourist places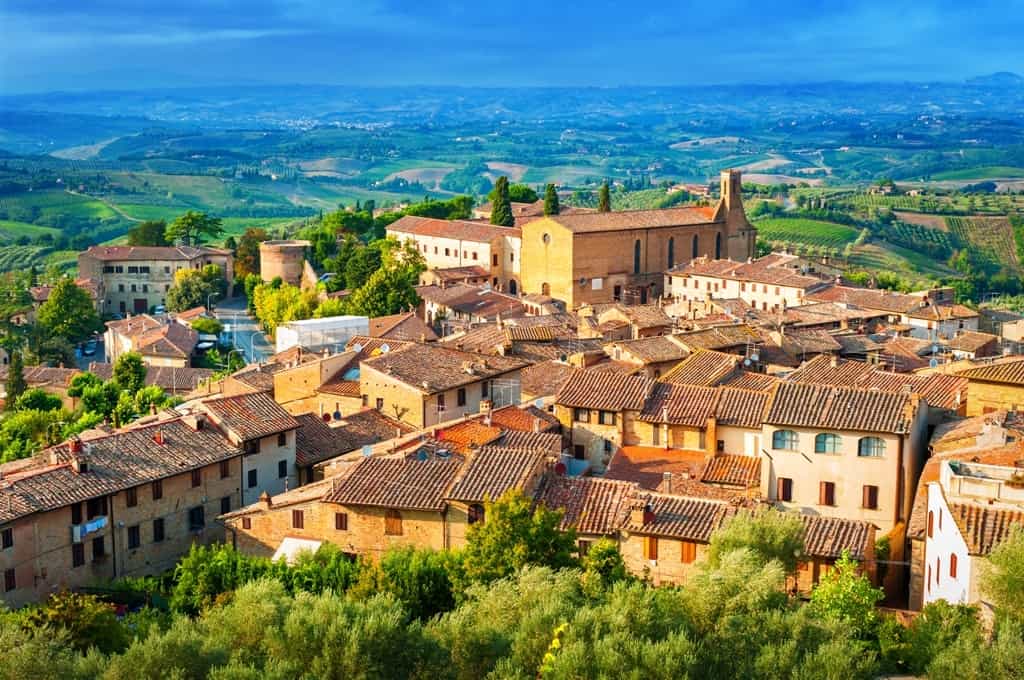 Full of rustic villages, decades-old settlements, and enthralling stone paths, this region is one of the most beautiful places to see in Italy. San Gimignano and its medieval towers are breathtaking. It is also known as the Town of Fine Towers and offers a rare glimpse of both Romanesque and Gothic architecture in a single place. One of Italy's most visited places, Siena is world famous for its Historic Centre, which is also a UNESCO World Heritage site. The Siena Cathedral, Piazza del Campo, and Palazzo Salimbeni are some of the best places to visit here.
Stay in a real medieval castle
In Tuscany, there's no better place to stay than the Montalto Castle, also known as Castello Di Montalto. Located between Siena and Arezzo, the Castle offers 10 Tuscany villas for rent in a most beautiful part of Chianti area of Tuscany. Staying here has three major advantages – location, comfort, and a great opportunity to catch the unspoiled views of the beautiful Chianti countryside. With that said, this medieval castle offers affordable villas for rent. If you're traveling solo or with your significant other, you can choose a one bedroom villa like San Martino. For families and groups, there are big spacious villas available at Montalto Castle, check Torre del Vescovo. Castello Di Montalto is strategically located, so if you're visiting Tuscany to cover all the nearby attractions, this is the right place for you, and all these 10 villas have a history and anecdotes.
Try Italian immersion activities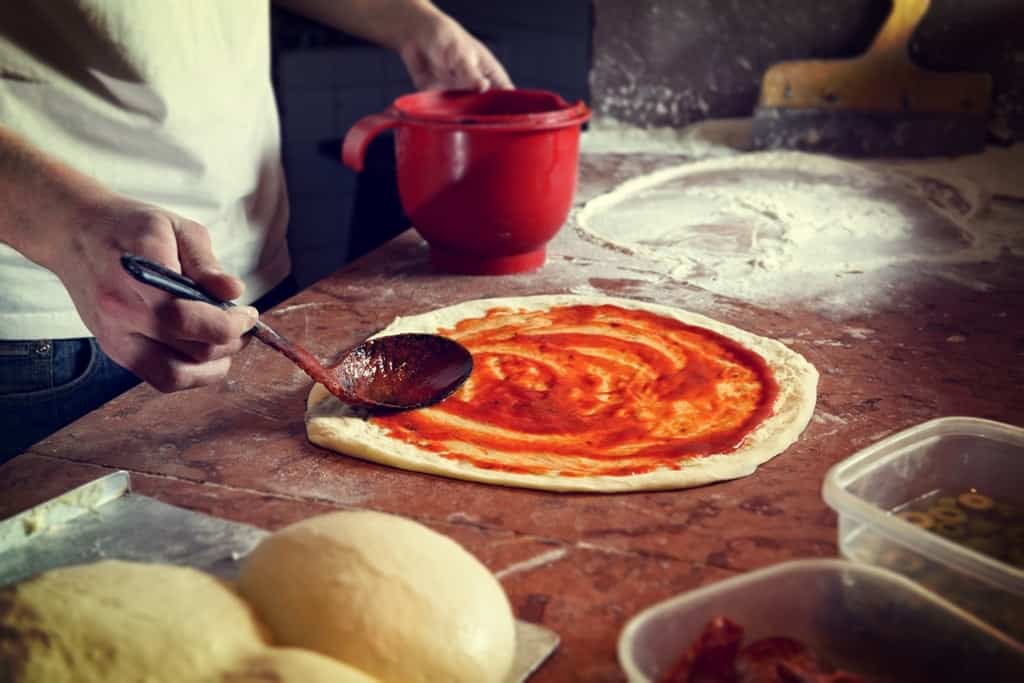 When you're surrounded with Italian people and Italian culture, getting yourself physically and mentally involved in some creative activities can be a great idea. Everyone should travel to learn something new, and In Tuscany, the memories you will create along the way will be with you forever. Join cooking classes that let you learn about authentic Italian food, so you won't have to wait until your next holiday to try some Italian food. Activities like Italian for beginners, painting lessons, concerts, hiking, cycling, and horseback riding sure are a joy to be a part of. These activities will give you the most photogenic moments that will make your Instagram followers take a surprised second look.
The best thing is, if you're staying in a rented villa at Montalto Castle, you can enjoy all these activities and so much more in one place. So go there, explore, walk or ride your bicycle as this heavenly landscape demands.
When you're in Tuscany region, make sure visiting nearby historical sites, Tuscan medieval Parish churches, basilicas, restaurants, trattorias, and pizzerias. Soon after exploring all these eye-catching places when you're done with your photo shoot, enjoy a mud bath at a local spa or visit local hot springs. You can taste wine, cheese, and attend local food fairs. Oh, and don't forget to learn some new Italian words to impress your friends when you go back.