If you thought that holidays on the Greek islands are only about amazing beaches and quaint village settlements, then think again. There are islands that combine the city appeal that some people value, that is, all the modern amenities associated with a buzzing, contemporary city. The advantage is that these islands also have the aforementioned amazing beaches and the quaint village settlements too. Typically, this is the case with the larger of Greek islands such as Crete and Corfu. Two very different destinations in terms of culture and mentality, it is definitely worth discovering them both, as each will reveal unique visuals and experiences to cherish for a lifetime, and why not, possibly return again.
Crete – Eccentric, wild and hospitable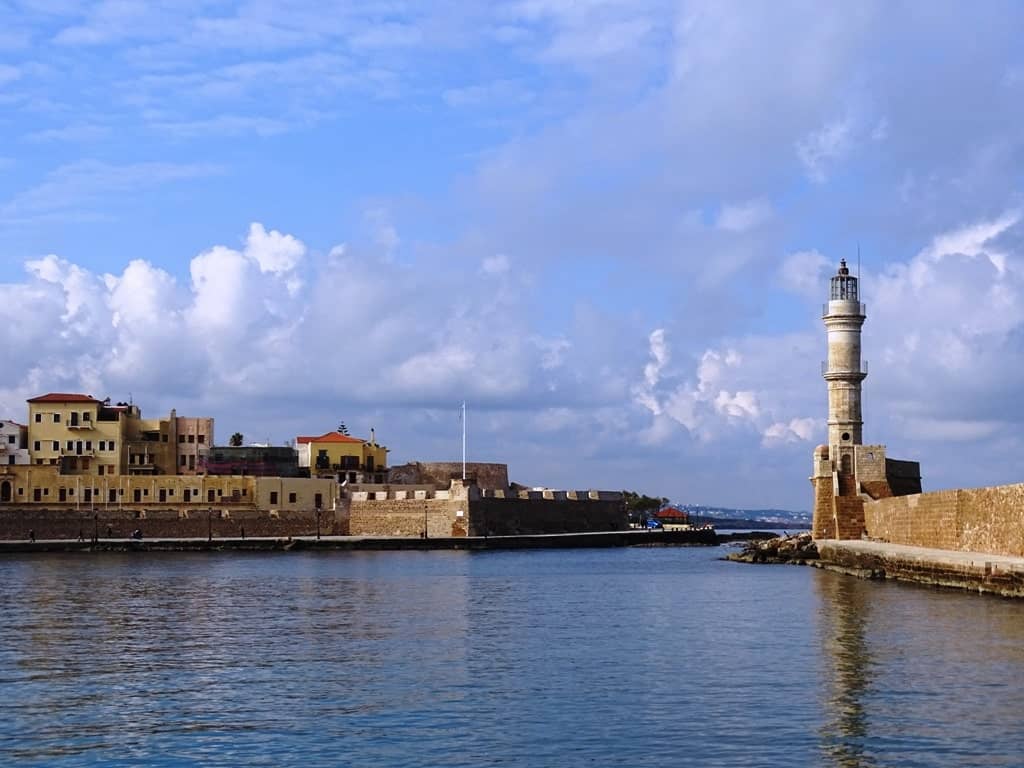 Those who know Crete can tell you that it is a land of huge diversity, a place that is extremely unique, not only to Greece but also the world. With a dialect of its own, and sub-dialects within each of its four prefectures, Crete is brimming with culture found nowhere else. Customs, traditions and fiestas are happening all year round while there is an overall revelry that Cretans engage in, whether there is a reason for it or not.
There is no dearth of natural beauty in Crete. Shores that glisten under the sun and crystal clear waters that beckon you to explore their hidden depths. The 'White Mountains' are sprinkled with snow during the winter, and can be seen from afar well into spring. Colourful, ancient palaces such as Knossos, known to be one of the most well preserved ruins of antiquity.
The famous Samaria Gorge that is a poll of attraction for many nature lovers across the globe. Picturesque towns that still showcase their Venetian heritage as well as providing their visitors with everything they would expect of a modern city.
One of these is Chania, a most beautiful city on the island of Crete that is a mosaic of history, with an urban tapestry that spans many centuries. The Old Town is centered around one of the most charming Venetian harbours you have ever seen, while an exceptional stay experience awaits at 4* hotel in Chania, which only a short distance from the seafront. A vibrant hub of social activity, a plethora of cafes, taverns, restaurants and shops all compete to get your attention but not pretentiously.
Cretan hospitality is known far and wide for treating customers like long lost friends, serving the food they would serve their family. This is what makes it so moreish that you risk feeling like a bit of a glutton, simply because you will find it hard to stop eating. Apart from indulging in incredible food, there are plenty of other things to do in Chania all year round, but also depending on the season of your visit.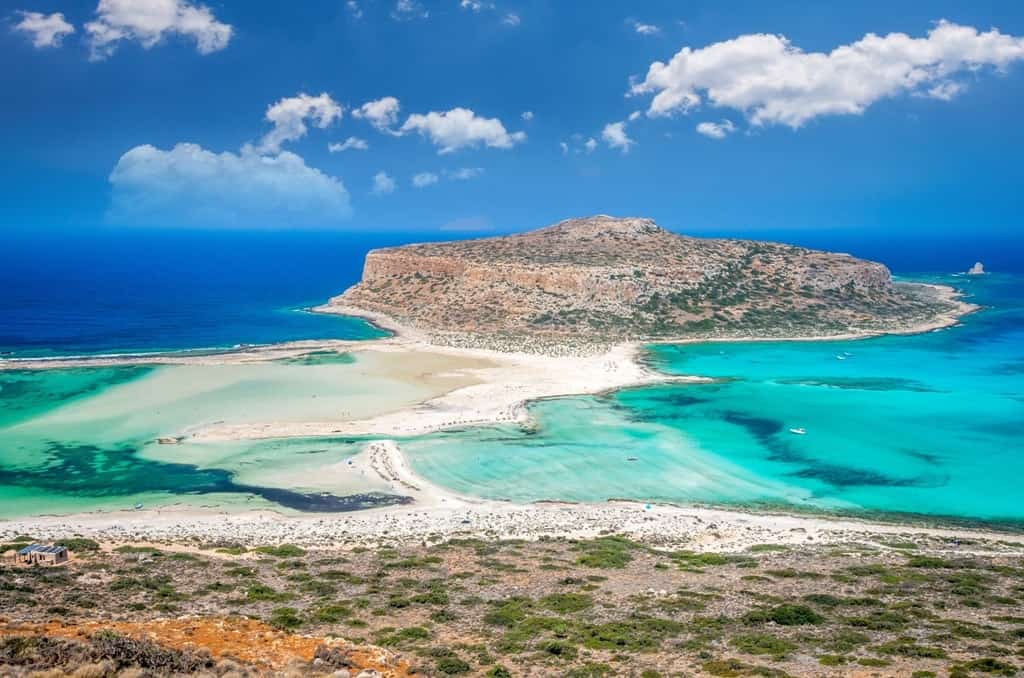 From exploring the hinterland in Spring and Autumn to visiting some astonishing beaches like Falasarna, Balos and Loutraki in the Spring and Summer, to witnessing the Raki distillation in Autumn, to enjoying snow and zesty ambiance in Winter, the list goes on. Find out more on things to do in Chania.
Corfu – Elegant, verdant and aristocratic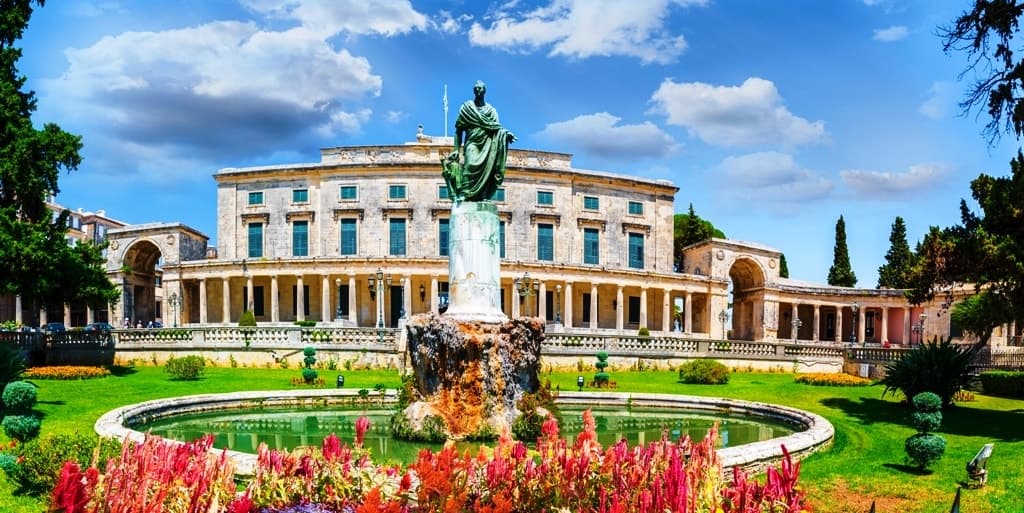 The Old Town of Corfu, is one of the Mediterranean's most fortified cities, featuring a diverse range of architectural styles. With a handful of bastions, fortresses, castles and palaces, stately manors and neoclassical mansions, it is justifiably a UNESCO World Heritage site in itself, resembling an open-air museum that is absolutely enthralling to discover by foot.
The center of the town is a highly photogenic labyrinth of cobblestone alleyways, with instagrammable frames at every corner. Effortlessly chic, Corfu town exudes a sense of past grandeur that is utterly tangible. Once being the epicenter of high society, it was where the global elite used to summer; this is the reason behind the endless array of royal residences and estate homes.
The Achilleion Palace used to be summer home of Princess Sissy of Austria; the Palace of St. Michael and St. George was the residence of the British Lord High Commissioner of the Ionian Islands. The villa of Mon Repos was the summer home of the British Lord High Commissioner of the United States of the Ionian Islands, to which the same name, adults-only, 4* hotel in Corfu town is dedicated to, featuring various 18th century antiques gracing its halls.
The perennially lush, emerald island of the Ionian sea, one of the most aristocratic islands to experience for its scenic qualities that blend Venetian, French, British and Greek heritage into one. Blissful hillsides, rugged mountains and a stunning shoreline made up of numerous coves and sandy beaches.
It is not atypical to find a number of resorts perched on the coastal cliffs, enjoying almost private beaches and immaculate sunsets where the sky meets the sea. Grottas, sea caves and uninhabited satellite islands are waiting for you to discover, proving that Summer holidays here have an undeniable charm. Similar to the impression you are left with by the striking beaches and the enchanting Old Town, the Corfiot cuisine is bound to equally enthuse you.
It fuses together Venetian influences with the goodness of local produce, resulting in two distinct types of local gastronomy having merged into one: the more rustic, traditional dishes that have reared generations and have been perfected throughout the years, and the more elaborate, refined dishes with a more gourmet side.