Welcome to my new travel series where local's share their tips and advice about their hometowns. In this guide, you'll learn what to see, where to eat and drink, what to buy and all the information needed to make your holidays unforgettable.
On this post, Rand shares his top things to do in Bend, Oregon.
Things to do in Bend, Oregon
For anyone who loves to venture outdoors, Bend is paradise. The town is not too big, making it easy to escape to the ski slopes or trails, yet it offers just the right mix of dining, entertainment, and accommodation options. Situated on the Eastern flanks of the Cascade Range in Oregon, the small town benefits because most of the storm fronts stay in the mountains, making it a very sunny place (some claim it has 300 days of sunshine per year). As a Bend Native, I love exploring the mountains and all the outdoor activities the Bend area has to offer. If you want to learn more about Bend and beyond you can find more on my blog Well Traveled Mile.
Top 5 things to do in Bend
Get outdoors – nestled at the base of the Cascade Range, Bend's location is the perfect playground for active outdoor adventures. You'll find great opportunities for hiking, trail running, mountain biking, paddling the river, or just downright relaxing outdoors.
Visit the High Desert Museum – Great for both kids and adults alike, the High Desert Museum has great displays covering both the history and natural ecosystems around Central Oregon. Be sure not to miss the Autzen Otter Exhibit where you can watch otters playing and swimming.
Explore Lava River Cave – The perfect way to explore the geological history of the area is to visit the Lava River Cave Interpretive Site. There is a worthwhile interpretive trail and a top highlight is to venture down into an old lava tubes.
Ski or Snowboard Mt Bachelor – In just 30 minutes you can reach the Mt Bachelor ski area. The mountain features everything from mellow rolling terrain for beginners to steep chutes for well-seasoned skiers.
Try the local beer – Bend has over 28 breweries making it a beer lovers paradise. A great way to taste them in on the Bend Ale Trail that takes you on a journey to various breweries.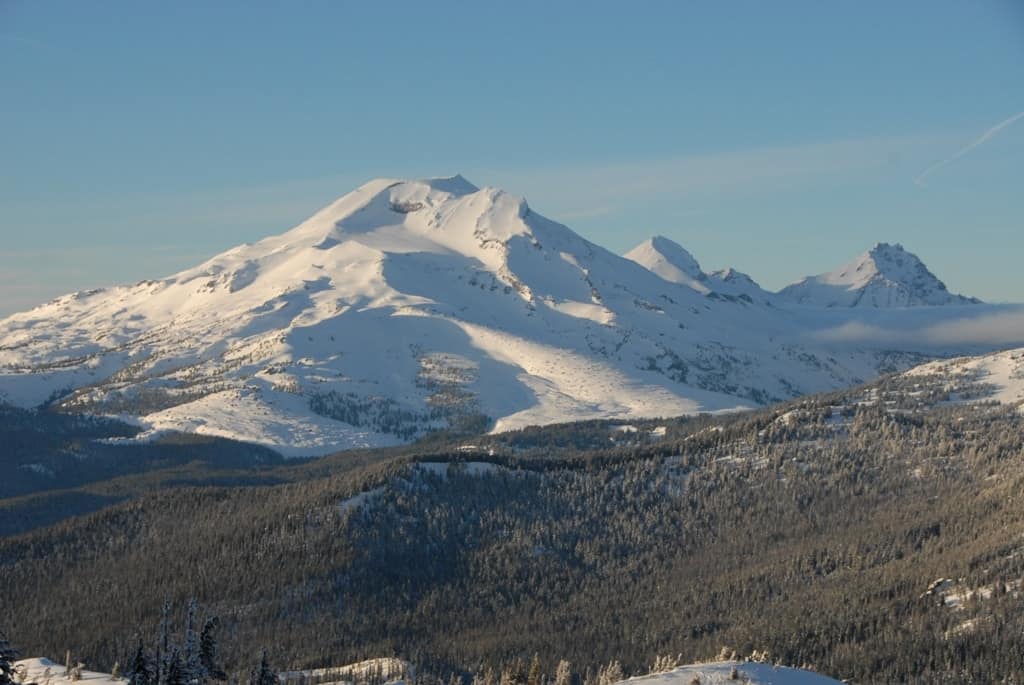 Two off the beaten path things to do in Bend
Although Bend is a tourist hotspot in the Pacific Northwest, there are plenty of places to explore off the beaten path.
Located in the Central Oregon outback, the Arnold Ice Cave may be hard to find, but then again that's probably why it's off the beaten path. As the name suggests, this cave is full of ice, which makes it a great adventure on a hot summer day.
At the Peterson Rock Garden you'll find terraces, bridges and replicas of historic structures constructed out of local colorful rocks.
Top 3 restaurants to eat in Bend
Luxury – For the best fine dining experience, Ariana is hard to beat. The menu changes throughout the season and food is always top-notch.
Mid Range – Spork offers a funky and unique take on many cuisines. The menu offers anything from West African peanut curry, delicious tacos, to Thai steak salad.
Budget – The Parrilla Grill has been a favorite for feeding the hungry after a long day on the slopes or trail. Plus, it never gets boring here with a variety of burrito options.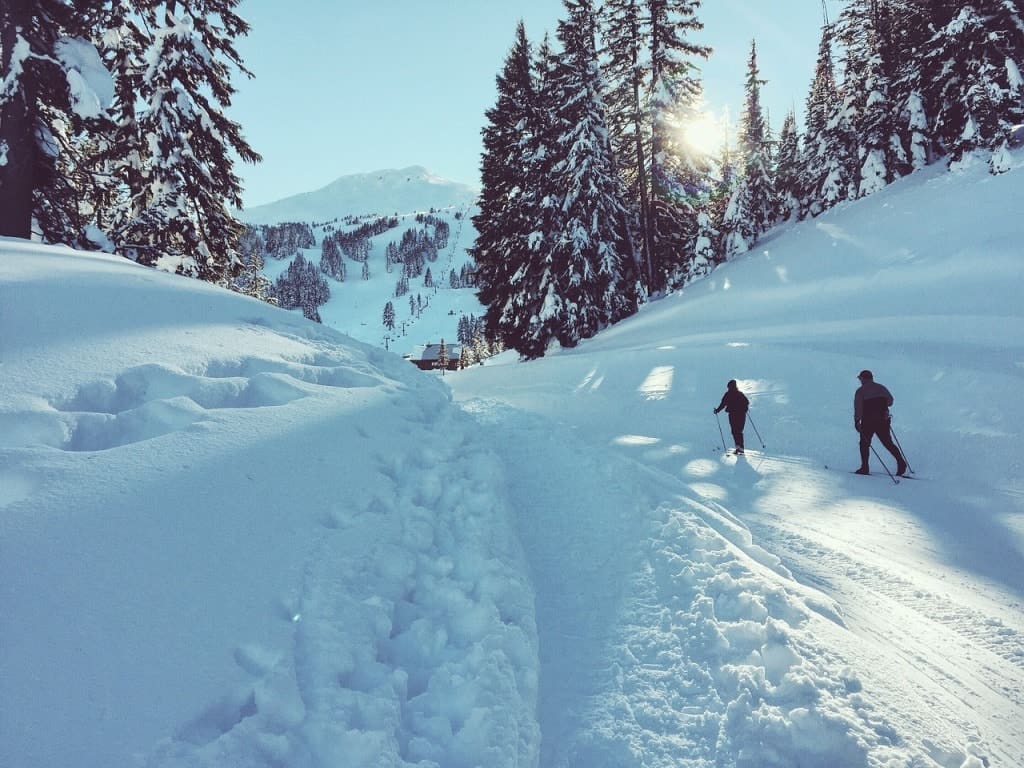 Top 3 bars to drink in Bend
Velvet – Chill and relaxed with extreme skiing and mountain biking videos playing on the wall-mounted TV's. This place is one of the hippest spots in town.
Sip Wine Bar – Wine lovers rejoice, Sip Wine Bar is a down to earth, relaxed place to try out a great selection of wines from the region.
10 Barrel Brewing – One of the most popular breweries in Bend. You'll find a selection of over 10 beers on tap and a great outdoor seating area with a fire pit.
The best area to stay in Bend
Bend is pretty small, so you don't have to worry about being too far from the action no matter the area you stay in. However, if you are there for skiing and mountain biking the best area is on the West side of town where you'll be closer to the trails and ski area.
There are tons of great vacation rentals in the area, which gives you the freedom to relax and unwind in a home-like atmosphere after an adventurous day.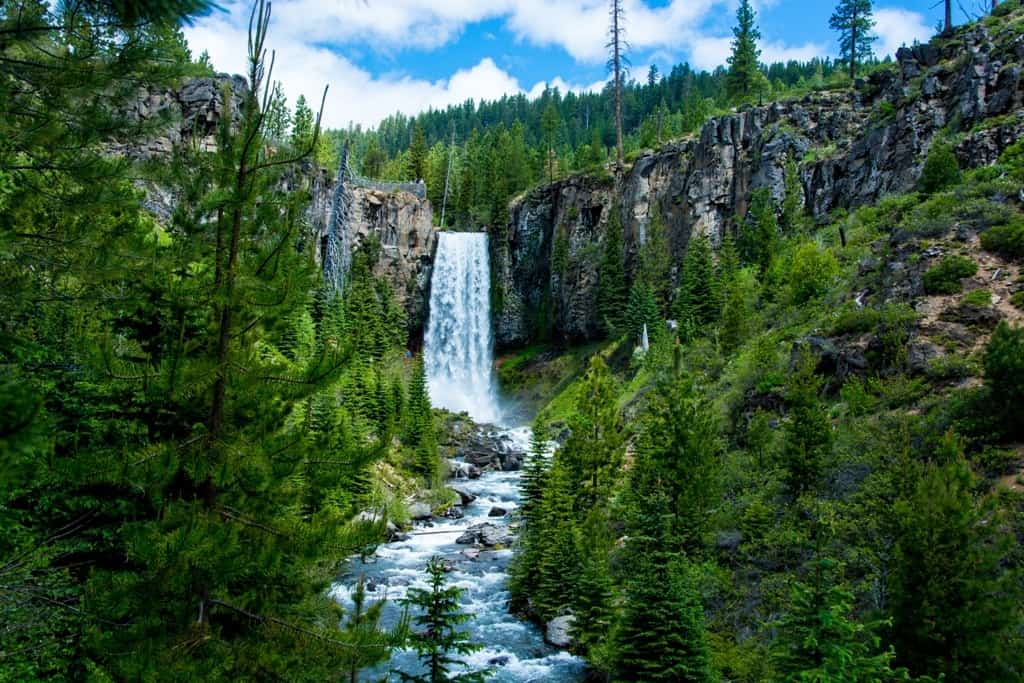 Traditional dishes to try in Bend
There are no traditional dishes, per say, to try in Bend. Pacific Northwest cuisine is fresh and varied with the season. Be sure to try wild salmon or seafood from the Oregon Coast that is brought over fresh almost daily.
The best way to get around Bend
Bend is small, you can easily walk around the center and get anywhere in town quickly by bike. For venturing farther for outdoor activities you'll want to have a car.
The best spot to see Bend from above
Pilot Butte offers a great way to see Bend from above. You can either drive or walk to the top of this small extinct volcano to get prime views of both Bend, as well as the Cascade Range.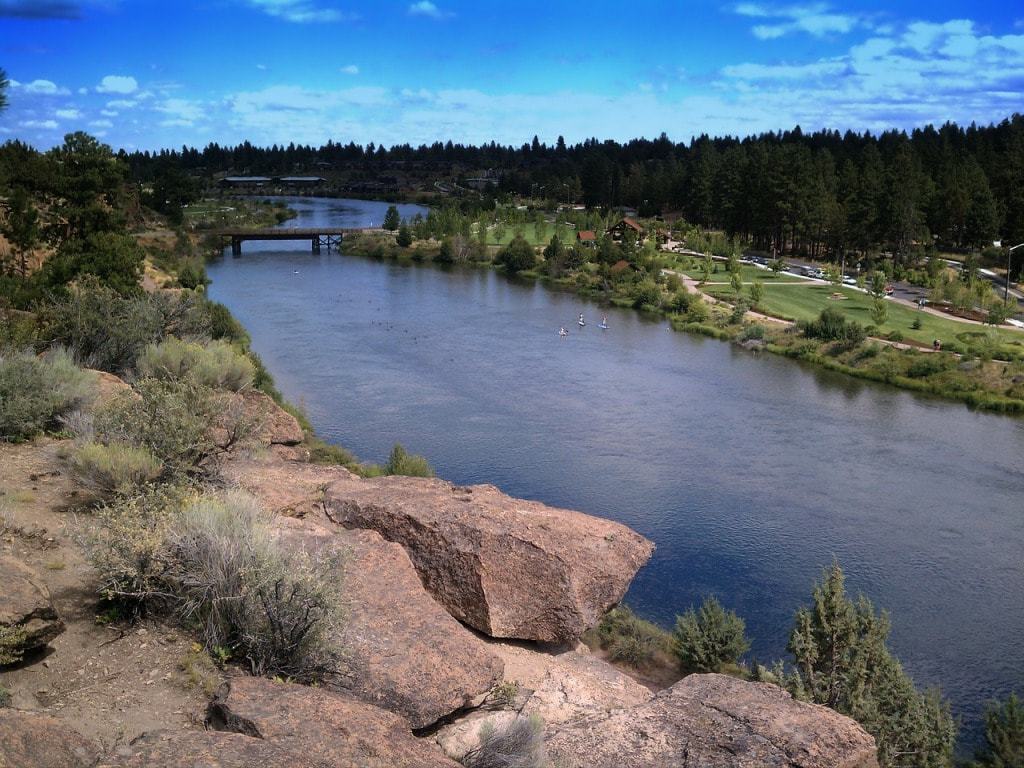 The best souvenirs to buy from Bend
Beer! With hundreds of local beers to choose from, you're sure to find one that you like. Plus, the unique selection of beers found in the regions make them a great present for beer lovers.
The best day trips from Bend
A great way to spend the day is to drive the Cascade Lakes Highway. Leaving bend you'll quickly climb up to the Mt Bachelor ski area and continue along the highway where you will find many roadside lakes and great views of the Three Sisters and Broken Top mountains.
Check out this Oregon road trip post for more things to do in the area.
Tourist traps to avoid in Bend
Don't worry, there are none here! If I were to think of one…it's probably the city itself. Once you visit, you probably won't want to leave!
Rand Shoaf is an avid traveler and outdoor enthusiast. With his travels taking him to over 42 countries, he's always seeking off-the-grid outdoor trips with the right gear. You can read his gear advice and follow his adventures at the Well Traveled Mile, on Facebook and Instagram
Did you like the post? Pin it!