Newcastle upon Tyne is an incredibly beautiful city on the North East Coast of England that is a very popular city amongst students, professionals and families. Newcastle has also been quoted to have the best quality of life in all of England. If you are staying in this city, first of all you are lucky! Here are the best day trips from Newcastle upon Tyne from a local's point of view!
Day trips from Newcastle – recommended by a local
Bamburgh Castle – visit a seaside castle that is still inhabited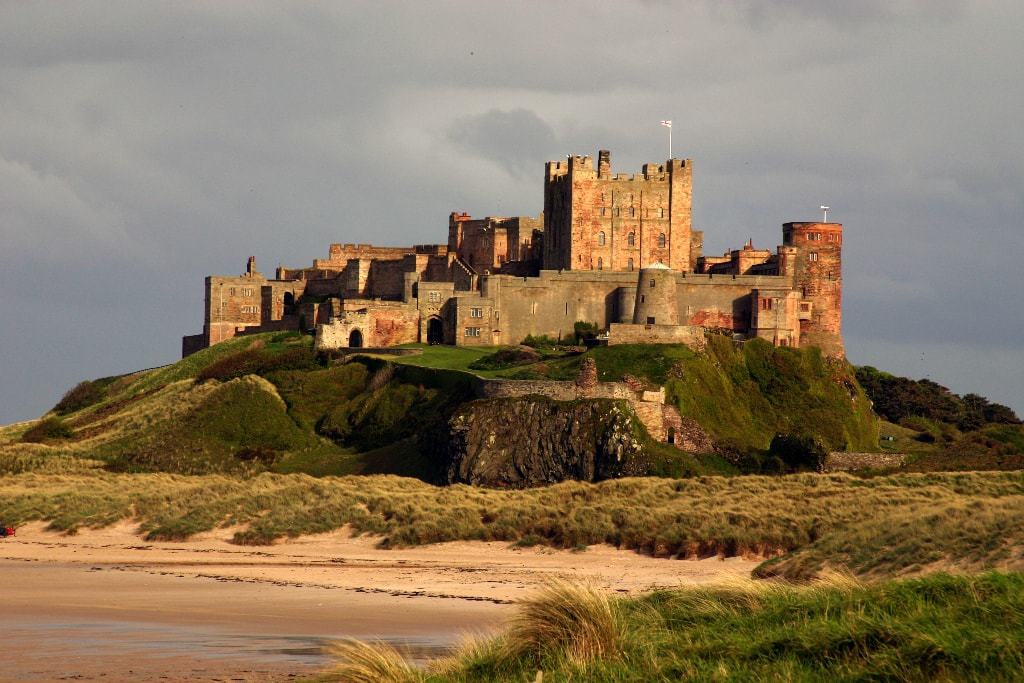 Bamburgh Castle is a Grade I listed building in Northumberland, near Newcastle upon Tyne. It is an incredible village destination right by the sandy beach and is still close enough for a day trip. The foundations of this castle were laid in a territory that has since seen battles of the Anglo-Saxons, Vikings and the Normans. After a revolt in 1095 the castle became the property of the English monarch. The castle was bought by a Victorian era entrepreneur and industrialist called William Armstrong. He completed important restorations on the castle which is still used as a residence by the Armstrong family. If you plan a day trip to the Bamburgh Castle, you should also walk along the sand dunes behind the castle. The access to the beach is public and the grass-covered dunes are also a great site for picnics. If you prefer to enjoy lunch at a nearby cafe or a local pub, just stroll along the village high street and you will find many lovely and affordable options to choose from.
Check out more castles to visit in Northumberland here.
How to get there
To get to Bamburgh it may be wise to rent a car from Newcastle, however, there are bus connections available to Bamburgh from Newcastle upon Tyne. There is a "pay and display" car park right opposite the castle that is built behind the beautiful sand dunes of Northumberland.
Hotels in Northumberland
Are you interested in hotels in Northumberland? Then check out Raisa's recommendations of the best hotels in Bamburgh, Morpeth, Hexham and Alnwick on her blog.
Tynemouth – a perfect day get-away whilst staying local
If you are relying on public transport, a perfect getaway is still very easy to arrange from Newcastle. Tynemouth is a fabulous, coastal village that is very popular amongst the locals looking for a quick day trip getaway. At weekends, the Tynemouth Metro Station hosts a market, where you can find all sorts of second hand finds and art created by the locals. Head towards the coast and you will walk through an absolutely gorgeous little village that is full of small shops, cafes, restaurants and bars. At the end of the village "high street", there is a old priory right next to a long pier and a beautiful light house. But what most locals know Tynemouth for is the long and sandy beaches that stretch all the way from Tyne and Wear region to Scotland. In the evening you will find dog walkers and people fishing along the beaches of Tynemouth.
How to get there
By Metro or local bus from the Haymarket station
Durham – a UNESCO listed site only 15 minutes away
Durham is by far one of the most popular tourist spots in North of England. The River Wear runs through the city and if you stroll down the paths along the river, you may catch the Univeristy of Durham students practice their rowing. The small cobble stone streets lead up to the Durham Castle and the fabulous Durham Cathedral. Both the Durham Castle and the Durham Cathedral have been designated as World Heritage Sites by UNESCO. The Durham Cathedral is also featured in numerous Harry Potter movies. Find the courtyard inside the cathedral and you will see what I mean! Durham is only a 15 minute train ride away from the Newcastle upon Tyne train station and is also very well connected with buses. If you decide to carry on to York by train, make sure you sit on the left hand side of the train, as you will get an opportunity to snap incredible photos of the cathedral and the castle from high up.
How to get there
Take the train from the Newcastle upon Tyne station
York – the Minster is a must see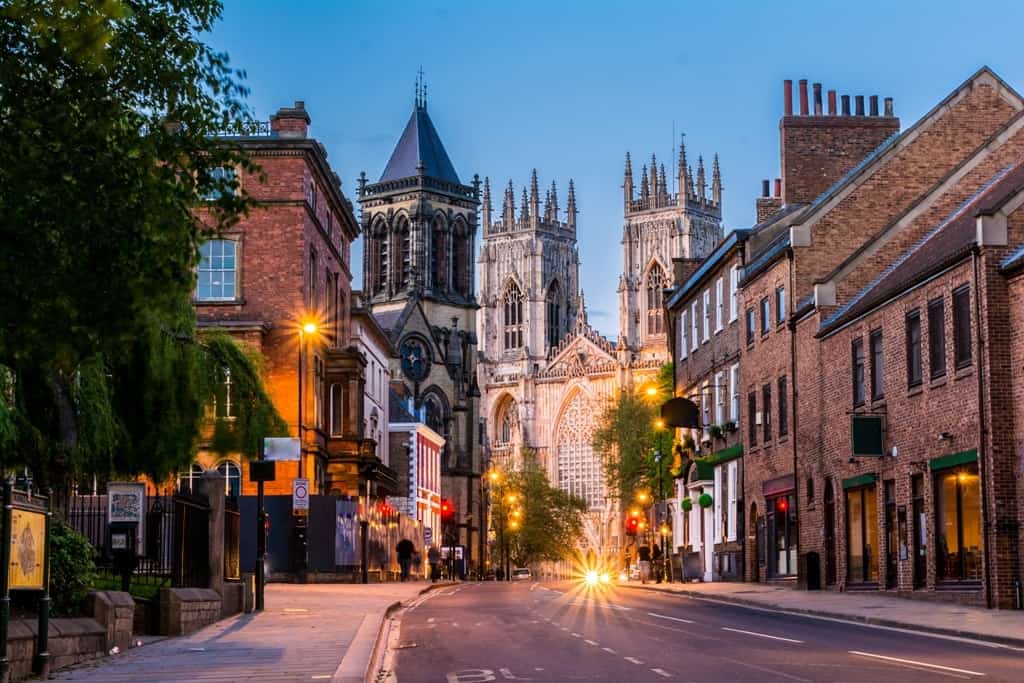 York is one of the best recognised day trip destinations of Yorkshire, England. It is an interesting mix of Medieval architecture and Viking influence. The atmosphere on York town centre streets will stay with you long after you have returned back to Newcastle. Enjoy a refreshing drink on the Pitcher & Piano terrace right above a river flowing through the York quarters. York also has some of the best tea houses serving the classic English Afternoon Tea. Snack on some delicious, small sandwiches and lovely sugary dessert treats whilst you watch the people go by. The must-see sight during your day trip to York is the York Minster. It is one of the largest cathedrals in Northern Europe and is also the seat of the Archbishop of York. The first church building was built on the site in 627 and a stone structure was completed in 637. Unfortunately this structure was badly damaged in a fire in 741 and it got re-built several times after until it gained its current Gothic architecture.
How to get there
There are frequent train and bus services to York from Newcastle upon Tyne
Looking further than just day trips?
If you are like me, you may enjoy day trips or long weekends all across the UK. However, for EU citizens staying in an English city may not be an option for much longer. The Brexit negotiations inspired me to write this post to help offer new ideas to any of you who are considering finding yourself a new home city or a home country. If this regards you, why not read my tips on where to move next!
Raisa is the author of the travel blog called Dream Work and Travel. She loves relocating often so she is able to discover and fall in love with as many wonders of the world as possible. But there was something very special about her old home town, Newcastle upon Tyne, that kept her rooted for four years. The amazing day trip options were a great contributor to her long stay in Newcastle upon Tyne. During her years Raisa also tried many of the best hotels to stay in Northumberland. Read Raisa's hotel recommendations on her blog called Dream Work And Travel.
Did you like this post? Pin it!