Envisage deep blue waters sheltered beneath commanding, luscious green mountains and traditional Italian lakeside villas perched effortlessly on the sloping hills, and you have the magnificent Lake Como. Situated in the Lombardy region of northern Italy, and not far from the hustle and bustle of Milan, Lake Como is a paradise to escape to for tourists and Italians alike. In the summer, visitors can enjoy boat rides on the Lake, hiking around the spectacular natural scenery, as well as exploring the various towns and villages that are scattered around the Lake. This list will educate you as to what all of the towns on Lake Como have to offer, as well as the key highlights and experiences of each.
The most beautiful towns to visit on Lake Como
Como
Perhaps one of the Lake's largest, most vibrant and also, most popular towns, is Como. Filled with lively cafes, authentic Trattoria and plenty of places to sample Italian Gelato, Como is a great place to spend a day exploring. One of the highlights of Como is the spectacular Duomo, with its grand, dominating façade, and equally astonishing interior. A great thing to do in Como is to wander around the harbour, which is particularly beautiful in the early evening and at sunset; here you will discover couples, families and locals alike, all exploring the breath-taking views that are visible. There are also many people that go swimming in the waters nearby to Como town, particularly on the famous Italian summer days. A great thing about Como is that it is really well connected to Milan, taking just half an hour on the train, meaning it is a hub for day-trippers and tourists.
Bellagio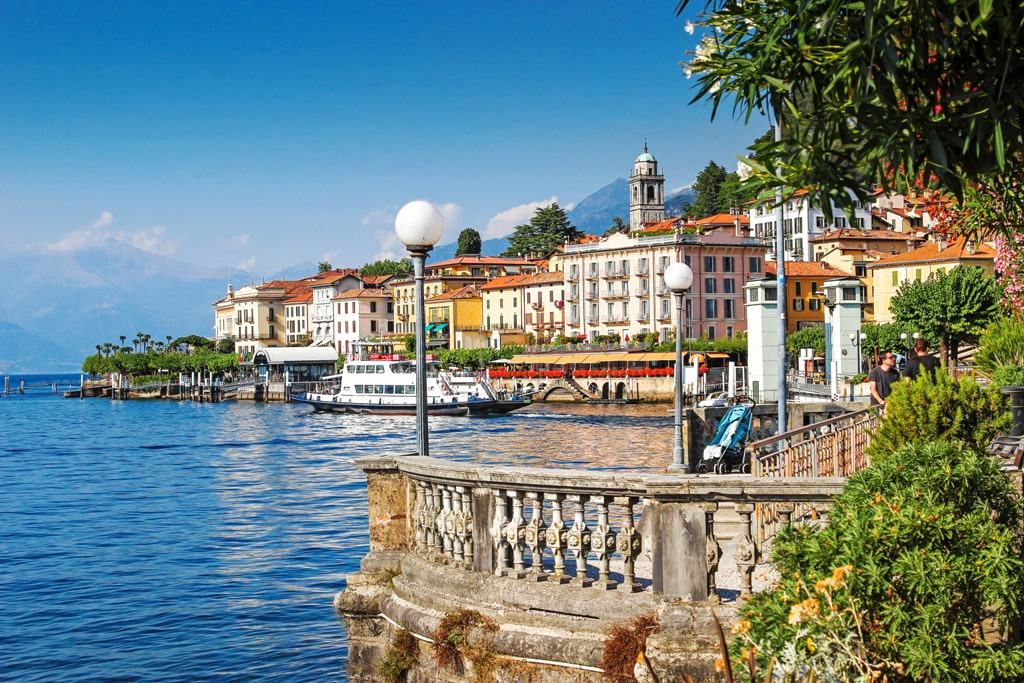 To many visitors, Bellagio is the true gem of Lake Como. Famed for its majestic Italian villas over-looking the Lake, and for being the home to famous individuals, Bellagio is a dreamy destination for so many reasons. The town of Bellagio is a classic, traditional Italian town, with its winding, narrow alleyways, steep-stairways and immense plethora of eateries and wineries. Bellagio is filled to the brim with beautiful gardens and villas to explore, and has an abundance of incredible photo-opportunities. Head to Via Giuseppe Garibaldi to splurge on some luxury Italian leather goods, such as bags, shoes and jackets, as well as exploring some independent stores that sell an array of unique items as well as souvenirs, which you can take home or gift to loved ones.
Varenna
Located on the eastern shore on the Lake lies Varenna, a small and picturesque traditional fishing village. A great thing to do in Varenna is to visit Villa Monastero, which though mostly used for conferences, it occasionally open to the public to explore its traditional Italian façade and gorgeous interiors. The Villa is most famous for its long, thin gardens, which are beautifully detailed with exotic plants and flowers; they also offer breath-taking views of the Lake and luscious green mountains. Though Varenna itself is small, there is a plethora of authentic Italian eateries that serve up traditional dishes with locally sourced ingredients. Moreover, it is a great place to sample delicious local wines, as well as experiment with the abundance of gelato flavours. Another highlight of Varenna is the friendliness of the locals, who are more than willing to welcome and help out tourists and visitors.
Tremezzo
One of the most popular tourist towns on Lake Como is Tremezzo, meaning that it is built up with gran hotels and incredible villas. Nonetheless, Tremezzo is one of the most beautiful towns on the entire Lake, which is saying something. Located near to Bellagio, the town is a stop-over point for many tourists and visitors who wish to visit somewhere slightly quiet, but still with enough buzz and vibrancy about it. One of the highlights of Tremezzo is the Church of St Maria, which is famous and popular for its incredible statue of Madonna Nera; the Church itself is also beautiful, and offers incredible views. Moreover, like most towns on Lake Como, there are so many villas to explore; most notably in Tremezzo is Villa Carlotta, with its grand white façade and commanding size, it has enticed visitors for years.
Lecco
Nestled on the southern tip of Lake Como lies Lecco, a bustling town on the water's edge. Unlike some of the other towns on the Lake that are predominately tourist hotspots, Lecco is a real working town, with lots going on, making it ideal for visitors who would perhaps like to see the authentic way of life on Lake Como. One of the highlights of Lecco is Visconti Bridge, which dates back to the fourteenth-century, and still exudes its traditional Renaissance charm. Moreover, ensure that you spend some time just wandering around the time, as there is a lot of Medieval and Baroque architecture to explore, not to mention some of the grand villas that you will be so used to seeing at this point! Because of its less-touristy nature, Lecco has some incredible restaurants that serve up absolutely delicious, authentic Italian dishes in traditional style restaurants.
Bellano
The quaint town of Bellano is situated on the eastern side of Lake Como, and is far less touristy than many of the other towns on the Lake, such as Bellagio and Como. If you are someone who prefers the slower-paced lifestyle and significantly less tourists in favour of authentic Italy, Bellano could be the ideal place for you to base yourself on your trip to Lake Como. The top things to do here include relaxing on the lidos that line the shores; with breath-taking natural views, what better place to spend the day catching some sunrays and getting lost in a great book? There are also several lakeside hotels and restaurants that are perfect to stay in or sample some amazing food. Also, make sure you visit the famous Bellano Gorge, that was formed 15 million years ago due to immense erosion; it is a spectacular place to spend the day exploring and hiking around the area.
Menaggio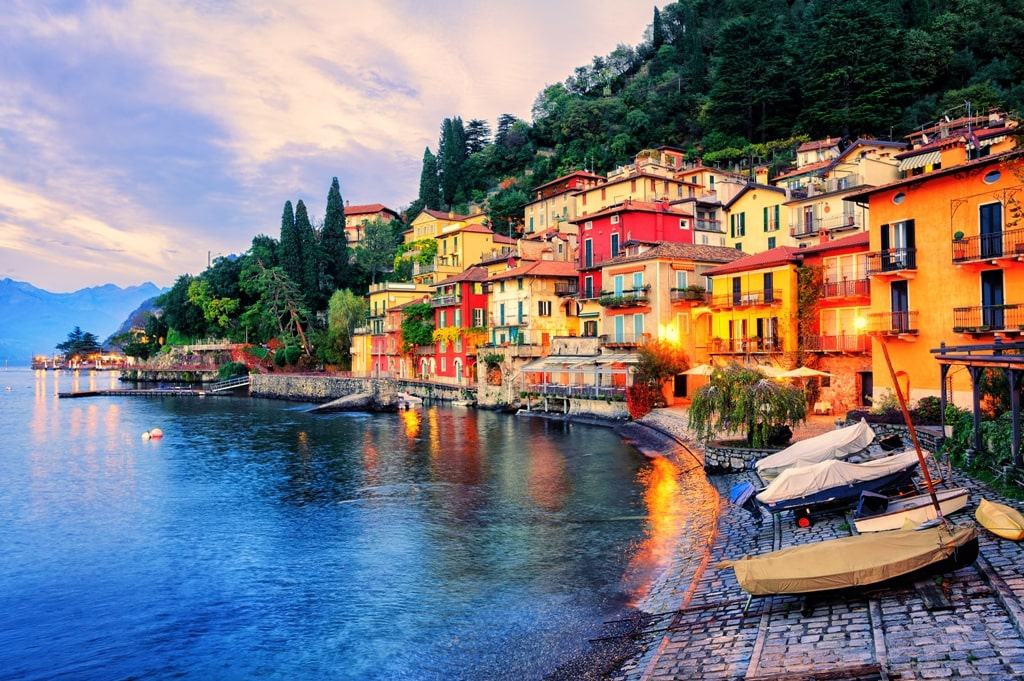 Many people who visit Lake Como agree that Menaggio is perhaps the most beautiful town on the entire Lake, which is saying something, as they are all so impressive and individual. Menaggio is on the western side of the Lake, and is one of the largest towns, meaning that a lot of visitors base themselves here when exploring everything that they Lake has to offer. In Menaggio, Piazza Garibaldi is lined with nineteenth-century buildings, and is essentially the hub of the town, with its abundance of cafes, bars and restaurants, all filled with a sense of life and excitement. Menaggio played an important role in the First and Second World Wars, and there are many tours and excursions you can embark on to learn more, and visit famous and significant sights as well.
Argegno
This small and quirky town is situated very near to some of Lake Como's major towns, such as Como and Tremezzo, making it a great stop-over point to explore. The town of Argegno is beautifully old and historic, with small and narrow stairways and little alleyways and side-streets that seem so intriguing and enticing to follow. If you are looking for a brilliant place to grab a late lunch whilst visiting Lake Como, Argegno is the perfect place to do that, as though it is small, there is a plethora of authentic eateries, many of which serve incredible, and locally sourced seafood, making it all the more enjoyable and memorable. Aside from eating, make sure you visit the Church of Santissima Trinita, which dates all the way back to 1632; the Church itself is beautiful and quintessentially Italian in architecture, but it also looks incredibly picturesque with the dominating mountainous scenery.
Cernobbio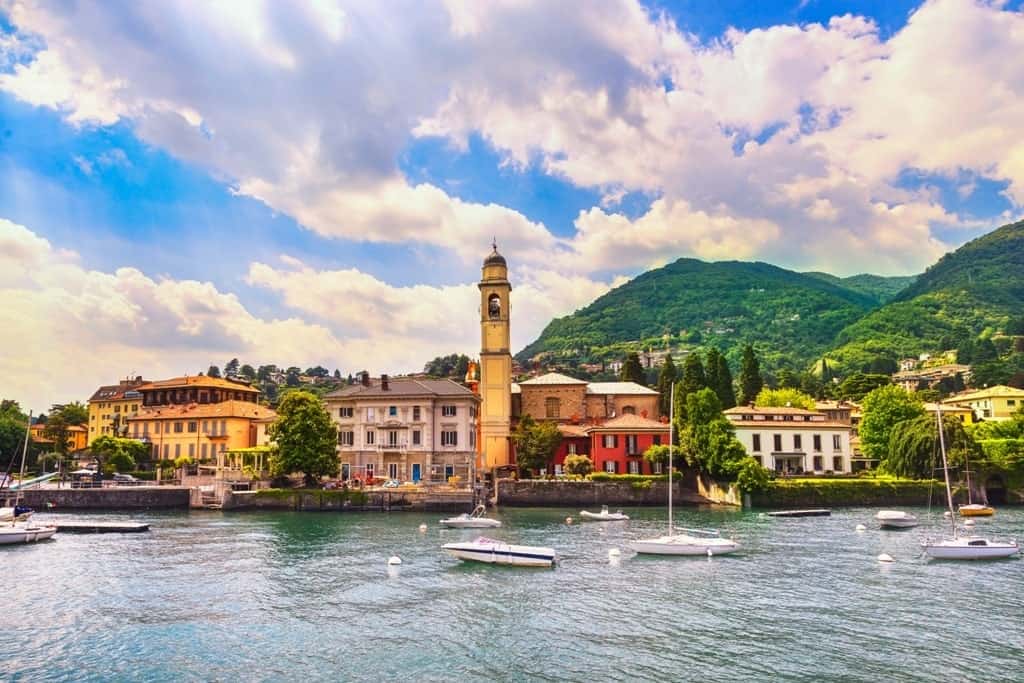 The small town of Cernobbio is situated on the northwest of Lake Como, and is definitely one of the most scenic. It is also one of the best places to visit if you love to explore the Lake's villas, as Cernobbio is home to the famous Villa d'Este; this astonishing Renaissance building has historically housed many famous individuals, ranging from scholars to intellectuals, whereas now, it has been converted to a luxury hotel. Another villa worth exploring in Cernobbio is Villa Bernasconi; once the home of the massively wealthy Bernasconi family, the Villa is now a sought-after venue, particularly for weddings, due to its beautiful and unique exterior, and stunning gardens and views of the Lake. From every corner of Cernobbio, you are destined to find incredible views, so ensure that you spend a lot of time just wandering around the waterfront and absorbing the natural beauty in front of you.
Gravedona
Gravedona is a town on Lake Como that evokes a sense of historic charm, as well as exuding a sense of peace and quiet, unlike some of the other larger towns on the Lake, such as Menaggio and Bellagio. During your time in Gravedona, make sure you visit the Church of Santa Maria del Tiglio, a twelfth-century Church built in the Romanesque style, providing it with a sense of charm and elegance, which is emphasised by the beautiful surroundings. You can also visit the house of Alessandro Volta, the inventor of the electrical battery; the house is where he spent a lot of his youth, and today holds a commemorative plaque on the outside of the building. Finally, make sure you visit Palazzo Gallio, a grand palace built in 1586, that has so much history just waiting to be uncovered; the building itself is astonishing, and looks so picturesque with the Lake and mountain background scenery.
Cadenabbia
At a population of only 700, Cadenabbia is one of the smaller, but equally beautiful towns on Lake Como. The town is a small and closely-knit community, and many visitors are fascinated by the slow-paced life that is evident in Cadenabbia. Moreover, there are particularly gorgeous mountains enveloping the town, and the views of the Lake are stunning. Some of the best things to do in Cadenabbia include visiting the first Anglican church in Italy, Church of the Ascension, which was built during the early 1800s. There are also some incredibly luxurious villas in the town, and many tourists decide to take a day-trip to Cadenabbia just to visit them all. There is also a great amount of history in the town, for example, many famous individuals visited Cadenabbia, including Queen Victoria and Nicholas II of Russia.
Domaso
Located high up on the western side of Lake Como lies Domaso, a small and tight-knight village. One reason in particular why Domaso is famous is for its white wines, known as Domasino wine, which is now very rare, and has been in production since the Roman era. Another reason that visitors head towards Domaso is for its extensive history; for instance, you can visit Villa Miani, which was built by the painter Vasques in 1800; it is quintessential Italian with its beautiful gardens and powerful façade. Many people are drawn towards Domaso because of its beautiful beaches and waterside restaurants and bars; if you are in Lake Como on holiday, particularly in the summer, this is the perfect place to head to if you wish to relax on the beach and catch some well-deserved sunrays.
Lenno
As you will surely realise when you visit Lake Como, there are many touristy towns on the Lake, and some which are more authentic and inhabited predominately by locals, and Lenno is certainly one of these. For visitors, Lenno is the perfect place to spend a day, or even just an afternoon wandering around, taking in its abundance of natural beauty and Italian charm. The village of Lennon is also accessible by boat, so many tourists opt to travel there on a scenic, romantic boat ride instead. As anywhere in Lake Como, there are also an abundance of majestic villas to explore in Lenno, for example, Villa del Balbianello which is incredibly famous due to its relation to Star Wars.
As this list has demonstrated, Lake Como offers visitors a variety of different attractions, from its spectacular natural scenery, incredible hiking trails, beaches and gorgeous towns and villages that are quintessentially Italian. Whether you prefer to be in the centre of activity or prefer being more isolated and enticed by the local way of life, Lake Como has something for everyone to enjoy.