Want to go to Washington DC for 2 days and worry it's not enough time? Don't sweat it! Two days in the good old capital of the USA is enough time to get to know some of its most important landmarks.
If you plan your days right, you'll be able to visit places like the White House, The National Mall and the Library of Congress too. Don't forget the amazing food either—with so many options to explore!
So, pick a nice hotel to stay at, and get ready for your trip. Here's what you should do if you have 2 days in Washington D.C.
Two days in Washington DC: Where to stay?
Willard Intercontinental Washington: Only a 6-minute walk from the White House, this 5-star hotel offers refined rooms with beautiful city and courtyard views. Rooms include flat-screen TVs, Keurig coffeemakers, mini-bars, desks, and free WIFI. There's also a full-service spa if you need a little relaxation time during your trip. Click here for more information and to check the latest prices.
The Fairfax at Embassy Row: This 4-star hotel boasts amazing location moments from the Vietnam Memorial, the White House, and the Smithsonian. It offers modern rooms and a fitness center. Click here for more information and to check the latest prices.
How to spend 2 days in Washington DC, a Perfect Itinerary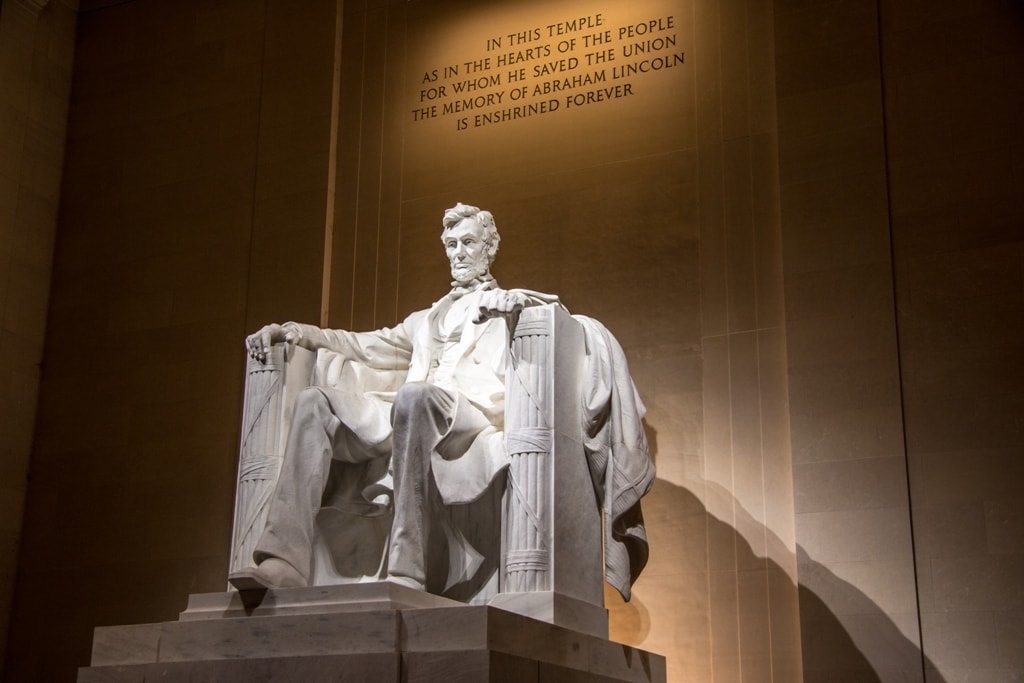 Washington DC in 2 days: Day One
The White House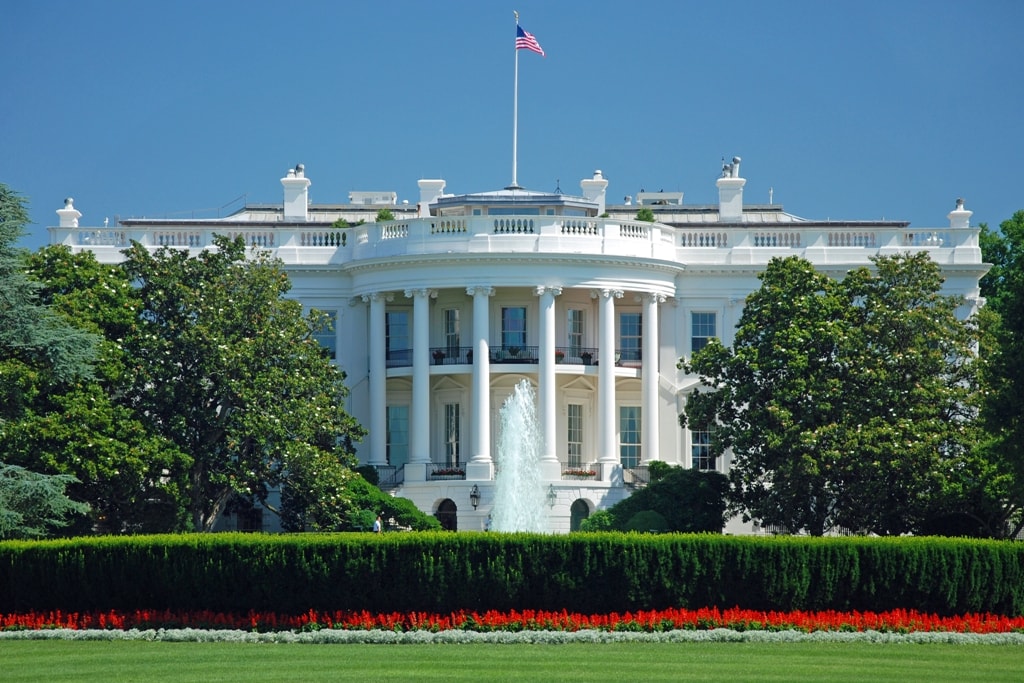 Start off your morning at one of the most important and beautiful places in Washington D.C. Want to see what makes the White House so presidential? Book a tour! It's best to schedule it early—you can submit a request to your member of Congress up to three months in advance to book it. For more information click here.
The National Mall
Devote the middle of your day to the National Mall, where you can view some of DC's most famous sights.The Mall spans 1.9 miles between the Lincoln Memorial and the U.S Capitol steps. Visit landmarks like the Lincoln Memorial, the Washington Monument and the Smithsonian Institution, which has loads of incredible museums that cater to diverse subjects.
You might be interested in How to visit the museums and memorials of Washington DC with kids.
United States Capitol
After the National Mall,end your day at the United States' most famous symbol of democracy. You'll get a closer look of the home of the United States Congress, and the seat of the legislative branch of the U.S. federal government. A tour can be arranged directly through the Capitol Visitor Center. For more information click here.
Tip: If you want to see the major sights in one day with a guided tour I highly recommend this Washington DC in One Day Sightseeing Tour that also includes a river cruise. This way you will have the second day free to visit the museums of your choice.
Washington DC in 2 days: Day Two
National Gallery of Art
Start your day of viewing The National Gallery of Art's world-class collections and exhibits. Here, you'll see masterpieces by Vincent Van Gogh, Claude Monet, Henri Matisse, and more. The museum is free to all visitors and is open seven days a week. For more information click here.
After seeing some amazing art, come to learn about some amazing science. The elaborate collections of the National Museum of Natural History will get you in touch with some of the most beautiful wonders of our world. Discover the sciences behind birds, mammals, dinosaurs, botany, minerals, and more.
Newseum
Next, brush up on your knowledge of the First Amendment at the Newseum. You'llexplore the challenges confronting freedom around the world through its innovative centers. The Newseum has 7 levels of interactive exhibits that include 15 galleries and 15 theaters. For more information click here.
Library of Congress
End your day on a relaxing note in the nation's oldest federal institution. If you love books, you'll feel like you're in heaven in the largest library in the world. See why members of Congress conduct their research here from day to day. For more information click here.
Tip: A great way to get around Washington DC and visit all the major sites is the Hop-On, Hop-Off Open-Top Bus Landmarks Tour that includes the Arlington cemetery available in 1 and 2-day passes. Find more information here.
Two days in Washington DC: Where to Eat?
2Amys, Cathedral Heights: This Neapolitan pizzeria's Margherita pizza will take your taste buds from DC straight to Italy. You can even compliment your meal with astounding selections of charcuterie and Italian wines.
Duffy's Irish Pub, U Street NW: Come to this chill spot to drink a beer and chow down on some crispy wings. Known for having the "best wings in DC", Duffy'slathers their wings in a creamy house blend sauce that pairs amazingly with their crunchiness.
Toki Underground, H Street NE: Japanese and Korean cuisine fuse together at DC's first-ever ramen noodle restaurant. The street art and hip-hop vibe add to a delectable eating experience. Menu items like the Taipei Curry Chicken, Red Miso, and Kimchi will certainly make your mouth water.
Granville Moore's: This tavern gives its own unique style to a Belgian favorite. Its mussels dubbed the "The Best Mussels in DC" by the Washington City Paper, boast wondrous combinations of savory and tangy flavors. Try some with a unique coconut curry flavor paired with lemongrass, ginger, tomatillo, pineapple, and poblano peppers. They won't disappoint you.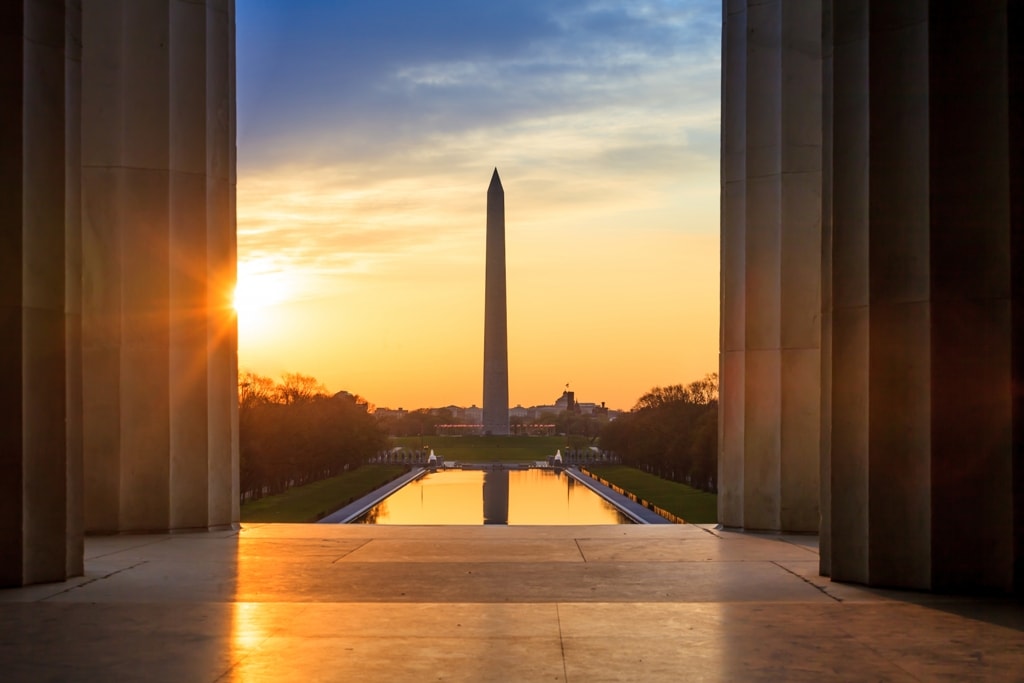 Washington D.C. mixes grandiosity, diversity, history, and fun together to produce a spectacularly modern city. You'll get a unique taste of American culture that can't be replicated anywhere else in the world A 2-day visit here will leave you in awe of its monuments, food, museums, and people. Though it is a short time, the memories will last a long one.
Have you been to Washington DC?
Did you like this post? Pin it!