Welcome to my new travel series where local's share their tips and advice about their hometowns. In this guide, you'll learn what to see, where to eat and drink, what to buy and all the information needed to make your holidays unforgettable.
On this post, Rashmi and Chalukya share their top things to do in Geneva, Switzerland

A local's guide: Things to do in Geneva, Switzerland
We moved to Geneva, Switzerland on onsite work with our 6-month-old daughter and stayed there for more than a year. Geneva and the people there are very friendly, and they make you feel at home as soon as you land there. We had learned some basic French words which made our stay, even more, easier and comfortable.
Top 5 things to do in Geneva
The global city of Geneva is home to international organisations like UN and Red Cross. A visit to United Nations and the broken chair symbolising the fight against anti-personnel mines should be on top of the list. UN also organises guided tour for interested visitors.
The old town of Geneva with its cobbled stone alleys winding through historical buildings, cafes and squares dotted with fountains are sure to transport you into the bygone era. Do not miss the 850 years old St. Peter's Cathedral located in the old town.
Geneva hosts several flea markets selling interesting items. Plainpalais flea market open on Wednesday and Sunday sells unique items from antiques, paintings, furniture and second-hand items. The farmers market sells locally produces like flowers, cheese, vegetables and fruits.
Geneva has several parks spread across the city and is often known as the city of parks. Visit the Botanical garden and explore the unique species of plants and trees. The Jardin Anglais located on the Geneva lakeside has wonderful views over the lake, the iconic huge fountain of Jet d'Eau and the flower clock.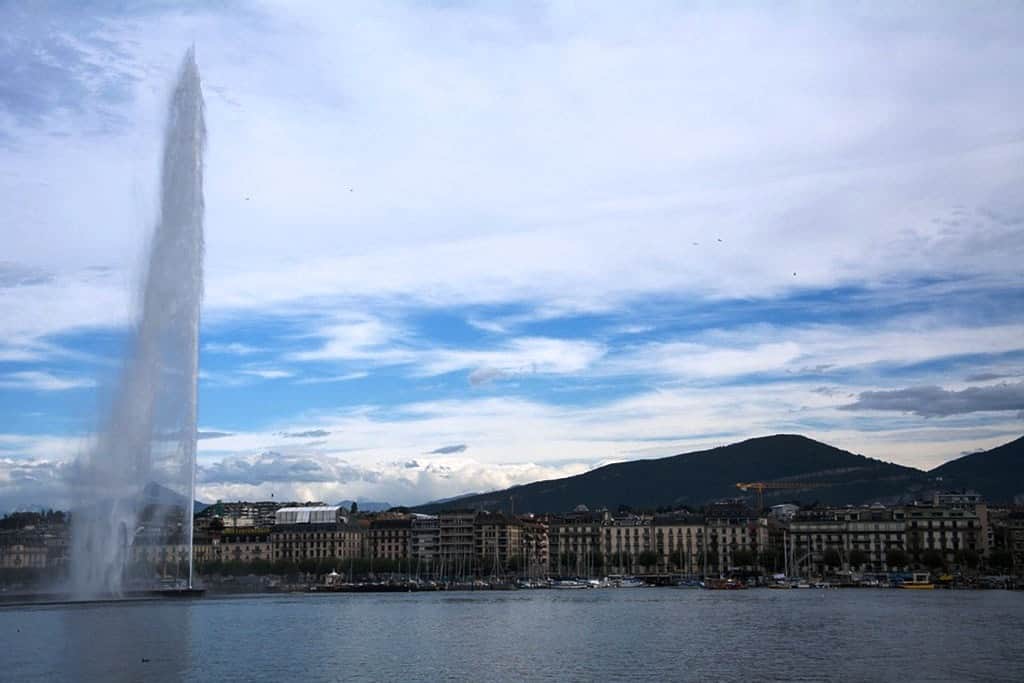 Geneva has some excellent museums; there are around 30 museums in Geneva. The Natural History Museum exhibiting life size models of exotic animals and birds, which is ideal for visiting with kids. Swiss watches are world famous, the museum Patek Philippe walks one through history and making of Swiss watches. Also not to miss is the vast collection of ceramics in Ariana Museum close to UN.
Two off the beaten path things to do in Geneva
Meyrin is a small-relaxed village away from the bustling Geneva city centre. One can visit the particle research centre of CERN and take a guided tour or go fruit picking at one of the farms in the countryside.
The locals know Carouge as little Italy. The Italian architects designed the neighbourhood of Carouge and hence the buildings and the cafes dating back to 18th century give a feel of Italy as you walk through them. Carouge also has some great brand shops and boutiques.
Top 3 restaurants to eat in Geneva
Edelweiss ($$$) – Devour on their special fondue on the menu with chocolate flavour accompanied by traditional Swiss music band and yodel.
La Trattoria ($$) The traditional Italian restaurant offers a variety of Pizza and Pasta with wood fired oven baked specialities. It is located conveniently close to train station.
Chez Ma Cousine ($) Located in the old town this restaurant is famous for its decent and delicious meal for a reasonable price. The menu offers variations of salads and chicken based dishes.
The best area to stay in Geneva
Accommodation in Geneva is on the higher side, so travelers and tourists prefer to stay on the Swiss-French border some 2 to 3 km from UN. There are several budget friendly options near the border.
Traditional dishes to try in Geneva
Fondue is a traditional dish which is a must try when in Switzerland. A pot of melted Cheese Fondue is placed on the lighted stove. The hot cheese is eaten by dipping pieces of bread with forks. While several restaurants offer Fondue dishes 'Café du Soleil' at Place du Petit-Saconnex is a must try.
You might also like: where to spend Christmas in Switzerland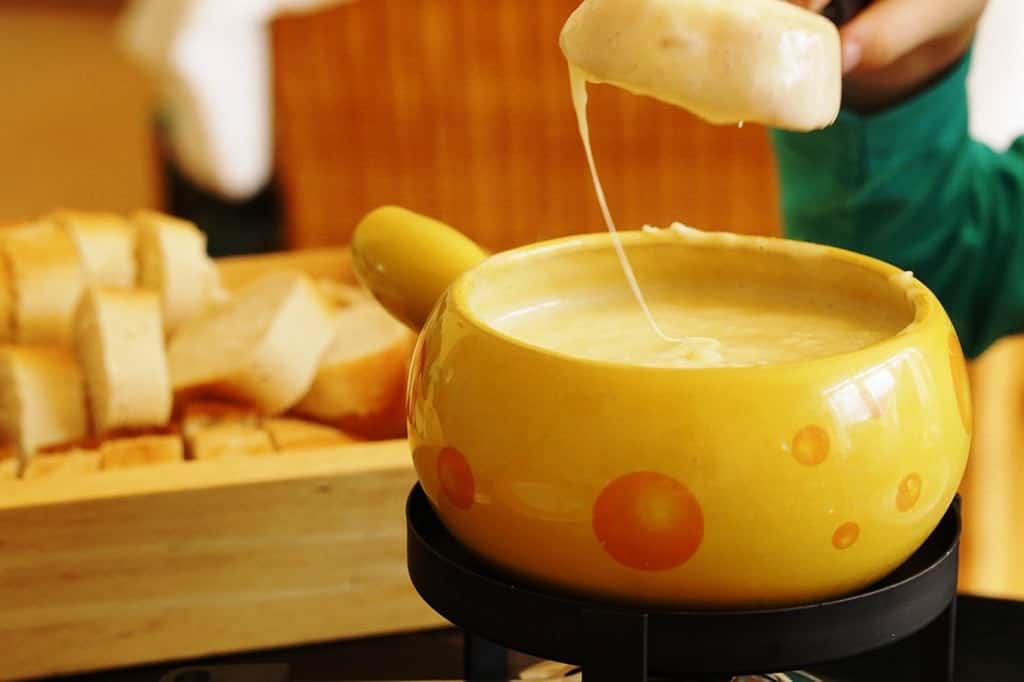 The best way to get around Geneva
The best way to get around Geneva is through trams and buses. Download the TPG app, which has information on time and routes of all the buses and trams around Geneva. The old town of Geneva is car free area and can best be explored on foot. One can also hop on the mini train, which runs through the city centre and the old town of Geneva.
The best spot to see Geneva from above
Mont Saleve is popular with the locals for the panoramic views it offers of the Geneva city and its surrounding mountains. Mont Saleve has several hiking trails, or one can also reach the summit through a cable car ride.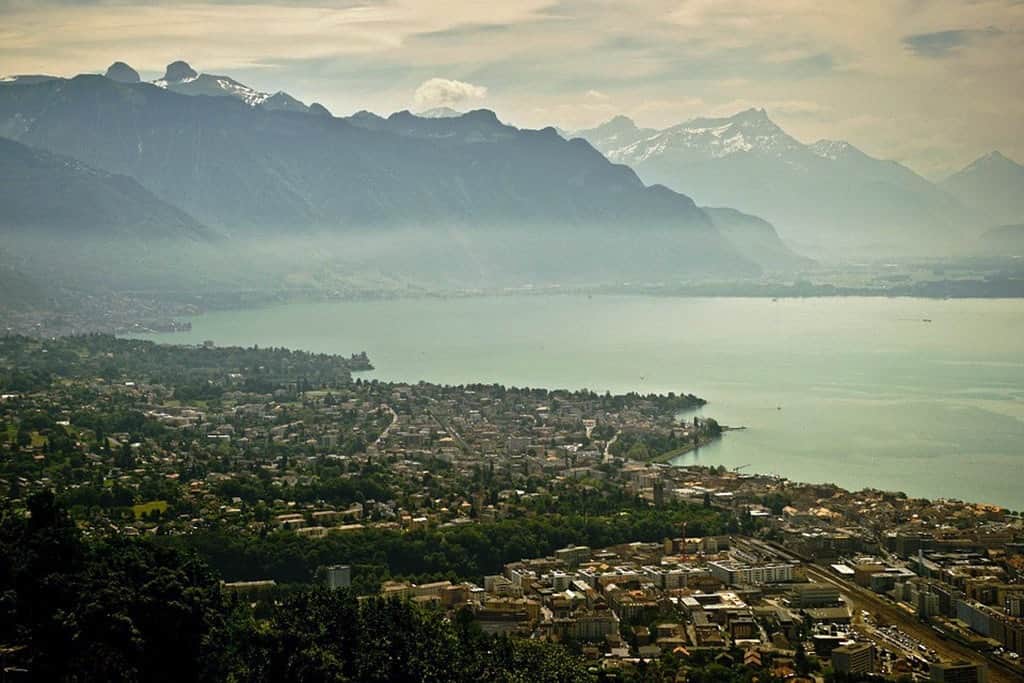 The best souvenirs to buy from Geneva
Swiss Watches and Swiss Chocolates make for great souvenirs to buy from Geneva. One can also buy the cowbells found in different sizes and shapes, which also makes for great gift items.
The best day trips from Geneva
Switzerland is a treasure trove of surreal locations most of which can be visited on day trip from Geneva. Check out the best places in Switzerland, which can be visited on a day trip. Well-connected TGV (high-speed train) from Geneva to Paris makes even a visit to Paris possible on a day trip though you may not be able to explore much.
Tourist traps to avoid in Geneva
We believe Geneva is tourist trap free city; everything is very well organised and safe. One thing that needs to be taken care of is to be careful well roaming in Paquis area after dusk, as there have been several cases of robbery been reported.
Rashmi and Chalukya run the blog GOBeyondBounds, you can follow them on Facebook, Twitter, Instagram.
Did you like this post? Pin it!