There is a misconception that the British food scene isn't good or interesting. I decided to find out if that is true by taking the Twilight Soho Food Tour with Eating London Tours. I am a big fan of food tours as through them you understand better the culture of the place.
On a rainy Thursday afternoon, my friend Elena and I met our guide Alison and the rest of the group in front of Palace Theatre, to start our tour of Soho's food scene.
Why don't you check another interesting tour in London? The London Graffiti Tour in Shoreditch.
The area of Soho has a long and colourful history I had no idea about until our guide told us. During the mid- 19th century, it was a notorious neighbourhood home of prostitutes and bad reputation music halls. The sex industry and strip clubs remained in the area until the 1980's.  At the beginning of the 1900's the neighbourhood had a more bohemian character when many artists moved to the area. In the 1950's the music business flourished in the area.
During our tour, we visited the place where the legendary Marquee Club used to be and where the Rolling Stones had their first live gig. Other famous singers that performed there included  Led Zeppelin, The Who, The Jimi Hendrix Experience, and Pink Floyd.  We also saw Trident studios where famous artists like the Beatles David Bowie and Elton John recorded their albums.
You might want to check my 7 day London itinerary.
While we were wandering the streets of Soho between our food stops our guide pointed a couple of blue placards that showed the houses of famous residents like Karl Marx and Mozart. We also went hunting for the "Seven Noses of Soho" created by artist Rick Buckley in 1997 who scattered these noses in the walls of the area inspired by the CCTV cameras installed in the streets of London.
Nowadays Soho is a fashionable district with upmarket restaurants and bars.
But let's leave the history behind and talk about food.
Our first stop was La Bodega Negra:
The first stop on our food tour was a Mexican cafe and restaurant owned by a descendant of Winston Churchill. We sat in the cafe and had a fantastic frozen berry margarita probably the best margarita I have ever tasted accompanied by delicious pork and shrimp tacos. The restaurant, on the other hand, is a different story as the entrance has a neon sign that reads sex shop. Our guide told us that this was the place where David Beckham had his birthday last year.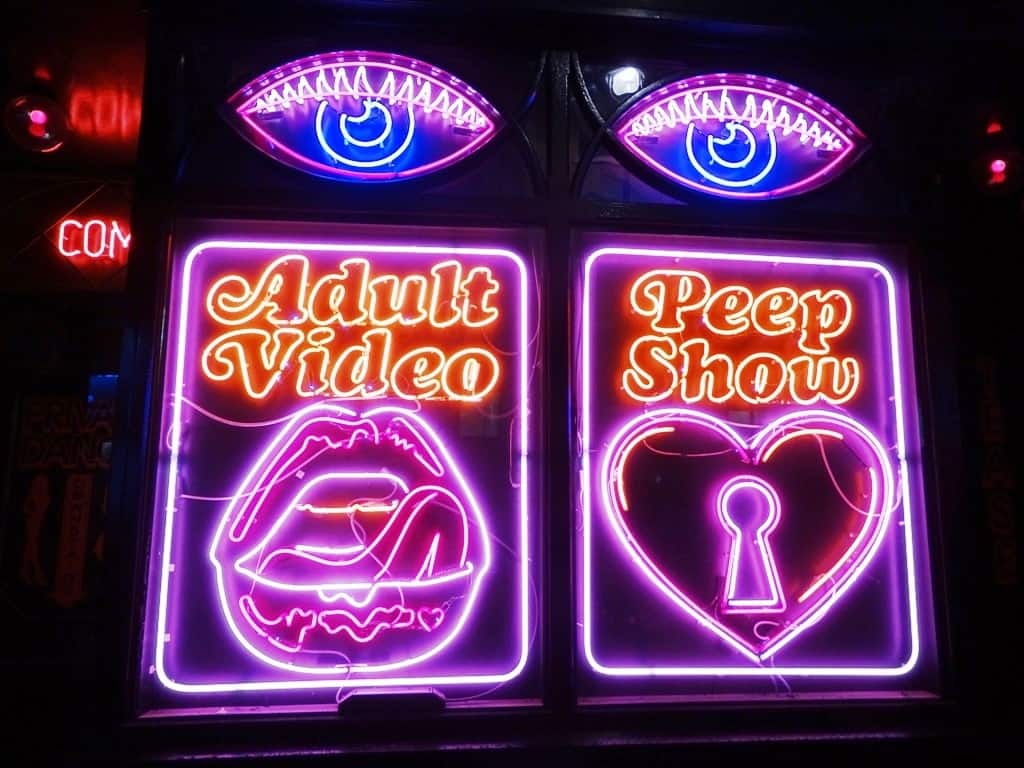 Our second stop was the London Gin Club:
On our way to the second stop, we saw Paul McCartney's office in Soho Square and learned the story of Lady Teresa Cornelys, a soprano who hosted many parties at her house in Soho-square and had numerous lovers including Casanova. Our second stop wasn't a surprise considering London's notorious past with Gin, known as the Gin Craze. We were going to taste one of the best Gin & Tonics in town in the London Gin Club that offers over 210 premium gins. The bar initially was a cafe dating back from 1933 until the granddaughter of the owner turned it into a Gin Club. We accompanied our drink with a gin infused meat pie. If you are into Gin there is a Gin tasting menu as well.
Our third stop was Enrique Thomas:
Enrique Thomas is a Spanish deli and wine bar with the most incredible varieties of Jamón that you can see hanging on the walls. You can either take it away or sit down and eat it there. Here we sampled a selection of cheese and Jamón accompanied by red wine. They were all so delicious; I felt I was in Spain.
Our fourth stop was Pix Pintxos:
Continuing our walk we ended up in a pintxo bar named after the Basque snacks. To tell you the truth it was the first time I have heard the word Pintxos, which are actually small tapas. Here we sampled two tapas of our choice from a big selection along with Txakoli wine again from the Basque region. The place is perfect for a snack and drinks after work.
Our fifth stop was Opium:
On our tour of Soho, Chinatown couldn't be left out. Here we visited a bar called Opium that had an incredible atmosphere resembling a real opium den. That was my list favourite stop of our tour as I am not a big fan of the Asian cuisine. Nevertheless, the decor was incredible, and we sampled a choice of dumplings along with a tea infused with alcohol. Opium is widely known for its fantastic cocktail list.
Our sixth stop was Basement Sate:
Our last stop was behind an unmarked door that led to a basement. Basement Sate is a French cocktail and dessert bar. Here we had a mouthwatering hazelnut praline dessert accompanied by their signature cocktail called Espumoso. It was truly the best possible end of our amazing food tour.
I had a great time at the Twilight food tour of Soho and I would recommend it to anyone visiting London. Not only the selection of food and drinks were delicious and plenty but our guide Alison was very well informed and helpful. I particularly liked that the tour combined the food with the history of the district.
Eating London also offers another London food tour in East London that some of my friends took and really enjoyed. My friend was so ecstatic about the tour that we decided to visit one of the places she visited for brunch. I think I had the best brunch of my life there. All the tours are so well planned and all the stops are very carefully chosen making the food tour top class.
Have you done any food tour? Did you enjoy it?
Please note the tour is available to people over 18 years old.
I was a guest of Eating London but as always opinions are my own.