Located about 100 miles west of London, Bristol is a vibrant, colorful city with plenty to see and do. It is former shipping, expedition, and trade capital, and today boasts excellent heritage museums, art galleries, and world-class shopping and dining making it a popular city break in the UK. I recently spent a weekend in Bristol, England with two friends. We were invited by Heather a friend and also a blogger who lives in the area. Here is a short itinerary for a weekend in Bristol.
How to spend a weekend in Bristol, England
Bristol is one of the UK's most popular tourism destinations. Despite being in England, its history was still heavily influenced by the Welsh in part due to its location near the firth that separates England and Wales. It's easily accessible by train from London for a day trip, but there's plenty to do here to fill a weekend.
Clifton Village, a short five minute drive from Bristol city centre, has plenty of unique shopping opportunities, many of them in the historic Victorian arcade in the village centre. The famous Clifton Suspension Bridge is nearby, as is the Camera Obscura and Cave. Here is a great list of exciting things to do with a weekend in Bristol, England.
Take a Food Tour with Eat Walk Talk
As I've said before, a food walking tour is one of the best ways to see a city. Not only do you get to explore the culinary delights a city has to offer but you also get the added bonus of a history lesson and a city orientation. We did the Taste Bristol Food Tour, which highlights a variety of local vendors as well as shares unique stories about Bristol's heritage.
They also host an afternoon tea tour and can arrange private bespoke tours for guests. Tours last about three hours and visit anywhere from eight to twelve shops. (Read more about Bristol food below!) If you're not hungry, Eat Walk Talk also hosts simple walking tours with an emphasis on history and heritage.
Explore the Street Art
Banksy, the UK's most famous guerilla street artists, is a Bristol native, and it's here where he began his covert operations. There are weekend tours available that showcase his inventive artwork including some of the most famous pieces in his collection. Should you wish to take on a self-guided walking tour of Banksy art, you can pick up a map at a number of places in town. Keep an eye out for pieces like Girl With the Pierced Eardrum, Well Hung Lover, and You Don't Need Planning Permission to Build Castles in the Sky!

Go for a swim or tapas at the Lido
The Lido, a luxurious spa, pool, and award-winning restaurant, is tucked away in the Georgian architecture of Clifton Village. It is a restored Victorian swimming pool that originally opened in 1850. The heated pool and spa are open to non-members through purchasing a spa or pool package, while the restaurant is open to anyone. The Lido is a popular spot for Bristolians and visitors alike, so on a busy weekend or hot summer's day, I suggest booking in advance!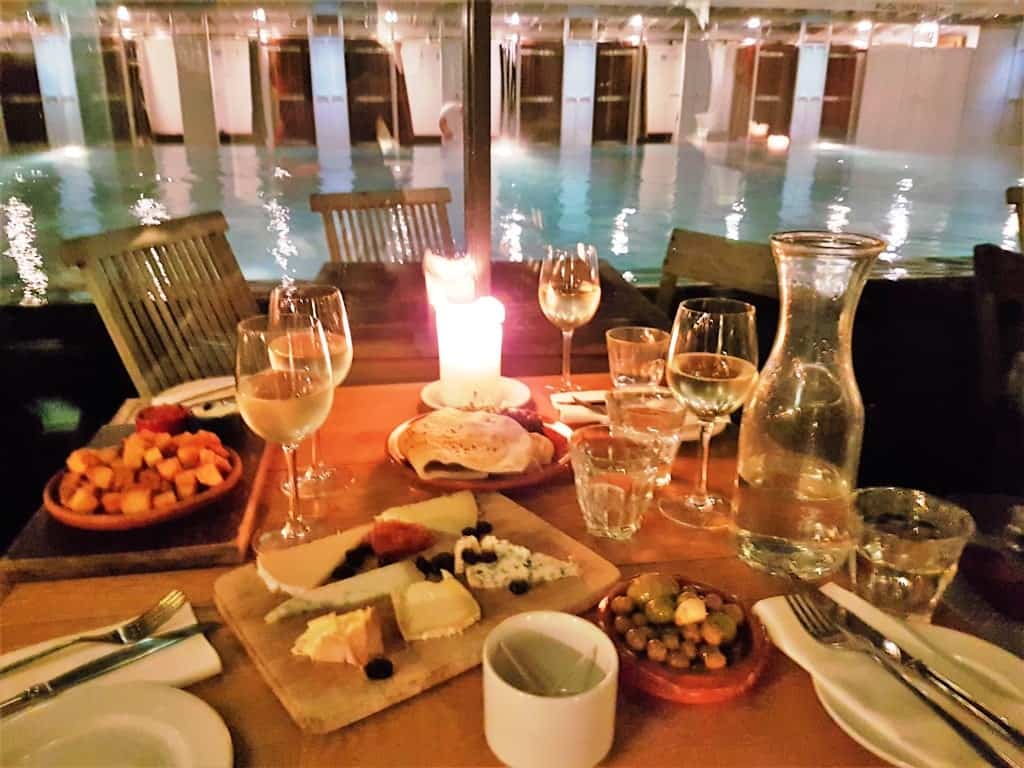 Walk the Clifton Suspension Bridge
Clifton's famous suspension bridge is definitely easy to spot. It spans the Avon Gorge and River Avon between Bristol and North Somerset. The bridge was built in 1864 and is now owned and operated by the Clifton Suspension Bridge Trust. They have a small visitors centre and also run free tours of the bridge, however its possible to take a self-guided tour of the bridge and its surroundings.
Climb Cabot Tower
Cabot Tower commemorates the perilous voyage of Venetian John Cabot in 1497 from Bristol to North America. He was the first European to mark the coastline of North America after the Norse, but certainly not the last! The tower was built in 1897 and is located within Brandon Hill, a short walk from the city centre. Climb the tower for expansive views out across Bristol and the River Avon.
Explore Clifton Village
Bristol's famous Victorian suburb is a highlight on any Bristolian itinerary. Jam packed with fabulous restaurants, amazing boutique shopping, and a vibrant atmosphere, Clifton deserves at least a half day. Explore the narrow streets, taste world-class food and wine, and meet with local designers and shop owners. Do not miss the famous Victorian arcade, home to several local artisans. Other attractions here include the Camera Obscura, Cave, and Observatory, as well as the iconic bridge.
Tour the SS Great Britain
The SS Great Britain is one of the world's most important historic ships, often considered the ship that changed sea travel. It was created by engineering marvel IK Brunel, the inquisitive mind behind the Clifton Suspension Bridge, the Great Western Railway, and several other ships. There is so much to see and do at the Dockland Museum, home to the SS Great Britain, which explores four different time periods of the ship.
The museum does a fantastic job displaying the salvage operation, back to the world wars, the Australian gold rush, and finally the ship's origin as a luxury liner. Visitors can see and smell the cramped steerage quarters, see the byre where they kept animals, and promenade through the first-class deck and dining room. After exploring the museum, head for the dock to actually set foot on the ship.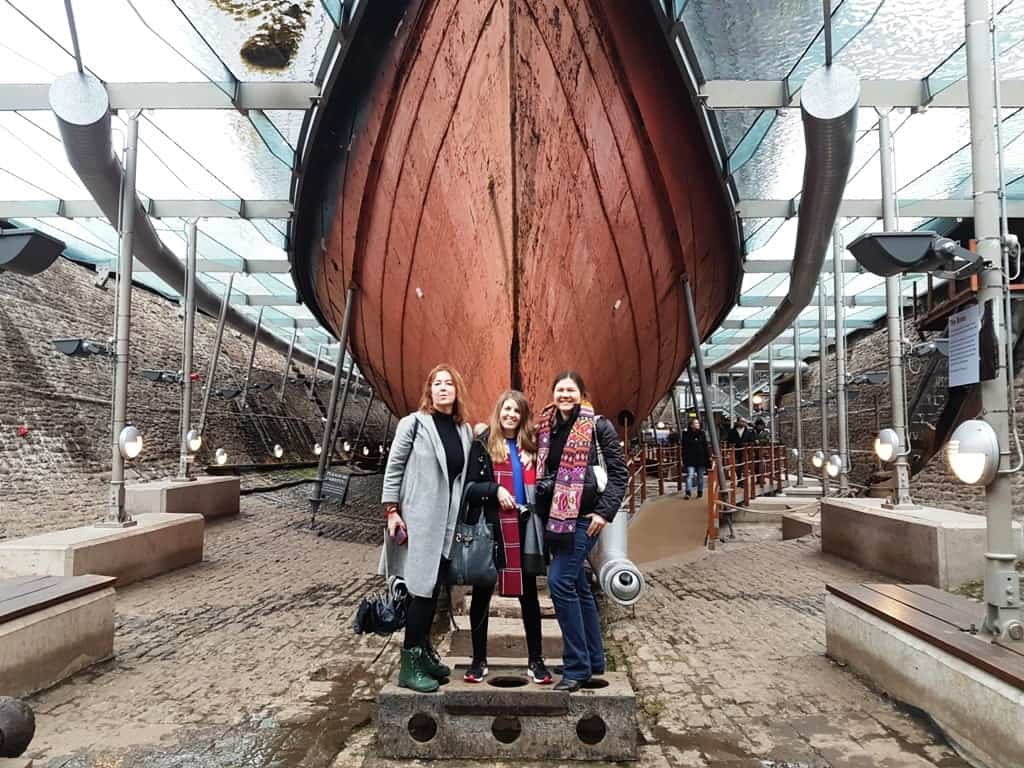 Christmas Steps
The Christmas Steps are a famous set of steps in Bristol's historic city centre. A number of listed buildings line the narrow, steep street, which today are home to local shops. There is debate as to the origin of the name, as they have nothing to do with the holiday. It was originally called Queen Street, and then Knyfesmyth Street after the tradesmen who worked here. Etymologists believe that the English pronounced the "K" and the name grew from that. The first set of steps dates to 1669, although there are newer steps along the street as well.
Browse the St Nicholas Market
The St Nicholas Market is the oldest market in Bristol, having been established in 1743. It is in the heart of the old city and well-loved by both locals and visitors alike. This is definitely where to pick up a local souvenir or meet local artisans, as it's all independent shops and retailers. There are over 60 stalls here as well as several food markets that operate on the pedestrian streets outside. The St Nicholas Market is a highlight on any trip to Bristol and the perfect place to pick up a souvenir or a quick bite to eat.
Explore the old city
The medieval core of Bristol exists today in the narrow streets and street layout, but no trace of the city walls remain. Still, exploring the old city is a must do when you visit Bristol. Trade is still a thriving enterprise here, as evident in the many markets, pedestrian shopping zones, and local boutiques in the tiny streets. Take a heritage walk to visit the former site of the city walls, or simply explore and soak up the vibe.
Visit Bristol Cathedral
Bristol Cathedral sits in the centre of College Green, in Bristol's West End. It was built in 1140 and stands as one of the best examples of British hall churches and the development of British and European cathedral architecture. Its ancient roots probably lie on top of earlier Christian sites, and in fact archaeology work was recently carried out on a 19th century burial vault beneath the flagstones. The Bristol Cathedral is free to visit and open every day of the year. Guided walking tours occur every Saturday, and are free as well, although donations are suggested.
Bristol Aquarium
The Bristol Aquarium showcases marine life from around the world in themed environments that mimic native ecosystems. Attractions include a sunken man o' war, a Bristol harbour scene, and a walk-in seahorse display. Visitors can also explore a South American fishing village, giant rock pools, and a giant greenhouse that houses plant life from various climes.
The highlight at the Bristol Aquarium, though, is their walkthrough coral reef that has hundreds of different coral species from the tropical seas. There are over 40 displays here, all featuring interesting and educational elements. This is a great place for animal lovers and families.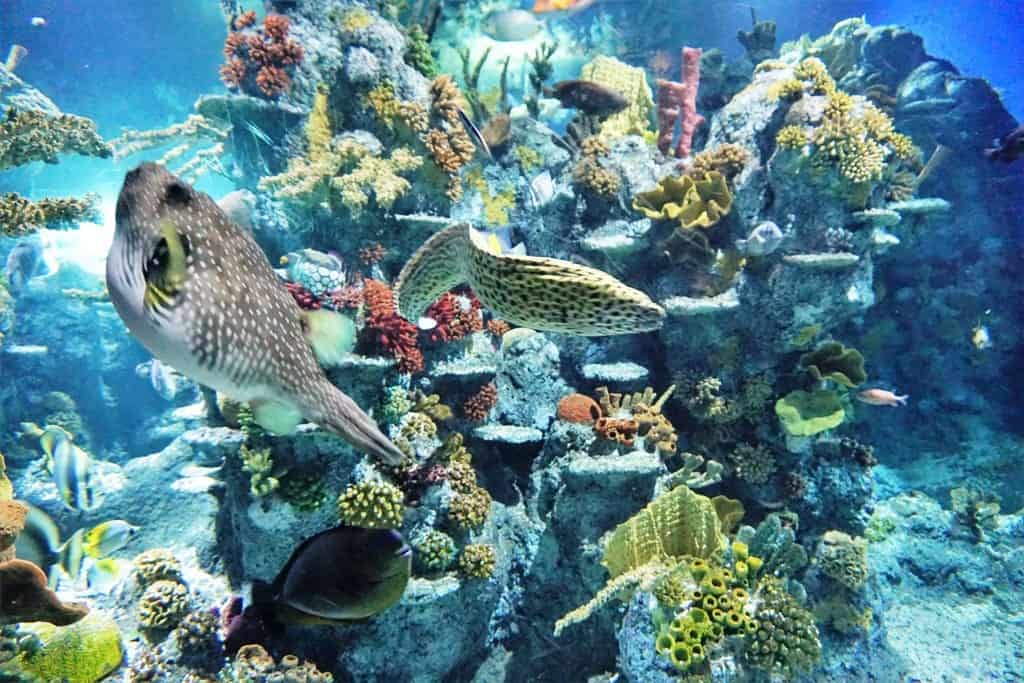 Visit the M Shed
M Shed is a large, vibrant museum celebrating all things Bristol. Through its interactive exhibits and personal stories, M Shed explores the history of Bristol from prehistoric times to the modern-day. The museum is a new style of museum, known as a living museum, and by working with the people in Bristol to create the story of their history, the museum sparks creativity and discussion.
Bristolians have contributed more than just money to the museum; it's a collaboration of stories and personal heritages that make up the city and community of Bristol. The M Shed is located on the wharf, in an old transport shed, and there are outdoor, dockside attractions as well. This is definitely a must-do when you are in Bristol!
Take a photo of the colour houses
Bristol is one of the UK's most colourful cities, and nowhere is that more evident than in the row of houses perched above Bristol Harbour, the houses in Clifton Wood, or the bright streets of Totterdown. While some are simple pastel colours, others are painted with exciting patterns. Want more colour? The street art scene is also outstanding!
Partake in a Cider Tasting at the Bristol Cider Shop
Bristol is famous for cider, and this shop is the best of the best. They are a local shop sourcing only "proper" ciders made within 50 miles of the store. What do they mean by "proper" ciders? Full juice, or artisan, or craft ciders are considered proper ciders. Bristol Cider Shop stocks over 100 varieties of local ciders and hosts regular tastings for anyone interested.
Where to Eat in Bristol
There's no shortage of great food in Bristol, as we learned from our walking tour. It's a food heaven, really, with award-winning chefs, locally sourced meats and cheeses, and organic produce. There's also phenomenal street food to be found across the city. And, as this is England, visitors can enjoy a proper English High Tea at a number of excellent restaurants.
Dinner at The Ivy Clifton Brasserie
The Ivy is a popular, chic brand with brasseries, grills, and cafes across southern England. The Ivy Brasserie in Bristol is located in the heart of Clifton Village, across from the Mall Gardens, in a former bank building. It is open seven days a week, and while reservations are recommended, there are often tables available for walk-ins.
The Ivy Brasseries are perfect for fans of the posh brand at a lower price point than the restaurants, making this a great place for lunch or coffee. The space is large and opulent, harking back to the 1920s, with stylish art on the walls and a bright, airy feel.
I began with the Apple and Stilton Salad, which came with soft Stilton cheese with apple, cranberries, endive, and caramelised hazelnuts. For my main, I enjoyed the 10oz sirloin steak, cooked to perfection. There is a choice of four sauces to go along with the steaks, should you wish; I selected the green peppercorn sauce. My side was a baked sweet potato with yoghurt and kale pesto.
For dessert, I had the Chocolate Bombe, a melting chocolate bombe with a honeycomb and vanilla ice cream centre. The sauce was a hot salted caramel sauce poured over the top to reveal the layered interior. Our meal at the Ivy Brasserie was delicious, the service was great, and I highly recommend it!
Street Food at the Wapping Wharf
The Wapping Wharf is a new and exciting development in Bristol's harbour area focusing on food & drink, independent retailers, and community outreach. While the area continues developing, there's already a plethora of places to eat. Head for one of the cafes for a quick pick me up, grab a pizza to go, or enjoy a beer tasting with one of the local breweries.
Afternoon Tea at the Hotel du Vin
Afternoon tea is a British institution, and there is no better place to do it in Bristol than at the Grade II listed Sugar House, now the modern Hotel du Vin. The building is a former sugar warehouse, and the modern design celebrates its unique history. Exposed bricks and high ceilings highlight the industrial heritage of the building. Hotel du Vin is located in the middle of the old city, near the Christmas Steps, Park Street, and the Cabot Centre.
There are several restaurants within the hotel; tea is served in the Bistro from 12 to 6 pm daily. A proper British tea is a wide selection of sandwiches, scones, and cakes, with cream and jam (or jam and cream), a selection of teas from around the world, and champagne or a classic cocktail.
I had the Jasmine Petals and Pearls tea for my tea selection, which was really aromatic, and also tasted the Gin Mare and Mediterranean Tonic gin and tonic, a delightful concoction of the gin's olive and basil flavours paired with Fever Tree's lemon-thyme Mediterranean inspired tonic. Afternoon tea at the Hotel du Vin is an experience not to be missed.
Where to Stay in Bristol
There's plenty of places to stay in Bristol, from backpackers to luxury boutique hotels. For ease of access, stay in the city centre. Here, you are close to all the major attractions and the train station. For a relaxed getaway, perhaps a country home or bed and breakfast just outside of the city, or in Clifton is more suitable. Here are a few of my favourites.
Beech House Apartments
My friends and I stayed at the Beech House Apartments, located about halfway between the city centre and Clifton Village. Our experience at the luxury serviced apartments was great, and I highly recommend it to visitors to Bristol.
Read about my experience at the Beech House here.
Hotel du Vin
The Hotel du Vin offers 18th-century architecture with a contemporary twist on hotel life. Rooms are more like lofts, with crisp Egyptian cotton sheets and deep soaking tubs in the exquisite bathrooms. The hotel is perfect for families or couples, and its location in the city centre makes it also ideal for travellers on business.
Bristol is an exciting city to explore! Located only a short train ride from London, it's an excellent place to spend a long weekend. With a lot of new and interesting museums, unique heritage-listed buildings, and an award-winning food scene, visitors will find something for everyone! Even just two days in Bristol will give you a taste for this artistic city and have you yearning to come back.
Did you like this post? Pin it!
Special thanks to Heather from Heather on her Travels for organizing this trip for us. Also, Visit Bristol, The Beech House Apartments, Eat Walk Talk Food Tours, Hotel Du Vin, and the Ivy Brasserie. All opinions are my own.