Whether you enjoy sun-soaked sandy beaches, classical, ancient monuments, or modern nightlife and contemporary culture, there is undoubtedly somewhere in Greece for you to uncover and explore. From the crystal blue waters of Greece's plethora of picturesque islands, all the way to the astonishing Athens, the country is full of breathtakingly unique cities.
This guide will help you decide which cities to visit during your trip to Greece as well as their highlights, from the larger, well-known cities, right down to the smaller, yet still incredible ones.
Best Cities in Mainland Greece
Athens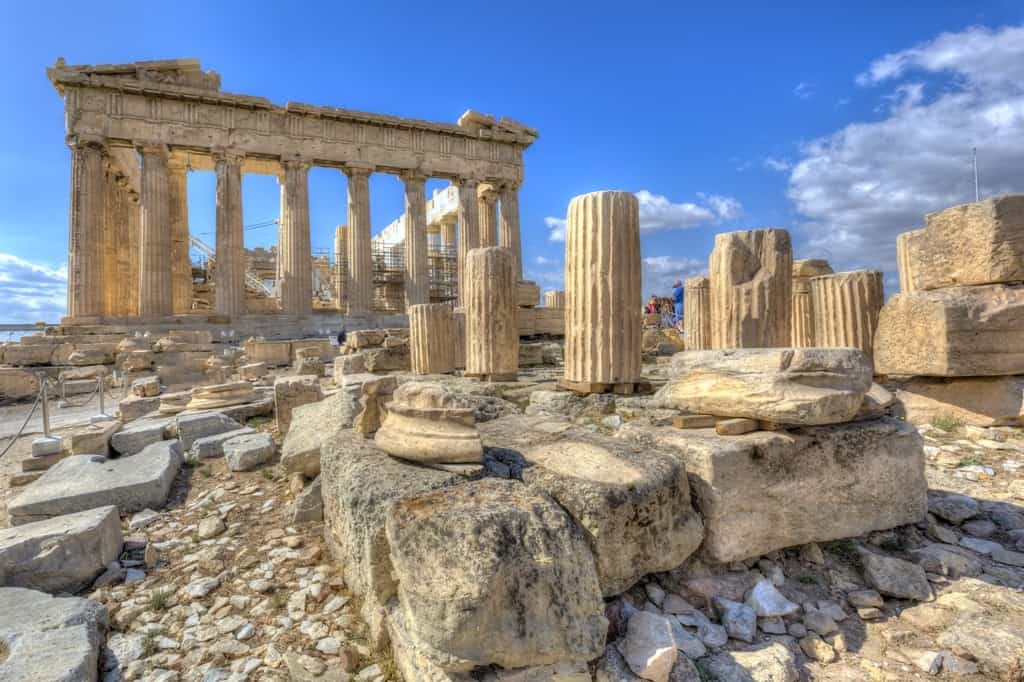 One of the world's most ancient cities, Athens is a city of elegance, history, and culture, as well as taking on many modern quirks. One of the most striking things about Athens is the Acropolis, which towers dominantly over the city, reminding locals and visitors of its past.
Another highlight of the city is Ancient Agora, the ancient city's center of culture and commerce; make sure you dedicate a vast amount of time wandering around the grounds, learning about the incredible ruins and the history of Agora. Also, make sure you spend time discovering Athens at night, as it has some great bars, cafes, and restaurants.
You might also be interested: Top things to do in Athens and Where to stay in Athens.
Thessaloniki
One of Greece's largest cities, and a hub of gastronomical, artistic, and cultural activity, Thessaloniki is one of the country's most charming hidden gems. You will undoubtedly fall in love with the vibrant sense of life in the city, and the locals' sense of resilience. Some of the top things to do and see include
The Museum of Byzantine Culture, where you can discover an immense collection of Byzantine treasures, including jewelry, pots, and other artifacts. Also make sure you check out the Arch of Galerius, a monumental landmark dating from 303AD, that continues to thrive in modern-day Thessaloniki; it reminds locals and visitors alike of the country's ancient history.
Check here the best things to do in Thessaloniki
Kalampaka (Meteora)
Situated in central Greece lies Kalampaka, a modern city that is the ideal place to locate yourself if you wish to visit Meteora. Meteora is an immense rock formation, that is dominated by huge rock towers with monasteries gently resting on top. Now a World Heritage-listed site, the Meteora has one of the most unique landscapes, and is one of the most visited destinations in Greece; it feels as though it has jumped right out of a fairy-tale.
It is best to stay in Kalampaka and go on a number of excursions and guided tours around the area so that you can learn about the history and geography of the area; if you are a lover of hiking, there are also several incredible trails you can do.
You might also like: How to get from Athens to Meteora.
Volos and Pelion Villages
The wonderful port city of Volos is one of Greece's most popular destinations, as it has so much to offer its visitors; it is sheltered by magnificent mountain scenery and is perched right next to the beautiful blue waters. Volos is a great place to base yourself if you would like to explore the Pelion Villages, which are situated on the nearby Mount Pelion.
One of these villages is Portaria, which is a magical little village famous for its Byzantine architecture, cheese history, and beautiful surrounding scenery. Another Pelion Village is Zagora, which is famed for its breath-taking views of the sea, and its delicious red wines and scenic vineyards.
Check out my guide to Pelion, Greece.
Kavala
One of Greece's lesser-known cities, but certainly one of the most beautiful is Kavala. This slow-paced city is a traditional port city, and has a great gastronomical charm, serving some of the most authentic and fresh Greek food in the whole country.
Today, Kavala is split between the Old City and the more modern city, which is full of Neoclassical mansions, quirky shops, bars, and restaurants, whereas the Old City is full of winding, narrow little alleyways that could lead anywhere, exuding a unique charm and character. One thing you will remember the most about Kavala is that the locals are incredibly friendly, charming, and welcoming, and will go out of their way to make your stay comfortable.
Check out my guide to Kavala, Greece.
Nafplio
Perhaps one of the most charming seaside cities in the entirety of Greece, Nafplio offers visitors both gorgeous natural scenery, as well as a beautiful contemporary culture and gastronomical delights. One of the best things to do in Nafplio, particularly if you are visiting in the summer, is to wander around the city's Old Town, gazing at the beautiful bright colored buildings and street-art, perhaps even stopping for a glass of local wine at one of the many authentic Greek-style bars. Nafplio is incredibly romantic and is the perfect place to escape to if you and your partner are looking for a weekend getaway trip.
Kastoria
The mesmerizing landscape of the glorious Kastoria is unlike anywhere else you will visit in Greece. One of the things that you will first when you arrive in Kastoria is its gorgeous, enormous deep blue lake, that the city is built around. One of the highlights of the city is to take a boat ride across the lake, a perfect place for snapping some postcard-like photos and relaxing in the luscious scenery.
Another highlight is because of the lakeside location, there are so many bars, cafes, and restaurants that all offer incredible views, which is made even better by tucking into some authentic Greek dishes.
Ioannina
As the capital of Epirus, Ioannina is a vibrant, bustling lakeside city. If you are someone that prefers a smaller, lesser well-known city when visiting a new country, Ioannina is a perfect size, with just the right amount of activities to do and things to see.
One of the city's highlights is the Castle of Ioannina, which was constructed in the year 528 AD by Emperor Justinian to symbolize the power and importance of the Byzantine Empire; it is the oldest Byzantine fortress in the entire country and is fascinating to explore and discover its immense history. Also, make sure you spend lots of time doing lakeside walks, and dining in restaurants with lake views!
Nafpaktos
Despite being very un-touristy, Nafpaktos is the perfect place to visit if you love to get a feel for authentic, local life. It is magnificently picturesque, with its quaint Venetian port and local businesses, all resting on the crystal blue waters that glisten in the summer sunlight.
What you will notice about Nafpaktos is its Medieval style characteristics, which is what gives it its unique and historic charm. Many visitors stopover in Nafpaktos if they are en route to other destinations, such as Olympia, however, the town should be visited in its own right as well, as it offers a taste of quintessential mainland Greece.
Kalamata
Hailed as the second-biggest city in the Peloponnese, Kalamata is blessed with charm and natural beauty and has a plethora of exciting things to experience. One of the most enjoyable things about Kalamata is its abundance of exciting and easily-accessible museums, for instance, The Museum of
Traditional Greek Costumes, which recently opened in 2017; here, you can discover traditional Greek folk outfits, ranging all the way from the eighteenth-century until the twentieth. Another thing to explore is the Kastro, which is a thirteenth-century fort, which offers great views of Kalamata, and also has a vast amount of history just waiting to be uncovered.
Best cities to visit in the Greek islands
Rhodes Town
Rhodes Town offers visitors a large history and a combination of different architectural styles and various cultures, all in a unique and magical mixture. The Old Town is lined with cobblestones and Medieval architecture and various different features, giving off almost an Italian atmosphere rather than a typical Greek one.
The New Town is a lot more modernized and is packed with trendy bars and cafes which offer beautiful views of the neighboring scenery. One thing you will love about Rhodes Town is its unique mix of cultures, styles, as well as the old with the new; it is a colorful, charming, and incredibly welcoming place to visit.
You might be interested in: Things to do in Rhodes and The best beaches in Rhodes.
Corfu Town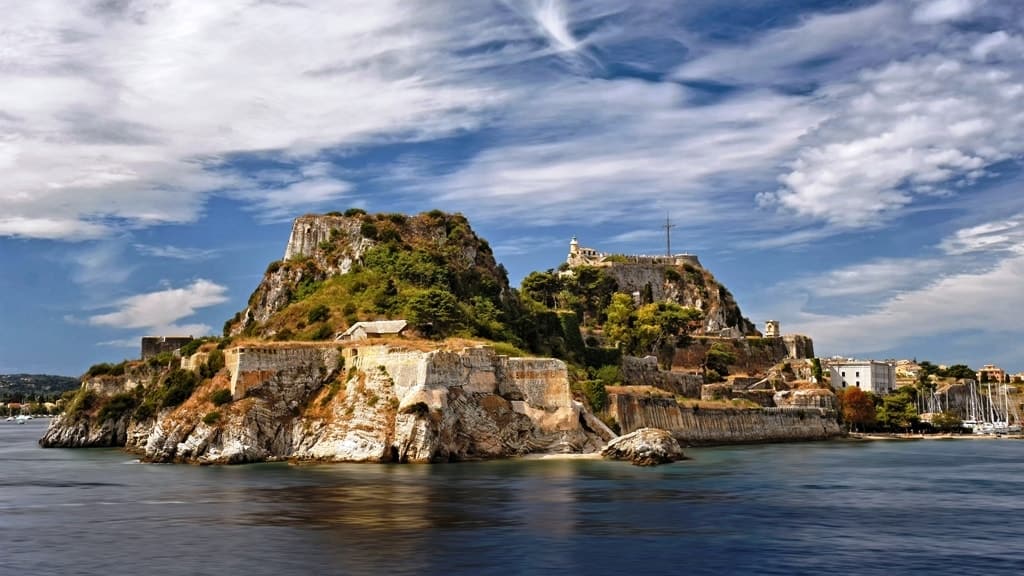 What is charming about Corfu Town is its incredible mixture of artistic culture with the natural surrounding scenery, providing it with an irresistible atmosphere. Also known as Kerkyra, Corfu Town is an elegant destination, full of Venetian charm and poise.
Moreover, it is a gastronomical haven for any foodie lover, particularly those who favor authentic, traditional cuisine; there is something for everyone, however, as there are many modern, trendy restaurants, as well as more rustic ones. Corfu Town is also perfectly located if you are someone who enjoys taking day trips; for instance, a trip to Vidos Island, a simple island that is accessible by boat, and shows another layer of Corfu culture.
Chania, Crete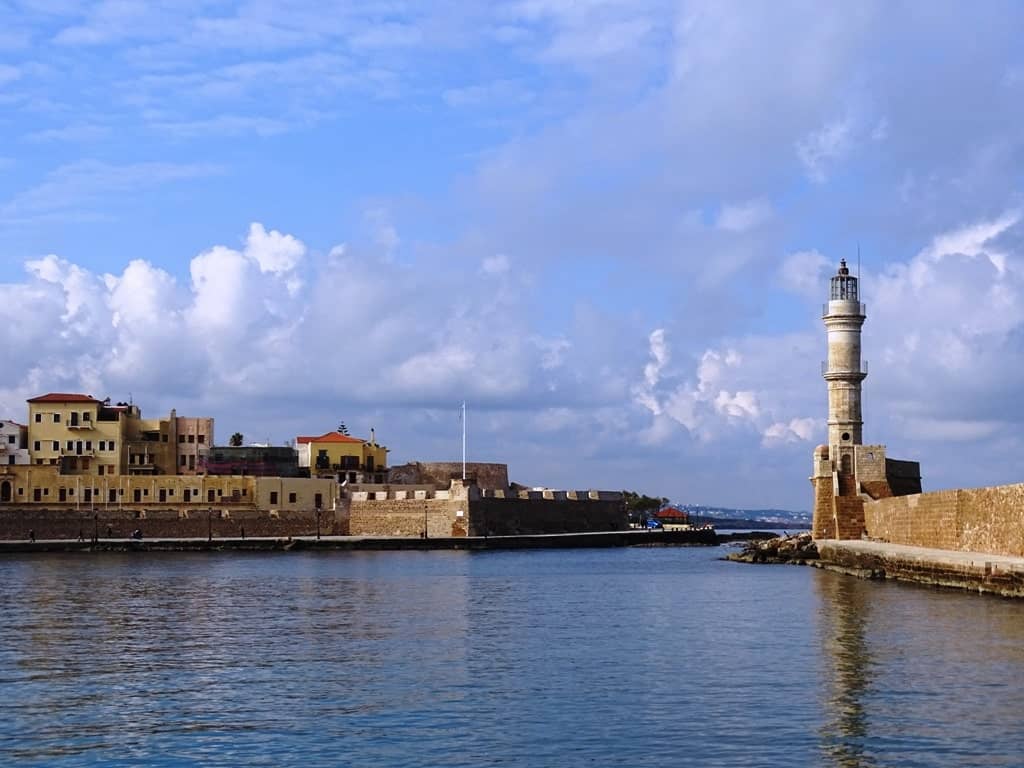 Combining Venetian and Turkish influence, Chania, also known as Hania, is a wonderful place to visit, which is like nowhere you'll have experienced before. It offers a simple, slow-paced way of life, incredible food, and majestic architecture, particularly evident at its grand harbor.
Located at the Venetian Harbour is the Lighthouse, which is the perfect place to visit at sunset, where you can watch the sky turn to a stunning pink hue, whilst seeing the rest of Chania transform into its night-time state. There is also an array of museums to visit, such as the Maritime Museum of Crete, which exhibits Crete's nautical heritage, and is absolutely fascinating.
Rethymno, Crete
Situated on the western side of Crete, Rethymno is a beautiful town, with its Medieval architecture and Venetian ports, it feels quintessentially Greek. It is nearby to some of the best beaches in the entire country, such as Preveli, which is the perfect place to spend the day catching some well-deserved sun rays and getting lost in a good book.
Rethymno is also a great place to base yourself if you would like to do some exploring of the surrounding area and nearby villages; a recommended village is Agia Galini, a gorgeous, simple village that offers a local experience, and is a hub of incredible food; it also has a great beach which is ideal for a relaxing sunny afternoon.
Heraklion, Crete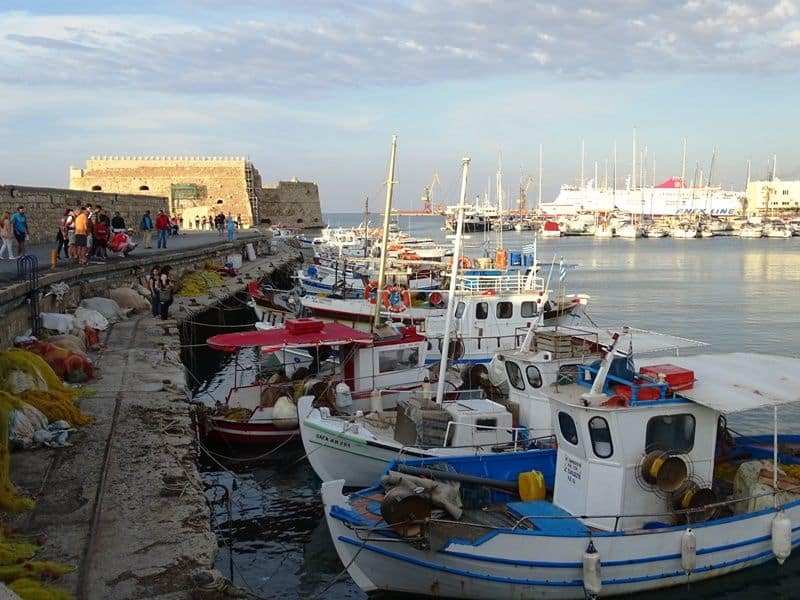 Famed as being one of the highlights of Crete, Heraklion has some of the clearest, most beautiful waters you will ever see. It is the largest city in Crete, as is the heart of the island's culture and spirit. The city offers an abundance of ancient ruins (Archaeological site of Knossos), as well as more recent architecture and monuments, giving it a really charming and special character.
Like many larger cities and towns in Greece, there is a modern side and an older side, which means that whatever your interests are, they can more than likely be met; there is something for everyone!
Mytilene, Lesvos
One of the oldest cities in the entire world, Mytilene has been continuously inhabited since the tenth century BC. The city itself is sheltered by demanding mountains, whilst also providing it with a beautiful backdrop; many people go hiking through these mountains, and there are lots of incredible trails that provide hikers with jaw-dropping views of the surrounding natural beauty.
Around the city itself, you can expect to find a vast array of authentic Greek taverns to eat at, most of which provide fresh, local seafood, which you will find absolutely irresistible. Ensure that you spend a lot of your time allowing yourself to get lost, just wandering around the historic streets and taking it's the unique beauty of Mytilene.
Whether you are someone who enjoys natural scenery, hiking, and taking boat trips, or someone who would rather dine at a modern lakeside restaurant and shop until you drop on large, designer-lined boulevards, there is undoubtedly somewhere in Greece that is perfect for your needs.
Greece is a country that has it all; it is one of the oldest civilizations in the world and has some of the most spectacular ruins that are lovingly preserved by locals and historians, as well as some of the astonishingly good gastronomy you will ever experience.
This list has given a run-down of some of the larger, well-known Greek cities, as well as some of the more unfamiliar ones, which hopefully encourages you to step out of your comfort zone and try something new and different!