While I was planning my trip to Belgium I decided to take a day trip from Brussels. After some research I decided to visit  the historic town of  Dinant. This beautiful city lies in the banks of  river Meuse in the heart of Wallonia, Belgium. It is the home of Adolphe Sax, the inventor of saxophone and Leffe the best known Belgian beer.
How to get there.
You can arrive either by car or by train. By train it's only 90 minutes away from Brussels.
What to see.
Dinant's Citadel.  It can be visited either by climbing the 408 steps or by the cable car. Tickets cost 8 €. You can spend several hours at the citadel. It has a very informative museum that tells the history of the town. It also has a playground for children, a gift shop and a coffee shop. Most importantly it has a magnificent view of the city.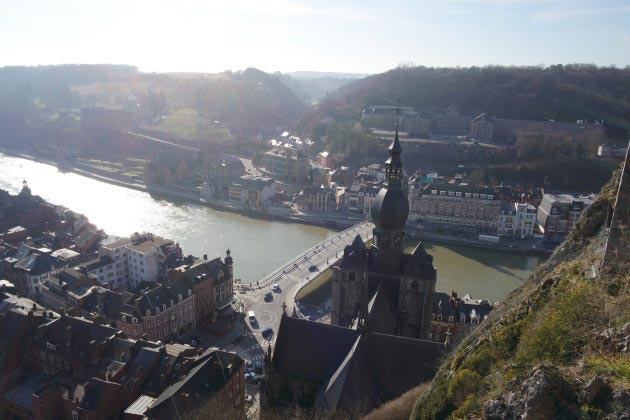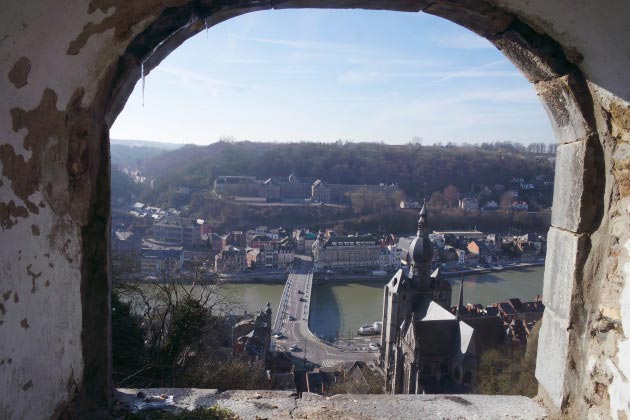 Collegiate Church of Our Lady. This church dates back from the 13th century and it features remarkable stain glass.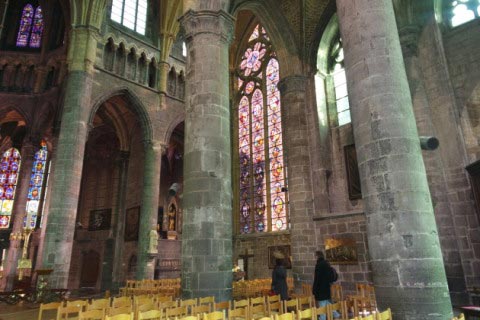 Maison Leffe.  It is an interactive museum about the history of the famous Trappist beer Leffe. The self guided tour teaches visitors about the life of a Trappist monk and the brewery process.
The house of Mr Sax. It is actually the place where the inventor of the saxophone, Adolphe Sax was born. Now its a museum that shows visitors how the saxophone was invented.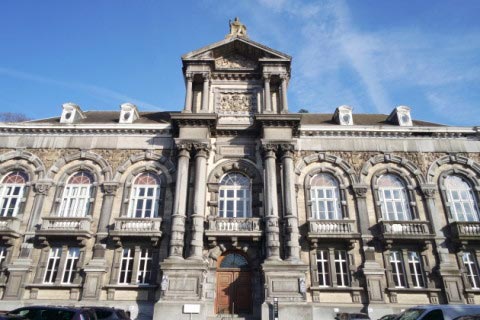 Be sure to check Top 25 things to do in Belgium !