Traveling around Vienna can be a lot of fun, but also challenging, especially if it's the first time you're visiting there and it is also the high season. Austria's capital is a stunning city and filled with many intriguing attractions. This can make viewing certain places a little tough because you have to wait in long lines or buy tickets in advance. However, thanks to the Vienna Pass you can skip these hassles and save time and money.
Why Use the Vienna Pass?
With the Vienna Pass, you'll find that it comes with plenty of amazing benefits.
It saves you money
Many similar passes tend to be extremely expensive. However, with the Vienna Pass, you'll find that it's very affordable and can even cut the total costs that you would pay for individual tickets across the city significantly.
You Can Use it at Many Places
The Vienna Pass will give you access to more than 60 attractions throughout the city, like the Belvedere and Hofburg Imperial Palace. This makes the investment worthwhile because you'll be able to travel around the city with it and put it to good use by exploring many of the fascinating places it has to offer.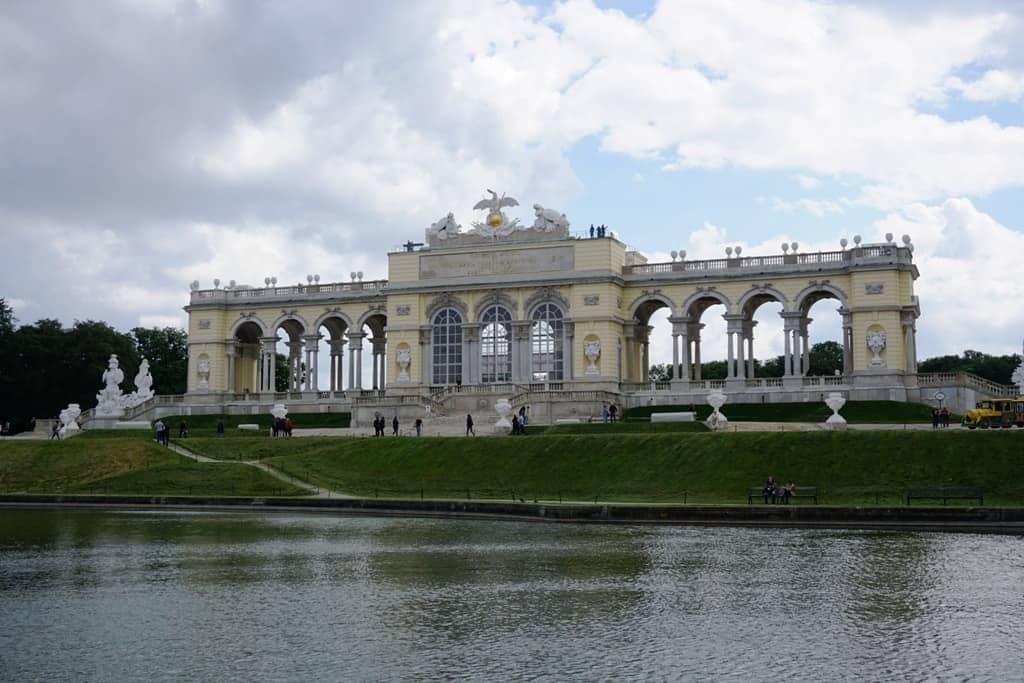 It Comes with Special Perks
One of the best things about the Vienna Pass is that it comes with special perks. The pass will allow you to skip lines (something necessary in many popular attractions if you want to see them) as well as sometimes giving you behind-the-scenes access at various attractions. Better yet, because you bought the pass you don't have to worry about buying tickets to certain places because the pass covers them. The Vienna Pass can be bought for 1-6 day visits to the city.
You Can Use Its App to Help Navigate Around Vienna
The Vienna Pass comes with a unique app that will let you keep up-to-date on different schedules of attractions as well as an interactive map of the city you can use so you don't get lost. The app will help you to get around much easier which can make the trip less stressful.
You get a free guidebook
Along with your pass, you will get a free 150+ pages guidebook that will help you organize your visit. It contains useful information about each attraction, full address, opening times, nearest public transport stop, and nearest hop on – hop off bus stop among others.
You might also like my Vienna 3-day itinerary.
What I Did with the Vienna Pass
With my 2-day pass of Vienna I was able to explore a large section of the city.
Explored the City with the Hop on Hop Off Bus
The Hop On Hop Off Bus is a terrific way to get around the city. It has various routes around Vienna and stops off at over 45 places so you can get off to see them. When you finish looking at an attraction, you can simply hop back on the bus until you find another stop you want to get off at. It has five different routes you can choose from, all of which travel around different parts of the city. The bus can help you to save time and energy so you can enjoy Vienna to the fullest.
Got Amazing Views of Vienna on the Giant Ferris Wheel
One interesting place to check out while in the city is the Giant Ferris Wheel. Known locally as the Wiener Riesenrad, it stands a towering 212 ft. tall in front of the Prater Amusement Park. This magnificent structure was created back in 1897 to celebrate the 50 years Emperor Franz Joseph had on Austria's throne. It's considered to be one of the first Ferries Wheels to have ever been made. You climb into one of the wheel's cabins and be slowly taken up to the top where you'll find stunning views of the Danube River below. The cabins are also decorated with scenes of Vienna's history, so you can learn more about it while inside. In addition to this, private cars can be reserved and you can have a meal inside one of the cabins.
Walked Through the Belvedere
The Belvedere is a remarkable place in Vienna any visitor to this city needs to stop buy at. The structure is composed of two Baroque palaces as well as an Orangery and Palace Stables. This historic site serves as a museum and includes many interesting exhibits you can view. You'll also find a large garden outside you can explore filled with various types of plants and flowers you can enjoy. You can sign up for guided tours of the grounds or take a self-guided one.
Visited the Albertina Museum
The Albertina is home to over 65,000 drawings and an impressive one million old master prints. Here you'll find many different exhibits that showcase everything from drawings by Picasso to photographs by Rudolf Koppitz. When you're done exploring its many unique artifacts, you can stop by its café to grab a bit to eat or wander around its shop which sells books and prints.
Went on the Schönbrunn Palace Grand Tour
Another place that the Vienna Pass will work is at the Schönbrunn Palace, a UNESCO site. With the pass, you'll be able to take a grand tour of this historic palace and view its exquisite Baroque architecture. The grand tour will take you through this structure to view rooms like the Mirror Room, where Mozart once gave a concert, as well as its spacious grounds that hold various types of gardens. You'll even be able to see Marie Antoinette's room where lavish dinners were once hosted. The Grand Tour includes an audio guide that you can listen along to while exploring the rooms to learn more about them.
Saw the Hofburg Imperial Palace
The Hofburg Imperial Palace was built during the 13th century and has a rich political history as it was once the site of the monarchy's political happenings. You'll be able to view the rooms where the Emperors once stayed and where they made their political decisions. Today, it still serves as a political hub as it's home to the offices of the Federal President, secretaries of states, and the chancellor.
Besides being a political hotspot in Vienna, it also is a museum. Inside the palace, you'll find the Sisi Museum which houses the belongings of Franz Joseph's wife Elisabeth. It shows her many precious items, like parasols, gloves, and a medicine cabinet you can view as well as interesting exhibits that tell the story of her life. The Hofburg Imperial Palace also has Imperial Apartments and a vast silver collection guests to this place can see.
Cruised Down the River with City Cruises Vienna
One way you can relax and unwind while in Vienna is with the City Cruises Vienna. You can hop on board one of the MS Blue Danube boats and sail away down the Danube River to get a spectacular view of the city. You'll be able to float down the Danube Canal and see many historic attractions while on the boat like the Urania Observatory, Hans Hollein's Media Tower, and the Jean Nouvel's Hotel. The boat will then take you on a quick tour of Vienna's modern art scene as it passes by buildings covered in unique graffiti.
Stopped by the Spanish Riding School
A special thing you can stop by while in Vienna is the Spanish Riding School. Created in 1565, this school showcases graceful Lipizzan horses as they practice their different skills and exercises with elegantly dressed riders helping them along the way. You can watch the amazing horses training in this Baroque-style building with the many performances held throughout the week.
For more information and to check the price of the Vienna Pass click here.
The Vienna Pass is a great way to help you quickly get around the city. You'll be able to skip the lines and get unique benefits while traveling around Vienna with it. If you're planning to visit Austria's capital, you'll definitely want to consider investing in the Vienna Pass to help make your trip less stressful and more enjoyable.
For the purpose of this review, Travel Passionate was issued with a 2 -Day Vienna Pass. As always opinions are my own.
You might also like:

How to spend one day in Salzburg

Winter in Innsbruck, best things to do.

How to spend 7 days in Austria.

Best Places to Visit in Austria in winter

The best Christmas markets in Austria.