Last summer I spent 8 days traveling around Tuscany using the public transport, mainly trains and buses. Traveling by car in Tuscany is easier but in my case, it wasn't possible. On this post, you will learn how to travel from Florence to Siena and vice versa by bus and by train and which is the best option.
A great way to get around Europe is the Eurail Pass. Learn more in this guide to Eurail Pass train travel.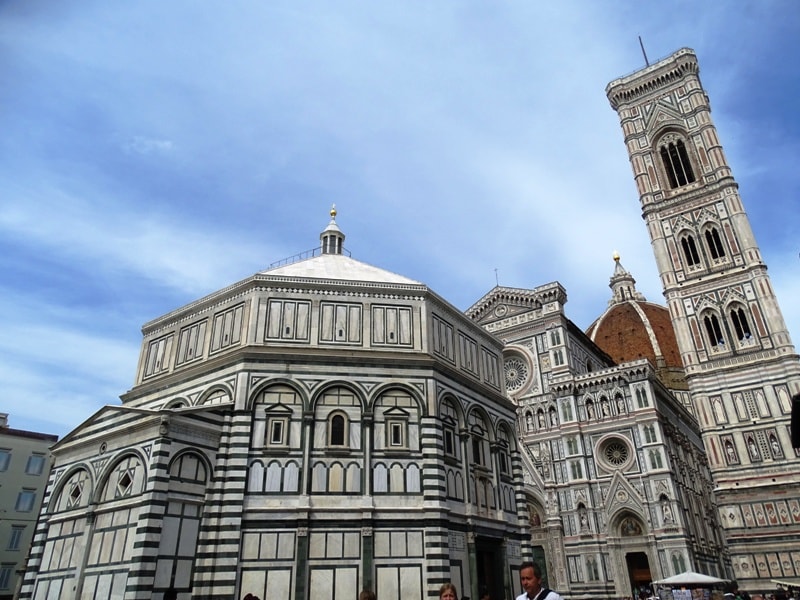 How to get from Florence (Firenze) to Siena by bus:
The bus station in Florence is exactly next to the Santa Maria Novela train station. The exact address of the train station is Via Santa Caterina da Siena 15 in case you want to put it on google maps.
There are two bus options to Siena the rapida (fast bus) that goes non-stop to Siena in 1 hour and 15 minutes and the ordinaria (ordinary bus) that makes a stop to Poggibonsi and Colle Val d'Elsa. The journey time from Florence to Siena with a regular bus is 1 hours and 30 minutes. Sometimes it might take longer depending on the traffic.
Both buses run regularly and you can buy tickets from the bus station or on board (there are 3 -4 buses leaving every hour). Please note that it is cheaper to buy tickets on the bus station. One way tickets (bought from the train station) between Firenze and Siena cost 7,80 €. For more information on the bus schedule, you can check here: http://www.sitabus.it/en/florence-siena-bus/
Map of Florence Bus Station
Now if you are traveling to Siena with your luggage and you want to leave it at the bus station and then catch a later bus to another place like we did you can.
To leave your luggage and buy tickets from the point the bus left you, you have to cross the street and take some stairs to a level below. The counter for the luggage is open until 6 p.m and the cost for a luggage is 7 euros.
The bus terminal in Siena is 5 minutes away on foot from the historical centre.
How to get from Florence to Siena by train
Although it is faster and cheaper to travel around Italy by train, in this case, it isn't. First of all, a direct train from Florence to Siena takes 1 hour and a half. Sometimes you even have to change trains at Empoli and then the journey will take around two hours.  The direct train from Florence to Siena leaves once per hour and tickets cost 9,10 € one way. For more information check: http://www.trenitalia.com/tcom-en
The main reason why you shouldn't take the train to Siena is that the train station is located 2km away from the city centre and that there is no storage for your luggage there. If you want to get from the train station to the city centre you need to either take a bus or walk uphill for more than 20 minutes.
The only advantage of taking the train to Siena are the better views of the countryside.
Check out my other posts:
How to get from Florence to San Gimignano by bus and by train.
My 10 day Italy itinerary for first-time visitors.
Did you like this post? Pin it>>>>>>>>>>>>
I hope I helped you find out how to get from Florence to Siena.
If you have any questions, leave a comment below.