If you are searching for an itinerary that combines Italy and Switzerland and includes a few cities full of cultural and historical heritage and some amazing natural landscapes, this trip is definitely for you! You'll switch between the upper-class and elegant atmosphere of Milan and the beautiful Alpine sceneries of the Swiss mountains through many picturesque lakes and the medieval Old Towns of Zurich, Luzern, and Berne.
Disclaimer: This post contains affiliate links. This means that should you click on certain links, and then subsequently purchase a product, I will receive a small commission.
TRAVEL TIPS
🚗 Rent your car in advance
with Rentalcars and make your trip as convenient as possible
✈️ Book your flight in advance
To find the cheapest flights and most suitable option, use WayAway
🧾 Get your tickets and tours
with Viator and get the most out of your journey
A comprehensive Italy and Switzerland itinerary
Best time to go: June to enjoy warm and sunny weather in the mountains and fully appreciate the lakes and the activities in the open-air.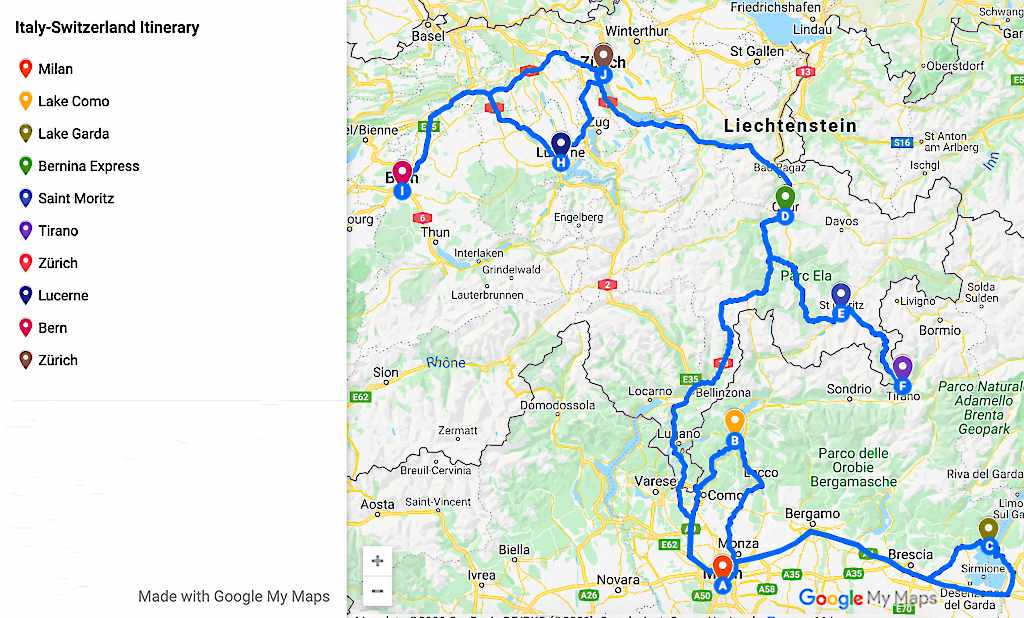 Italy and Switzerland itinerary: Day 1 – Milan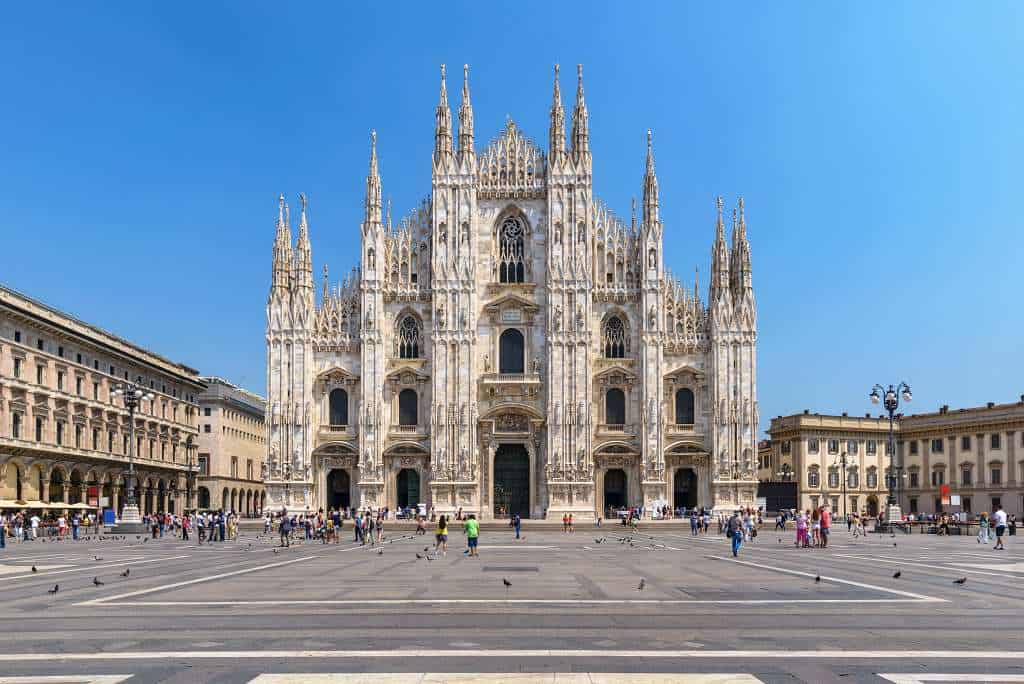 Choose accommodation in the vibrant Brera district: it is close to the city center but way cheaper than the luxurious accommodations you'll find in the Duomo area. Moreover, it is an artsy neighborhood and a modern cultural hub.
The first place you should visit is definitely the Cathedral: it is the symbol of Milan and it is located in the main square. To learn more about its long history and admire its many works of art it is best to save at least 1 hour of your time. Don't miss the spectacular view from its terrace – check this skip the line tour of the duomo and terraces here.
From here, you can easily reach another unmissable stop on your itinerary: the Cenacolo Vinciano. The dining room of the Convent of Santa Maria delle Grazie houses "The Last Supper", that is one of the masterpieces by Leonardo da Vinci. You can reach it by subway (4 stops from Piazza Duomo) and you'd better check the availability because it only opens a few days per week. Book here your skip the line guided tour for the Last Supper. 
Spend your night out in the Navigli district which is the heart of local nightlife.
Italy and Switzerland itinerary: Day 2 – Milan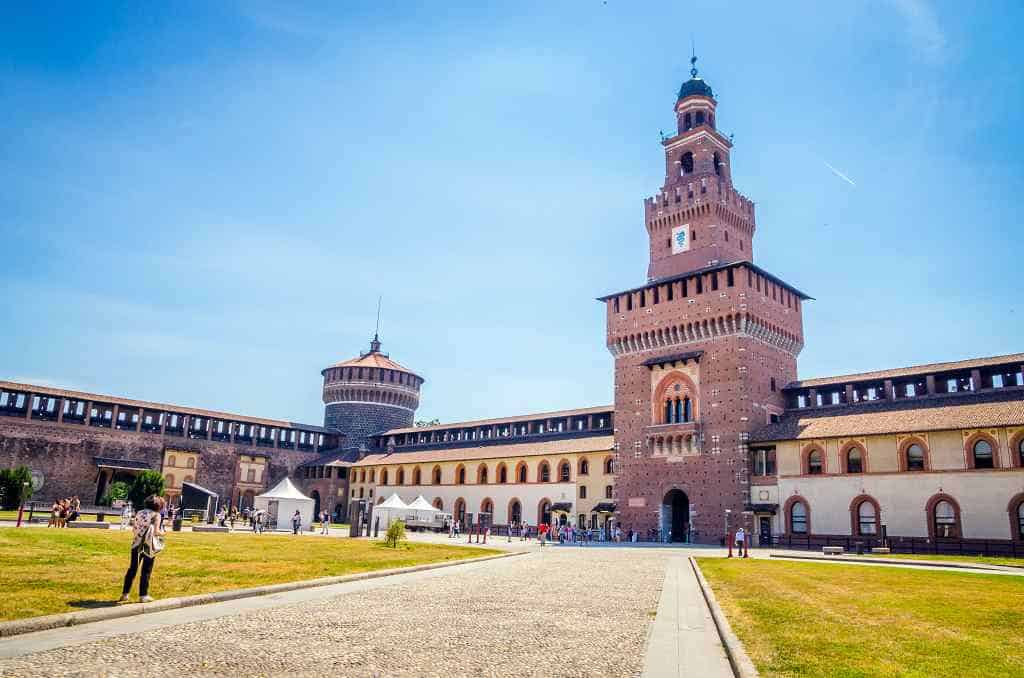 Spend your morning visiting the Sforza Castle. This impressive fortress was the residence of the Duke of Milan, and it was built in the XV century. Its huge artistic and historical heritage is worth a thorough visit and a guided tour like this one.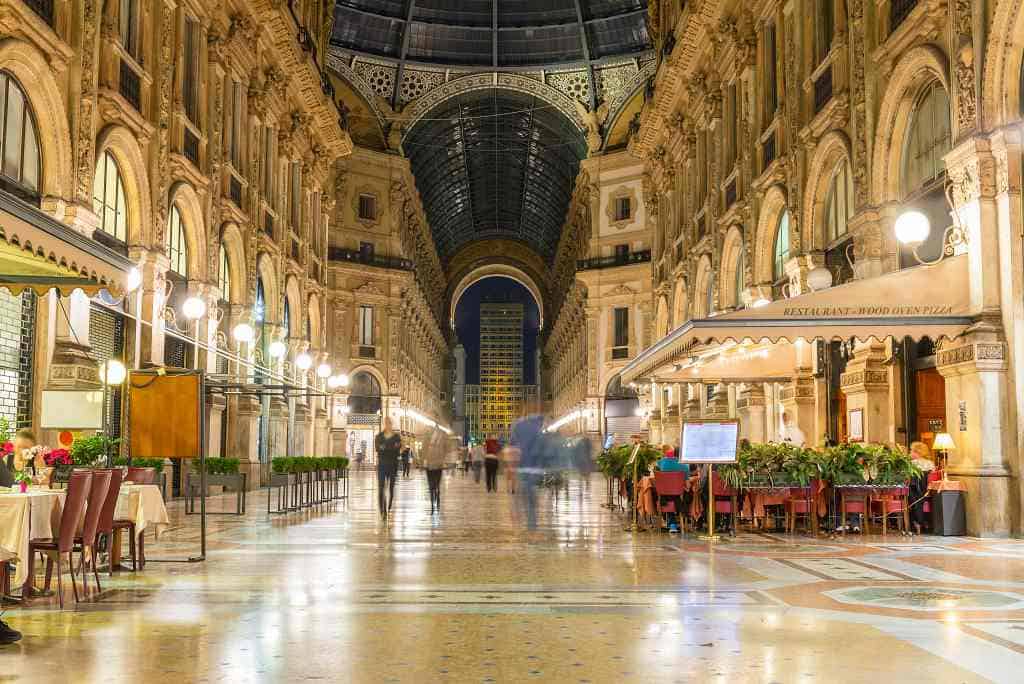 Milan is the Italian shopping capital, and the main fashion and luxury brands have their headquarters here. To immerse yourself in the glamorous atmosphere of high fashion head to via Montenapoleone, via della Spiga, and Vittorio Emanuele II Gallery. If you are a fashion addict, don't miss a thematic tour leading you to discover the most popular brands.
Italy and Switzerland itinerary: Day 3 – Como Lake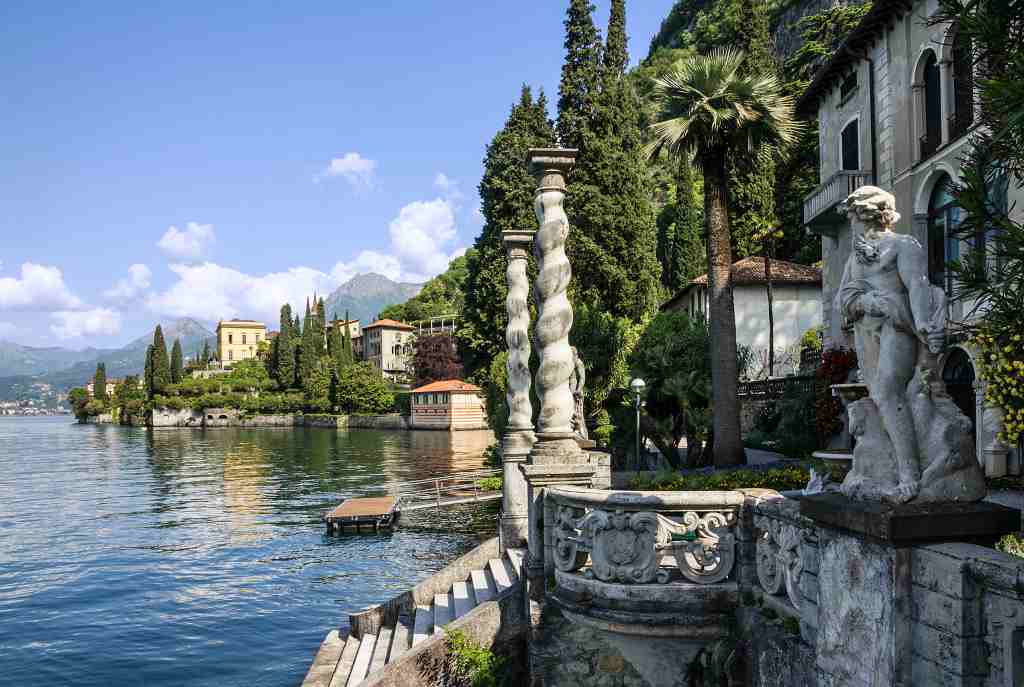 Como Lake offers one of the most beautiful natural sceneries in Northern Italy, and it is definitely worth a visit. It is really close to Milan, and there are many places you can visit in just one day.
Option 1
Choose Varenna for a romantic day trip! You can reach it at 1h15 by train from Milan, and it offers one of the best views of the Lake thanks to its location.
What you cannot miss:
Villa Monastero: its charming garden is one of the most visited places in Varenna
Church of S. Giorgio: Varenna's main church was founded in 1313, and it is full of works of art
Vezio Castle: it is a medieval fortress located on top of a promontory overlooking the lake
Option 2
Choose Bellagio to visit one of the most famous tourist areas of the Lombardia Region! The best way to get there is to rent a car in Milan since it's not very well connected by train. The journey will take you about 1h30.
What you cannot miss:
Villa Serbelloni: it was built in the XV century, and its park offers a beautiful view
Villa Melzi: it was the summer residence of the Duke of Lodi, and it was built in 1808 in a neo-classical style
San Giacomo Basilica: it was built in the XI century in Lombard-Romanesque style
Option 3
Choose a guided tour. This one will take you to Como, Bellagio and to Varenna on the same day. This way, you'll also have the chance to enjoy a boat trip!
Italy and Switzerland itinerary: Day 4 – Garda Lake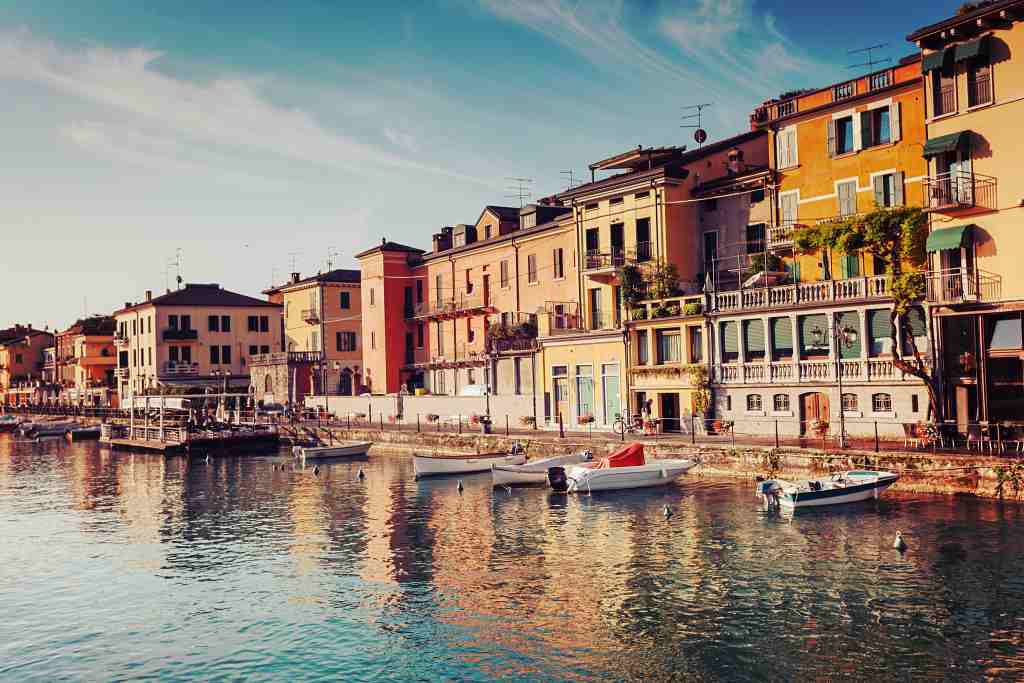 Another famous tourist spot that is easily reachable from Milan is Garda Lake. Its shores are shared by Lombardia, Veneto and Trentino Alto Adige Regions.
Option 1
Visit the fortified town of Peschiera del Garda in Veneto. You can get there in 1h by train from Milan.
What you cannot miss:
Sanctuary of Madonna del Frassino: it was built in 1510 to celebrate a Marian apparition that took place there
Fortress: it is not a single castle but an entire complex of walls and fortifications enclosing Peschiera and giving a picturesque atmosphere to the Old Town
Porta Verona and Porta Brescia: they were the ancient gates of the city
Fishing Museum: a small museum dedicated to the local fishing techniques and to local lake boats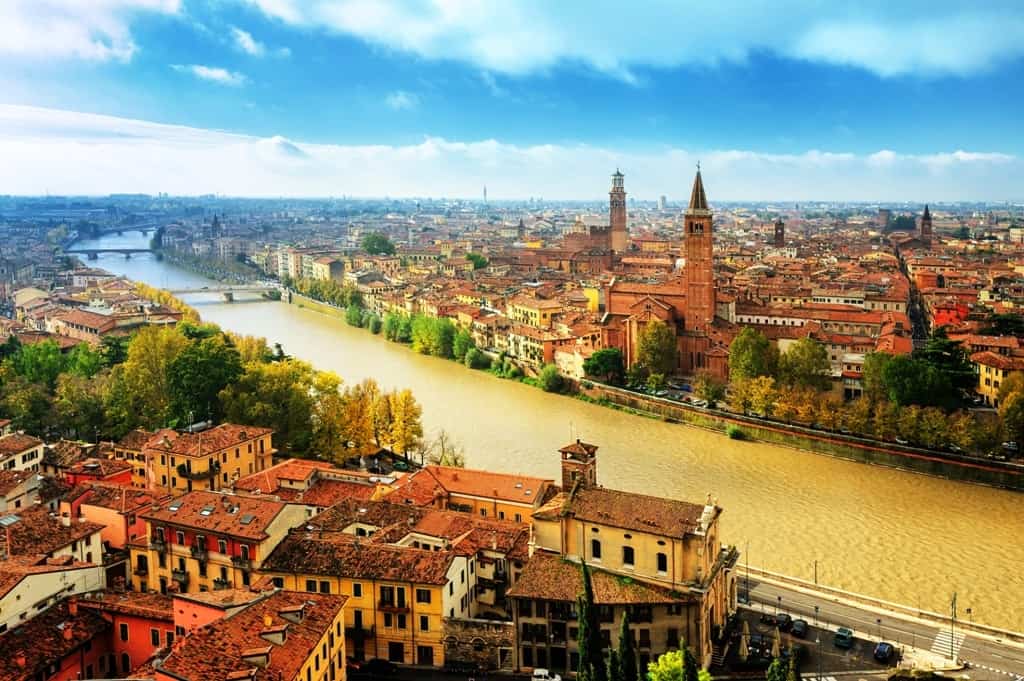 Option 2
Choose a guided tour taking you to Sirmione (in Lombardia) and Verona (in Veneto).
Italy and Switzerland itinerary: Day 5 – Bernina Express/St. Moritz/Tirano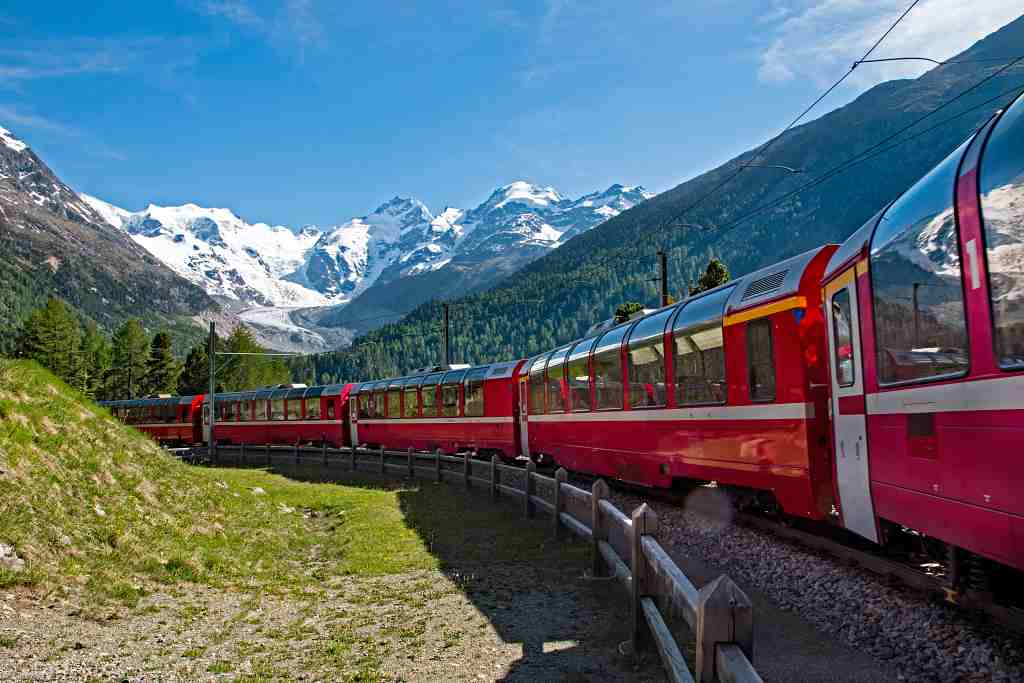 Bernina Express is the name of a scenic train ride through the Swiss Alps offering some spectacular views that wouldn't be accessible in other ways. There are several tour options starting from Milan so that it's a good idea for a day trip. You'll have the chance to see many towns along the way and the two places that are really worth a longer stop are St Moritz in Switzerland and Tirano in Italy. For more information about this train line visit its official website https://www.rhb.ch/en/panoramic-trains/bernina-express
One of the best day trips from Milan is this one: Bernina Train & St. Moritz Full-Day Tour
What you cannot miss in St. Moritz:
Moritz Lake: it is beautiful both in summer to sunbathe on the beach and in winter when it's almost entirely frozen
Segantini Museum: a permanent exhibition dedicated to the painter Giovanni Segantini
Schellen Ursli Path: a popular trail through the woods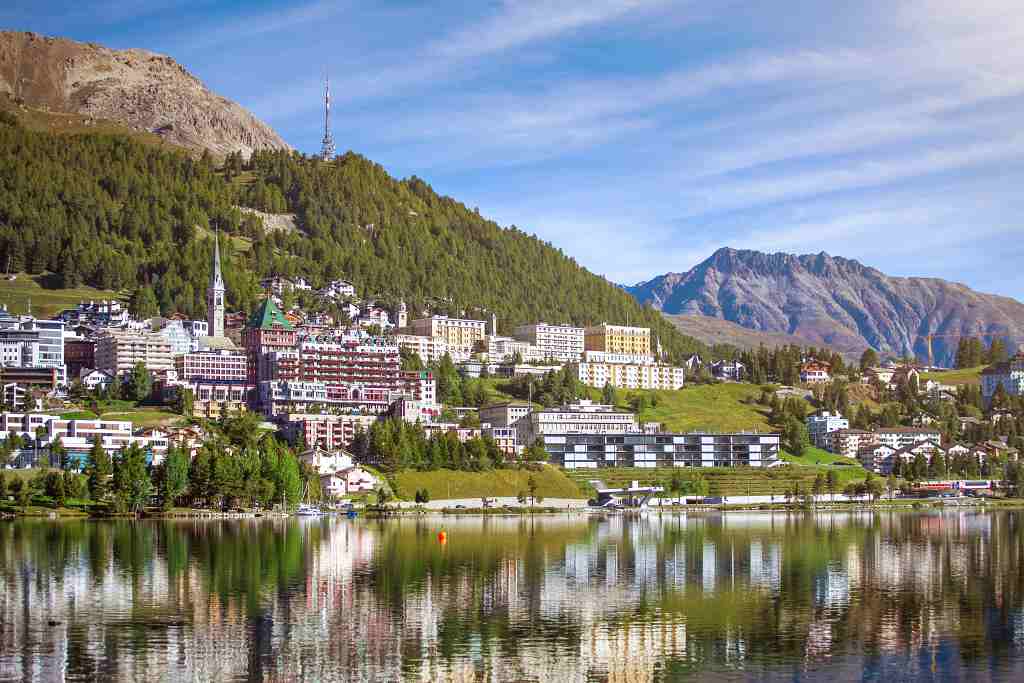 What you cannot miss in Tirano:
Sanctuary of the Blessed Virgin: it was built in honor of a Marian apparition that took place there in 1504
Ethnographic Museum: an interesting museum telling the story of the local peasant life throughout the centuries
Salis Palace: the residence of Count Salis was built in Baroque and Renaissance style. It also has a beautiful Italian-style garden
Italy and Switzerland itinerary: Day 6 – Zurich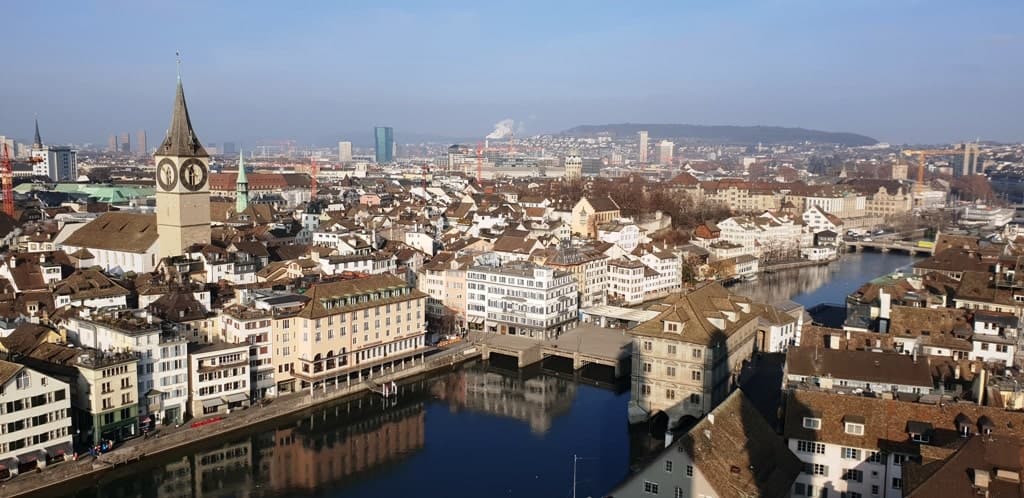 Zurich is easily reachable from Lombardia and it will take you about 4 hours to get there by train from Milan. If you had decided to spend the night in St. Moritz, you'll only need about 3 hours to get there by train.
Choose accommodation in the Altstadt district (Old Town): it is the most beautiful and picturesque area of the city and you can easily walk around and see plenty of monuments and spots of interest.
After lunch, take some time to walk along the Limmat River and reach the Zurich Lake: the waterfront is the main gathering point for locals and it's the perfect place to relax and enjoy the view.
Don't miss the chance to enjoy a boat trip: the most popular one takes about 2 hours and it's a round-trip offered by the local ferry company. For more information visit https://www.zsg.ch/en/timetable-prices/timetable-assistant/round-trips-scheduled-cruises
Later on, you can visit the Kunsthaus (Art Museum), which is mainly dedicated to modern art with many important works by Munch and Giacometti.
Spend your night out in Langstrasse, the heart of local nightlife.
Italy and Switzerland itinerary: Day 7 – Zurich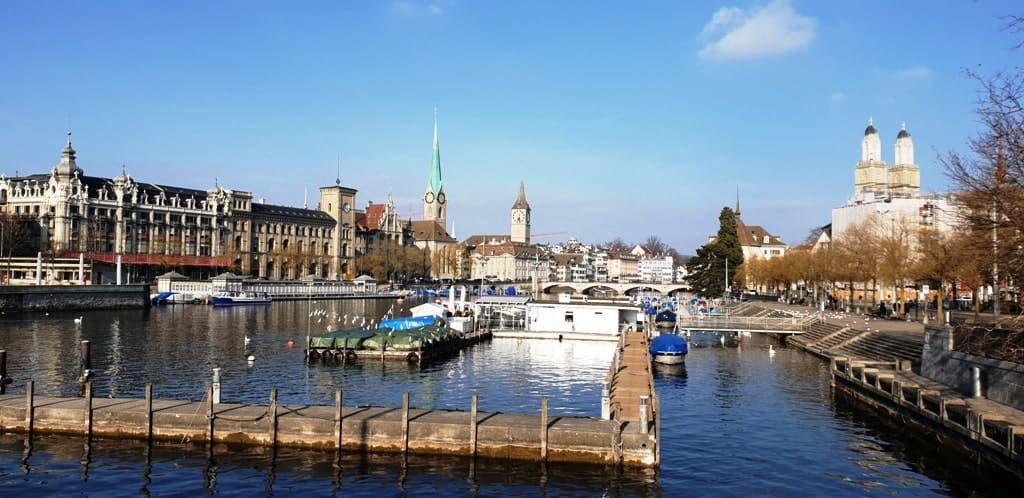 Spend half a day visiting the Old Town: it is a medieval area perfectly preserved that will make you travel back in time! It is packed with monuments, palaces, churches, and picturesque views but the most important spots are:
Lindenhof: the local belvedere offering a view of the Limmat River and the Niederdordf district.
St Peter's Church: it is the oldest church in town and the one with the largest clock in Europe
Town Hall: it was built on the Limmat River close to where it flows into the Lake
Grossmünster: the cathedral was built above the tombs of St. Felix and Regula who are also the patrons of the city
To be sure you don't miss anything while visiting the city center, choose a walking tour like this one: a 2-hour walking tour of the Old Town.
In the afternoon, you can visit the Swiss National Museum: its interactive exhibitions will teach you everything you need to know about Swiss culture and history.
Spend a few hours taking a gourmet tour to taste the local specialties and also explore the city further with your guide.
Italy and Switzerland itinerary: Day 8 – Luzern
Just as Zurich, Luzern has a nice river flowing into a large lake and a historic city center with many monuments and pieces of heritage. It is an unmissable stop of every Swiss tour and it can be easily reached by train from the main cities of the Country.
Option 1
Catch a train in Zurich and get to Luzern in just 45 minutes! Take your time and spend the whole day wandering through the beautiful Old Town.
Here are some amazing things to do in Lucerne.
Kapellbrücke (Chapel's Bridge) and Spreuerbrücke (Mill's Bridge): these iconic covered bridges are entirely made of wood and they span across the Reuss River
The Lion Monument: it was built in 1820 to commemorate the massacre of the Swiss Guards during the French Revolution
Nine Towers: Luzern is still enclosed by its ancient walls including nine fortified towers. Don't miss the view from above!
Hofkirche: the main church of the city is built in Renaissance style
Jesuitenkirche: on the riverbank, you'll see this Baroque church rich in decorations that was built by the Jesuits
Vierwaldstättersee Lake: a nice tree-lined walk will let you enjoy the lake and its natural landscape
Option 2
Choose a guided tour from Zurich and enjoy a yacht cruise too!
Italy and Switzerland itinerary: Day 9 – Berne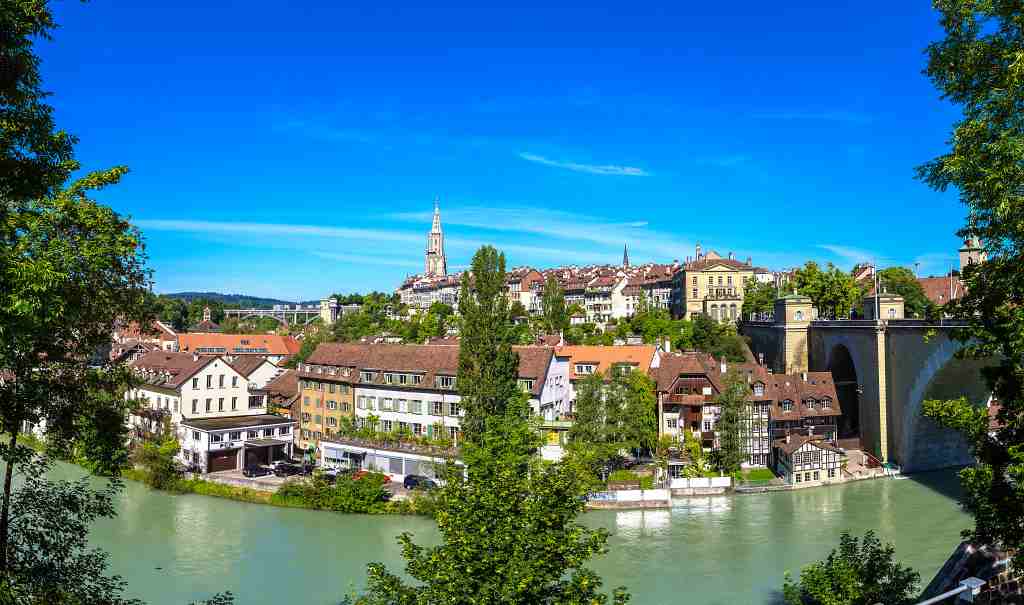 It is the Swiss capital and it is very similar to Zurich and Luzern, especially in its medieval Old Town. The city center is relatively small and you can visit it in just a few hours.
Option 1
Catch a train in Zurich and get to Berne in about 1 hour! Stroll along the picturesque streets of the Old Town and take your time to visit all its beautiful churches and buildings.
What you cannot miss:
Church of the Holy Ghosts: an important Reformed Church which is considered the most beautiful Baroque church in Switzerland
Käfigturm (Prison Tower): the clock tower was once used as a prison and you can still see the graffiti of the prisoners on the walls of their cells
Bundeshaus: the headquarter of the Swiss government and the center of local political life
Allegoric Fountains: 11 fountains scattered throughout the city and representing some national heroes, some historical events or even some abstract concepts in an allegorical way. They were all built in the XVI century.
Vincent Cathedral: this impressive gothic church also offers a great view from its top
Option 2
Choose a guided tour from Zurich to visit Berne and discover the best gastronomic specialties of the Swiss Capital.
Option 3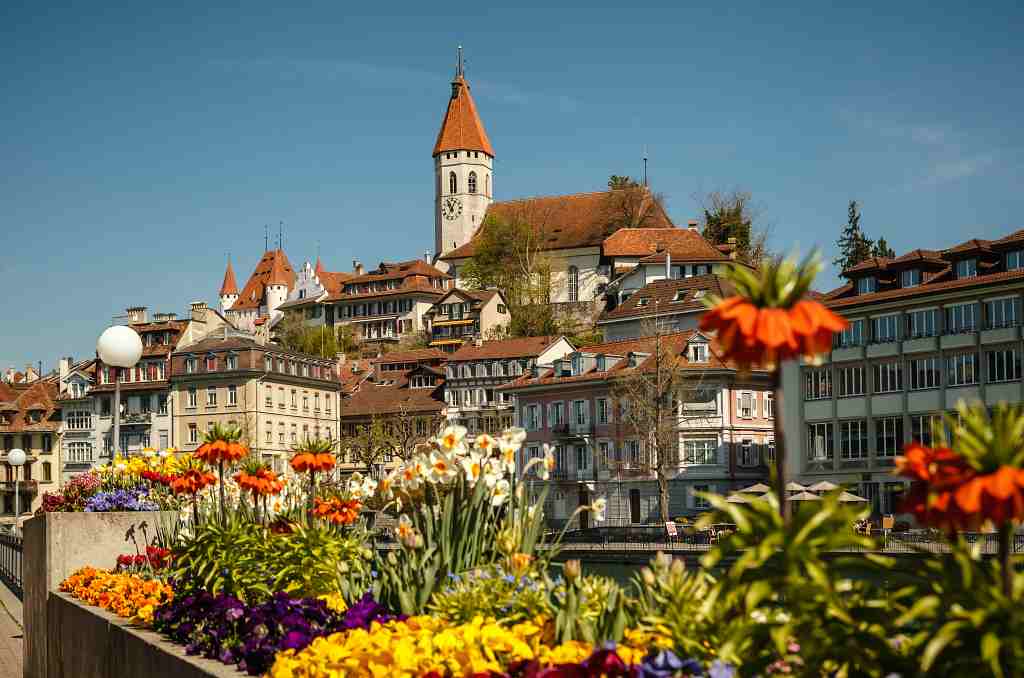 The main monuments of Berne can be seen in just a few hours and you can choose to take a half-day tour like this one and spend the rest of your day visiting another city nearby.
Head to Thun, a nice town that you can reach in about 30 minutes by train from Berne. Its castle overlooking the lake is definitely worth a visit! This medieval fortress is perfectly preserved and it looks like a fairytale castle. Today, it houses a history museum telling the story of this Alpine area.
Italy and Switzerland itinerary: Day 10 – Zurich and return trip
Before going back home, take some time to visit the Beyer Clock and Watch Museum of Zurich: other than seeing a private collection of precious watches, you'll have the chance to learn more about the history of timing equipment, which has always been Swiss excellence.
What should you taste in each city?
Milan: yellow rice (with saffron), Milanese veal (breaded and fried veal cutlet) and ossobuco (cross-cut veal shank braised with white wine)
Como Lake: fried lake fish, soused lake fish and maltagliati con bottarga (local pasta shape with fish roe)
Garda Lake: sarde in saor (fried sardines with an onion and raisins sauce), alborelle (local type of fish) and risotto with tench
Zurich: rösti (shredded potato cake), zürcher geschnetzeltes (veal strips cooked in white wine and cream) and fondue
Luzern: bratwürst (sausage), fondue and lozärner chügelipastete (puff pastry stuffed with meat and mushrooms)
Berne: berner platte (a platter of various types of meat and sausages with sauerkraut and potatoes), fondue and älplermagronen (pasta with potatoes and cheese).