Bulgaria is a beautiful country in the Balkans. It's one of the oldest countries in the Balkans and its 1,300-year history has been vibrant and powerful throughout its existence.
Bulgaria is absolutely gorgeous, with vast expanses of lush forests, beautiful beaches, and picturesque villages that still carry the Bulgarian heritage with faithful authenticity.
If you are looking for flexible vacations without being overwhelmed with crowds of teeming tourists, then Bulgaria is the place for you: there are gorgeous mountains for those looking for cool relaxation or a fun adventure, sandy beaches to languish in and enjoy sunbathing, a lively nightlife if you're looking for the cosmopolitan, and lush, vast history and culture if you're looking for folklore and local flavors.
Bulgaria is somewhat undiscovered compared to other Balkan countries such as Greece, so exploring it will be an unmatched experience!
Below you will find a few villages that you simply must visit as well as basic information you must know before visiting Bulgaria:
The most beautiful villages in Bulgaria
Everywhere in Bulgaria, there are things to discover and enjoy, but a great start is to have an itinerary of some of the most picturesque and unique Bulgarian villages you will find! It's best to spend at least one day in each village, but if you want to relax and let yourself be immersed in the atmosphere and culture, make sure you have more days allocated to each one.
Melnik
175 km from Sofia but only 30 km from Greece you will find Melnik town- the tiniest town in Bulgaria but one of the most gorgeous one.
Nestled in a verdant valley surrounded by very craggy mountains, Melnik is famous for its food and wine. Though nowadays it is just shy of 400 citizens, it once was a big city with more than 10,000 dwellers, most of them Greek. When the town was included in the Bulgarian territory, most of the Greek population moved south to Greece.
Melnik has a long-standing history as a border town of the Byzantine empire and where nobility was exiled when falling out of grace with the Emperor. Later it became part of the Ottoman Empire's territory and thus, Melnik has striking architecture: a mix of gorgeous Byzantine and Ottoman influences make for a truly beautiful and iconic style for you to explore.
Make sure to visit the Kordopulova House, built in the 18th century and belonging to a very affluent merchant. The house boasts opulent rooms, preserved as through the centuries, lavish gardens, and an underground cellar that seems to be hewn out of the rock where you can sample wine.
There are also Byzantine ruins for you to visit, and Byzantine churches and monasteries, some of which are in ruins. What you must not miss, however, are the Melnik pyramids. These are natural formations sculpted by mother nature which you can explore up close trekking on a path that leads to one of the best-preserved monasteries of Bulgaria, Rozhen monastery.
Leshten, Kovachevitsa, and Delchevo
Beyond Rozhen monastery, you can continue on to visit three small but remarkably unique villages: Leshten, Kovachevitsa, and Delchevo. Called the "Renaissance Villages", they are considered tremendously important for Bulgarian history and culture. Surrounded by the lush verdant nature of the Western Rhodopes mountain ridge, they seem like images of a fascinating past.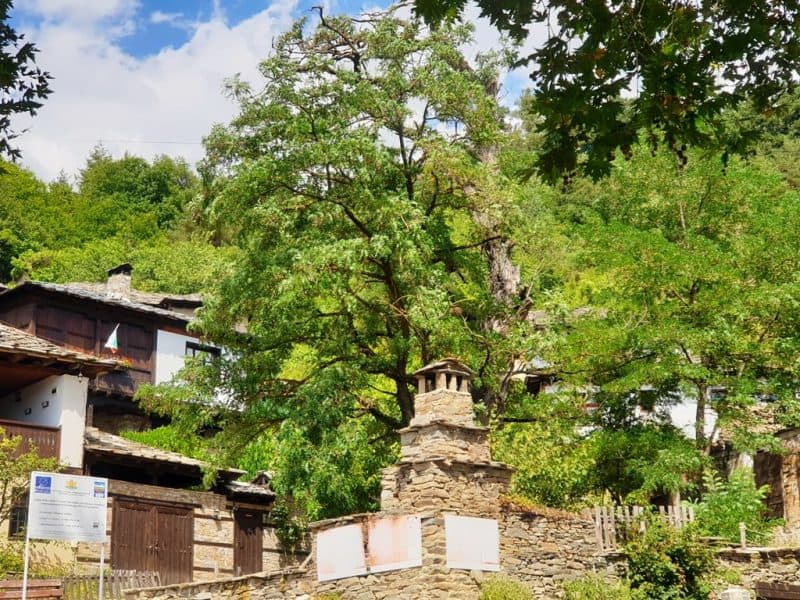 Getting to Leshten you will be greeted by beautiful traditional houses with stone roofs and mud walls that are iconic of the Bulgarian Renaissance era and style of architecture. Walk on narrow, cobblestone winding paths and streets to get to breathtaking, sweeping views of the Pirin Mountains and learn to pick mushrooms while hiking.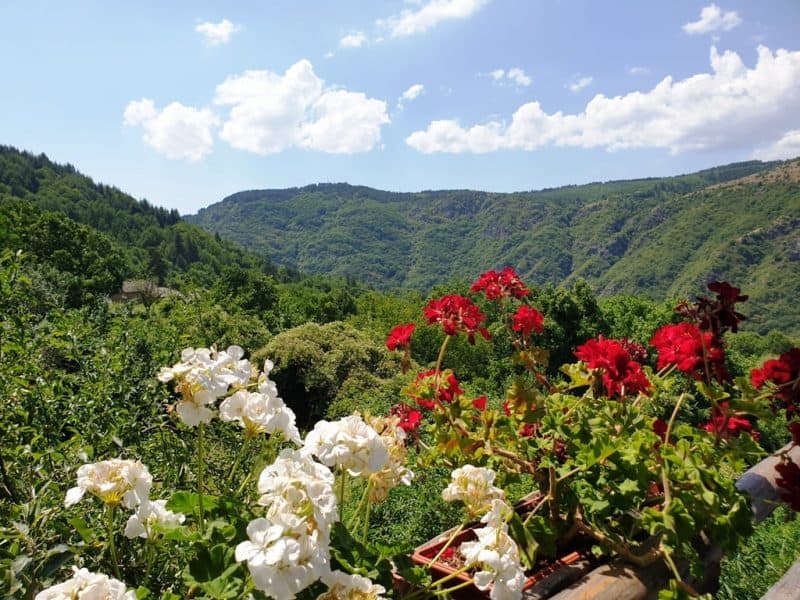 Kovachevitsa's architecture is that of tall stone houses with beautiful wooden roofs, a testament to its importance as an education hub in the 17th and 18th centuries. Its narrow paths between these beautifully preserved houses give a sense of fantasy and history surrounding you at every step.
Finally, you can follow the winding road to Delchevo, with the iconic style of Bulgarian villages and the sweeping views of the valley below with the town of Gotse Delchev. Make sure you visit the Church of Assumption with the characteristic dome and sample the tasty Pirin dishes.
Veliko Tarnovo
As you travel closer to Sofia, you must stop at Veliko Tarnovo.
Veliko Tarnovo is yet another small but very important Bulgarian town where you can sample a lot of Bulgarian history, architecture, and natural beauty. Perched near a cliffside, you are guaranteed gorgeous views and vistas from virtually everywhere in the town. But the best ones are at the town's Sky View, from where you can take in the gorgeous hills and river glistening under the sun.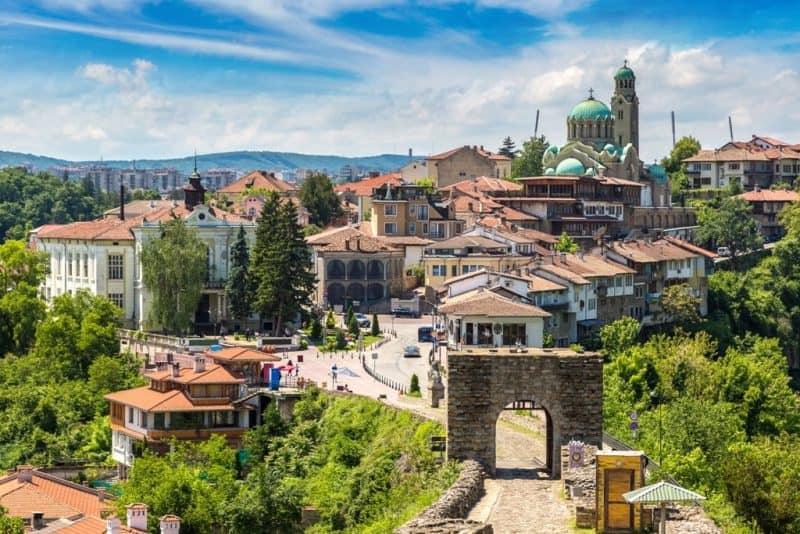 See Tsarevets Fortress, which feels like time travel back to Medieval times in Bulgaria, heralding back to the 11th century. Walk its winding roads going up to the hill until you reach the Patriarchical Cathedral, a gorgeous edifice of the era of the Second Bulgarian Empire. Stay for the evening, as there is a great audiovisual show about the rich history of Tsarevets with a lot of sounds and visual effects!
Koprivishtitsa
This little town is itself a living museum. Its cobblestone paths will take you through Bulgaria's powerful history of struggle and revolution against the yoke of the Ottoman Empire. Koprivishtitsa is extremely important to Bulgarians as the place where the April Uprising took place: a bloody and grimly violent attempt to break away from the Ottomans that initially failed but ultimately started the domino that led to Bulgarian independence.
Most of Bulgaria's freedom-fighting heroes had houses in this town, and you can visit each one as they have been turned into museums.
The town has faithfully preserved and protected its 19th-century style and vibe, including its 19th-century town school. Finish your exploration of beautiful Bulgarian architecture and powerful history by visiting the Georgi Benkovski memorial at the highest point of the town, and treat yourself to its gorgeous view.