London is such a magical city to visit in winter. Many places are at their best in spring or summer, but London is a great year-round destination, and winter is one of the best times to visit.  Winter is low season, so there are usually fewer crowds than at peak times.  Many attractions are indoors. Entry to the outstanding museums and galleries is free, and in winter they host some of their best exhibitions of the year.
There is a massive choice of entertainment, with many heading for the West End to catch a show at one of the many theatres there. Alternatively, you could eat food anywhere from all corners of the planet, in some of the finest restaurants in the world.  You can also walk and explore one of the best-known cityscapes in the world, seeing the many famous sights beautifully lit up at night.
What to do in London in winter:
See A West End Show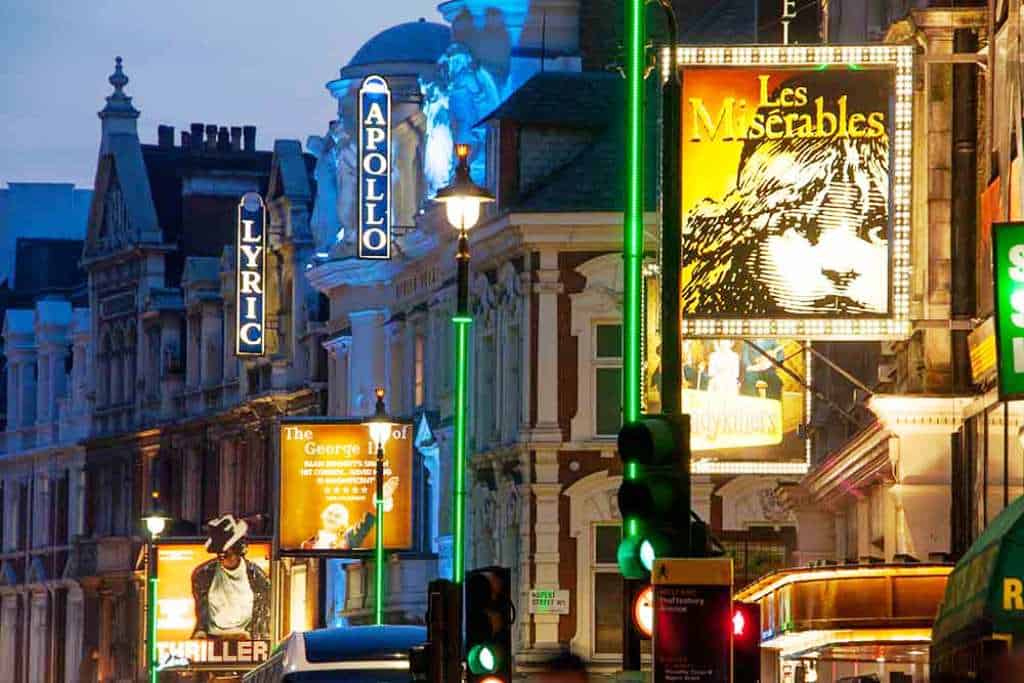 There are over 40 theatres across London's West End, and winter is a popular time to catch a show at one of them. Many of the theatres are spread around Covent Garden, Soho, and Chinatown, and make a great night out, especially with such a huge choice of great restaurants for pre-or post-theatre dinner. Some musicals have been running on an open-ended basis for many years, such as The Lion King at the Lyceum, while plays have shorter runs.
Skate at one of London's magical ice rinks
London's winter evenings may be long, but the bonus is that the city's lights are on from around 4 pm, so it's wonderfully atmospheric as it sparkles long into the night. During winter, ice rinks open at some of the city's great historic venues, and people of all abilities can skate on these rinks with amazing backdrops, including the Natural History Museum in Kensington, Henry VIII's Hampton Court Palace, Somerset House, and the Tower of London.  They're also a great place to watch the skaters, warmed up with a mug of hot chocolate. Opening times vary from rink to rink – most are open from November to January.
Dennis Severs House
The Dennis Severs House is a unique, immersive experience – the House website describes it as, 'like stepping into the canvas of a painting'. Severs, an artist turned the ten rooms of his house into a series of what he called 'spells', each telling part of the story of a family of French Huguenot weavers who initially arrived in the East End as refugees. Each room is set up in the décor of a different period, lit by fire and candlelight, and accompanied by sounds and smells such as food being cooked. It's as if the family have just been in the room, and left moments before you arrive. It's a fascinating experience at any time of year, but in winter it really comes into its own. It is also a non-touristy thing to do in London.
Warm up in a cosy pub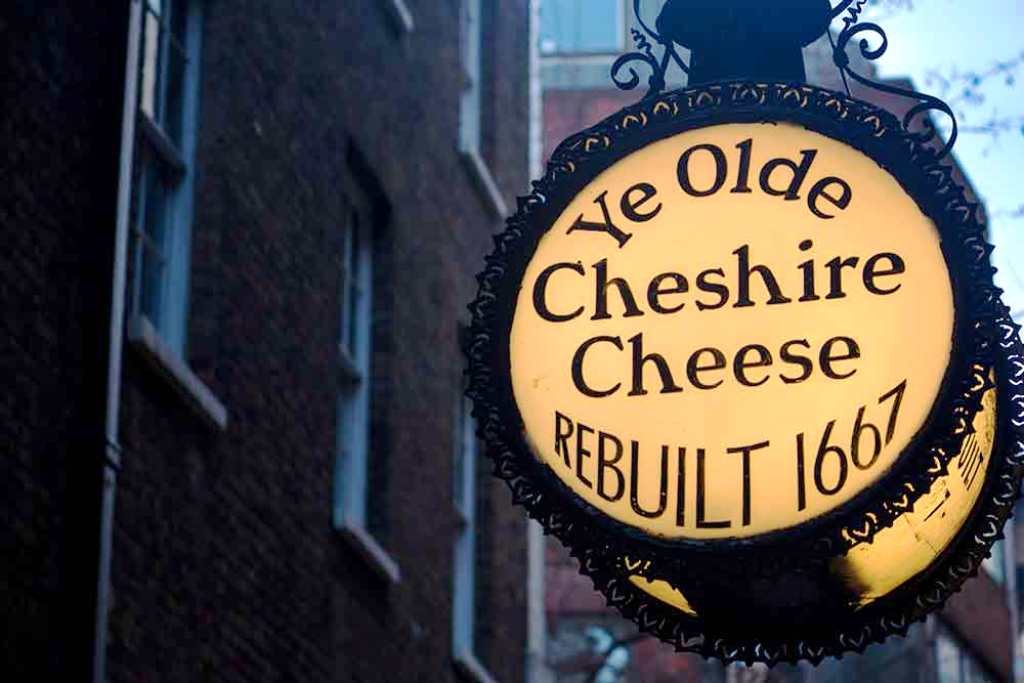 London is full of historic traditional pubs, and visiting one or several is an essential London experience. Winter is such a great time to do this because you can warm up inside after being out in the cold or wet weather, and enjoy the cozy atmosphere. London's historic pubs are scattered all over the city, from the labyrinthine Ye Olde Cheshire Cheese in the heart of the city, where author Charles Dickens used to drink, to the haunted Spaniards Inn on Hampstead Heath in the northwest of the city, where highwayman Dick Turpin was a regular.
A concert in a London church
Some of London's great churches have been used to host concerts, and these can be incredible experiences. One of the best-known London churches, the gorgeous Baroque St Martin-in-the-Fields, which sits on the corner of busy Trafalgar Square, regularly plays host to classical music concerts by candlelight, where you can expect to see Vivaldi's Four Seasons or Handel's Messiah performed.  These performances in near-darkness in winter are absolutely magical. Other churches regularly host concerts, including St James's Piccadilly and the Union Chapel in Islington, and performances are by no means restricted to classical – in the past, we've come across things as varied as boogie-woogie, folk, and Arcade Fire playing at London churches.
A bracing walk in a London park
London is blessed with many great parks and gardens which can be great places to walk and wander at any time of year, including winter. The Royal Parks – the likes of St James's, Green Park, Hyde Park, and the Regent's Park in central London are all wonderful places for a winter stroll, and a chance to work up some endorphins to counteract the lack of sunlight during those short midwinter days. They all have places offering refreshments, should you feel the need to warm up. On either side of the city, we also recommend Greenwich Park (in the southeast) and the Royal Botanic Gardens in Kew (to the west).
Visit the National Gallery
The National Gallery, on the north side of Trafalgar Square, is one of the world's greatest art galleries, with a staggering collection of paintings.  It's like the Prado or Louvre in that you could spend days, even weeks here. When we've visited we've tended to pick one area (like Impressionism and 19th-century painting, which is to the right of the main entrance) and concentrate on that – there is simply so much to see.  But if it's squally and raining outside, you've got plenty to keep you occupied.
London's great museums – for free
London also has some of the best museums in the world, and again, general entry is free. As with the galleries, you only pay for ticketed exhibitions – you get to explore the permanent collection without having to pay so much as a penny. The British Museum in Bloomsbury is the place to go to see historical treasures. Then there's the concentration of three museums in Kensington, the Natural History, Science and V&A. The latter, an abbreviation of Victoria & Albert, is devoted to art, design, jewelry, ceramics, sculpture, and paintings.  Other free museums range from the V&A Museum of Childhood in Bethnal Green to the Imperial War Museum, to the south of the Thames in Kennington.
Afternoon Tea At A Deluxe Hotel
Afternoon tea at a deluxe London hotel is the ultimate treat, and a classic British institution, and if you're going to do it, it should be in style, whether in the Palm Court at the Ritz, the Thames Foyer at the Savoy or the Reading Room at Claridge's. You get a selection of finger sandwiches and savories, followed by a choice of delectable cakes, usually with a pianist tinkling away popular favorites in the background. It's a wonderful experience. The cost is usually around the £50-60 mark, with £15-20 extra if you want a glass of champagne too.
Have you ever visited London in winter?
David Angel has been a professional photographer, writer, and art director for almost twenty years. He spent many years as an art and creative director for Visit Wales in the UK, before moving to Australia in 2016. He is the founder of four travel blog sites. Delve into Europe, Delve into Australia, Delve into Wales, Travel with little one.