Spending a couple of days in the oldest city of Georgia? Savannah will welcome you with open arms and show you the warm hospitality that is so prominent in the south. The historic homes, cobblestoned streets, and giant oak trees exude an idyllic setting with charm. Visitors travel from near and far to experience Savannah's culture and character.
Savannah lies on the Savannah River and invites you to step through the past, savor authentic southern cuisine, and appreciate the stunning outdoor settings. The city is diverse and whether you're traveling solo or with friends, you'll feel like family in Savannah.
This is a guest post by Tanya of Travels & Treasures.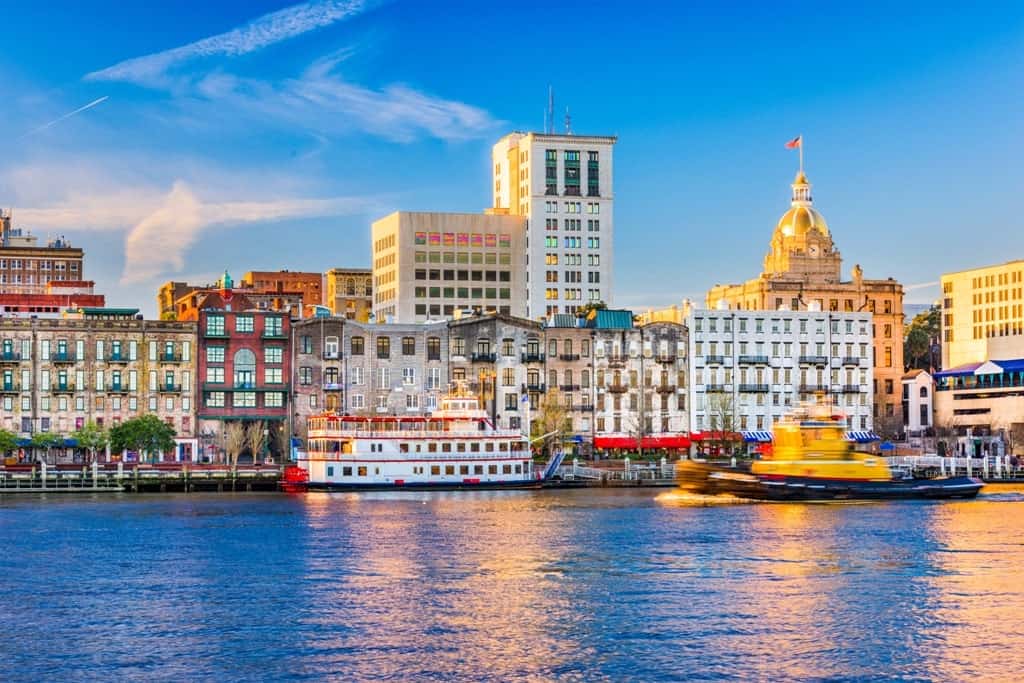 Two Days in Savannah: Where to Stay.
JW Savannah Plant Marriott: This hotel is stunning, luxurious, and conveniently located on the riverfront. The accommodations are stylish with great amenities, including dynamic restaurants and lounges, upscale retail, and live entertainment. Click here for more information and to check the latest prices.

Cotton Sail Hotel Savannah: A modern and lovely boutique hotel housed in an 1800s cotton warehouse. Rest in crisp, white linens and enjoy the magnificent rooftop views from this riverfront hotel. Click here for more information and to check the latest prices.

Mansion on Forsyth Park: Tucked away in the historic district amongst street-lined mansions, this exceptional hotel defines elegance and provides everything you need for an unforgettable visit. Click here for more information and to check the latest prices.
How to Spend 2 Days in Savannah, a Perfect Itinerary
Savannah in 2 Days: Day One
Forsyth Park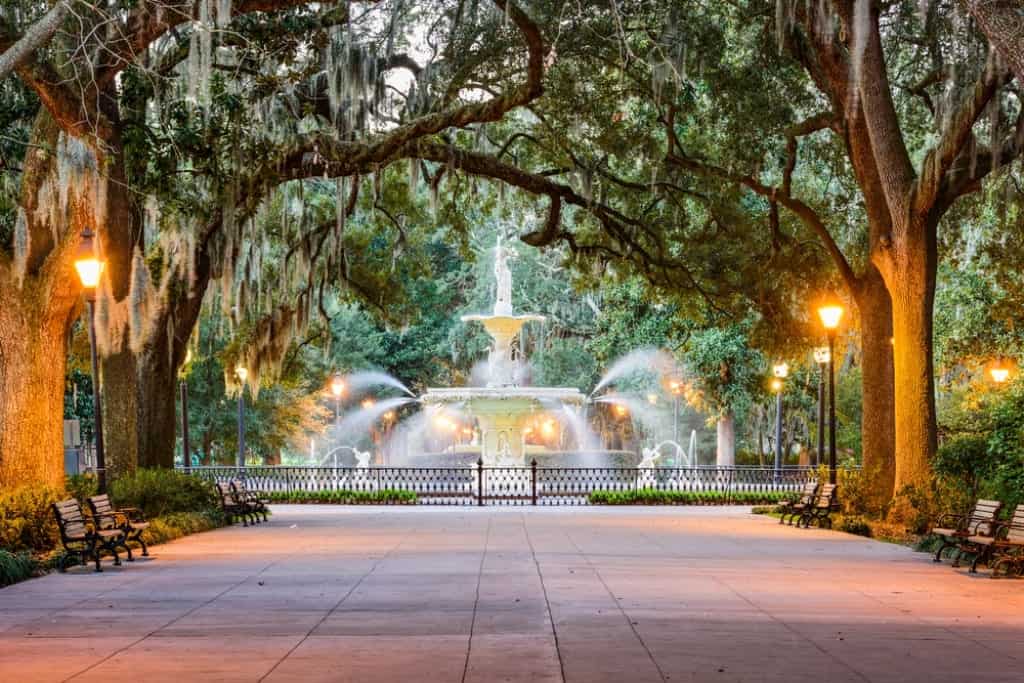 The fountain at Forsyth Park is an iconic symbol and, for most, it is what makes Savannah so unique and special. On Saturdays, spend time with family and friends at the lively farmer's market where you can pick up a variety of locally sourced foods, find a spot under the massive oak trees, and enjoy live entertainment on the spacious green grounds (open until noon). Watch for widely anticipated events like concerts, festivals, and marathons.
Mercer-Williams House Museum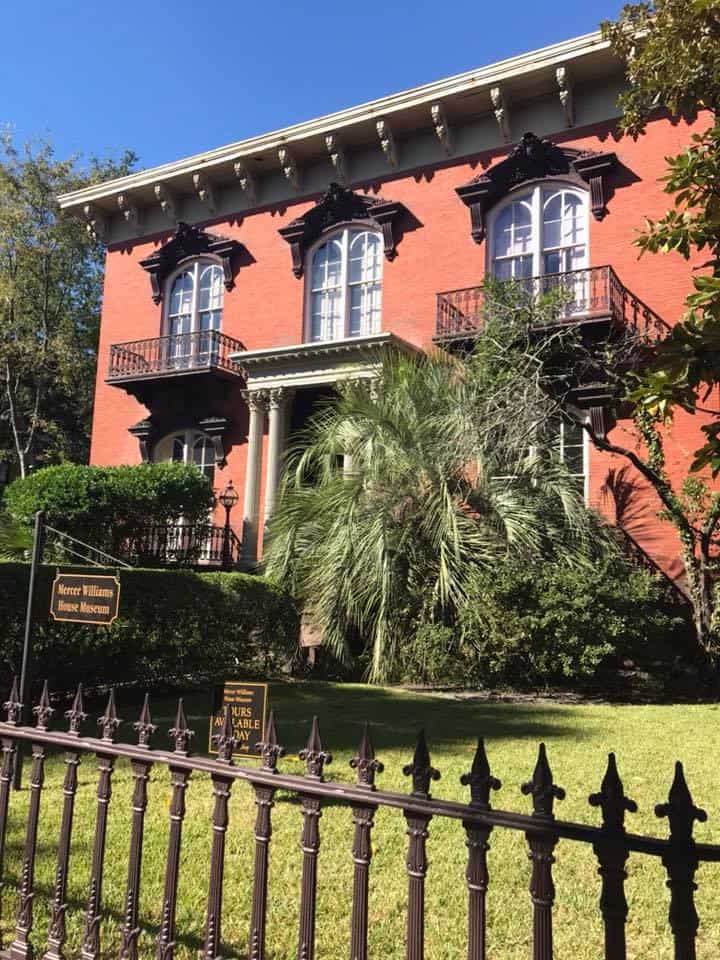 This beautiful Italianate mansion is located near Monterey Square and is famed for the murder described in the book Midnight in the Garden of Good and Evil. The narrative is intriguing with tales of tragedy and lavish parties. Tours are given for the first floor only.
The carriage house, now a gift shop, was used for the owner's antique business. You'll find books, apparel, unique gifts, and home decor. The home is open to visitors Monday through Saturday from 10:30 a.m. to 4:00 p.m. and Sundays from noon to 4 p.m. Tickets may be purchased online for $12.50. Interior photos are not allowed, but you may photograph the charming garden and exterior architecture.
Bull Street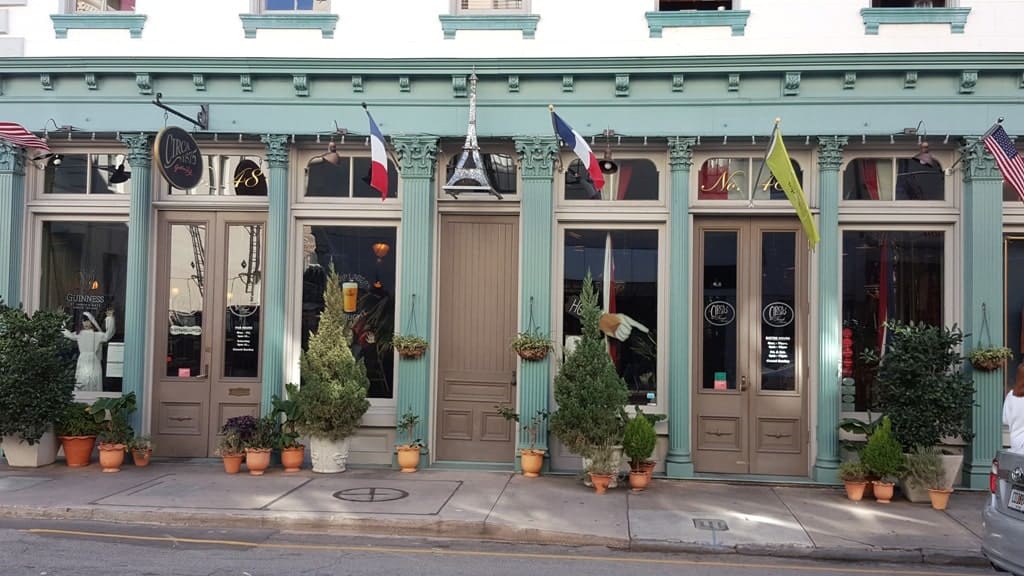 Bull Street is loaded with quaint boutiques, bookstores, cafes, galleries, and more. Discover a show at the art-deco Savannah Theatre, circa 1940. Looking for something one of a kind? shopSCAD is a must. It's managed by The Savannah College of Art and Designs and features creative fashions, home decor, and more from area students.
Travel on foot is the best option and with free area transportation, access is easy. If you need to park a car, rates are $2 per hour with a maximum daily rate of $16.
Sunset River Cruise
Hop aboard the riverboat for a sightseeing experience along the beautiful stretch of the Savannah River. You'll hear historical facts on this 1 – 1.5 hour narrated tour. There are plenty of photo opportunities on the boat and along the shore (don't miss The Waving Girl).
Depending on the day and time of the cruise, you will have a choice of lunch, dinner, sunset, moonlight, sightseeing, or gospel cruises to enjoy the southern cool breezes on the waterfront.
Tickets are between $29 and $70 per adult. There is plenty of space on the 3-tiered deck to capture views. Nighttime is a great opportunity to capture the beautiful city lights reflecting on the water, so don't forget your camera.
Click here to book a sunset river cruise.
Savannah in 2 Days: Day Two
River Street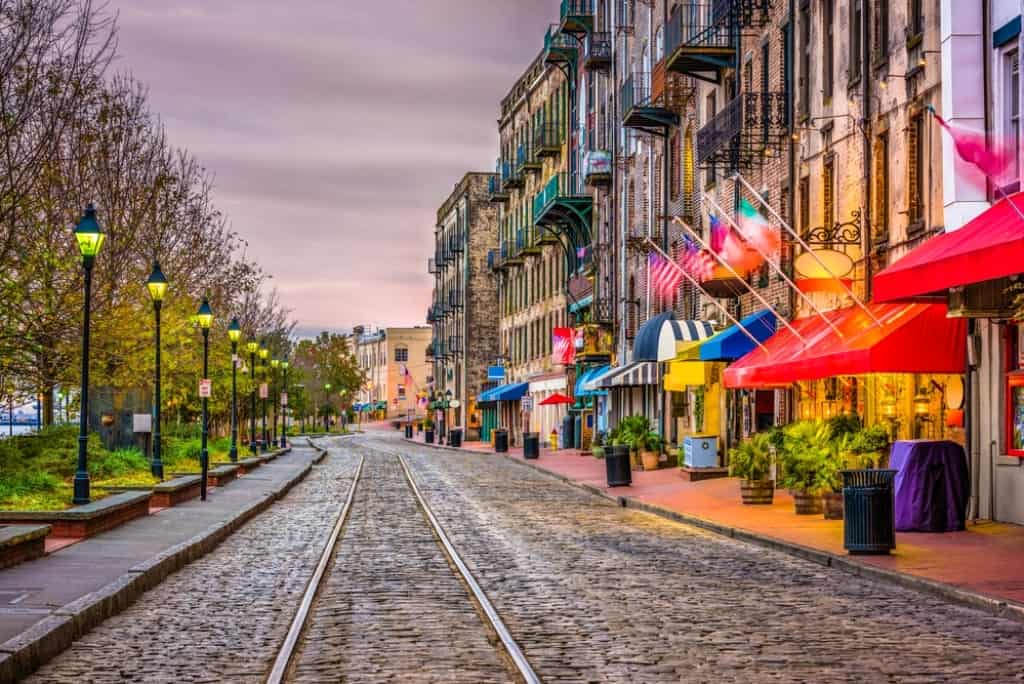 Located along the river, River Street is where you'll find great buys on souvenirs, apparel, trinkets. As you walk the cobble-stoned path, there is a great selection of restaurants. Dart inside a historical bar to rest or quench your thirst with a southern classic. Or you can browse local vendors or have a snack in the big courtyard while watching the ships pass.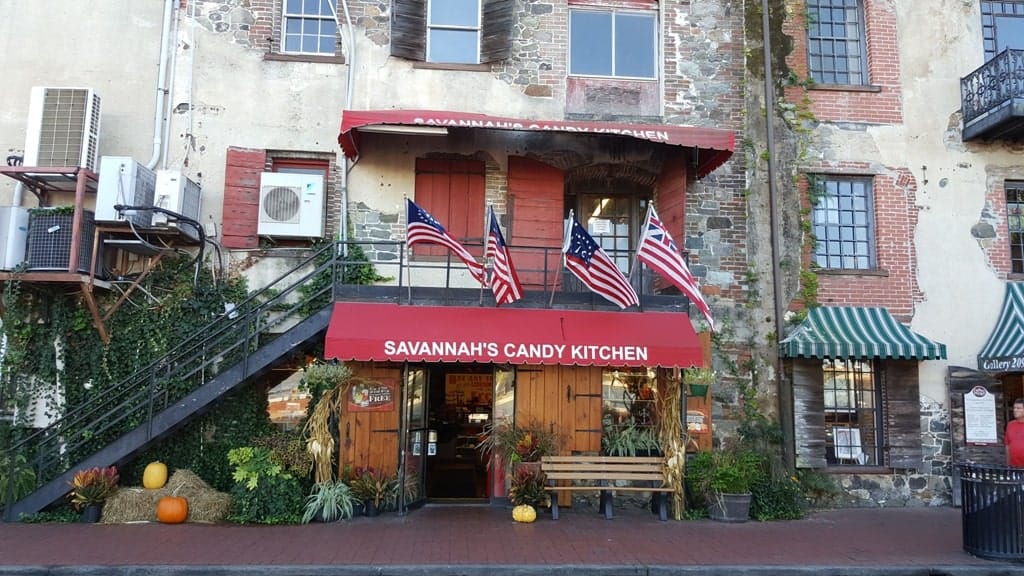 There is plenty of outdoor seating on the lawn, too. In the River Street Market Place, you'll find local artists, handmade products, and vendors with an international flair. The street may feel touristy, but it's a beautiful area and an easy walk amidst the old historic buildings.
Telfair Museums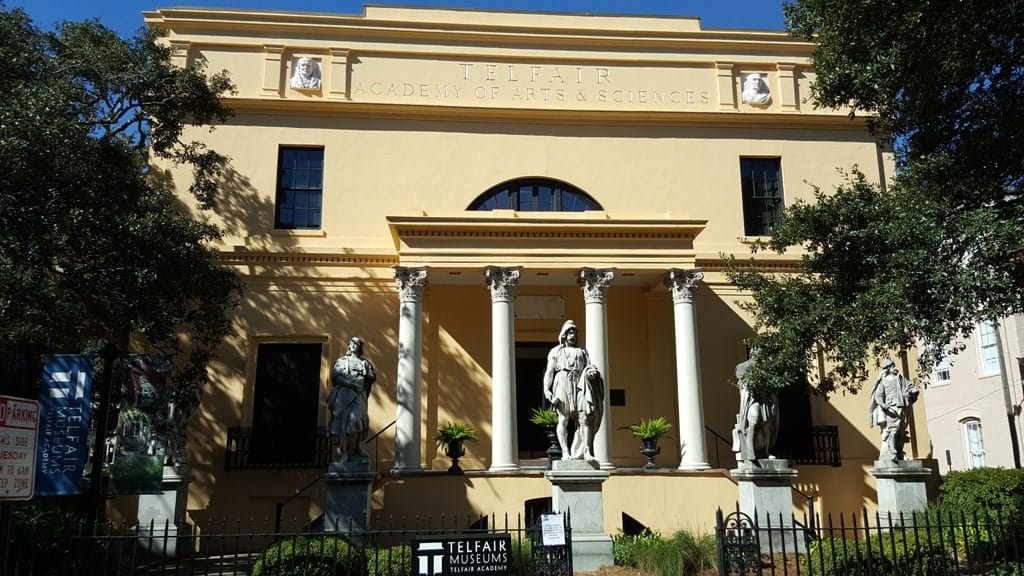 If you love art, history, and culture, the Telfair Museums is the oldest in the South and has a nice collection for you to peruse. One ticket will give you access to the Jepson Center for the Arts, Telfair Academy, and Owens-Thomas House and Slave Quarters.
The Telfair Academy is a historic mansion that originally belonged to the Telfair family. You'll see rich period furnishings and artifacts of its period. The lined row of greek sculptures at the entrance is just as captivating as the interior. The Jepson Center houses modern art and elegant sculptures, including the famous Bird Girl which stood in the Bonaventure Cemetery for decades.
The Owens-Thomas house is less than a 10-minute walk from the other two museums. It is undoubtedly one of the most gorgeous homes of its time. The tour gives a unique, yet sobering, view into life and slavery in a complicated time.
Savannah History Museum
Head over to the Savannah History Museum for a quick lesson on the city's history. The stories are well executed and it takes just over an hour for this visit. You'll even see the famous bench where Forrest Gump sat in the park. It's a small museum, but big on the collections of interest.
Historic District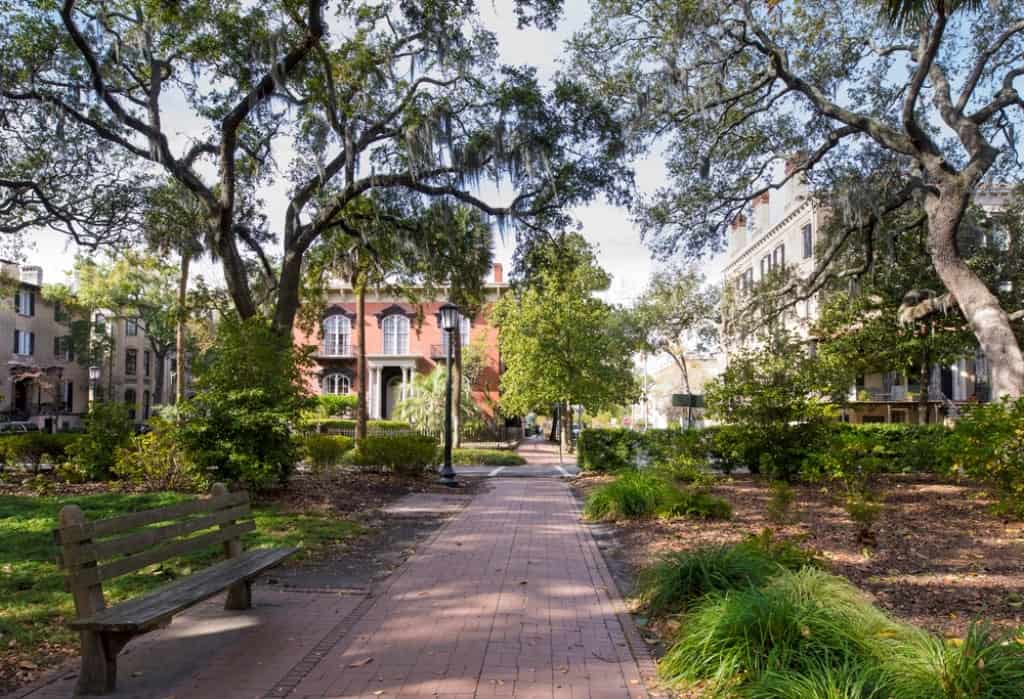 What makes Savannah so beautiful is its rich history and architecture. The streets are lined with rows and rows of trees covered with plants that look like Spanish Moss. They excellently frame its traditional southern neighborhood charm. The mansions are stately and you'll find plenty here.
As you walk through the Historic District, note the tall arched windows, wrought iron accents, quoins, brackets, and cornices. It's an architectural delight to see all the ornate designs.
You might be interested in this History and Sightseeing Trolley Tour of the historic district.
Travel Tips for your 2-Day Savannah Itinerary
When is the best time to visit Savannah
Because Savannah is a coastal town, the summer months bring lots of heat and humidity in June, July, and August. The best time to visit is late March through May. September through November months will be rainy and cool, but it can be enjoyable if you have the proper gear.
How to get from the airport to the city center
Taxi: The most efficient way to get from the airport to the center of Savannah is to get a taxi. The ride is close to 30 minutes and it's a fixed fare from the airport to the historic district (about $30). Taxis charge an additional $5 fee for each additional person, and other destinations require a metered fee.
Shuttle Service: Several privately-owned services will deliver you to the front door of your hotel or a historic site. Prices are a premium as you ride comfort while receiving the best customer service.
Chatham Area Transit: An express CAT bus departs from the airport to the downtown historic district every hour between 8:00 AM and 4:00 PM local time. The ride is about 25 minutes and the fares are very economical. One-way is $5 and the roundtrip fee is $8.00.
How to get around the city
DOT Bus: When in service, the Downtown Transportation (DOT) system runs every 10 minutes and offers a free shuttle to 24 stops within the Historic District. It's like a hop-on/hop-off with no narration, but there is free wi-fi. The DOT also provides fare-free services across the Savanah River via the Savannah Belles Passenger Ferry.
Bike-Share: A great way to explore the city is through a bike-share program. Rentals are available at Perry Rubber Bike Shop, Savannah on Wheels, or Savannah Bike Tours.
Chatham Area Transit: The CAT bus services the counties of Chatham and Savannah following fixed routes and schedules. One-way fare is $1.50 but discounted weekly and monthly passes are available.
Tanya is a Chicago area native whose love of travel started as a management consultant. She is passionate about sharing experiences in the "Windy City" and beyond. In 2020 she launched a website to provide travel tips, reviews, travel giveaways and was named a Top 20 Chicago blogger. You can find her latest adventures at Travels & Treasures.