Planning to spend 10 days in Vietnam and looking to see as much as possible? There are so many things to see and this post covers the highlights. This 10-day Vietnam itinerary will help you make the most out of your stay.
Vietnam is a fascinating country steeped in rich history and culture with an incredible food scene and breath-taking landscapes to boot! As the country is so varied, there is something distinct in each region for different types of travelers to enjoy. Whether you stay in one destination and explore from there, or decide to travel throughout the whole country, you're sure to have a trip of a lifetime!
If you're inspired to visit Vietnam but don't know where to start, then you're in the right place as I have created the perfect 10-day Vietnam itinerary for beginners so that you have a chance to experience all the highlights in a short amount of time. My 10-day itinerary takes you from south to north, starting your trip to Ho Chi Minh City and working up to Hanoi.
In order to really make the most of the 10 days, you have available I have included internal flights between destinations, but if you have longer then you could easily swap out the flights for overnight buses or rail travel.
Disclaimer: This post contains affiliate links. This means that should you click on certain links, and then subsequently purchase a product, I will receive a small commission.
The Best Time to Visit Vietnam
As Vietnam is a long, thin country, the climate does vary somewhat throughout the year depending on your location. Thankfully though, this varied climate means that there is always somewhere in Vietnam with great weather no matter what time of year you wish to travel.
The easiest way to understand the climate is to split the country into three: Hanoi and the North, Central Vietnam and the Southern region. This is, of course, a generalization of the climate but it should give you an overview of where it is best to visit when.
Hanoi and the North
For Hanoi and the North, the best time to visit is between November and April. This is the dry, cooler season compared to May to October, the months known for hot, humid temperatures and heavy rainfall. These cooler months make it a good time of year for hiking, but please be aware that December and January can become particularly cold up in the mountains in the far north.
If you don't mind a bit of rainfall but want the warmer temperatures, April to June may be good months for you. The heaviest rainfall comes between July and September and severe weather may have an impact on journeys and junk boat experiences in Halong Bay so this is something to keep in mind if you plan on traveling during the summer months.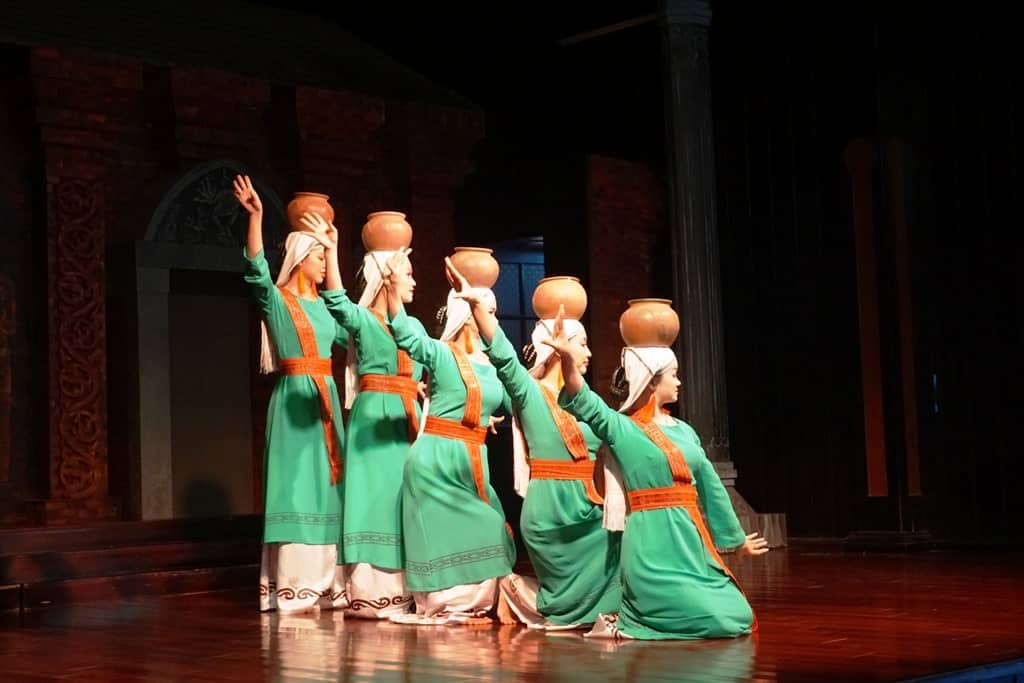 Central Vietnam
The central region of Vietnam generally has a shorter rainy season, only really falling heavily between September and November. Even this rainfall isn't usually enough to deter travelers as the rain often comes as a short, sharp downpour during the afternoon or overnight and the rest of the day is dry enough to explore. The best time to visit Central Vietnam is probably between January and August when the climate is warm and dry, with temperatures sometimes peaking in the 30s which is ideal for long days at the beach!
Southern Vietnam
The southern part of Vietnam, including Ho Chi Minh City, tends to have the best weather between November and April, with the driest days and most pleasant temperatures. After this, the wet season begins and runs from May to October. The shoulder months of this rainy season (May and September/October) can be an OK time to travel, as the worst of the rains usually fall during the summer months of June, July, and August.
If you plan on enjoying a 10-day Vietnam itinerary like this one that travels from south to north (or vice versa), then April, May, and September are probably the best options.
Things To Know Before You Go To Vietnam
Visa
Vietnam requires most travelers to apply for a visa before entering and this usually has to be done before you leave your home country. However, it is important to point out that this does depend on your country of citizenship and the length of time you wish to stay in Vietnam.
At the time of writing, UK citizens are able to travel to Vietnam for business or tourism purposes visa-free for a period of up to 15 days (Until 30 June 2021). If wishing to travel for longer, both US and UK citizens will need to apply for an e-visa online which entitles you to 30 days in Vietnam. Please note that the e-visa does restrict your entry and exit to certain locations so please check this before you apply to ensure it aligns with your travel plans.
It is also possible to get a visa on arrival if you have obtained a pre-approval entry letter from a certified authority travel agent. This, however, does leave you open to getting scammed so it may be a safer option to apply via your embassy directly or online here.
Currency
Vietnamese currency is the Vietnamese Dong which exchanges as roughly:
1 USD = 23,000 VND
1 GBP = 30,000 VND
1 EUR = 25,000 VND
Please make sure you carry cash with you at all times as it is only larger hotels and chains that accept credit cards. You don't want to miss out if you wish to buy something from a market or eat in a local restaurant and you don't have any cash to hand.
It is also a good idea to carry both a Visa and a Mastercard so that you have options in case one doesn't work at your selected ATM.
Health and Safety
On the whole, Vietnam is a pretty safe place to travel to, as long as you take normal precautions and use your common sense.
Please do not drink the tap water in Vietnam and try to avoid drinks with ice cubes in and food that you think may have been washed in unclean water.
Use your judgment when choosing street food vendors. These are usually safe but you'll want to opt for dishes that are cooked fresh in front of you rather than those that have been sitting around for a while in the hot, humid climate.
Always choose a licensed taxi and try to always travel with other people to/from your hotel at night.
A Comprehensive 10-Day Vietnam Itinerary
Day 1 Ho Chi Minh
Day one on your Vietnam itinerary is all about Ho Chi Minh City history, with a wealth of architectural sites to explore. Start your trip with a visit to the Ho Chi Minh City Hall, a grand, central building that was built during the 1900s French colonial era, similar in style to the Hotel de Ville in Paris. From here you'll move on to the Reunification Palace, the site that held the conversations that marked the end of the Vietnam War.
This is an important location in Vietnamese history and it seems almost frozen in time, with tanks, flags and old furnishings still in situ. The third site on your agenda is the bright yellow Saigon Central Post Office, a stunning historical building with arched ceilings and shuttered windows. Another French-inspired building to see here in Ho Chi Minh is the Notre Dame Basilica built in the late 1800s.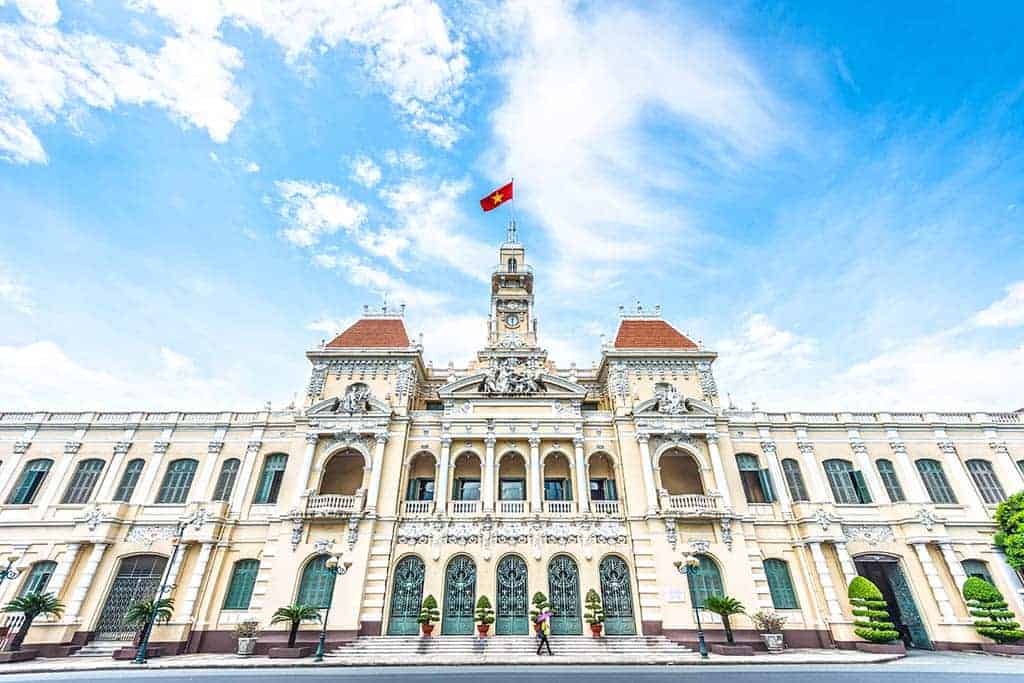 After having a French-influenced morning you'll move on to discover some different sites in the afternoon with the War Remnants Museum, the Ben Thanh Market and the Vĩnh Nghiêm and Jade Emperor Pagodas.
A great way to finish your day of exploration is to head up to one of the city's Skydeck or rooftop bars. The Bitexco Skydeck Observation Tower was one of my favorites as it's open daily and offers spectacular 360-degree views of the city
Day 2 Ho Chi Minh
Your second day in Vietnam will be spent discovering the mysterious Cu Chi Tunnels on the outskirts of the city, the network of tunnels that were used by the Viet Cong guerrilla troops during the Vietnam War. These tunnels housed troops as well as being a tool for communication and transporting supplies. The depth, intricacy and varied uses of these tunnels are truly fascinating and exploring them is sure to be a highlight of your trip.
Click here for more information and to book a guided tour to the Cu Chi tunnels.
After your visit to the tunnels, you'll spend the afternoon meandering along the Mekong Delta, a region that is vital to Vietnam both in terms of its produce and its cultural heritage. The delta is home to a floating market, villages, pagodas, islands, and swamps and is also known as being the location in which the majority of Vietnam's fish and rice are produced.
Check here for more information and to book a small group guided tour to the Mekong Delta.
Alternatively, you can combine a visit to the Cu Chi tunnels with the Mekong River on a day trip from Ho Chi Minh with this tour.
If you have longer to spend in Vietnam, I recommend spending a night on a boat on the Mekong or at a homestay within the delta.
Where to Stay in Ho Chi Minh City: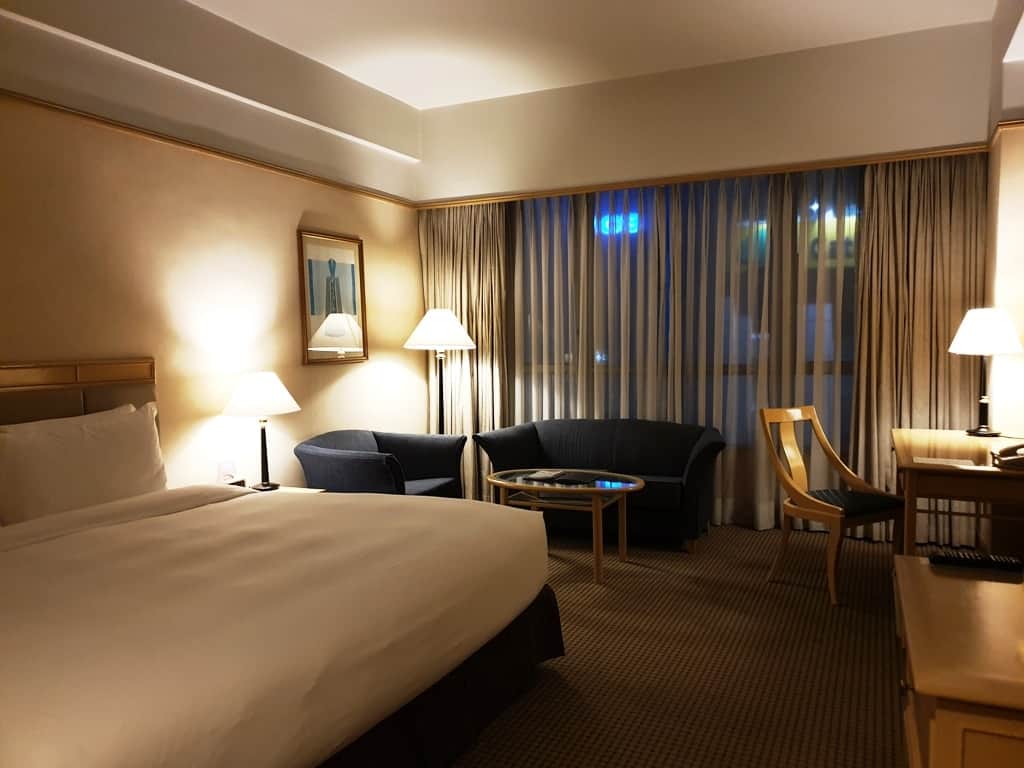 During my trip to Ho Chi Minh, I stayed at the New World Saigon Hotel, a modern five-star hotel that is well located for exploring the main sights within the city. Each of the rooms here is spacious and comfortable and there is a pool, bar, and restaurant on-site for added convenience.
For more information, you can check my detailed 2- day Ho Chi Minh itinerary.
Day 3 Fly to Danang > Hoi An
From Ho Chi Minh City you will head back to the airport to take your internal flight to Danang in Central Vietnam. This will be your gateway to the stunning city of Hoi An.
Click here to book either your shared shuttle or your private transfer from Danang airport.
Depending on what time of day your flight is, you may be able to squeeze in a little bit of sight-seeing in Danang before taking your taxi or shuttle to Hoi An. If this is the case, check out Dragon Bridge and Golden Bridge and perhaps Lady Buddha.
Alternatively, you could head straight up to Hoi An to really make the most of your time there. Hoi An is a city known for its architectural gems, its lunar festivals, and its exquisite tailoring and most people fall in love with it at first glance!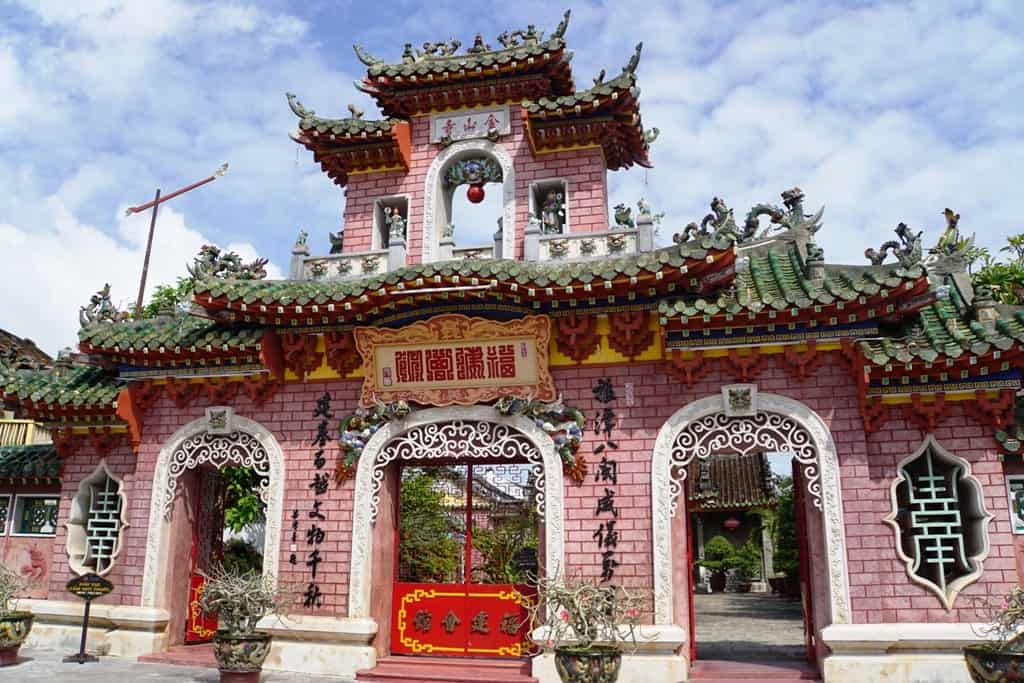 If you do wish to have clothes tailored, you'll want to make this the first stop on your itinerary so the artisans have time to put something together for you. I recommend Thang Loi tailors as they let you in on the silk-making process before you decide to buy!
After you've got your order in you can start to explore the Old Town, the colorful part of Hoi An that features the Japanese Covered Bridge, the Museum of Folk Culture, Chinese and Vietnamese temples and plenty of marketplaces. The mix of French and Asian architecture is really striking so there are photo opportunities at every turn.
After walking around the UNESCO World Heritage Old Town for a while, you might fancy stopping off in one of the French cafés which serve up delicious patisseries alongside tasty Vietnamese coffee – divine!
You can choose your evening activities depending on how tired you are, either visiting the night market, taking a river cruise or simply dining out in one of the many restaurants overlooking the lantern-filled city streets.
Day 4 Hoi An
On your second day in Hoi An, you'll want to decide whether you wish to explore more of the city (and have more items tailored!) or head further afield to discover some more interesting sites. I would recommend getting out to the My Son Architectural Site if you have time as the ruins were both beautiful and insightful.
I took a tour to My Son which took in the My Son UNESCO World Heritage Site as well as sunrise and wonderful views over the rural region surrounding Hoi An – Click here for more information and to book this tour.
As this was an early morning tour, it also left the afternoon free – ideal for relaxing and napping at the beach! I chose An Bang Beach, a peaceful spot with warm golden sands and a charming collection of beach bars and restaurants.
Where to Stay in Hoi An:
I would highly recommend staying at the KOI Hoi An Resort and Spa when visiting Hoi An as this tranquil hotel features everything you need to unwind after a day of busy city exploration. The hotel is set on the outskirts of the city, on the banks of the De Vong River and it boasts a gorgeous outdoor pool which is the perfect place to spend the day if you have longer to spend in Vietnam.
For more information, you can check my 2-day Hoi An itinerary.
Day 5 Hue
Your next destination in Vietnam is the city of Hue, the country's ancient citadel and capital. This city is home to ancient tombs, a walled fortress and a plethora of pagodas that will all inspire history buffs and culture travel extraordinaire!
Start your day exploring the Imperial City palace grounds, taking in all of the buildings both old and new that lie within the citadel. There are ongoing restoration works taking place so each time you visit you'll be able to see something new. From here you can move on to the Hue Provincial Museum or hop on a boat to ride down the Perfume River.
This journey will take you towards the Thien Mu Pagoda (Pagoda of the Celestial Lady), one of the tallest religious buildings in Vietnam. This is a peaceful trip and is a must for your time in Hue.
Another highlight of your visit to Hue will be the ancient tombs of the emperors. These tombs, the Khai Dinh Tomb, the Minh Mang Tomb, and Tu Doc were each designed by the emperors themselves to be extravagant resting places for them once they passed.
Booking a guided tour in Hue is a good option if you wish to enjoy additional information about each of the sites and to make the most of your day.
Where to Stay in Hue
My choice of where to stay in Hue would be The Imperial Hotel, a five-star hotel that is one of the finest in the city. Imperial Hue, as the name suggests, is ideal for exploring the Imperial City so you won't have to go far to enjoy the major sites. This luxurious hotel blends Eastern and Western styles and features everything you need for a calm and comfortable stay.
For more information, you can read my detailed one day in Hue itinerary.
Day 6 Fly from Hue to Hanoi
Your last main journey will take you from Hue to Hanoi, a flight that takes around 1h15. As the journey is so quick you'll be up there and exploring in no time! Plus, there are various options throughout the day so you can be as flexible with timings as you like.
When you arrive into Hanoi you'll want to head straight to your hotel to drop off your bags and settle in before discovering some Old Town sites. The Old French Quarter is a good place to start when it comes to Hanoi as this area has a wonderful mix of Vietnamese and French architecture and culture. Many of the sites located in this region are situated on the banks of lakes, and they can easily be reached on foot, with leisurely strolls between one site and the next.
On the first day of your Hanoi itinerary, head out to admire the Tran Quoc Pagoda on the West Lake, the Presidential Palace, the One Pillar Pagoda, and the Thang Long Imperial Citadel. Depending on what time you arrive, you may also have the chance to visit the Ho Chi Minh Mausoleum but only if you can get there before lunchtime.
If you have time on day one in Hanoi, you might also want to visit the Hoa Lo Prison Memorial, the Temple of the Jade Mountain on the Hoàn Kiếm Lake or catch a show at the Thang Long Water Puppet Theatre.
Day 7 Hanoi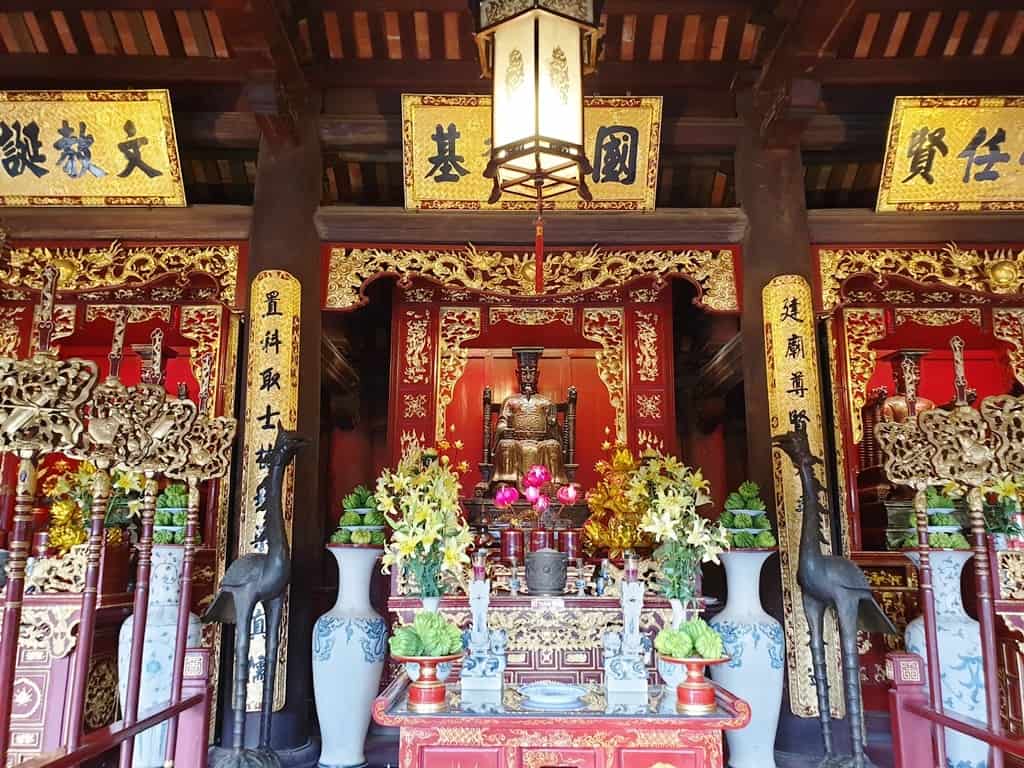 On your next day in Hanoi, you might want to catch up on any sites you didn't have time for yesterday before making your way to the Vietnam Museum of Ethnology, a site that offers visitors an insight into the 54 different ethnic groups in Vietnam.
After this, history lovers may want to go to the Vietnam War Museum and/or the Temple of Literature. Each of these sites is filled with fascinating stories of a time gone by in Vietnam, stories that have shaped the lives of Vietnamese people to this day.
For the perfect Instagram shot, head to the iconic Train Street, a narrow residential street that had a working railroad running right through the middle of it! While you're here, check out the small market stalls and street food vendors selling homemade goods.
Day 8 Hanoi Day Trip to Tam Coc
If you've managed to squeeze in enough city sights in two days, then use your third day in Vietnam to take a day trip out to Hoa Lu, Tam Coc, and the Mua Cave. This day trip really packs a lot in and allows you to enjoy a boat ride, hike, traditional village visit and a trip to a cave. The views out here are really impressive and it will be a welcome change after days and days spent in cities.
Click here for more information and to book this tour.
Day 9 Hanoi to Halong Bay
The final stop on your Vietnam itinerary is, of course, the world-famous Halong Bay. This unbelievable bay is one of the most beautiful in the world, with majestic limestone karst peaks piercing through the peaceful waters of the bay.
The region is scattered with tiny islands, grottos, caves, and coves that give you plenty of spots to explore. A day trip on a boat gives you the chance to get up close and personal with these spots of natural beauty, allowing you to kayak through caves and enjoy a seafood lunch while overlooking the bay.
Click here for more information and to book this cruise.
If you have longer to spend in Vietnam then you could choose to take an overnight trip to Halong Bay, spending time aboard a junk boat or on one of the islands.
Where to Stay in Hanoi:
During my trip to Hanoi, I stayed at the Hotel Du Parc, a luxurious hotel located towards the south of the city. This is ideal for those who want to be a little further away from the hustle and bustle of the city and who like their creature comforts. Hotel Du Parc boasts an on-site spa, restaurant, cafe, bar, and fitness center.
Alternatively, Apricot Hotel is a good choice for those wishing to stay in the heart of the French Quarter. This chic hotel is situated right next to the Hoan Kiem Lake and has elegant rooms, a rooftop pool and spa treatments available.
Day 10 Hanoi – flight home
It's now time to say goodbye to the wonderful country of Vietnam and head back home or onto your next destination.
For more information, you can check my detailed 4 days Hanoi itinerary.
This 10-day Vietnam itinerary should give you enough inspiration to start planning your trip to this incredible Asian destination. You can either follow my route exactly or if you have additional time you could add on a hiking trip to Sapa, an island escape to Phu Quoc or a trip inland to Dalat.
Let me know if you follow my itinerary through Vietnam and what your favorite parts were!