This post is also available in: French
Looking for the perfect 3 Day Budapest Itinerary for first-timers? This itinerary covers the best of the city, from Buda Castle and Trinity Square to a dinner cruise on the Danube and a visit to the thermal baths. You can see it all with just 3 days in Budapest!
The capital of Hungary has increasingly become a must-visit destination for those wanting to experience grand architecture, a vibrant cultural and historical background, and a romantic yet affordable getaway. The city itself is split into the 'Buda' and 'Pest' sides, bisected by the Danube River.
Budapest was added to the UNESCO World Heritage List and is nicknamed "Paris of the East". It thrives with cultural, architectural and historical significance. With the multitude of exciting things it has to offer, it will be hard not to fall in love with the beauty and romance of the city, even in just 3 days time.
You might also like Miss Filetista's Budapest's Instagram Guide.
Disclaimer: This post contains an affiliate link. This means that should you click on certain links, and then subsequently purchase a product, I will receive a small commission.
Is 3 Days Enough To See Budapest?
Romantic, historical, and affordable, Budapest is a city you could easily spend days wandering. You could easily plan a whole vacation around the city. But if you're adding Budapest to part of a longer Europe itinerary, 3 days is the perfect time to see the best parts of Budapest.
With three days in Budapest, you can spend a day seeing some of the top historical and cultural sights, cruise down the Danube, and truly explore both sides of the city. Plus you'll still have plenty of time to shop and dine.
If you're super short on time, 2 days in Budapest is also doable, though you might miss a few things. For a longer Central Europe trip, I recommend planning about 10 days for Prague, Vienna, and Budapest.
Is The Budapest Card Worth It?
Yes and yes! The Budapest Card is my #1 tip for seeing the best of Budapest in 3 days.
The Budapest Card is the official CityPass, and a must have when planning what to do and see in Budapest in 3 days. It includes free public transportation for when you're tired of walking plus complimentary entrance to 19 museums and a thermal bath, and 50% off even more attractions. They even include luggage storage!
You can get a Budapest Card for 24h, 48h, 72hr, 96h, and 120h. Depending on your arrival and departure times, the 72h card is probably best for your 3 day Budapest itinerary.
I've noted in all the activities below if it's included as part of the Budapest card – most of them are!
Click here for more information and to buy your Budapest Card
What to do in Budapest in 3 days: An itinerary for first-time visitors
3 Day Budapest Itinerary- Day One Exploring Buda
Morning:
The Royal Palace (Buda Castle)
The extravagant Buda Castle is renowned for being the home of the Hungarian kings of Budapest. It was first built in the 12th century but has been consistently rebuilt and expanded upon since then. Today, it is home to the Budapest History Museum and the Hungarian National Gallery, where visitors can find a wealth of information on the history of the Hungarian painting and the city itself through various pieces of artwork and artifacts. Within the castle are also the Eugene of Savoy Monument, a statue dedicated to one of the most successful military commanders in modern European history, and Matthias Fountain, one of the most frequently photographed landmarks in Budapest.
Budapest History Museum: Free with Budapest Card
Opening Hours: 1 March – 31 October 10.00-18.00, Monday closed
1 November – 28 February -10.00– 16.00, Monday closed
Admission fees: Adults  HUF 2400, Students (6-26 years old)/ Pensioners (62-70 years old) HUF 1200

Hungarian National Gallery: Free with Budapest Card
Opening Hours: Tuesday-Sunday 10 am – 6 pm, closed on Mondays
Admission fees: Full price: HUF 1,800
Sandor Palace and the Change of the Guard
Sandor Palace has been the official residence of the President of Hungary since 2003. Here, visitors can witness the impressive changing of the guard which takes place every hour for a few minutes at a time. This is a great activity to watch if you are traveling to Budapest with kids.
Trinity Square
The square lies in the heart of Budapest's castle district. A white column stands at its center, while the former town hall and the most important church in Buda, Matthias Church, lies within the square.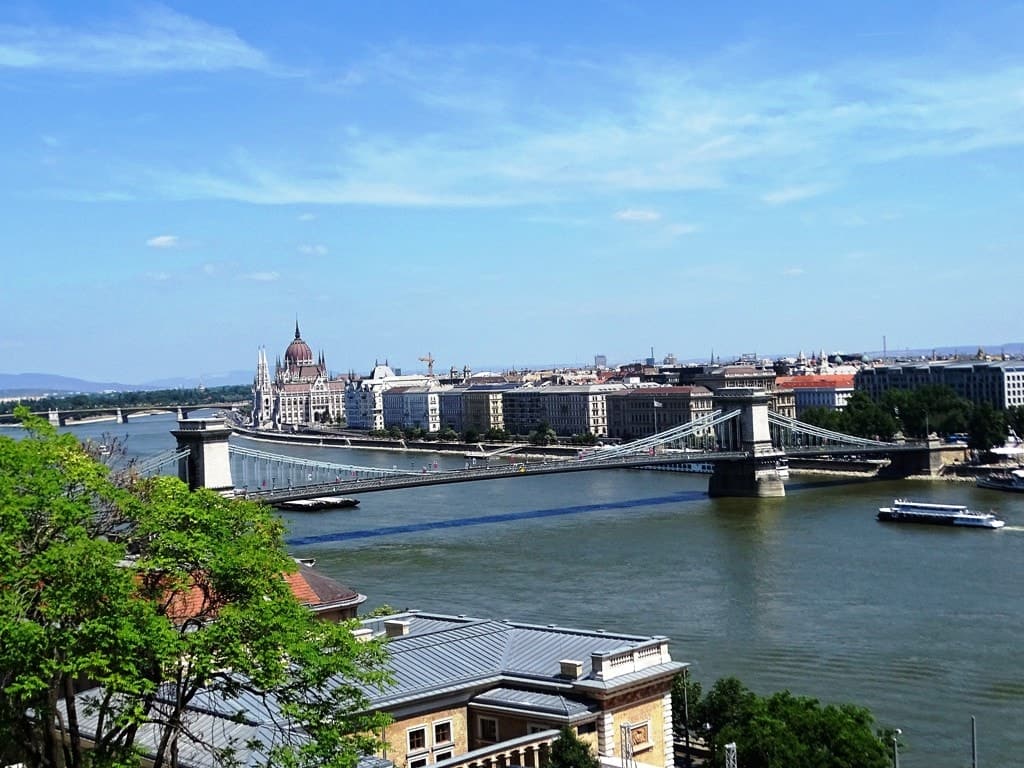 Matthias Church
Built in the 13th century, Matthias Church holds significant religious weight as one of the most important churches in Hungary. It is richly decorated, and visitors can see the sarcophagus of King Béla III and a replica of the coronation regalia.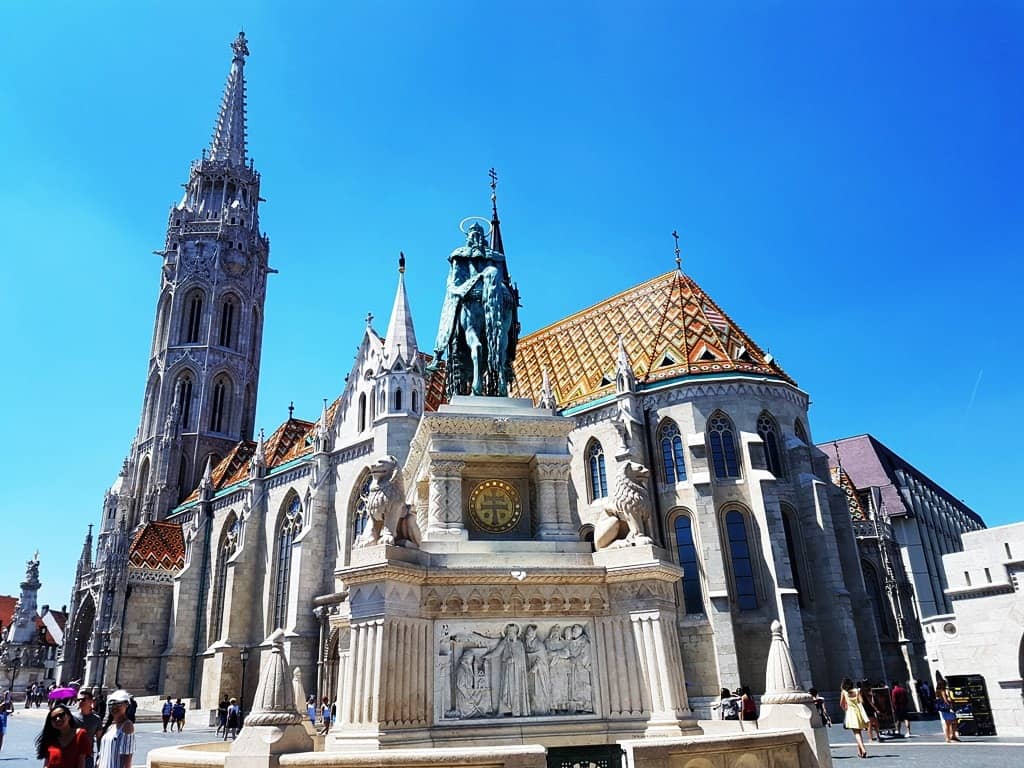 Fisherman's Bastion
Situated on the bank of the Danube river and near Matthias Church is the neo-Gothic and neo-Romanesque style terrace of the Fisherman's Bastion. It was built between 1895 and 1902 and is popular because of the spectacular city views it offers.
Hungarian History 3D Show
Inside the 700-year-old Rock Chapel is a 3D cinema experience detailing Hungary's colourful and rich past. It shows 1000 years of history in 15 minutes, and also takes you through the impressive story of the Buda Castle.
Opening Hours: Monday – Sunday 10.00-18.00

Admission fees: HUF 1500 Free with Budapest Card
Buda Tour
Starting at 2.00pm, the walking tour takes you through points of interest within the Buda castle district, complete with a well-informed English-speaking guide. Tours take place daily, and no registration is required.
Daily at 2:00 pm: Free with Budapest Card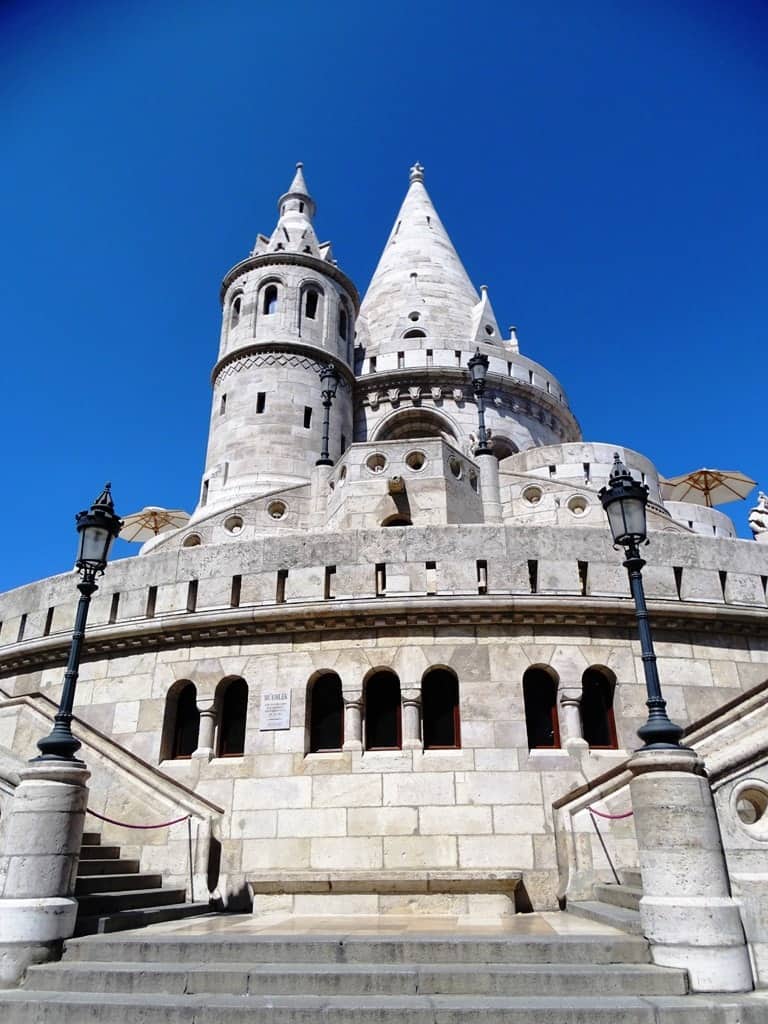 Afternoon:
Budapest Gala Concert at Pesti Vigado
To taste the spirit of the world-class classical music scene Budapest has to offer, attend the 90-minute long concert in the prestigious PestiVigado, one of Hungary's most famous theatres.
Enjoy a buffet dinner while taking in the incredible cityscapes from the Danube River. The cruises take one and a half hours long, with the added option of experiencing classical organ music and a folk dance performance.
For more information and to book a cruise check here.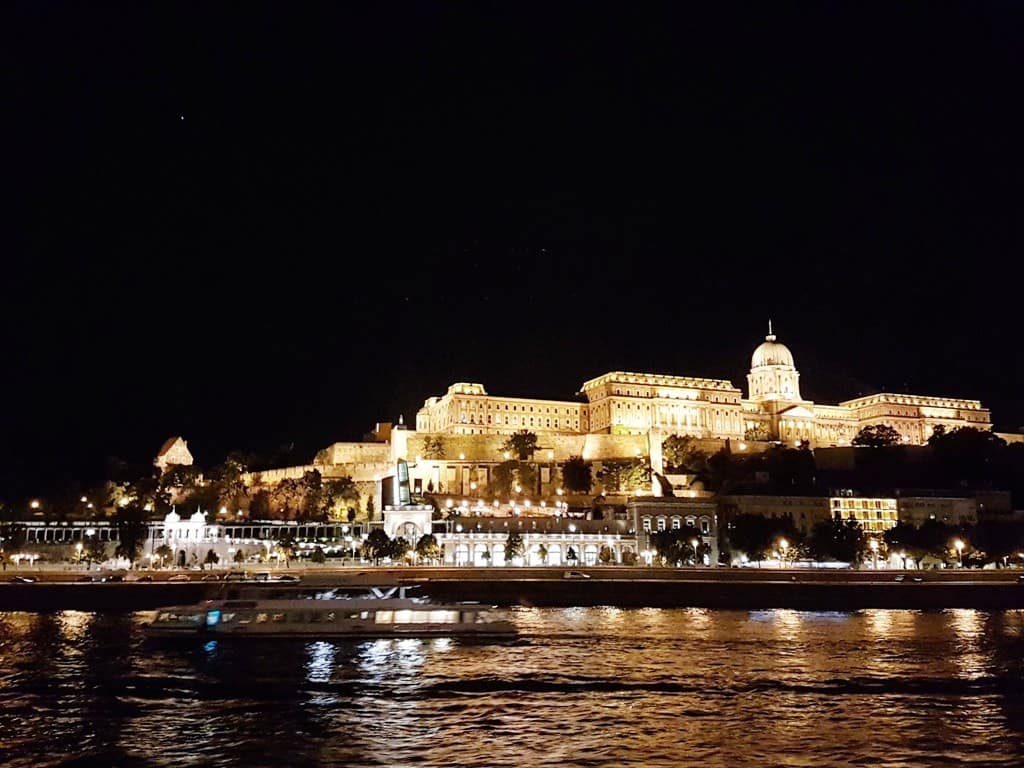 Read here my review about the Gala Concert and the Dinner Cruise with Hungaria Koncert
3 Day Budapest Itinerary – Day Two Exploring Pest
Morning:
Pest Walking Tour
Starting every day at 10.00 am, the walking tour comes free with the Budapest Card and helps you explore points of interest on the Pest side. Tours are registration free and come with an English-speaking guide.
Daily at 10:00 pm: Free with Budapest Card
St. Stephen's Basilica and Panorama
This Roman Catholic basilica was named after Stephen, the first King of Hungary. Its construction was completed in 1905, and it is presently the third-largest church building in Hungary. Don't forget to climb to the top to admire the panoramic views of Budapest.
Panorama:
Opening Hours: 1 October – 30 June 10.00 a.m to – 4.30 p.m.

July 1 to September 30 -10.00 am to 6.30 p.m
Admission fees: Adults HUF 500, Students (6-26 years old)/ Pensioners (62-70 years old) HUF 400
15% Discount with Budapest Card

The Hungarian State Opera House
This neo-Renaissance opera house was opened in 1884 and is a venue for opera and ballet shows. Frescoed ceilings and statues decorate the interiors. Tours of the opera house are available to visitors.
Opera Tours:
Opening Hours: daily at 2 pm (only in English), 3 pm and 4 pm
Admission fees: Standard ticket HUF 2.990, Student ticket HUF 1.990 20% Discount with Budapest Card
If you want to take photos, you want a Photo ticket: HUF 500,-/camera
For a 10-minute mini-concert: HUF 690,-/person
Hungarian National Museum
This extravagant museum in Budapest's Palace District was founded in 1802 and is dedicated to the art, archaeology and history of Hungary. It is the oldest public museum in Hungary.
Opening Hours: 10.00-18.00, Monday closed
Admission fees: Adults HUF 1600, Students (6-26 years old)/ Pensioners (62-70 years old) HUF 500, Photography permit HUF 500 Free with Budapest Card

more info: https://mnm.hu/en
Freedom or Liberty Square
Regarded as one of the most beautiful squares in the country, this landmark holds an emotional past. The Stock Exchange Palace, the Hungarian National Bank, and the American Embassy are located within its grounds.
The Parliament
Both a popular tourist destination and notable landmark, the Parliament holds the seat of the National Assembly of Hungary. Tours of the Parliament are available to visitors.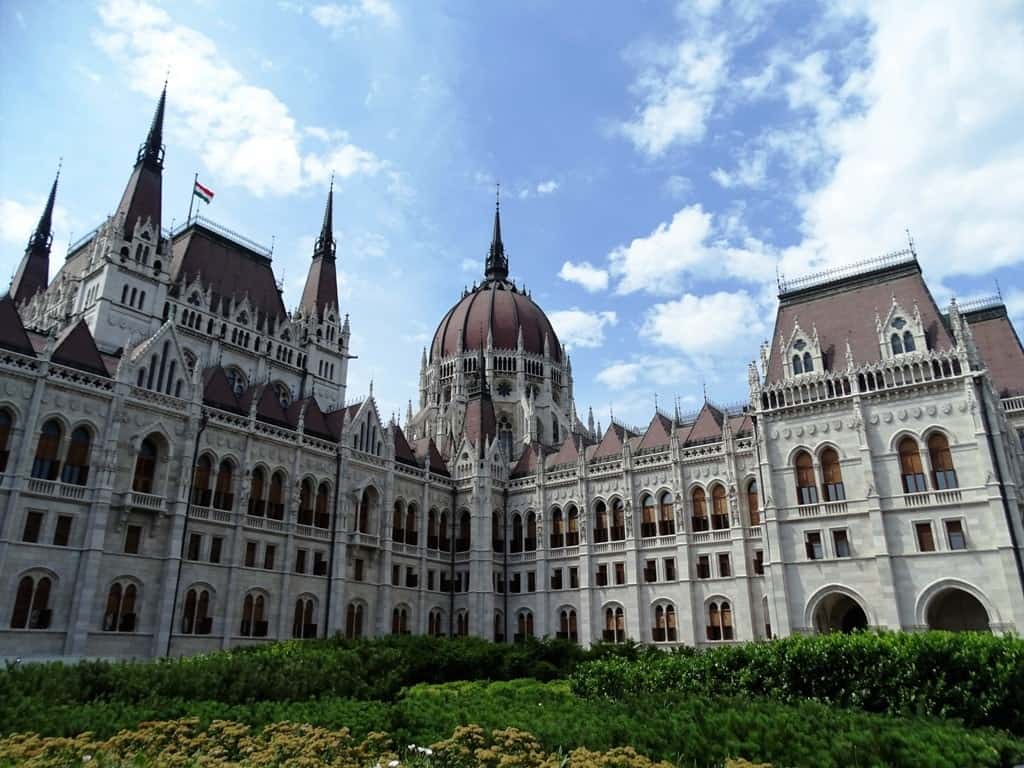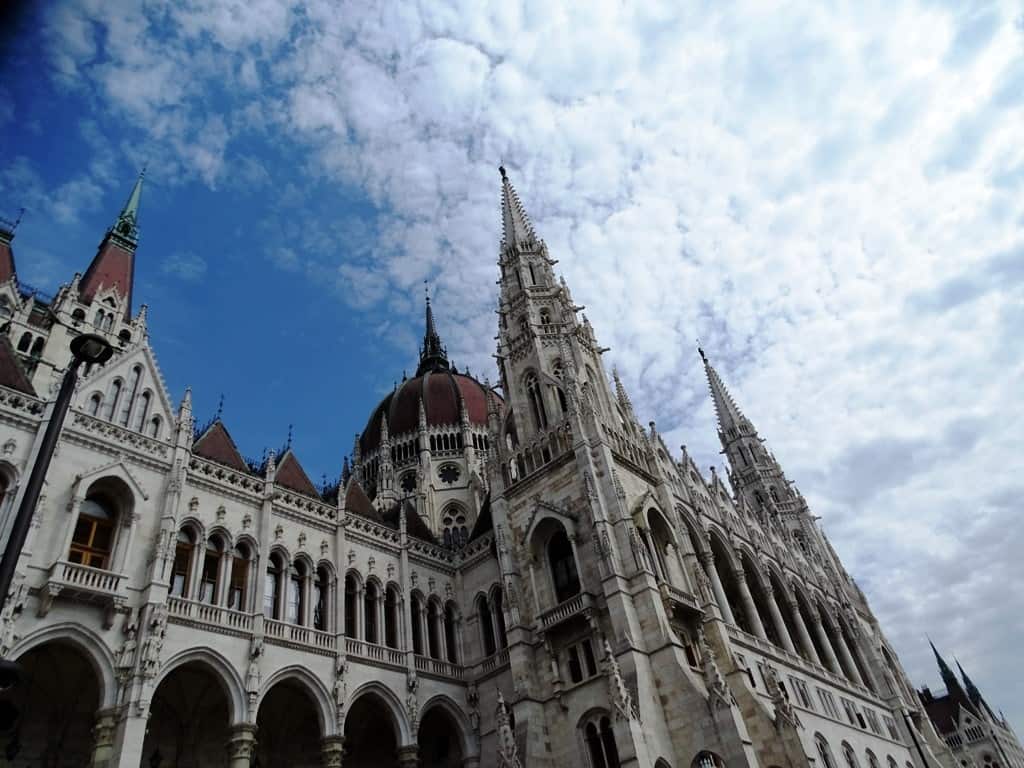 Opening Hours: 1st April–31st October Monday–Sunday: 8.00 a.m.–6.00 p.m.
1st November–31st March -Monday–Sunday: 8.00– 16.00
Admission fees: EU citizens (adults) HUF 2400, EU citizens (students) (ages 6-24) HUF 1300
Non EU citizens (adults) HUF 6000, HUF 3100
more info: https://www.parlament.hu/en/web/house-of-the-national-assembly
Afternoon:
Ruined Pubs
There are a number of ruined pubs in the city to explore, but the best-known by foreigners and locals is Szimpla Kert where they offer a farmer's market and brunch at the weekend, amongst other programs. It is also a perfect place to unwind for drinks. If you happen to be in Budapest at the weekend, don't miss the delicious brunch made with products from the Farmer's market.
Brunch fees: Saturday HUF 4.000 p/p and Sunday 5.000 p/p
Shoes on the Danube
When in Budapest for 3 days, a visit to this Holocaust memorial is a must. The 60 iron-cast shoes along the river are a moving remembrance to those who were shot into the Danube by Arrow Cross militiamen in 1944–1945.
Gozsdu Courtyard
To unwind after a long day of exploring Pest, food and drinks at this popular local haunt is a must, where you will find a wide variety of restaurants, pubs and bars.
3 Day Budapest Itinerary – Day Three Shopping & Thermal Baths
Morning:
Vorosmarty Square
Located in the city centre, this public square is dedicated to the poet Mihály Vörösmarty, whose statue you can see in the centre. Make sure to stop by for coffee at Café Gerbeaud, known as one of the greatest and most traditional coffee houses in Europe. The decor inside the Café Gerbeaud is amazing, so if you visit Budapest during winter, it's a must see. Unfortunately, since my last visit to Budapest a few years ago they have ridiculously raised the prices. Two desserts (tiny portions) and an iced coffee cost us 30 euros!
Shopping in Vaci Utca
Considered as one of the most famous streets in Budapest, Vaci Street is one of the main pedestrian streets in the city. There are a large number of shops and restaurants lining the street catering to tourists.
Tip: there is a big shop called Paprica Market that sells souvenirs. The shop is nice and really organised, but you can find the same stuff at much lower prices at the Market Hall.

Great Market Hall
Built in 1897, this market hall is known as the most beautiful in the city. It is a place bustling with trade where you can people watch, browse and shop for various foods and goods.
Hike Gellért Hill to the Citadella
This 235m hill overlooks the Danube and provides a stunning view from the Citadella, a type of fortress built in 1851. The hill itself was named after the man who was thrown to his death from it, Saint Gerard.
Coffee at Hotel Gellért
After the hike, make sure to stop by the Art Nouveau style Gellert Hotel's Espresso Cafe, which stands at the foot of Gellert Hill, for coffee, homemade cakes, and pastries. (Here the pastries were delicious and really good priced).
Afternoon:

Visit the Thermal Baths
If you only spend 3 days in Budapest, you must experience the world-famous natural thermal baths that it has to offer. The Gellert Baths is located inside Hotel Gellért and provides a swimming pool surrounded by immaculate architecture; the Széchenyi Baths are the most well-known and hold the title of the largest medicinal baths in Europe, and the Kiraly Baths are small Turkish baths and the oldest of its kind in Budapest. I went to the Kiraly Baths, and it was a very traditional experience as most of the visitors were locals. (photos weren't allowed inside the baths) Next time I am heading to the other two.
Budapest card offers 20% discount on the entrance ticket to the Gellert Baths, Széchenyi Baths, and Kiraly Baths and free entrance to the Lukacs thermal baths.
Book your skip-the-line ticket to the Széchenyi Bath here.
Where to stay in Budapest

Hotel Kempinski Corvinus
I had the pleasure of staying at this stylish hotel. It is in a great location; only minutes walk from the station. Within the hotel are restaurants and bars as well as a spa, an indoor pool and a gym.
Read my review about my stay at the Kempinski Corvinus Hotel
Click here to see the latest prices / Check out TripAdvisor Reviews
Hilton Budapest
Formerly an old 13th-century monastery, this hotel is located opposite The Fisherman's Bastion and provides full amenities including a restaurant, bar, gym and sauna.
Click here to see the latest prices / Check out TripAdvisor Reviews
Promenade City Hotel
I stayed here on my first visit to Budapest. Located in a shopping street, this modern hotel offers Wi-Fi, a mini bar, flat-screen TVs and a complimentary breakfast.
Click here to see the latest prices / Check out TripAdvisor Reviews
Aria Hotel.
This music-themed hotel located next to St Stephen's Basilica is within walking distance to attractions and offers modern amenities and facilities as well as complimentary breakfast, afternoon wine, and snacks.
Click here to see the latest prices / Check out TripAdvisor Reviews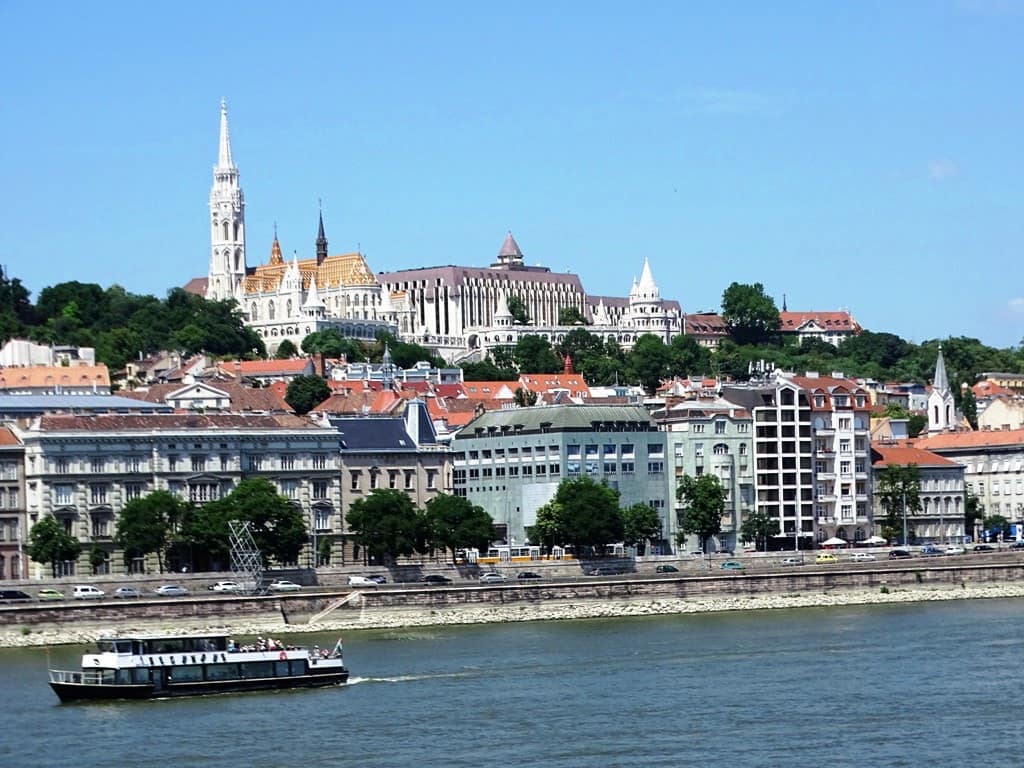 How to get from the airport to Budapest City Centre and Vice Versa
Before I arrived in Budapest, I booked a transfer service between the airport and the hotel with a company called miniBUD. When you leave the luggage area of the airport, there is a kiosk where you have to check in and wait for your minibus. Unfortunately, we had to wait for one hour and a half at the airport for our transfer to come. Meanwhile, other minibusses of the same company were coming all the time. Our ride cost us around 9 euros each, and I totally regretted not taking the public transport to the city centre. The staff of the miniBUD company at the airport offered no explanation at all, all they did say was that they were sorry and they were giving us a new arrival time for our bus.
On the way to the airport, we took the public transport which is free with the Budapest Card. It was very easy, and it took us exactly 40 minutes from the time we left the Kempinski Hotel to arrive at the airport. You need to take metro line M3 and get off at the end of the line at station Kőbánya-Kispest. From there you take the bus number 200 E, and that is all.
Now if you want to get to the airport by private transfer I recommend Welcome Pickups, it is a company I have used a lot around Europe, they charge the same as a taxi, but there is a driver waiting for you at the arrivals with your name on a paper, a bottle of water and many tips to share about the city.
Click here for more information and to book your private transfer.
How to Get Around Budapest
Inside the city of Budapest, we mostly walked as part of experiencing Budapest is simply walking around.
However, there are also several public transportation options – some of which are included with your Budapest Card.
Tramlines 2, 4, and 6 and the 4 metro lines will get you to pretty much all of the tourist destinations on this list.
There are also taxis available. I once took one that the hotel ordered for me. One important note on taxis is to only use the official ones.
Another fun option is the hop-on hop-off bus. You can buy a 24h or 48h pass and it will take you directly to most of the tourist attractions.
When Is The Best Time to Visit Budapest?
Like most European destinations, the shoulder season is the best time to visit Budapest. For the best of Budapest in 3 days, March-May and September-November are the perfect months to visit. You'll have mild weather and easier access to the popular spots without all the tourists.
Note that May and November can be rainy, so pack your raincoat.
Lots of events are held in the spring, such as Spring Festival in March-April and Gourmet Food Festival and Budapest Beer Week in May. If any of those interest you, you may want to check the dates for the current year when planning your trip.
Summer in Budapest is crowded and hot, with a decent amount of rain.
Autumn is another ideal time to visit, with long, sunny days and smaller crowds. Budapest holds their own Oktoberfest and that week often tends to be a bit more expensive to visit.
Winter in Budapest is quite cold but the Christmas season is magical. I would definitely consider adding it to your European Christmas destinations list.
Have you been to Budapest? Do you have anything to add to this 3 -day Budapest itinerary?
Did you like this post? Pin it!
I would like to thank the city of Bydapest for providing me with the Budapest Card.