Greece is considered one of the top summer destinations worldwide. What is not widely known, is that Greece is a great winter destination as well, with many sites worth visiting and many activities worth doing. Here are some reasons why you should visit Greece in winter.
Why you should visit Greece in Winter:
Greece in winter is cheaper
If you are traveling to Greece during winter you will see that everything is cheaper and especially in popular summer destinations. There are a lot of Greek islands that you can still visit in winter and although some hotels and restaurants do close,  there are always some that are still open with very low rates compared to summer. Also, the restaurants that stay open are the ones that the locals visit, so you are bound to eat some good food. So if you don't have the Greek beaches in mind there are a few islands that can be easily visited in winter, for example, Santorini, Crete, Syros, Corfu, Rhodes and Hydra to name a few. During winter all the air fares are cheaper as well, both domestic and international. I have recently booked a return air ticket from Athens to Santorini with only 30€. Especially Santorini is great during winter as it less crowded and you will take the perfect photos.
It is less crowded during winter in Greece

During the busy summer season, everything is crowded. The lines for the Acropolis are big. The little alleyways of the islands are filled with people. On the contrary, during winter you will have a more enjoyable experience having the site just for yourselves and a few more.  You shouldn't worry about the weather either. Although it gets cold from December till February winters are usually milder compared to most countries.
Nice cities to explore
Athens, the capital of Greece is a great destination all year round. You will see less tourists in winter and you will get the chance to observe the local life. Apart from Athens and its countless sites that you can visit there are other beautiful cities in Greece worth exploring, Thessaloniki in the north is a very vibrant city with many archaeological sites, a great food and shopping scene and a lively nightlife. Kavala located in the north of Greece as well is a very picturesque seaside town built amphitheatrically with many sites worth visiting.
Greece is linked to summer holidays, sandy beaches, turquoise waters and beautiful islands. What is not widely known is that Greece has some amazing places to visit during the winter as well. Imagine picturesque villages on the mountains, hiking paths in forests, beautiful lakes , vibrant cities, uncrowded archaeological sites and even snow.
Great winter destinations to discover
Apart from the big cities and the Greek islands that one can visit during the winter, Greece has many popular winter destinations as well, with great natural beauty. The beautiful villages of Zagorohoria and the town of Kastoria in Epirus, Pelion villages, Arachova and lake Plastira near Meteora in Thessalia. Kalavryta, Mani and Nafplio in Peloponnese to mention a few. All these areas and much more make the perfect winter destination with their picturesque scenery, archaeological sites, incredible nature and local cuisine.
A variety of sports activities to do during winter in Greece

Did you know that you can ski in Greece? There are a few big ski and snowboards centres in Greece like the one in Arachova and Kalavryta. Other sports activities include hiking trails in the mountainous regions, rafting in one of the country's rivers and horseback riding. One of the world's leading athletic event takes place in Athens every November, the Athens Marathon, where athletes from all over the world come to run the original classic route.
5 places to visit in Greece in winter
Pelion Villages
The mountainous area of Pelion is located in the East Thessaly region in central Greece. What makes this area unique is that is surrounded by the sea and the mountain top villages enjoy magnificent views either of the Aegean Sea or the Pagasitic Gulf. The area is full of picturesque villages with unique architecture, hiking trails in the forest, tasty local cuisine and a ski centre. The area of Pelion is the perfect destination for the nature lovers. For more inspiration, you can check my posts:
Pelion Greece: Villages of Tsagarada, Mouresi, Kissos
Pelion villages Portaria and Makrinitsa
Kalavryta
The town of Kalavryta is situated in the mountainous area of North Peloponnese in Greece. It is a popular destination among the Greeks due to its close proximity to Athens. The area around Kalavryta is a place of unique natural beauty. There are many things one can do in Kalavryta like ride the rack railway called Odontotos, hike the Voureikos gorge, visit the ski resort or visit one of the many famous orthodox churches nearby. For more information on what to do in Kalavryta, you can read my post: Things to do in Kalavrita, Greece.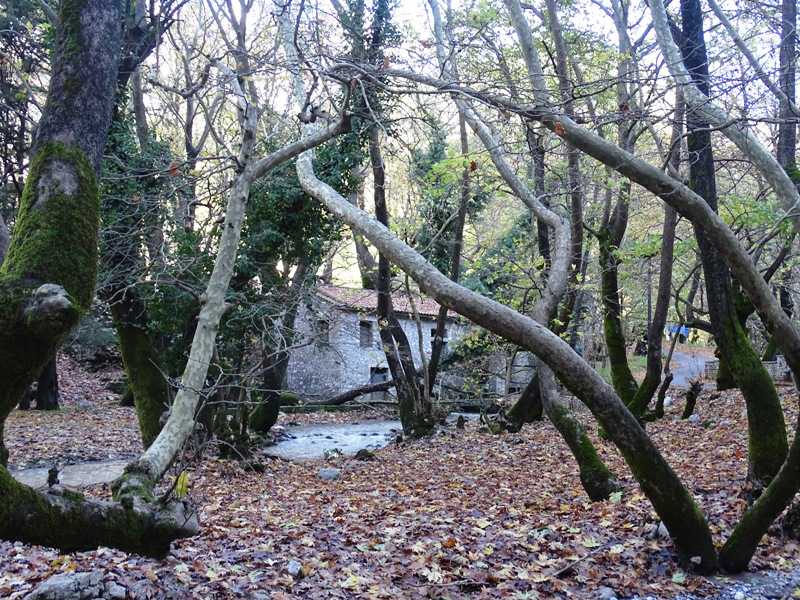 Arachova
Arochova is a mountain village at the foot of Mountain Parnassus in Central Greece. The village of Arachova is a cosmopolitan destination with great food, fantastic hotels and bustling nightlife. There are many natural trails at the area and one of Greece's most popular ski resorts. Nearby, you will find the archaeological site of Delphi part of the UNESCO heritage centres. You can read my post: A day trip from Athens- Delphi Tales from Greece.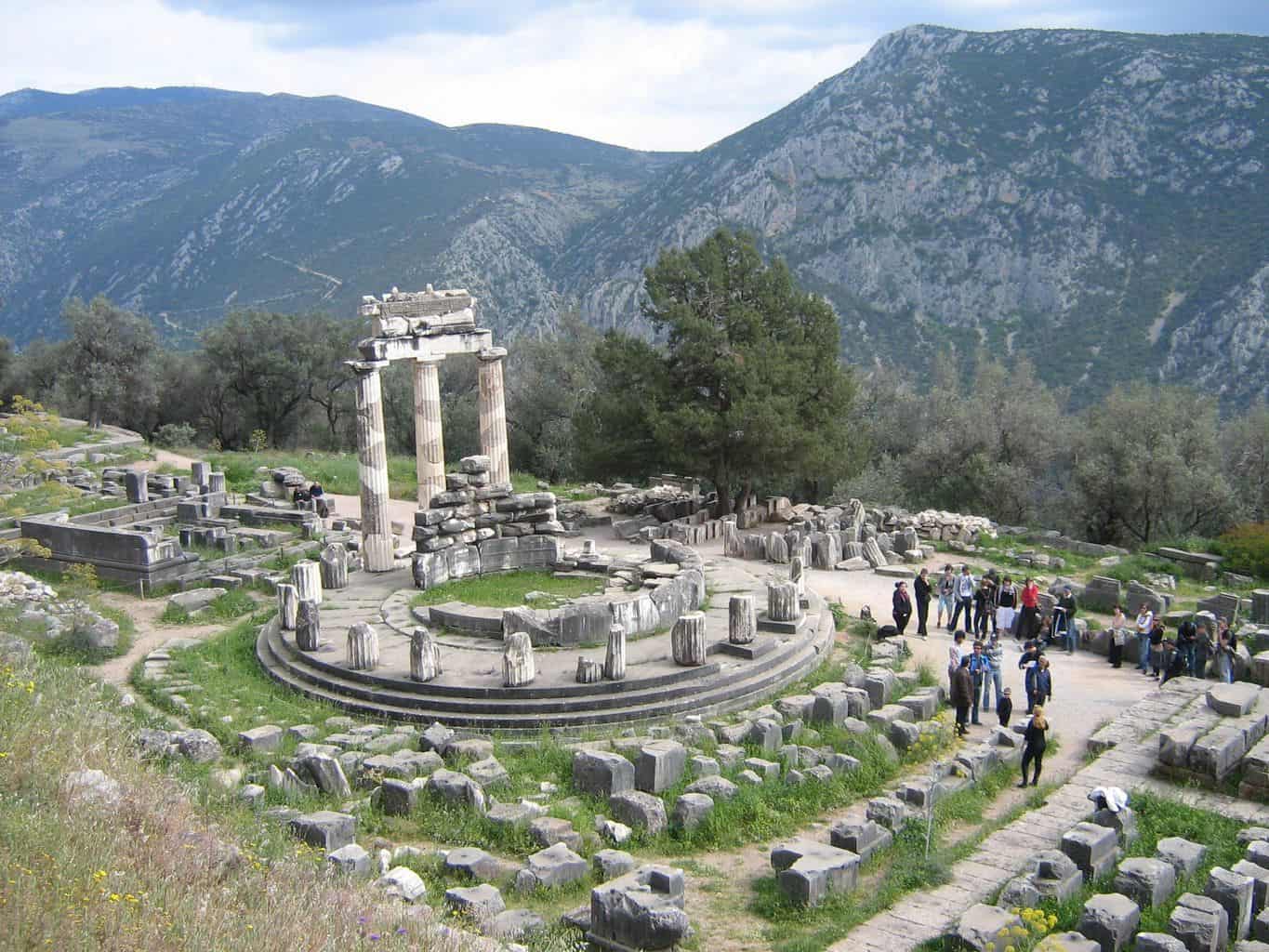 Karpenisi
Karpenisi is located in the mountains of Central Greece. The town of Karpenisi and the nearby villages with the traditional architecture are nestled in an area of unique natural beauty. The area is perfect for sports enthusiasts as one can hike the numerous trails, do mountain biking, rafting at Trikeliotis river, horseback riding and ski. There are also some culinary treasures in the area as one can taste trout from the river, local sausages and cheeses among others.
Ioannina town and Zagorohoria villages
The beautiful town of Ioannina is located in Epirus region in Nothern Greece. It is a town of a multicultural background drenched in history. Ioannina has been influenced over the years by the Christians, the Ottomans and the Jews. Within the castle's walls, you will find the old part of the city filled with historical monuments, but what dominates the city of Ioannina is Lake Pamvotis with its small island in the middle. For more information about Ioannina you can read my post: Top things to do in Ioannina, Greece.
At the mountains surrounding the town of Ioannina you will find a complex of 46 stone built villages called Zagorohoria. These picturesque villages are built amphitheatrically on the top of the mountain and are surrounded by lush forest and arched stone bridges. The region offers a variety of outdoor activities like hiking, rafting and horseback riding.
These are just a few places one can visit in Greece during winter. Other options include the Prespes Lakes, the lake town of Kastoria, Metsovo, the town of Thessaloniki and Xanthi.
Now you know and you can too, arrange your winter visit to Greece.
Have you ever visited Greece in winter?
Did you like it?