Paris is one of those cities where there is so much to do and see that visiting it can become overwhelming. It also tends to be pretty crowded which can make visiting certain sites difficult. However, the historic sites and everything else offered in the City of Light can easily be experienced with a Paris city pass by Turbopass. At my recent trip to Paris, I used the Paris City Pass,
The Benefits of the Paris City Pass
There are plenty of benefits that come with buying one of these passes. Below are some of the top reasons why it's worth investing in.
You Can Visit the Same Attractions
Unlike some passes which only let you experience certain sites once, the Paris Pass will let you visit whatever sites you want as many times as you'd like. This is great because if you feel like you weren't able to fully see everything in one spot on one day you can just go back the next day.
It Will Help You Save Money
Having to pay separate museum and other attraction fees can add up. With the Paris Pass, this isn't something you'll have to worry about. You pay a flat fee for the pass and then you're free to take your pass throughout the city to experience it without needing to pay in order to enter certain attractions.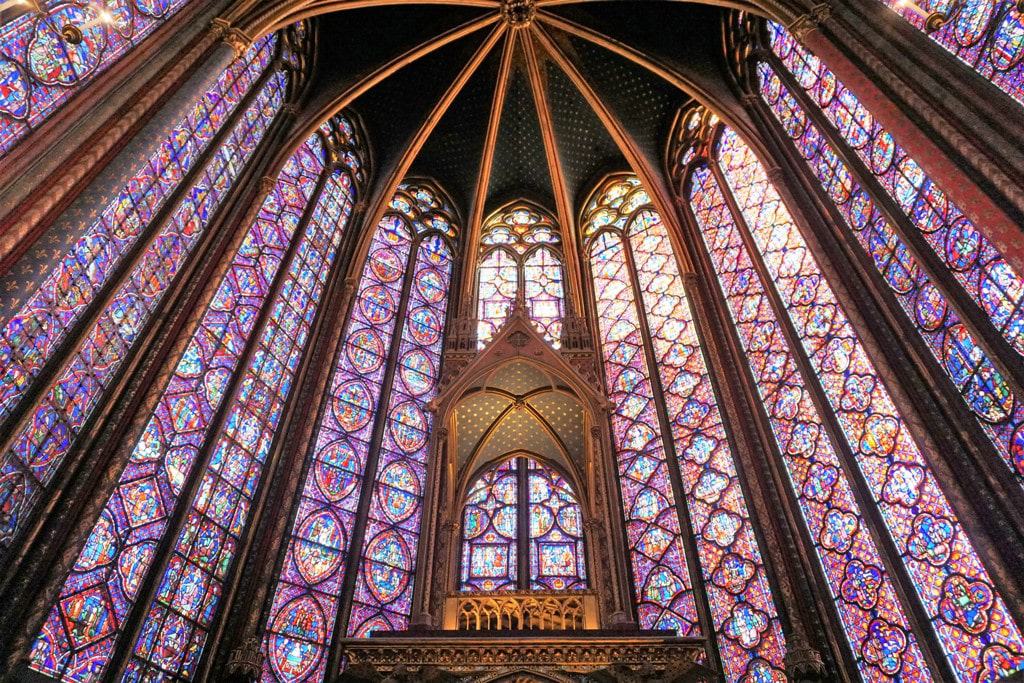 You Can Skip the Long Lines
Paris is a popular city, in fact it's believed more than 20 million people visit the City of Love every year. With all of these tourists, long lines at popular attractions can make the visit a little daunting. However, with the pass you'll often be able to skip these crazy lines at many attractions.
You might also be interested in: A 3 days in Paris itinerary.
It Includes Transportation Tickets
Almost every city you visit can often be difficult to navigate, especially if it's your first time there.P aris has an especially intricate transportation system and it can be very difficult to catch a bus, the metro or boat. The pass will help you to find a spot on these transportation methods and ensure you get where you need to go without problems.
Attractions You Can Visit With the Pass
The pass gives you access to many places and things you can experience. More than 60 attractions. With it, you'll be able to visit places like:
The Louvre Museum
The Orsay Museum
The Notre Dame Cathedral
The Arc de Triomphe
The Panthéon
The Palace of Versailles
In addition to visiting these places, you'll also be able to take some unique tours of the city like:
Walking tours of Paris (Montmartre, "Art Nouveau" architecture, Street Art & Flea Market etc)
Go on a wine tour at Les Caves du Louvre
Take a river cruise down the Seine
What I Did With My Pass
There were plenty of things I did and saw during my 7 day trip in Paris with this helpful pass. Here are a few of the sites I visited and other things I was able to do with it. Most importantly I saved money but also I skipped many lines.
Saw the Louvre
I was able to visit this historic art museum thanks to this pass as well as skip many long lines. Here you'll be able to view incredible pieces of art like the Mona Lisa and even ancient papyrus scrolls. You'll definitely want to spend a few days here as there's over 35,000 pieces of artwork to view.
Went to the Orsay Museum
Another iconic museum in Paris, the Orsay once served as a railway station but was converted into an art museum. Here you'll find plenty of works by renowned artists like Van Gogh, Monet, and Renoir. You can also take a trip to the museum's gigantic clock which you can walk up to and gaze down at the city below through it.
Took a Cruise
This cruise took me on an hour-long trip down the beautiful Seine River. It gives amazing tours of the city and will let you view many historic sites throughout it like the Eiffel Tower and the Notre Dame Cathedral. This river cruise will take you to various ports where you can stay on the boat or hop off it to view an attraction. If you prefer to stay on the boat for the full ride, you can listen to an audio recording telling the story of Paris and the sites you see while sailing down the river.
Climbed to the Top of Notre Dame
Besides the stunning French Gothic architecture this cathedral features, it's also filled with a rich history and has been the inspiration behind many films and novels, like Victor Hugo's The Hunchback of Notre Dame. You can walk around inside and gaze at the magnificent organs and massive bells that ring out occasionally sending music throughout the city. I was able to climb up to the top of this cathedral and get an amazing view of Paris, one that you can't find anywhere else in the city.
Visited the Panthéon
This structure is home to the resting places of many iconic French people like Victor Hugo, Voltaire, Louis Braille, and Marie Curie. You can walk around and learn about this building's vast history and architecture while viewing the crypts of these historic people.
Went to the Opera Garnier
This stunning architectural marvel was the inspiration behind Gaston Leroux's famous The Phantom of the Opera novel. You can use this pass to take a tour of this stunning building and see its incredible chandeliers and Grand Staircase. If you want, you can also stay to see a performance by the Paris Ballet.
Saw the Arc de Triomphe
Sitting in the middle of the Avenue des Champs-Élysées the Arc de Triomphe towers over the cars traveling below it and is rich in history. Besides viewing the exterior of this historic site you can also climb up some stairs inside to the top where you can get an incredible panoramic view of the city.
Wandered Around Versailles
Built by King Louis XIV to be his royal home, Versailles is now known worldwide for its exquisite architecture, incredible gardens, and massive collection of mirrors. This pass will let you visit all parts of this chateau including what used to be Marie Antoinette's apartment.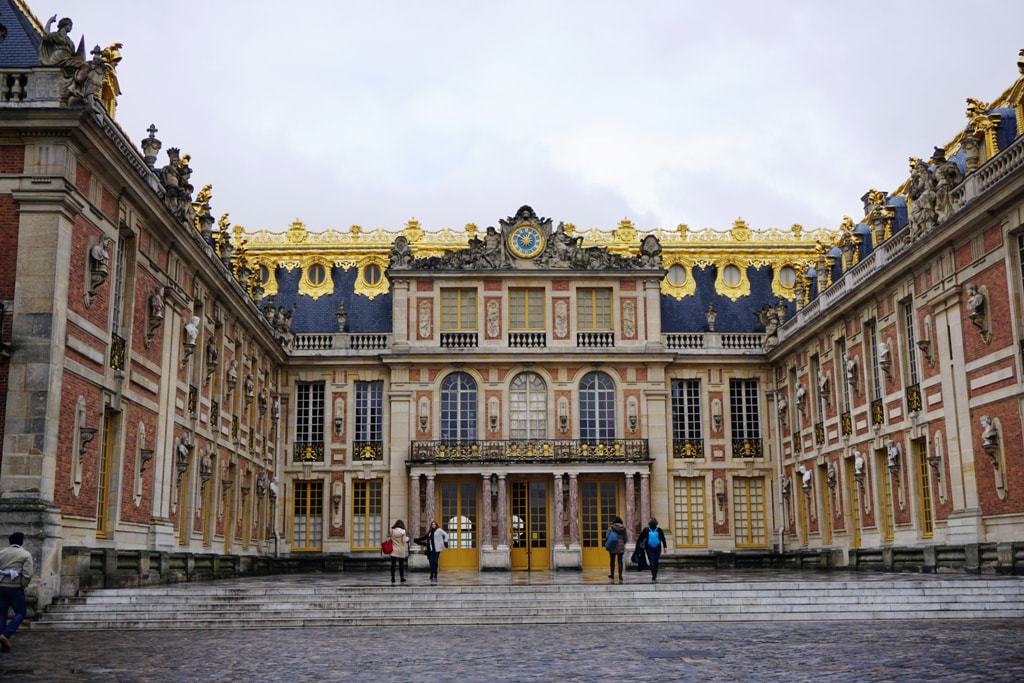 Here is an overview of the types and prices of the Paris City Pass available:
Paris 2-day Pass:
Child (5-12 Yrs) – €19.90
Teen (13-17 Yrs) -€39.90
Adult – €99.90
Paris 3-day Pass:

Child (5-12 Yrs) – €29.90
Teen (13-17 Yrs) -€49.90
Adult – €119.90
Note: The 3-day-pass includes the Paris Museum Pass for free admission to over 50 museums and attractions for 2 days. All further attractions as well as tours and public transport can be fully used on all 3 days.
Paris 4-day Pass:
Child (5-12 Yrs) – €35.90
Teen (13-17 Yrs) -€59.90
Adult – €159.90
Note: 4-day pass holders benefit from a 5th day of free public transport for free.
Paris 5-day Pass:
Child (5-12 Yrs) – €39.90
Teen (13-17 Yrs) -€69.90
Adult – €179.90
Note: the 5-day-pass includes the Paris Museum Pass for 4 days. All further attractions as well as tours and public transport can be fully used on all 5 days.
Paris 6-day Pass:
Child (5-12 Yrs) – €45.90
Teen (13-17 Yrs) -€79.90
Adult – €199.90
The Paris City Pass can be shipped by mail prior to your journey or can be picked up in the city center of Paris. I had it delivered to my house.
If you're planning to take a trip to this amazing city definitely consider investing in a Paris city pass. Not only will it help to make your trip here a little less hectic, but it will allow you to experience Paris in a unique and affordable way.
For more information: https://www.turbopass.com/paris-city-pass