The Barcelona Turbo Pass is your one-stop-shop for all things sight-seeing and is your ideal companion for your first trip to Barcelona. The Turbo Pass is a catch-all ticket that allows you free entry into hundreds of sites across the city, as well as free, unlimited use of public transport and additional savings left, right and center!
Disclaimer: This post contains affiliate links. This means that should you click on certain links, and then subsequently purchase a product, I will receive a small commission.
Barcelona Turbo Pass: What's Included?
Sagrada Familia
As you would expect, the Barcelona City Pass includes free skip-the-line entry to the world-famous Sagrada Familia, the Antoni Gaudí masterpiece that is a highlight of every trip to the city. Your ticket will include a specified time slot (after 2 pm) in which you can enter and admire the stunning basilica. If you have a preferred time and date for your visit, please remember to mention this in the message box during step one of the booking process as time slots cannot be changed once booked.
Museums
The Barcelona City Pass includes entry into a number of different museums across the city such as the Picasso Museum, the MACBA Museum of Contemporary Art, the Museum of World Cultures, the Museu Nacional d`Art de Catalunya and the Fundació Joan Miró gallery. Even just this small selection of museums mentioned would offer you a saving of €49 and that's only scratching the surface of what's included!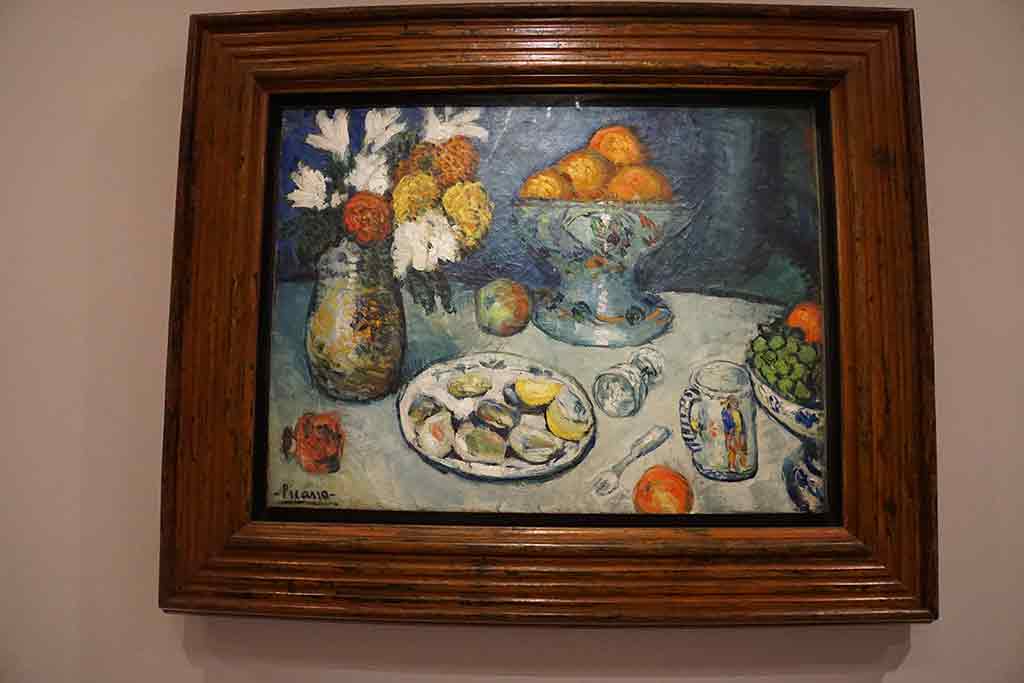 Public Transport And Hop-On, Hop-Off Bus
The Barcelona Turbo Pass also allows free use of the metro, bus, and tram across the city, as well as access to the hop-on, hop-off Barcelona Bus Turístic that winds its way between the city's top sights. The hop-on, hop-off bus has 44 stops around the city over three different routes and there is an included audio guide available in 16 different languages so that you know what you are seeing while you travel.
As well as the range of free, skip-the-line tickets, the Barcelona Turbo Pass also offers visitors fantastic discounts such as 20% off Gaudí houses Casa Mila and Casa Vicens, 10% off Donkey Republic bike rental and up to 50% off a selection of guided tours. It's worth planning your trip to take full advantage of these offers to add even more value to the pass!
Check out: How to spend 2 days in Barcelona.
Barcelona Turbo Pass: What's Not Included?
It is worth noting that there are a few things that are not included as standard in the Barcelona City Pass, so you will either need to add them on during the booking process or book additional tickets to ensure you don't miss out.
The Sagrada Familia audio guide and tower visit are not included as standard but you can easily choose to add these during booking.
Also, entrance into the restricted area of Park Guell is not included. Entrance into the general part of the park is free for all, but there is a smaller section of the park that requires an admission ticket with an allotted time-slot (€10). I highly suggest booking this as soon as you know that you are going to Barcelona to guarantee entry as it is well worth a visit!
Start Using Your Turbo Pass Right Away
One of the real benefits of the Barcelona Turbo Pass is that you can start using it from the moment you arrive in the city as it can be collected from the airport and includes a Barcelona Travelcard which gives you use of public transport from the airport to the city center. You'll, therefore, feel happy with the knowledge that you are really getting your money's worth from the get-go!
Your pass begins from the moment of first use as runs consecutively for the selected number of days. It's worth pointing out that a 'day' on the Barcelona Turbo Pass constitutes as 24 hours so even if you arrive in the city in the afternoon or evening you can start using it right away without feeling like you're 'wasting' a day.
How Does It Work?
Once you have looked through the options available online, you can choose between a one, two, three or four-day Barcelona Turbo Pass to suit your schedule and budget. You might choose to have a two-day pass, even if you're visiting Barcelona for four days, say, as then you can have two solid days of sight-seeing and a couple of days relaxing on the beach or soaking up the relaxed Spanish way of life.
When you have completed your payment, you will receive your Turbo Pass collection voucher by email or post (your choice), along with an overview of all tickets and attractions included so you can start planning your trip.
When you get to a site, you then simply scan your pass and receive free entry without having to think about costs or queues!
Is It Worth It?
When you add up the cost of each attraction that you are likely to visit during a trip to Barcelona and add to that the cost of hopping on and off public transport all weekend, you'll find that choosing a Barcelona Turbo Pass is more than worth it. That's not to mention the fact that also saves you loads of time not having to wait in queues which means you can pack even more into your time away.
I used a two-day Barcelona Turbo Pass during my most recent trip to the city which worked out perfectly for getting around the city with ease and visiting some top sights!
Click here for more information and to buy your Barcelona Pass.
If you have any questions about the Barcelona Turbo Pass, please do get in touch below!
You might also like:

How to spend 10 days in Spain

How to spend 7 days in Spain

A 2-day Valencia itinerary.