Florence is an Italian dream and it's on the bucket list of many travellers. Once you've exhausted the sights or if you're just after a change of pace then you should consider one of the many different places that you can visit from Florence on a day trip. Being situated in the centre of Italy makes Florence a great base to explore the Tuscan countryside and many of the other towns around.
The best day trips from Florence
Pisa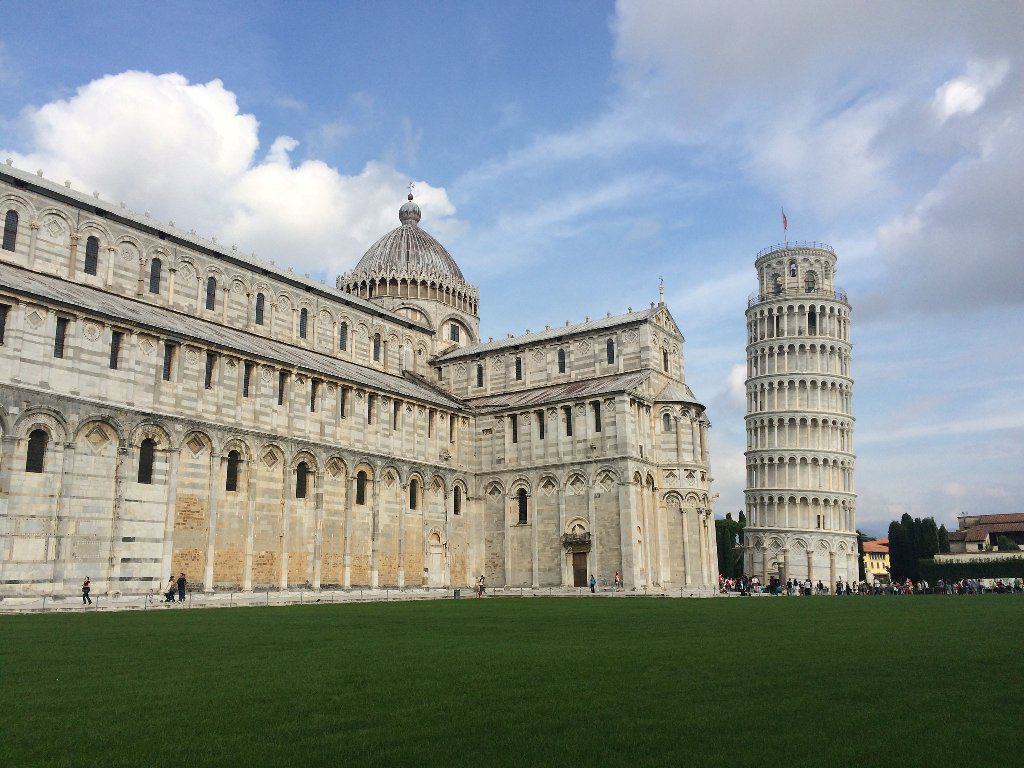 Pisa has to be done. It may be one of the more touristy areas to visit but it really would be a shame to miss it if you're so close because it's extremely easy to get to from Florence whether you have your own transport or not. There are several trains going from the main station in Florence, Santa Maria Novella, that go straight to Pisa and if you do take a car there is a large parking lot near to the tower.
Pisa is of course known for it's famous leaning tower and even if all you do is wander round the area taking silly photos of holding the tower up it's really a fun thing to do. We went to Pisa with kids and we loved doing this! It is busy there, is filled with souvenir shops and it does feel very touristy but if you can see past that it's a great day out.
If you have time you can climb to the top of the Leaning Tower of Pisa and you can also take in the other interesting buildings in the 'Square of Miracles' – the Campo dei Miracoli. There's the duomo (cathedral), the baptistery and the cemetery all which are interesting. You do need tickets for entry and they can be booked in advance which is advisable.
Check out: One day in Pisa.
Lucca
Lucca is a beautiful walled town in the heart of northern Tuscany. It small and gives you that wonderful Italian architecture without all the huge crowds of Florence. The walls date back to the 16th century and you can even walk on the top of them giving a wonderful view of the town.
On our trip to Lucca, one of my favourite areas in the town was the Piazza dell'Anfiteatro which is a beautiful and quite quaint area that is built on the old Roman Amphitheatre and the current buildings keep the elliptical shape. It is full of cafes to sit, watch the world go by and soak up some Italian atmosphere.
If you're a fan of opera then you might be interested to know that Lucca is also the birthplace of Puccini, an opera composer, and there is a small museum in Lucca dedicated to him.
You can get to Lucca from Florence in around 1 hour by car, parking is easy on the outside of the walls, or it's also easily reached by train. As Lucca is so close to Pisa, it's worth combining the two in a single day trip.
Siena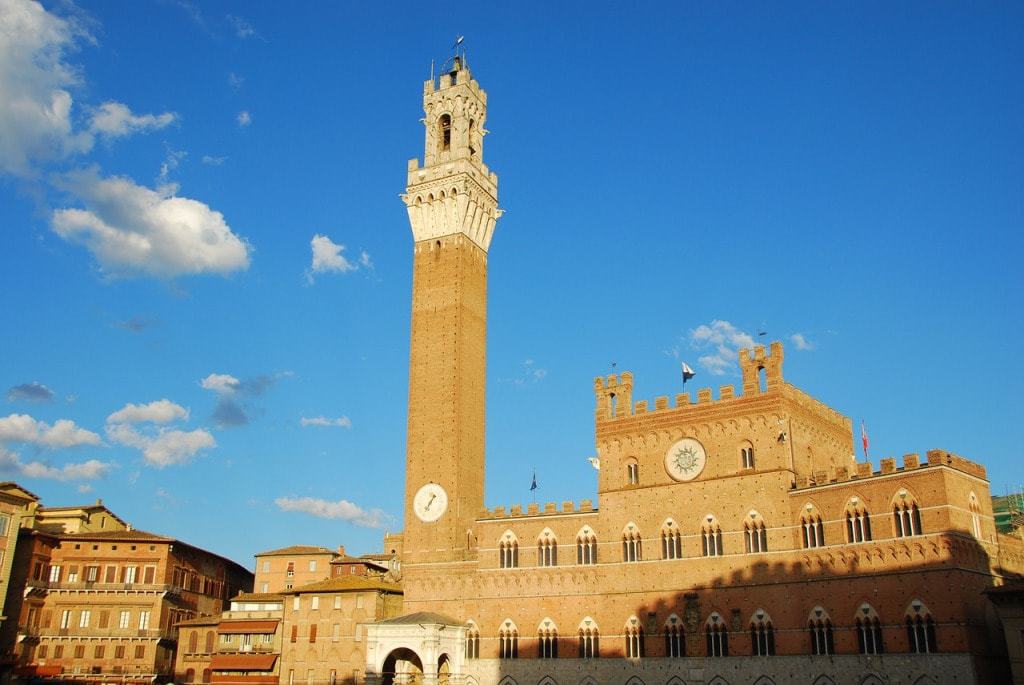 Siena is often touted as a rival to Florence and some say that it is a much nicer city to visit. It's not too far to get to so if you're already in Florence it would be an easy day trip to compare for yourself.
The main attractions in the city is the architecture and beauty of the buildings. The amazing Duomo is a gothic cathedral which is quite a spectacle. It's situated in the centre of the city, just next to the Piazza del Campo which is the other area not to miss. The Piazza is a unique shape and unlike anything else I've found in Italy – it's kind of a fan or a fish tail shape. There's plenty to see around the square or you can just take a moment to yourself and indulge in a bit of people watching!
Siena is easily reached by train from Florence, taking around an hour and a half and there's two trains per hour. Alternatively it's around 1 hour and 20 mins by car.
Check my post: How to get from Florence to Siena by bus and by train.
If you prefer to take a guided tour and check other places around Tuscany too I recommend:
If you decide to go just to Siena by train or bus I recommend:
Chianti
If you've had your fill with Italian architecture and want to explore the amazing countryside then getting out towards the Chianti area is a great idea. As you can probably guess, the Chianti wine is from round here and a trip in to the area reveals many vineyards to visit. It's amazing countryside and a welcome relief from the bustling towns and cities of Tuscany.
There are many vineyards that you can visit in the area with wine tastings available, but as well as that there are some charming villages and towns with some wonderful churches and castles to visit and local produce to try. If you don't know where to start then I suggest Greve which is a quaint and small village and is known as the gateway to the area.
The Chianti area is just south of Florence. If you want to get there using public transport it is possible to get a bus to Greve but car is definitely best so you can make the most of the smaller villages.
If you don't have a car you can also take a guided tour in Chianti:
You might also be interested in: 45 things to do in Tuscany,
Kirsty travels with her husband and two teenagers and one of her favorite places to visit has to be Italy where they spent a month on the Ligurian coast. She writes about her adventures at The Barts Go Adventuring!

Did you like this post? Pin it!
Disclaimer: This post contains affiliate links. This means that should you click on certain links, and then subsequently purchase a product, I will receive a small commission. It costs nothing extra to you but helps keep my site running. Thank you for supporting me in this way.