I have a passion for tall buildings and breathtaking views, so on my recent trip to London in November I decided to pay a visit to the Shard, United Kingdom's tallest building. This 95 storey skyscraper that stands at 306.9 metres above ground comprises of private residences, offices, restaurants, the 5 star Shangri-La Hotel and a viewing platform on the 72nd floor with 360-degree views of the city of London.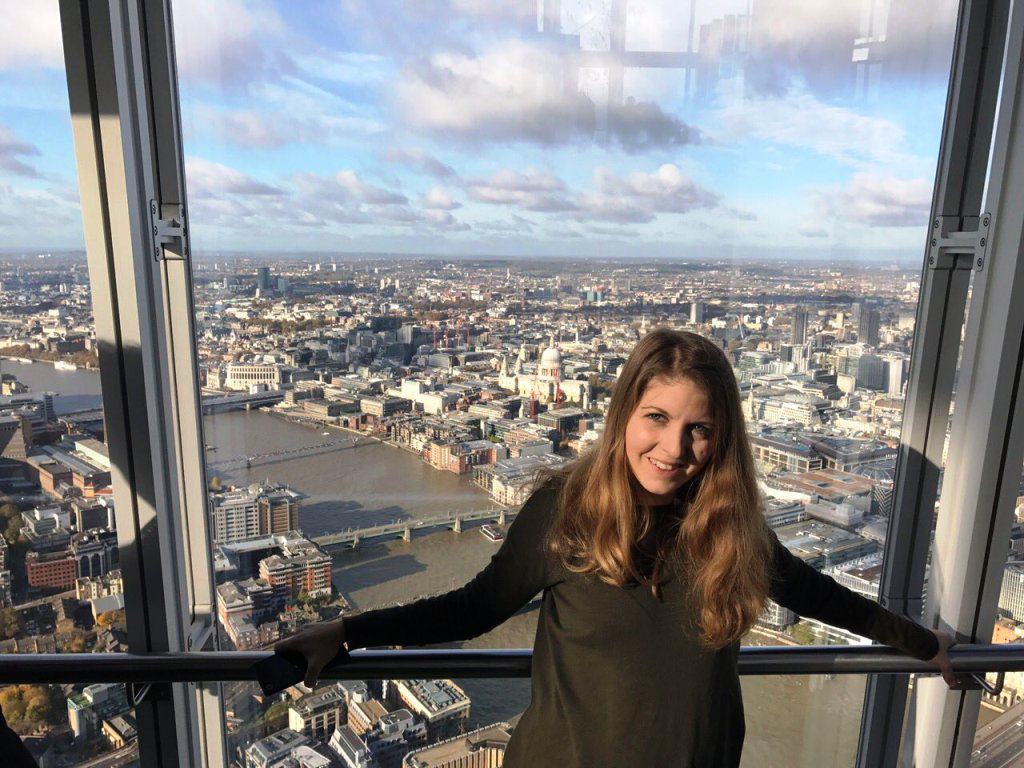 I was very lucky to visit the Shard twice, once during the night when we had dinner at TING lounge at the Shangri- La hotel and once during the morning when we went up to the observation deck.
We took our reserved tickets from the ground floor and hopped into the lifts that took us up to level 68 in no time as the lifts climb at the impressive speed of 6 metres a second. From there we took the stairs to level 69, the indoor viewing gallery where we had the first glimpse of the breathtaking views of the city of London. We didn't stay there for long as we wanted to reach the highest point, level 72 which is an open air sky deck exposed to the elements of nature.
You might also want to check out: 7 days in London, an itinerary for first time visitors.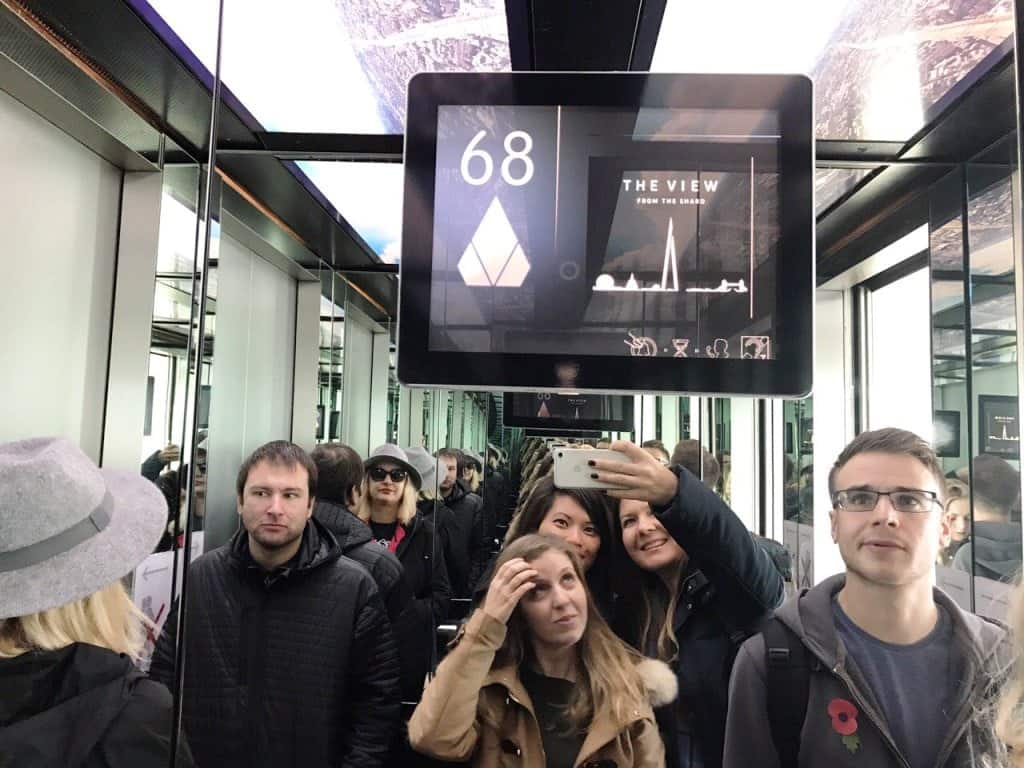 The open air sky deck, that looks like a garden enjoys 360 – degree unobstructed views of London that stretch up to 40 miles on a clear day. From there you can spot London's famous landmarks like St Pauls Cathedral, London's Bridge, the Buckingham Palace and Big Ben among others. On this floor, you will also find the Skydeck bar that serves a variety of drinks and snacks. We spent quite some time at the top taking photos and admiring the view.
There are a number of ticket options available, apart from the standard ticket, you can buy a day & night experience where you can admire London from above during the day and return to see the city's lights sparkle at night or the champagne experience if you want to celebrate a special occasion with the best views of the city.
You can enter the Shard up to 30 minutes after the time you booked your tickets but you can enjoy the view for as long as you want. In a case of low or no visibility, you can return later on the day or at a later date, this was something that actually happened to us when we visited so we returned the following day.
The view from the Shard was one of the highlights of my visit to London and I totally recommend it to anyone who wants to city London from a different perspective.
For opening times and ticket information, you can visit The view from the Shard.
My Shard experience was organised by London & Partners but as always opinions are my own.