The London Eye is for a great reason one of the top attractions in London. It is one of London's tallest buildings at 135 meters above ground and Europe's tallest observation wheel. Its construction took 7 years and was completed in 1999. The London Eye has 32 air -conditioned passenger capsules that represent the 32 London boroughs. The capsules are numbered from 1 to 33 but capsule 13 doesn't exist due to superstitious reasons. Each capsule fits up to 25 people and the London Eye can take up to 800 people in one round.
Check out how to spend 7 days in London.
I have been to London many times and I always wanted to check out the London Eye, but for many reasons I never made it. On my last trip to London, the London Eye was on the top of the things to do while there, so on a sunny afternoon, my friends and I headed towards the South Bank of the river Thames and to the ticket office to collect our tickets from the priority desk. It is highly recommended that you book fast track tickets as the queues are always long.
Before leaving the tickets office we went to see the 4D Cinema Experience, a 4-minute long 4D film about the London Eye which was very fun. The 4D cinema experience is free with all the London Eye tickets.
It was then time to get on the London eye itself. With our fast track tickets we skipped the line and in no time we were inside our capsule. I was surprised to find out that the wheel is constantly moving at a slow pace of 26 cm per second which gives you enough time to enter your capsule.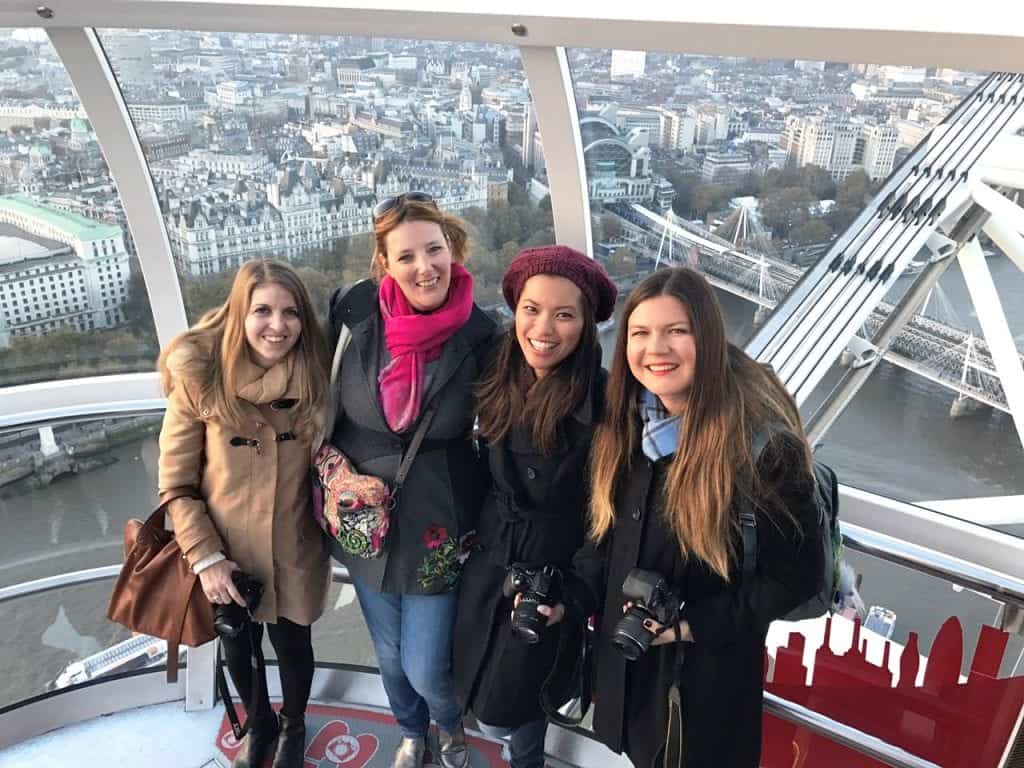 The capsules are big and have also some seats available in the middle but we preferred to stand and take in the breathtaking view of London. On a clear day, you can see up to 40 km away. We took many photos and we spotted all London's famous landmarks. A rotation takes 30 minutes and gives you enough time to admire the view.
I really enjoyed my time at the London Eye and I totally recommend it to anyone visiting London.
Standard tickets start from £24.95 and it's cheaper if you book them online.
Closest tube stations: Waterloo and Westminster
Click here to book your tickets to the London Eye.
Did you like it? Pin it>>>>>>>>>
Have you experienced the London Eye? How was it?
I was a guest of The London Eye but as always opinions are my own.
Disclaimer: This post contains affiliate links. This means that should you click on certain links, and then subsequently purchase a product, I will receive a small commission.