In the beginning of March, I decided to travel to Amsterdam with my husband and see what this beautiful city has to offer. It was for both of us the first time in the Netherlands so we were looking forward to our visit. During our time in Amsterdam, we stayed at the newly opened Pillows Anna Van Den Vondel Boutique Hotel.
Location

The hotel enjoys a fantastic location next to Vondelpark, Amsterdam's largest and most famous park. It is also within walking distance from Rijksmuseum, Van Gogh Museum and many restaurants, bars and elegant shops. It's a short tram-ride to the Central Station and the Dam Square. Anne Frank's house and the famous canal district are also close by.
The Hotel
Pillows Anna Van Den Vondel is housed in a restored 19th-century historic building in a quiet street by the Vondelpark. As soon as we walked in the cosy lobby we were greeted by the reception staff. We left our luggage and sat by the fireplace and enjoyed a welcome drink while a member of the staff checked us in and explained all the facilities within the hotel. It was the warmest check-in I have ever experienced, it really felt like I was visiting a friend's house rather than a hotel.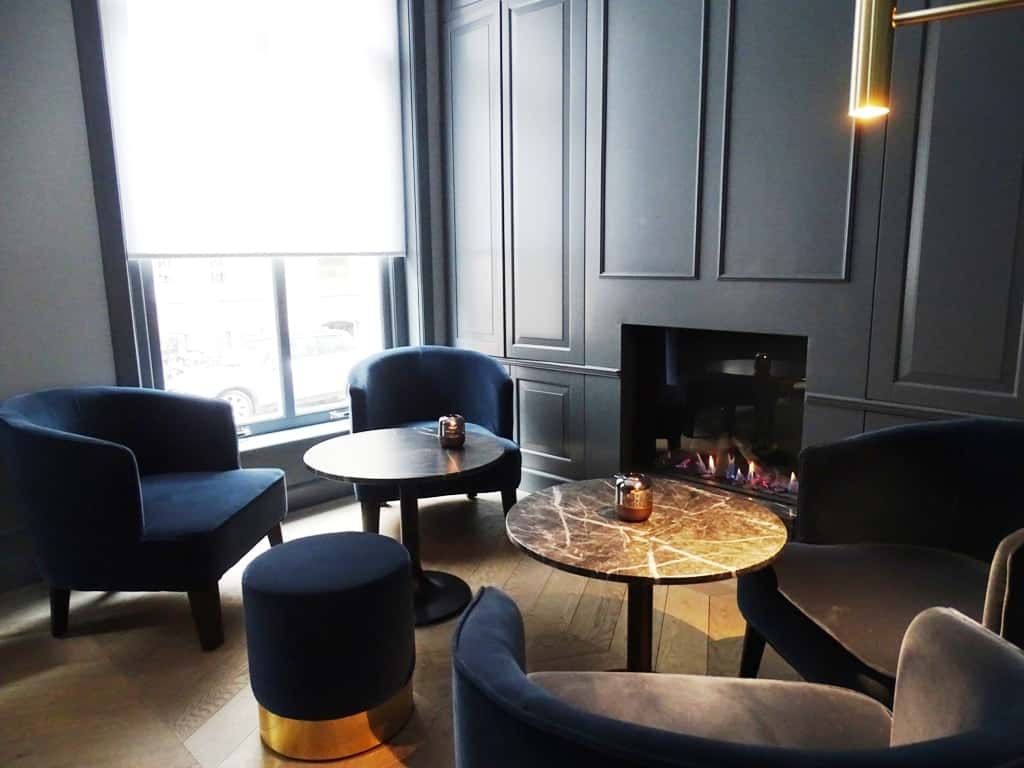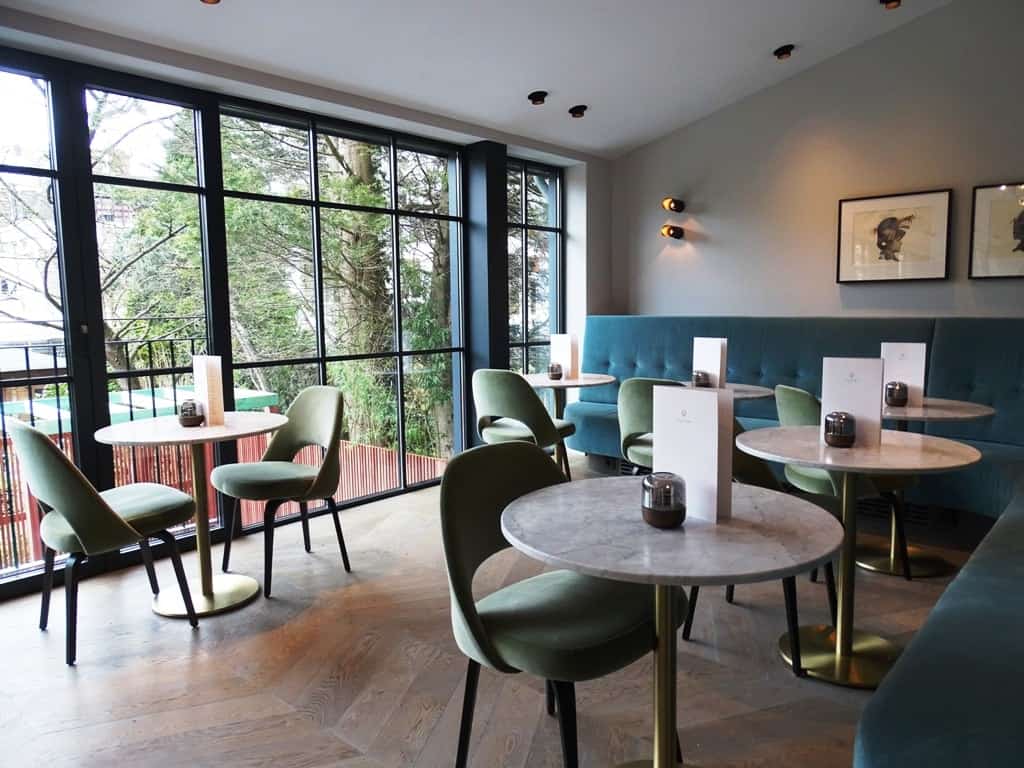 The Room
We stayed in a small luxury room on the first floor that enjoyed views of the garden. Although our room was small it was very cosy decorated in pastel blue tones with wooden details, works of arts on the walls and a thick plush carpet. We were pleasantly surprised by the delicious macarons and a personal note from the hotel team that was waiting for us.
The room offered luxurious amenities like a smart control system for the lights and the air-conditioning, tea and coffee making facilities including a Nespresso machine, a fully stocked mini bar, a Bluetooth streaming Tivoli audio, an LCD TV, a safe and free high-speed Wi-Fi that actually worked.
Our queen size bed had luxury linen and was really comfortable but the highlight was the pillows menu available. I loved some small details like the elegant journal by the bedside.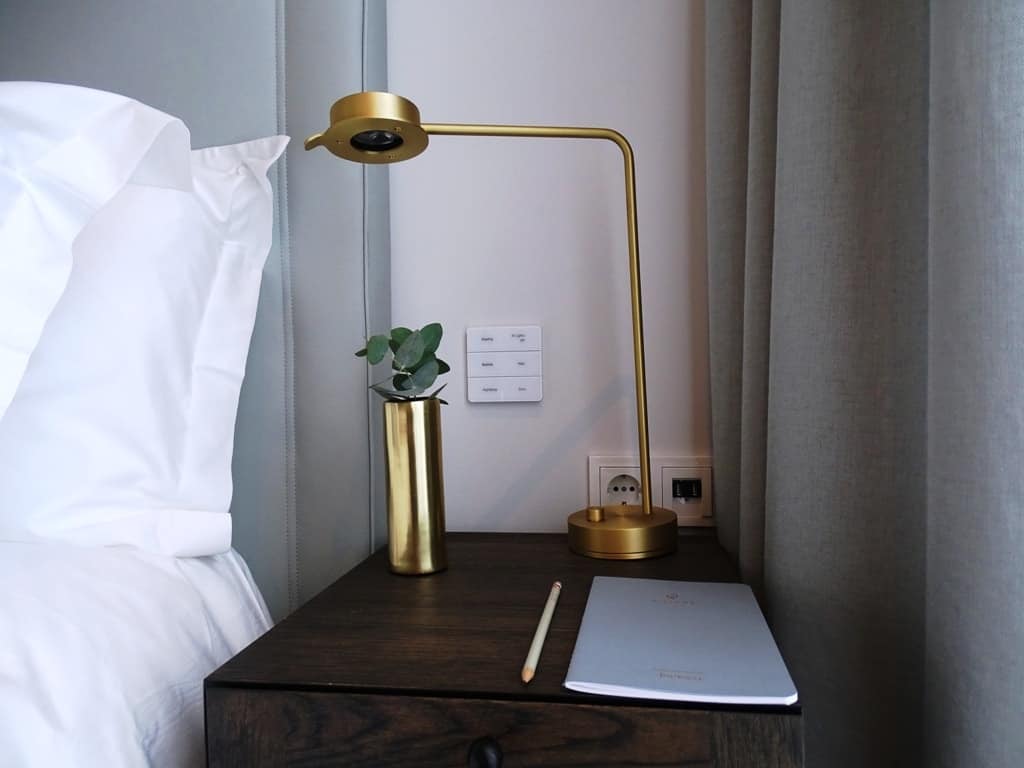 The modern bathroom was equipped with a walk in shower. The water was warm and had very good pressure. Other amenities included fluffy bathrobes, sleepers, and one of the richest variety of toiletries I have seen in a hotel. It is also the first time I find sleepers in different sizes available.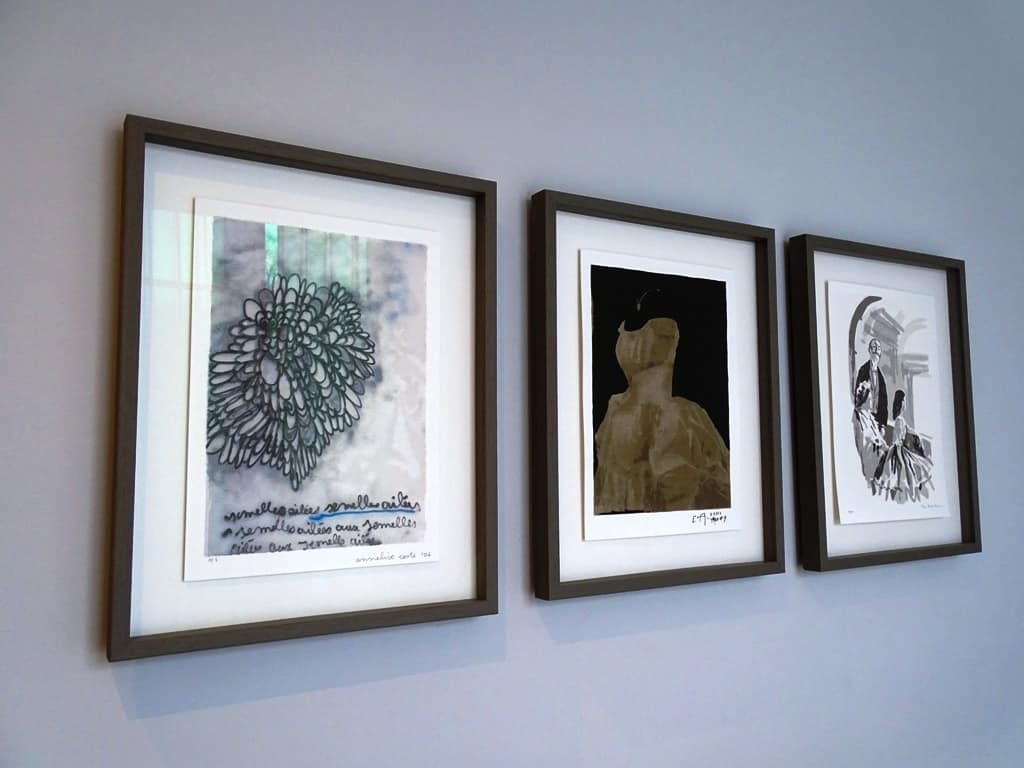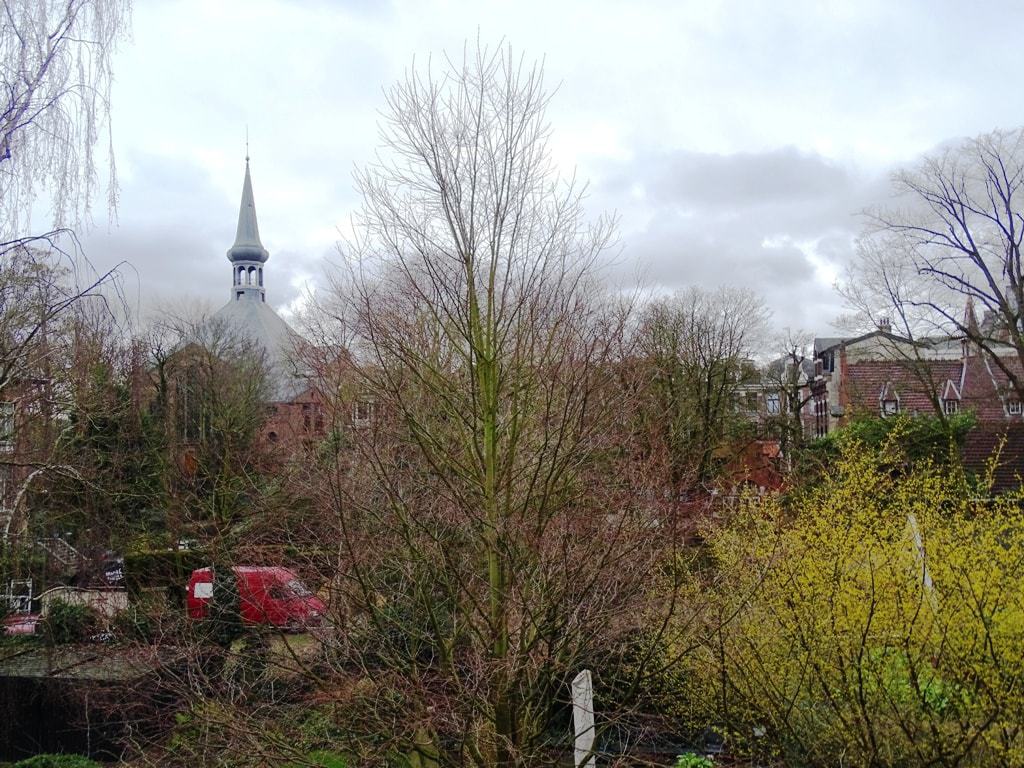 Food
We had breakfast next to the lobby in a beautiful area overlooking the garden. Breakfast was actually served on the table and included a fresh fruit salad, cereal with yoghurt, croissants and pastries, a selection of cheese and cold cuts, freshly squizzed orange juice and a selection of cooked eggs and bacon. Food was prepared in the open kitchen, a procedure that gave a very homey feeling.
We had an amazing experience at the Pillows Anna Van Den Vondel Hotel. The location is great, a stone's throw away from world-class museums and Amsterdam's main attractions, the hotel and our room were luxuriously decorated with attention to detail and the staff were very attentive, polite and informative.
Pillows Anna Van Den Vondel is not a hotel but a home away from home.
Pillows Anna van den Vondel Amsterdam
Anna van den Vondelstraat 6
1054 GZ Amsterdam
The Netherlands
Phone Number: +31 20 683 30 13
For more information check: https://www.pillowshotels.com/amsterdam-vondel/
You might also like:

The best day trips from Amsterdam

What to do in The Hague

What to do in Utrecht
I was a guest of Pillows Anna Van Den Vondel Hotel but as always opinions are my own.