Italy is one of the most stunning places in the world for many reasons. It's not only home to incredible landscapes, like majestic mountains and colorful flower fields, but is a land full of history and intricate culture. In addition to this, you'll find that Northern Italy is home to magnificent lakes which make the perfect getaway for travelers. They aren't only a tranquil destination but allow you to immerse yourself into the Italian culture in a unique way. Below are seven lakes in Northern Italy you must visit while in the area.
7 Lakes in Northern Italy to Visit
Lake Garda
Lake Garda is known for its mountains and incredibly clear water making it a popular place to go swimming and sailing. Besides this, you'll also find many historic buildings scattered around Lake Garda, like Scaligero Castle, a 13th-century structure that features winding staircases to the top of it so you can get panoramic views of the area below.
There's also the Vittoriale Degli Italiani which was the home of the writer Gabriele D'Annunzio during the late 1920s and early 1930s. This villa sits on the edge of a hill and offers not only stunning views of Lake Garda but is a great place to take a walk thanks to its massive gardens and unique outdoor sculptures.
If you're looking for something a bit more modern to do, you'll also find Gardaland. This family-friendly amusement park offers many rides and shows you can watch. There's also the Parco Natura Viva, a local zoo filled with exotic animals and large dinosaur models.
You might also want to check out: The best towns in Lake Garda and The best things to do in Lake Garda.
Lake Como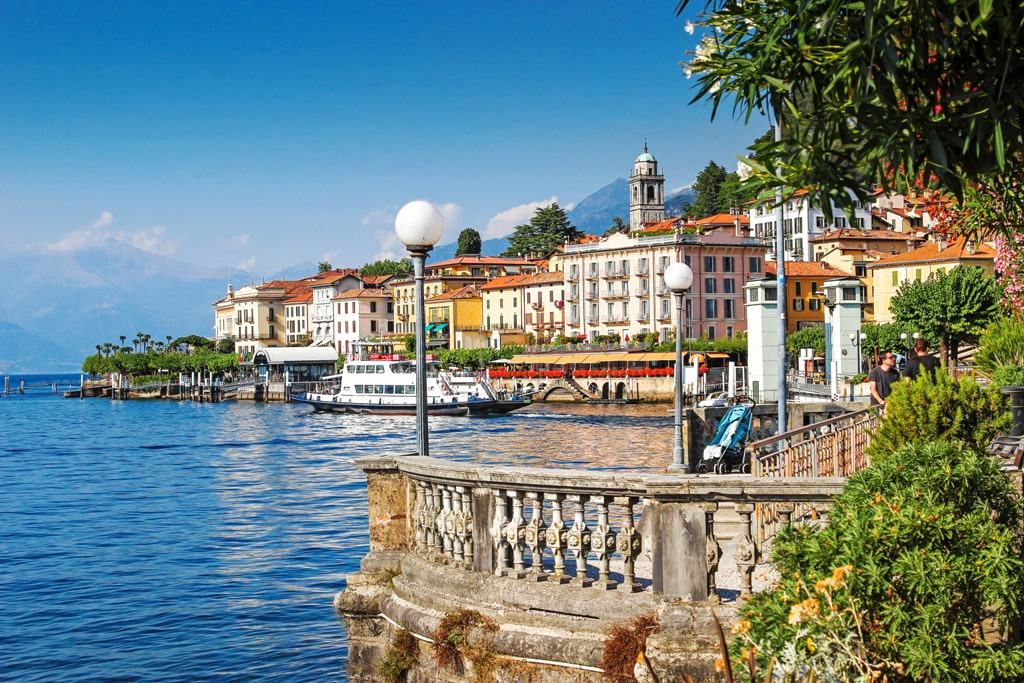 Situated in the Lombardy region of Italy, Lake Como is a popular resort area. It offers many panoramic views, like of the Alps, and is known for its Renaissance architecture. While here, you can venture to Villa Carlotta which is an elegant mansion filled with ancient artwork you can view. The villa is also home to many gardens which are filled with numerous fragrant plants.
You can also take a hike up to Valsassina, a valley located between the Alps. It's a popular place in Lake Como to go for a walk or bike ride. If you're not up for walking, but want some incredible views of the lake, you can take a cable car up to Monte San Primo. This is the highest peak in Lake Como and offers views of the mountains and lake you can't find anywhere else.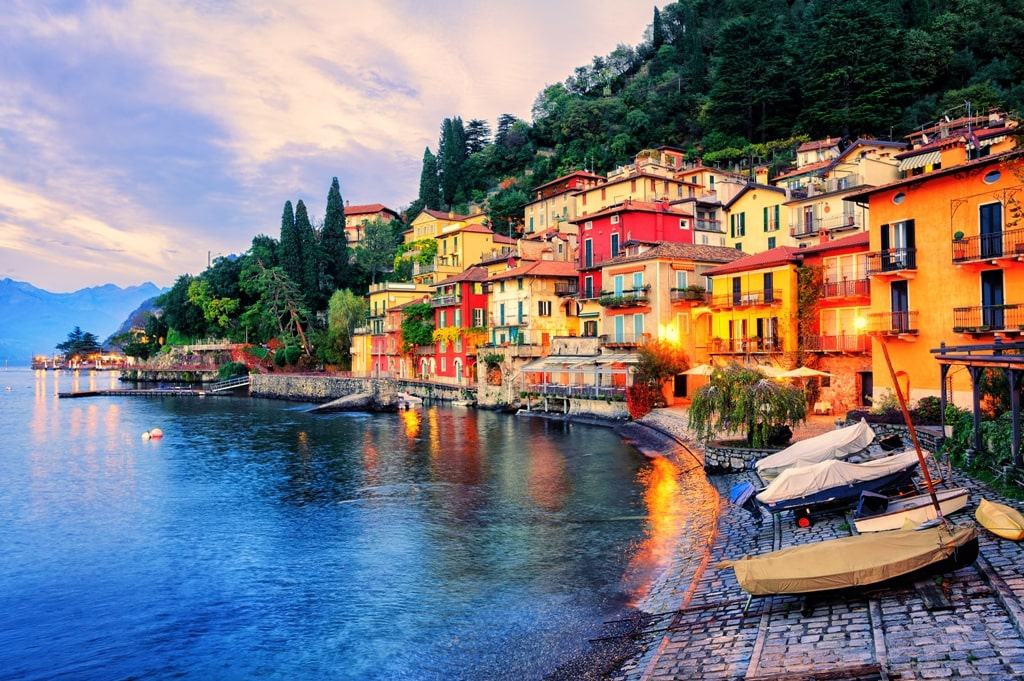 Another popular destination in the area is the Como Cathedral. This Gothic cathedral was built in 1396 and features ancient frescos and tapestries you can view.
You might also be interested in: The best towns in Lake Como, and Lake Como or Lake Garda?
Lake Iseo
Filled by the Oglio river, Lake Iseo is one of the best spots in Northern Italy to go hiking or to take a boat ride out on the lake. The area is filled with numerous things you can do. For instance, you can venture to the nearby Monte Isola, a small island situated in the middle of the lake. The island is called home by many people and is filled with 17th-century churches and the Rocca Martinengo, a medieval castle.
Lake Iseo also features Castello di Grumello which is preserved to look exactly like it did back during the Middle Ages. The castle is also home to a winery where you can try some fresh wine and learn more about how it is made.
There's also the Tadini Academy Gallery which is filled with artwork once collected by Count Luigi Tadini during the early 1800s. It's considered to be one of the oldest art collections in the region and contains many historic pieces of artwork by Italian artists, like Antonio Canova.
Lake Iseo is also home to Tinca, a fish used in many local dishes. While here, you'll definitely want to try some at a local restaurant. If you're feeling adventurous, you can rent a boat and instead go fish for some yourself.
Lake Lugano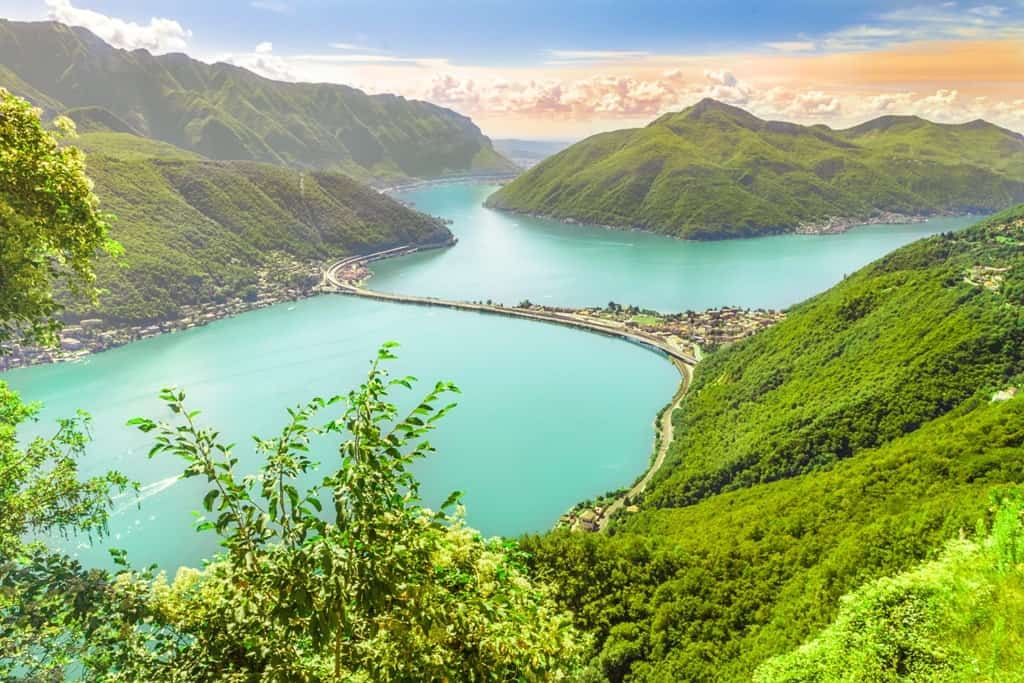 Lake Lugano is nestled near the border of Switzerland and is just a short distance away from Lake Como and Lake Maggiore. This glacial lake is known for its vibrant mixture of Swiss and Italian culture and hosts many events and activities throughout the year, like a chamber music festival and an ice skating rink during the winter.
Besides this, Lake Lugano is also home to many historical structures, like the Chiesa di Santa Maria di Loreto. This church is known for its Romanesque architecture and frescos. There's also an ancient olive grove near the lake called Sentiero dell'olivo which you can wander around in and maybe catch a glimpse of a hidden grotto while doing so.
Another great thing to try while in Lake Lugano is the fondue. You can visit one of the many cozy restaurants scattered around the area to try some mouthwatering cheese combinations.
Lake Maggiore
Situated on the southern end of the Alps, Lake Maggiore is the second largest lake in the country. It is nestled between the Swiss and Italian border so you'll be able to get a taste of both cultures while here.
A popular place to visit while at the lake is Verzasca. This bright blue river flows between the Alps and is a great spot to go swimming or bungee jumping. There are also many boulders scattered around its edges which give the river a rugged look.
Isola Madre is another great place to venture to while here. This island is the largest of the Borromean Islands and is known for its stunning palace and luscious gardens. You can tour these gardens to see ancient olive groves, lemon trees, bamboo, and magnolia bushes, many of which have been here for centuries.
The lake is also known for its UNESCO sites so you'll be able to see a handful while here, like the Sacro Monte of the Holy Trinity at Ghiffa, believe to have been built during the 1600s, and the Sacro Monte of Varese, a church filled with fourteen unique chapels you can explore.
While at Lake Maggiore you'll want to make sure to try some of the local food, like handmade Gorgonzola, or a loaf of Crescenzin which is filled with walnuts, raisins, and figs. The lake is also known for its delicious honey made from the wildflowers that grow in the mountains. Because of the variety of flowers, the honey ranges in its sweetness levels and color.
Lake Orta
This lake is known for its charming and romantic atmosphere making it the perfect spot for couples or just those who want an unwinding vacation. The lake features small villages you can walk through and many of which feature houses painted in stunning pastel colors.
Lake Orta is known for its great hiking trails which will give you panoramic views of the lake and surrounding area. Some trails will take you up to the Holy Mountain, a UNESCO site famous for its twenty chapels and terracotta statues of St. Francis. This lake is also home to Madonna del Sasso, a sanctuary known for its balcony that overlooks the water.
When you're done exploring the area, you can stop by the Gelateria Artigiana l'Antica Torre. This gelato shop is a popular place on the island to grab some fresh gelato, many of which come in scrumptious flavors that are sure to please your taste buds.
Lake Varese
Lake Varese lies beneath the Campo dei Fiori ridge and is dotted with many exquisite villas. One of the must-see places while in Lake Varese is Isolino Virginia. This island is filled with archeological digs as well as rare birds and plants. You can view some of the artifacts found in digs on the island, like forks and jewelry, in special places around it.
You can also stop by Schiranna which is a park filled with trees and pathways that take you by the edge of the lake. There's also the Palude Brabbia Nature Reserve you can take a stroll through. This nature reserve is home to many different types of birds as well as water chestnuts and water lilies. The reserve also features reed beds which are home to various types of animals.
If you're looking to immerse yourself into the local culture, you can visit during one of the many canoeing or rowing competitions that take place throughout the year. You can even try to canoe or row yourself out on the lake by renting a canoe or using the services of local guides. Lake Varese also offers many trails around the area you can walk or bike down. Sometimes you can even take horseback riding tours around the lake.
Northern Italy is home to an incredible amount of lake towns, all of which offer something unique for you to enjoy. You'll be able to visit historic castles, hike up mountains to get panoramic views and try delicious dishes made with local ingredients. If you're looking for a place to have some fun adventures or just somewhere to relax and unwind, you'll definitely want to venture to one of these lakes.
You might also be interested in:

Best cities and towns to visit in Northern Italy.

Northern Italy Itinerary

An Italy, Switzerland Itinerary.