Welcome to my new travel series where local's share their tips and advice about their hometowns. In this guide, you'll learn what to see, where to eat and drink, what to buy and all the information needed to make your holidays unforgettable.
On this post, Shannon shares her tips on traveling to London, England.
Pin this for later >>>>>>>>>>>>>>>>>>>>>>>>>>>>>>>>>>>>>
A local's guide: Things to do in London
I'm a 24-year-old from North Yorkshire, England, who has loved writing and travelling from a young age. Throughout five years of studying and working full-time in London, I have always made time to get on a plane and see the world. I enjoy writing about adventurous travel experiences and the sociological observations I make on the road.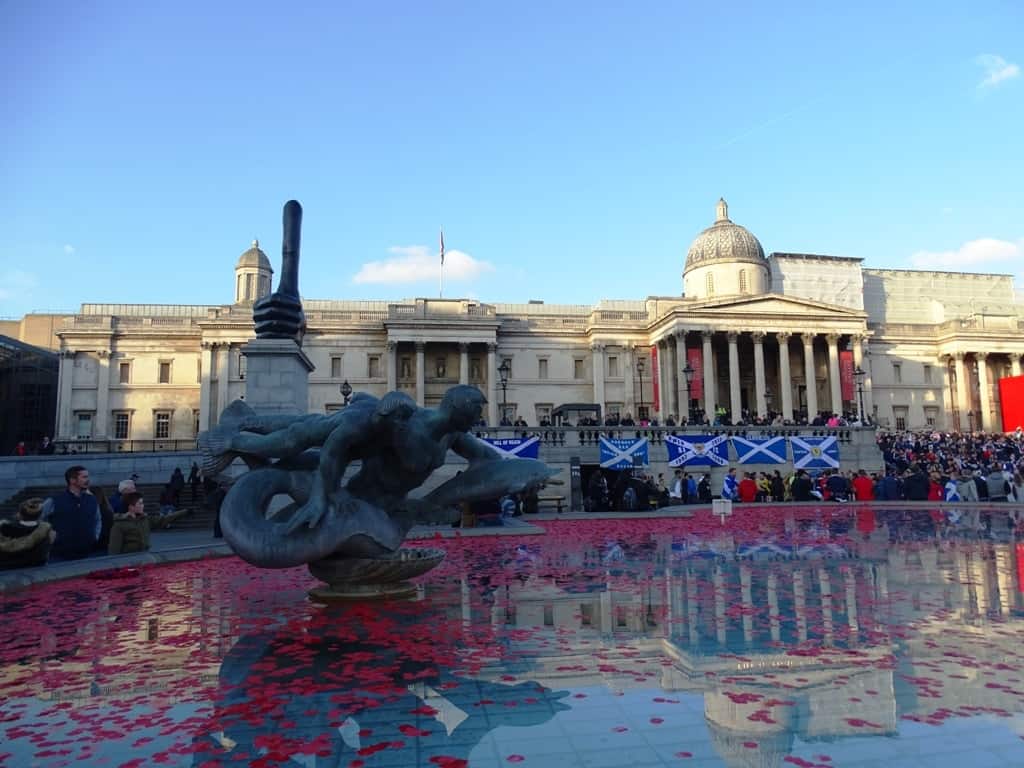 Top 5 things to do in London
Take a leisurely stroll or bike ride along the aesthetically pleasing Regents Canal. With its collection of quaint canal boats, Little Venice shows the sweet, folky side of London.
Browse the markets for bargain books, handmade crafts, vintage collectables and tasty street food from all over the world. You'll mix with locals and get an idea of the famous Cockney accent. There are many markets to choose from around the city, including Borough, Camden, Greenwich, Old Spitalfields and Portobello.
Spend a summer evening at an outdoor film screening in one of London's many parks. The perfect choice for a romantic date or a fun night with friends, tickets range from £4 – 15 depending on the location and additional entitlements.
Capital of a sports-mad nation, London is a global leader in sports venues. You could watch some live cricket at Lord's, football at Wembley, rugby at Twickenham, tennis at Wimbledon or if here in April, cheer on runners during the London marathon!
Going to the theatre in the West End is a must for any visitor to London. Whether it's a world-famous musical production or a more amateur-level play, there is much extraordinary talent to be seen here and you can often find cheap tickets.
Two off the beaten path things to do in London.
Head south to Richmond Park where you'll see horse riders, dog walkers and deer roaming in the open space. A 40 minute train ride from Waterloo, it's a great place to come to if you fancy escaping the noisy city for a few hours.
A lot of tourists visit Hampstead Heath but not many of them swim in the lifeguarded bathing ponds. This is a fun way to spend a hot summer afternoon and only costs about £2. Just brace yourself to be sharing the water with ducks..! There are rustic changing rooms but no lockers so it's best not to bring too many valuables with you.
You might also be interested in: How to spend 7 days in London.
Top 3 restaurants to eat in London
Paradise Unbakery in Kensal Rise offers exciting salads, delicious smoothies and yummy vegan cakes. Its small size and lovely staff mean you'll definitely feel like a local.
Inspired by colonial ties, Indian food is very popular in Britain. Head to Brick Lane with its mile of curry houses and barter for the best deal – it's very entertaining! Most restaurants here have a BYOB (Bring Your Own Booze) policy, meaning they tend to be cheaper than your average meal out.
If you want to find good food without competing with tourists in Soho for a place, you will love Bird with its succulent fried chicken, delicious doughnut-based desserts and easy-going, youthful vibe. With three restaurants in Camden, Islington and Shoreditch, this is definitely a place where locals go.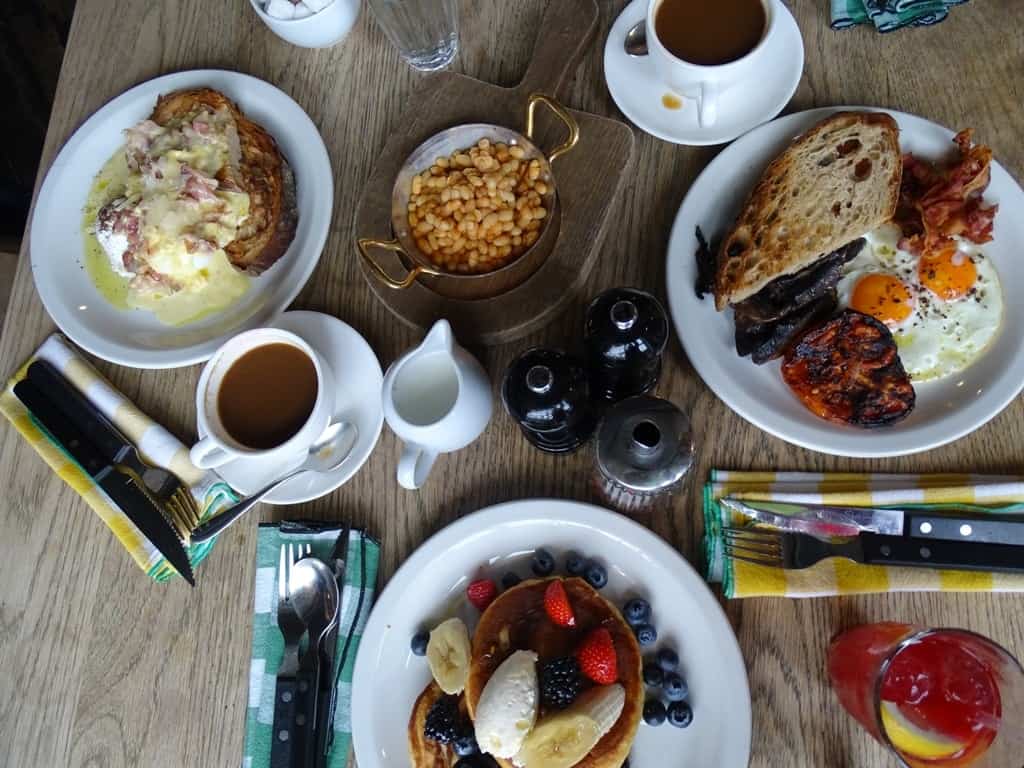 Top 3 bars to drink in London
Joe's Bar in Chalk Farm is a small and simple 60s bar with nothin' but soul ringing from the jukebox. Even if you're not a huge fan of Motown or rock'n'roll music, the atmosphere will make you want to get up and jive. There's no flashy pretense here, just great fun with friendly strangers!
Queen of Hoxton lives up to the 'hip' reputation of Shoreditch, playing retro music in the club basement, hosting movie nights with cocktails on the rooftop in summer, and serving Nordic delights in a cozy wigwam during the winter.
The Troubadour in Earls Court puts on some great evenings of live blues and jazz music. It's also a good choice for brunch, serving excellent food in a restaurant with a French farmhouse-style décor.
You might also like: Things to do in Camden Town
The best area to stay in London
I would say choose somewhere like Paddington plus further northwest. It's a nice area but there are also great transport links into the centre of the city. I would stay in Holland Park. It's a nice area but there are also great transport links into the centre of the city
Traditional dishes to try in London
Fish & chips are a very British tradition. My favourite 'chippy' is Kerbisher & Malt on Shepherd's Bush Road near Hammersmith.
The best way to get around London
In central London there is actually not much distance between many of the tube stops. Walking is a great way to see the sights and connect the different areas of the city, all while saving money and avoiding a crowded journey on the stuffy tube.
The best spot to see London from above
Primrose Hill in Regents Park is my favourite place in London because you get a brilliant view of the city without getting caught in the hustle and bustle of it. You can test your memory of all the different buildings on show while runners make tracks below and dogs dart after their toys. It's an ideal spot for a picnic lunch with friends or lazy evening with a loved one.

The best souvenirs to buy from London
There are many tourist-oriented shops around selling what I would describe as tacky souvenirs like fridge magnets and face-masks of Prince William. But in Covent Garden, you can find some lovely paintings and photos of the city.
The best day trips from London
If you fancy a day at the beach and a wild night out, Brighton is about a 1-hour train ride away. Also, a short train ride away are the pretty towns of Cambridge and Oxford with their gorgeous architecture.
Tourist traps to avoid in London
Basically anywhere central gets very busy! Around Westminster is where tourists ogle Buckingham Palace and Parliament. The South Bank also gets very crowded with people queueing for the London Eye. I always make an effort to avoid Oxford Street and its mad flurry of shoppers.
Planning a trip to London? Check out my guides:

Winter in London: Things to do and see

The best day trips from London

An England 10 day Itinerary

The best Christmas markets in the UK
Have you been to London?
What did you enjoy the most?
Shannon is the author of Sole Seeking. You can follow her on Twitter and Facebook.