If you just have a few days to visit Italy, you won't probably have the time to explore its many artistic and historical beauties, nor its many different landscapes. For this reason, we suggest you some insights to plan your trip according to your preferences by choosing to privilege Northern or Southern Regions (or a mix of both!).
Where to go in Italy? Northern Italy or Southern Italy?
Let's start with a short overview of Italian Regions!
Do you know them all?
Northern Regions of Italy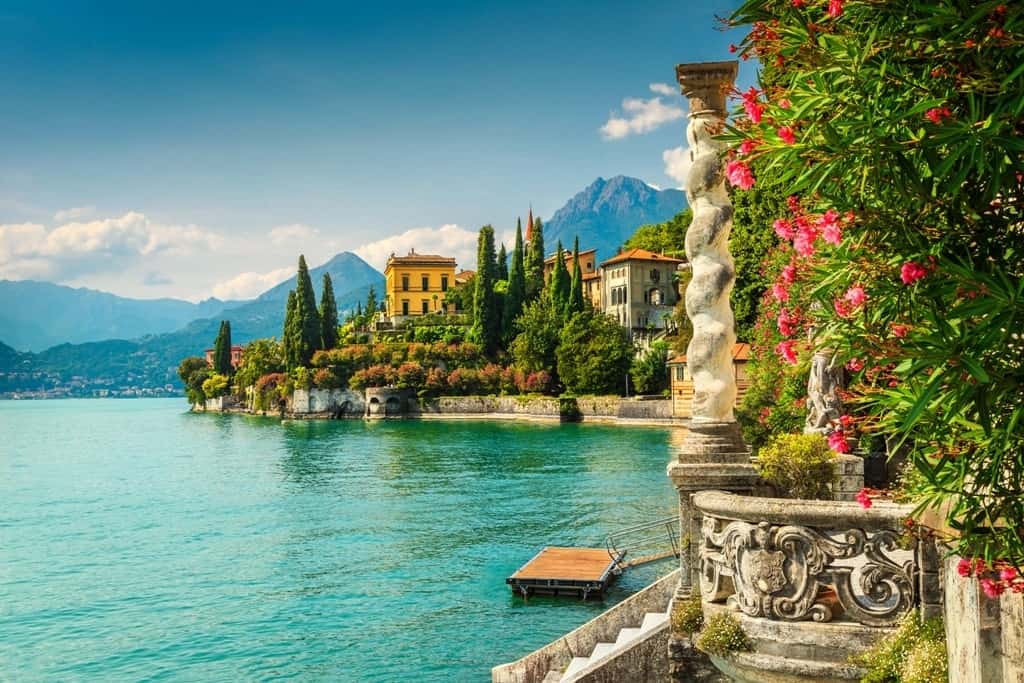 Valle D'Aosta – capital: Aosta – main tourist area: Mont Blanc
Piemonte – capital: Torino – main tourist area: Torino and the Langhe area
Lombardia – capital: Milano – main tourist area: Como Lake
Liguria – capital: Genova – main tourist area: Cinque Terre
Friuli Venezia Giulia – capital: Trieste – main tourist area: Alpes and Dolomites
Trentino Alto Adige – capital: Trento – main tourist area: Dolomites
Veneto – capital: Venezia – main tourist area: Venezia and Verona
Emilia Romagna – capital: Bologna – main tourist area: Rimini and other seaside resorts
Central Regions of Italy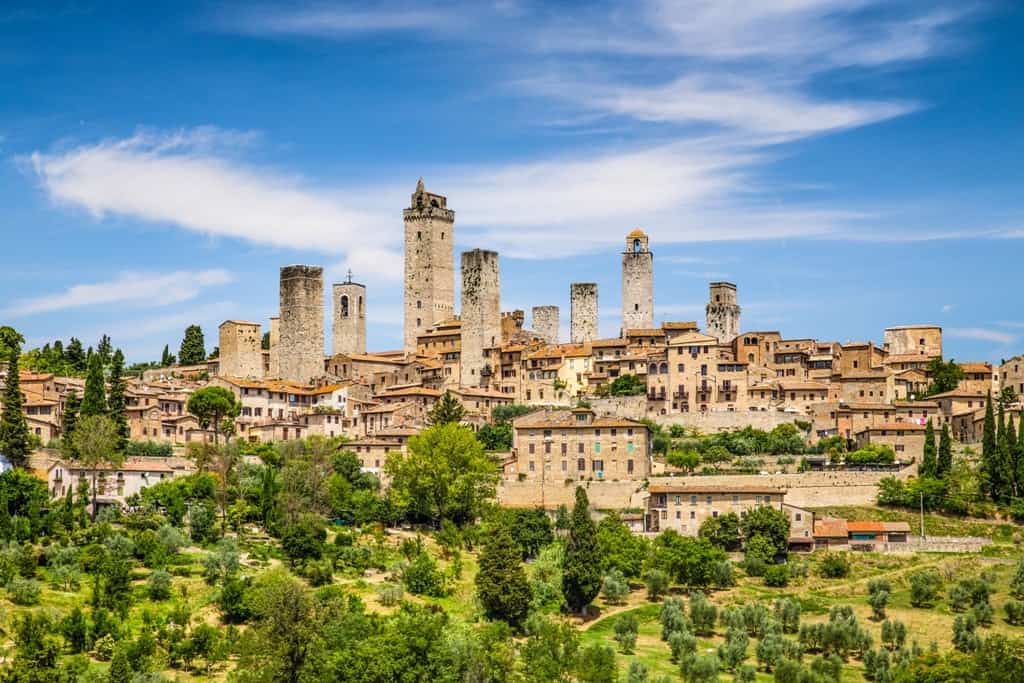 Toscana – capital: Firenze – main tourist area: Firenze
Marche -capital: Ancona – main tourist area: San Benedetto del Tronto and other seaside resorts
Umbria – capital: Perugia – main tourist area: Orvieto and Assisi
Lazio – capital: Roma – main tourist area: Roma
Southern Regions of Italy
Abruzzo – capital: L'Aquila – main tourist area: seaside resorts and ski destinations
Molise – capital: Campobasso – main tourist area: Appennines
Basilicata – capital: Potenza – main tourist area: Matera
Campania – capital: Napoli – main tourist area: Napoli, Capri and Amalfi
Puglia – capital: Bari – main tourist area: Salento area
Calabria – capital: Catanzaro – main tourist area: seaside resorts
Italian Islands
Sicilia – capital: Palermo – main tourist area: Palermo, Taormina and Eolie islands
Sardegna – capital: Cagliari – main tourist area: seaside resorts
No matter where you choose to go: Check these amazing souvenirs from Italy that you can bring home. 
The best destinations to visit in Italy for each month of the year
January: skiing holiday in the North of Italy. The most popular ski resorts are located in Trentino Alto Adige and they are perfect for all kinds of winter sports.
February: a romantic St. Valentine in the Alps in the North of Italy. You can choose a ski resort or a picturesque mountain village in Valle D'Aosta, Piemonte, Lombardia or Friuli Venezia Giulia.
March: early spring is perfect to go sightseeing in the many small and picturesque towns of Central Italy, which are among the richest destinations in cultural and artistic heritage. Choose Toscana, but don't limit your visit to Firenze: explore the surrounding hills with their villages and medieval towns and the beauty of the rural areas too.
April: Easter holidays are a classical tourist period in Italy and locals often choose the main cities of arts: Venezia, Firenze, Roma, Torino, Napoli, Matera etc. It is the perfect time of the year for a trip like that, because you'll find a sunny and mild climate in every Region of the Country.
May: the ideal period to discover the lakes in the North of Italy. Choose Piemonte, Lombardia, Veneto or Trentino Alto Adige.
June: a seaside holiday in June is way cheaper than a vacation in July or August, so now it's the moment to explore some small villages along Italian coasts. For a quiet and relaxing holiday, choose Liguria, Marche or Lazio. Any coastal Region of Italy is a good choice in this period, but avoid the most popular and crowded destinations.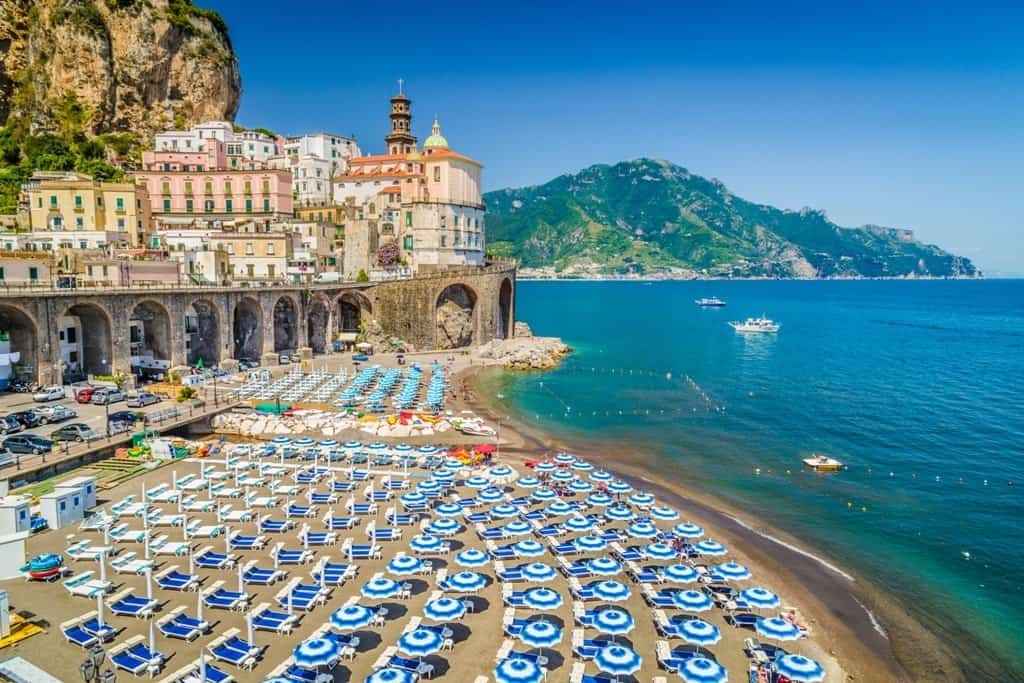 July: this month is often synonymous of seaside vacations in the Southern Regions. Don't miss Salento (the most popular area in Puglia), Sardegna or Eolie Islands (Sicilia).
August: in this month we have "Ferragosto" (August 15th), which is the moment every Italian is on holiday somewhere. Every tourist destination in Italy is really crowded during this period, especially the Southern ones, because many locals choose a seaside resort. You'll also find plenty of tourists in the mountains, especially in the Alps or in the many National Parks in Northern and Central Italy.
September: in the Southern Regions is still summer, so you can go the beach and have a swim in Calabria, Puglia and Sicilia. Now any location is less crowded and cheaper.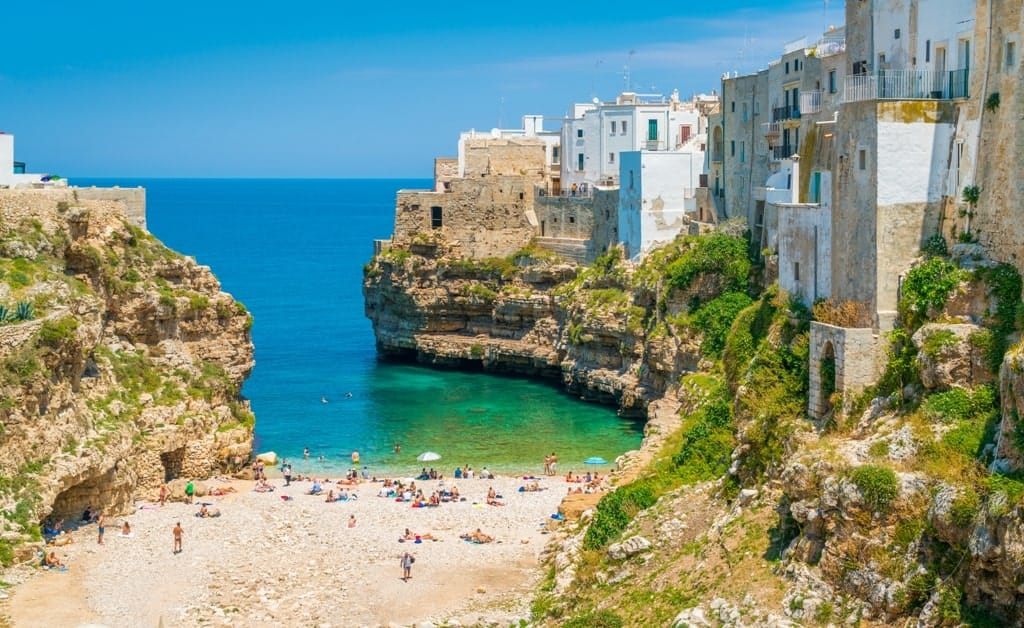 October: the ideal period for visiting the historic towns of Sicilia (Palermo, Taormina, Agrigento and Siracusa). Sightseeing in the South is better during Autumn or early Spring, to avoid hot Summer weather.
November: in Autumn, any Region has its own gastronomic festivals. Some examples? Torrone Festival in Cremona (Lombardia), the Truffle Fair in Alba (Piemonte), Saint Martin celebrations in Veneto and Lombardia, the Wine Festival in Merano (Trentino) or the culinary festival of Lucca (Toscana). Choose a gastronomic tour of Italy!
December: the month when the first ski vacations in the North of Italy take place, but also an occasion to discover Italian Christmas traditions, like the typical markets of Trentino Alto Adige (Merano and Bolzano) or Roma and Napoli. Another important tradition is "presepe" (the nativity scene), which is performed by actors (like in Abruzzo and Lazio) or is reproduced in creative and artistic ways (like in Liguria or Emilia Romagna).
Where to go in Italy if you enjoy shopping
Do you love shopping?
These are the best destinations for you: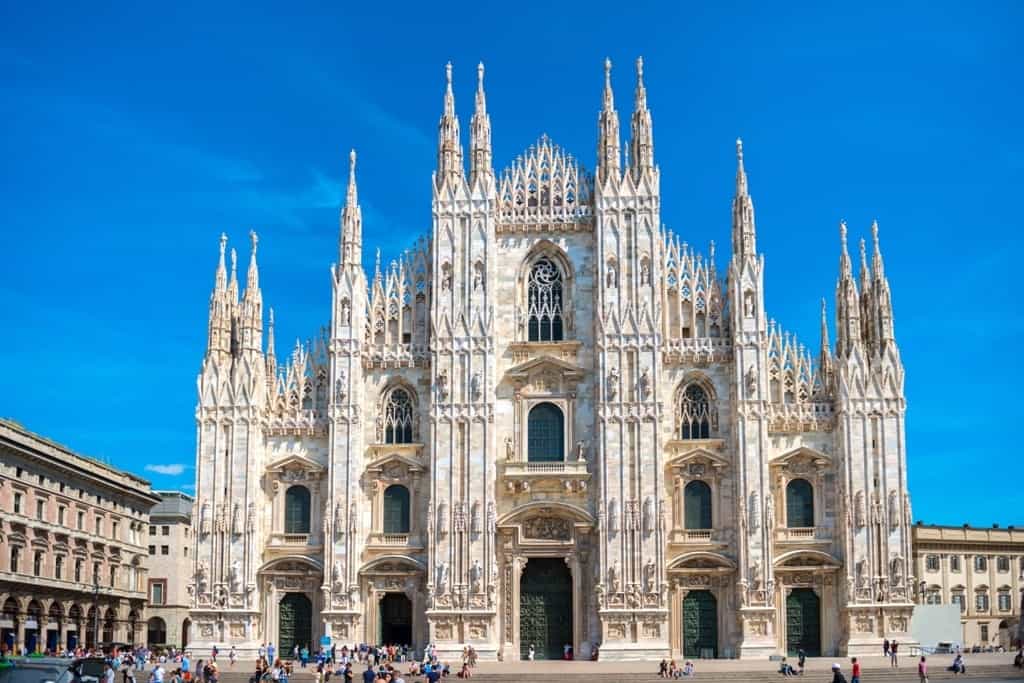 Milano: the "Fashion City". It is quite expensive and it is suitable for people searching for luxury and trendy shops.
Serravalle Scrivia (Alessandria – Piemonte): here you'll find one of the largest Italian outlets. If you come here for a weekend of shopping, don't forget to take a tour of the Monferrato area, to admire its hills and vineyards, especially in Autumn.
Fidenza (Parma – Emilia Romagna): the second most popular Italian outlet. Fidenza is a really nice town, rich in heritage and with a famous Romanic cathedral.
Firenze: here you can find many fancy shops, but also some affordable malls. Don't forget to tour its markets and the artisanal shops.
For a shopping vacation, the best options are in the North of Italy, especially Piemonte, Lombardia and Emilia Romagna.
Where to go in Italy for Natural Landscapes
Italy has some amazing natural landscapes: mountains, hills, lakes, coasts and natural parks in almost any Region of the Country. Let's see a few examples for each part of Italy!
North – famous for its mountains, lakes and river landscapes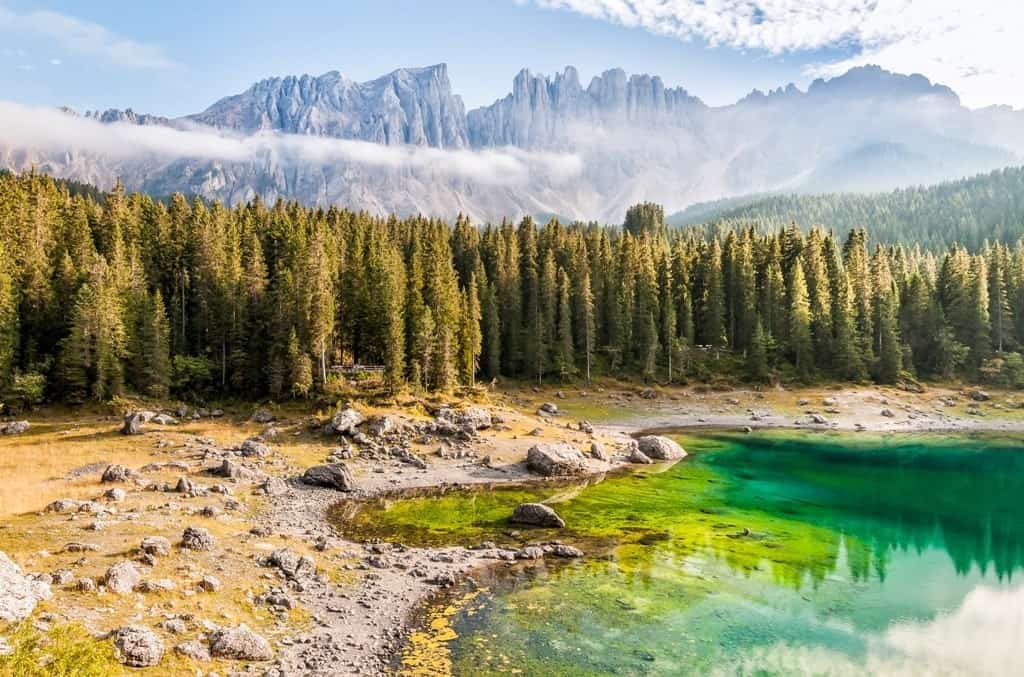 Carezza Lake– Trentino Alto Adige: also called "Rainbow Lake" for its colors. It is located near Bolzano.
Cervia's saline– Emilia Romagna: an historic saline and a beautiful natural landscape where you can watch flamingos and other rare birds.
Gran Paradiso National Park– Piemonte & Valle D'Aosta: it is famous worldwide for its sceneries and its many trails. You can start the Tour du Mont Blanc in Courmayeur which is the Italian town next to Mont Blanc.  Courmayeur is one of the main towns on the world-renowned 270km multi-day hut to hut high mountain trek the Tour du Mont Blanc which will take you through three countries – Italy France, Switzerland.
River Po Delta Park – Veneto: it is located at the confluence of River Po and the sea. Here you can admire a unique landscape of lagoons, forests and wetlands.
Central Italy – ideal for trekking and hiking
Maremma Nature Park – Toscana: walking or cycling here will let you admire the authentic Mediterranean ecosystem with its typical flora and fauna.
Sybilline Mountains – Marche: ideal for trekking lovers
Circeo Park – Lazio: a wild forest located on a steep cliff overlooking the sea.
South – for sea lovers in search of wild coasts and marine landscapes
Pollino National Park – Basilicata & Calabria: wild scenery and many trails to explore
Red Rocks of Arbatax – Sardegna: huge rocks of red porphyry that contrasts with the green water of this part of the sea.
Scala dei Turchi (Turkish Stairs) – Sicilia: a white cliff gently sloping into the sea forming a sort of natural staircase.
Capri's Faraglioni – Campania: iconic rocks shooting up from the sea. They are a symbol of Southern Italy marine landscape.
Local Gastronomy around Italy
Italian gastronomy is famous worldwide and it is considered one of the best in the world. It is so varied and rich that it is impossible to make a summary, but it is quite safe to say that its base is the Mediterranean diet. Let's see some examples of the most typical dishes for every part of Italy.
North
Northern cuisine is generally richer and caloric and it includes the gastronomic traditions of Emilia Romagna, often referred to as one of the best in Italy and abroad. In the North of Italy, the main ingredients are rice, meat and vegetables, other than pasta of course!
To taste:
Pesto – Liguria: pasta sauce made with basil, pine nuts, garlic and parmesan cheese
Canederli – Trentino Aldo Adige: boiled dumplings
Baccalà alla Vicentina – Veneto: sotckfish
Brasato al Barolo – Piemonte: beef braised in Barolo wine
Tortellini – Emilia Romagna: stuffed pasta
Central Italy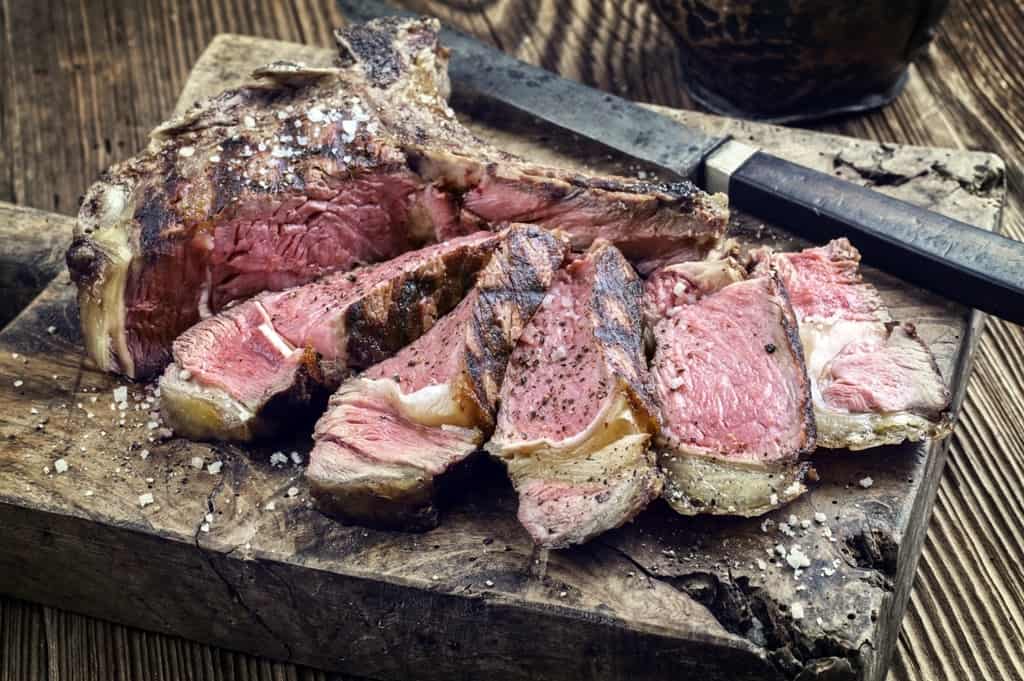 The typical cuisine is based on few and simple ingredients like pasta, vegetables, legumes and meat.
To taste:
Ribollita – Toscana: soup made with veggies, legumes and bread
Bistecca alla Fiorentina – Toscana: T-bone steak from Chianina cows
Olive all'Ascolana – Marche: stuffed and fried olives
South
Mainly pizza, pasta and ice cream. When you think of Italian cuisine in general, you'll probably thinking of Southern one. It's not entirely false, but there is more than that, for example the many fish recipes and the Arab contaminations, especially in Sicilia's gastronomy (use of cous cous, oranges, aubergines and lentils).
To taste:
Pizza – Campania
Bread – Basilicata
Orecchiette alle cime di rapa – Puglia: pasta with turnip greens
Cannolo – Sicilia: pastry stuffed with ricotta
Enjoy your Italian vacation and plan a trip for each part of this beautiful Country!
You might also be interested in: